Hi there, everyone! Do you select a word of the year? Some years I do, and most years I don't. But this year I picked the word "REAL" to be my ……..WORD OF THE YEAR!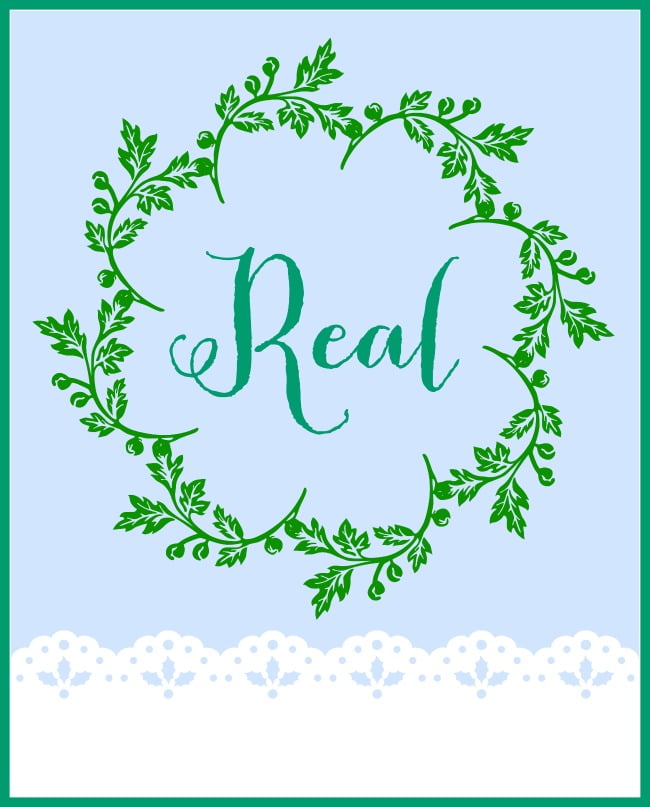 Selecting this word to give focus to this new year was not hastily made. It's something that I've been thinking about for quite a while. You see, about 3 months ago, I was sent a book to possibly review on the blog.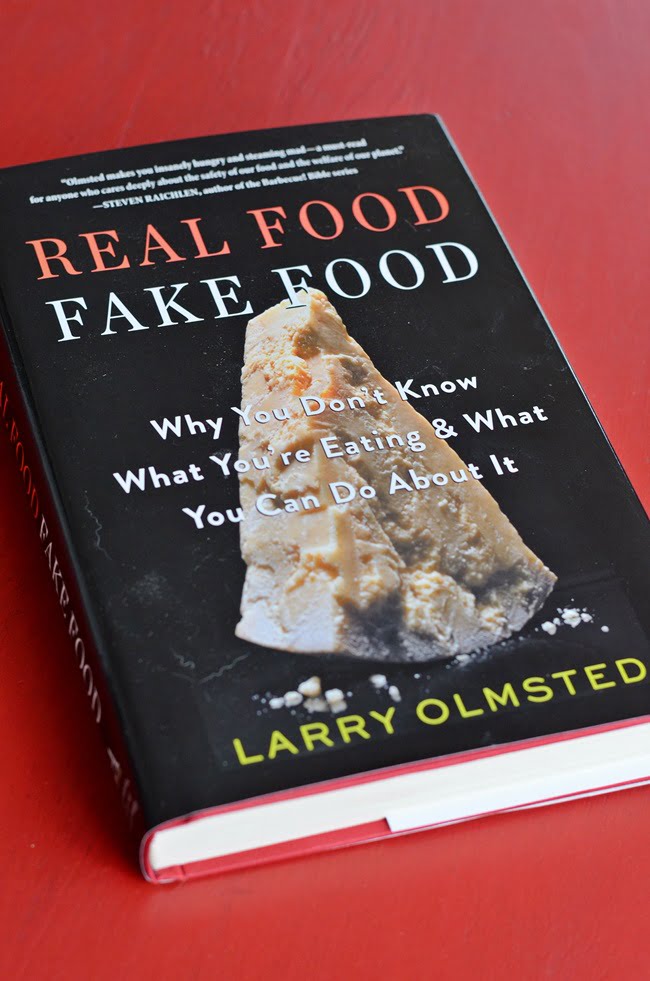 In November, I finally found a little time to read this book, and I was profoundly impacted by the information in it. In fact, I was actually very alarmed by the information in the book (Amazon Affiliate Link) Real Food/Fake Food: Why You Don't Know What You're Eating and What You Can Do About It. The book explains how Americans are being duped by fake foods and being scammed by food labels.
Although I had watched the television program 60 minutes when it did an investigation about the ingredients in grated Parmesan cheese and olive oil, it did not impact me as much as reading all this and more in Olmsted's book. What I was most alarmed about is the fact that government agencies are NOT protecting our food supply. It is up to us individuals to protect ourselves and our families.
How do we do that? Well, we arm ourselves with information. And that's what I've been doing for the past few weeks while I've been nursing a horrible cold. I've been reading a lot of books and gathering information in order to increase the amount of REAL, unprocessed food that we eat.
Eating vegetables that we grow in our own garden is about as real as you can get, but there is so much more that we need to be doing to eat a healthy diet. So that's one of the reasons I've selected "REAL" as my word of the year.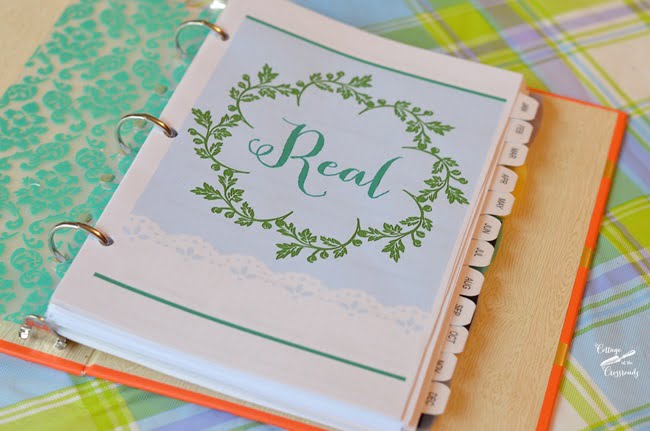 I've even printed off my graphic (half size) to fit in my agenda to help me stay focused. I've even printed off some weekly menu charts and grocery lists to help me in this journey. Because let me tell you, eating a REAL FOOD diet is not easy, but I've concluded it's the best path for Leo and I to follow.
I thought that I'd make information about REAL FOOD a regular feature of the blog so that I could pass along vital information to you, dear readers. I've already made a few changes that I feel so much better about that I will be sharing soon.
Another reason I selected the word "REAL" is that I have planned to share more about our personal lives on the blog. This past year we faced some REAL health issues that I have never revealed but will be doing so soon. So eating the healthiest food is even more important than ever.
So REAL FOOD, REAL ISSUES, and REAL LIFE will be our focus for 2017 along with some REAL FUN, too!