Leo and I are proud to announce our newest sponsor-Sutton Place Designs! Ann is the creative and talented person from the blog On Sutton Place, and she has the most gorgeous items in her Etsy shop Sutton Place Designs.
We are so excited to have Ann join us here at the Cottage at the Crossroads as one of our sponsors. She hand makes the most fabulous table runners, pillow covers, tea towels, and seasonal items. Check out some of these beautiful, one-of-a-kind items that you can find right now in her shop.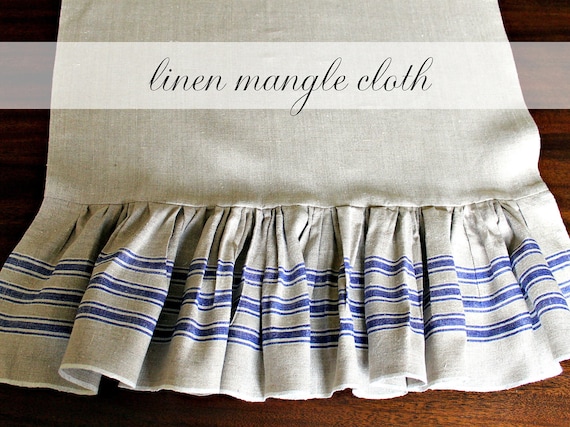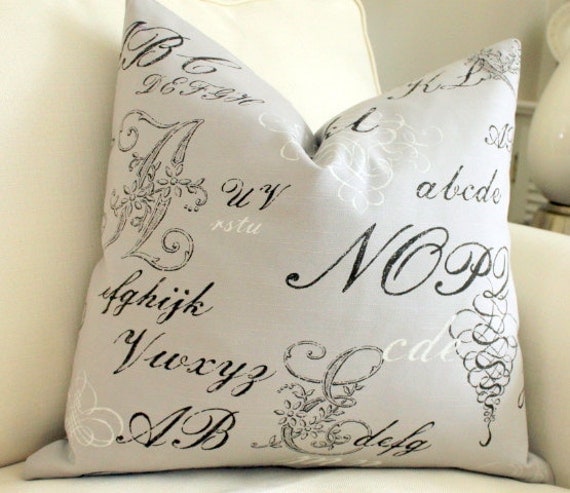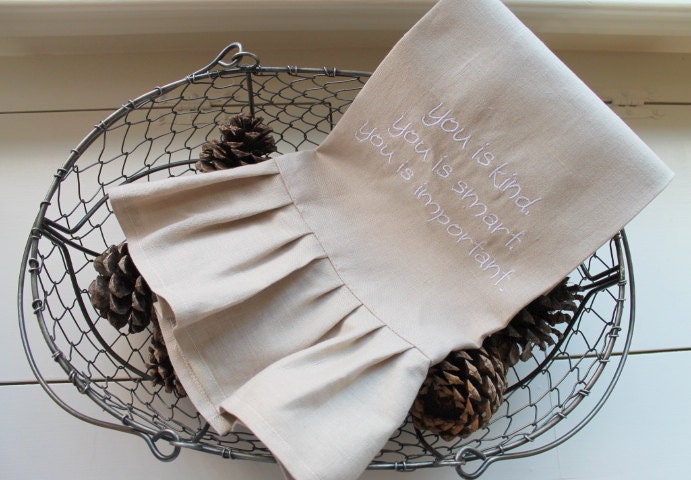 Many of Ann's items are made using vintage textiles, and she gives such attention to detail.
For instance, when you order an item from her shop, it comes beautifully wrapped.
Gorgeous, isn't it? I know because I recently ordered one of her table runners that I've been dying to have ever since I saw it in her shop.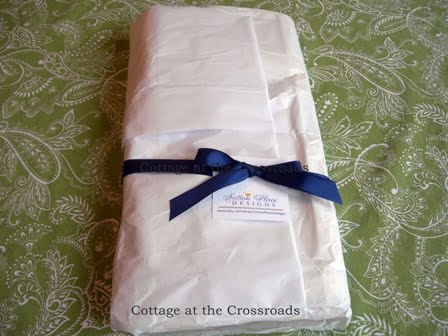 It arrived last Friday wrapped in tissue paper and tied with Ann's custom tag and a ribbon.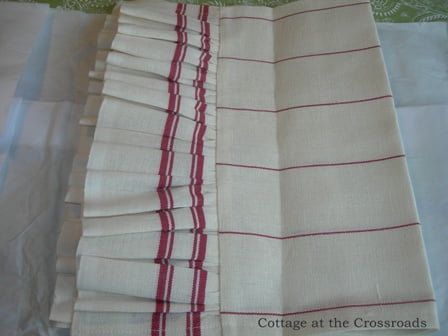 It's made from vintage French metis cloth that is a blend of linen and cotton. It has a gorgeous cream background with red stripes with the cutest ruffle on each end.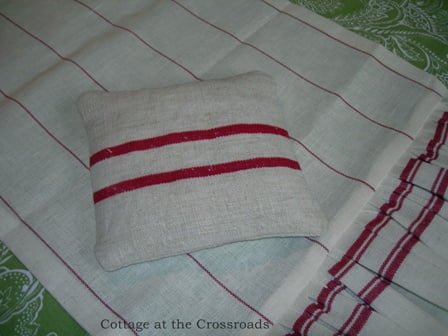 Ann also sent a sachet pillow filled with sweet-smelling herbs with the order because that's just the way she is!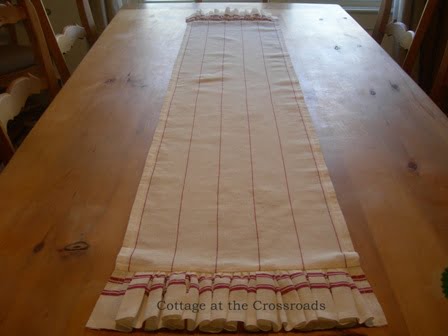 Here is the table runner on my table. I love it, so I've been planning a tablescape, of course!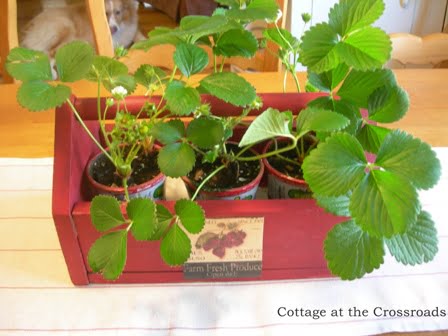 I painted a little wooden tool box red to match the stripes in the runner and filled it with some strawberry plants.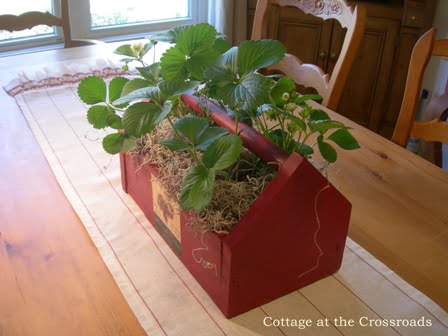 I can't think of anything that says spring more than strawberry plants and a brand new table runner!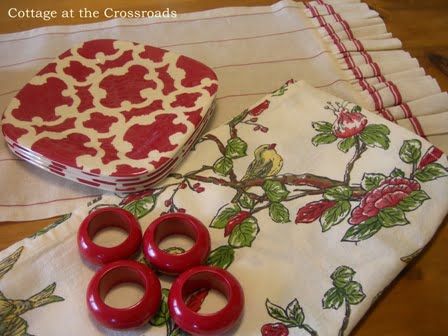 Look how pretty it looks with these other items that I've found!
You can get a table runner and a lot of other beautiful things from Ann. She also does custom work. We are so proud that Ann is one of our new sponsors. You can click below to visit her Etsy shop or click here to visit her blog. Be sure to tell her that you saw her  beautiful things at the Cottage at the Crossroads!