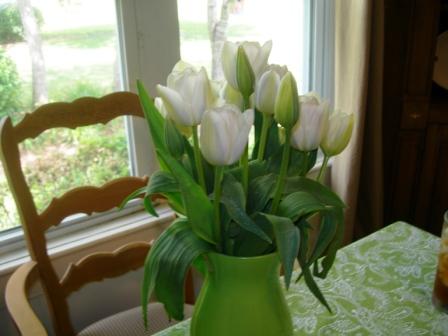 I hope everyone had a wonderful Easter. Leo and I woke up at 5 am and attended a sunrise service at our church.  Afterwards we enjoyed a wonderful breakfast at church and were back home by 8 am,  just in time for me to start cooking our Easter lunch.  I cooked a fresh ham (which is a tradition in our family),  new red potatoes, yellow rice and gravy, peas (that I had frozen last year), and rosemary rolls.  I also made some carrot cupcakes for dessert.
Leo's brother Jim and his wife, Jean joined us for lunch. Jean brought the most awesome deviled eggs as well as the beautiful white tulips that you see above.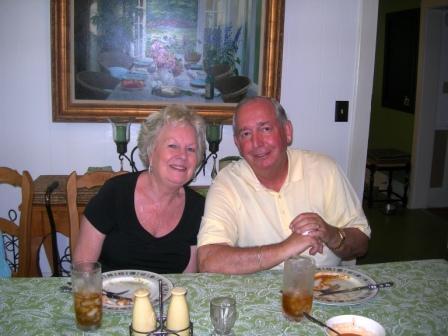 My mom joined us also. I think she was surprised that I took her picture!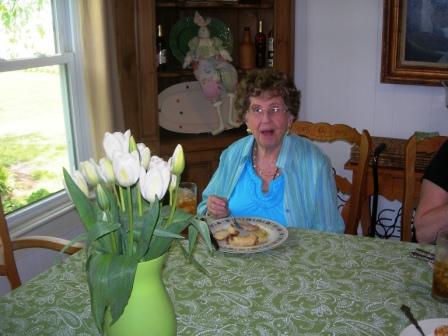 The rest of the afternoon was spent relaxing and dozing after such a big meal.
Well, tonight we had our first ever giveaway drawing. We'd like to express our thanks to all our friends, followers, and subscribers who entered. There were 69 entries in all. So I printed out the names, cut them apart, and put them into my great grandmother's egg basket.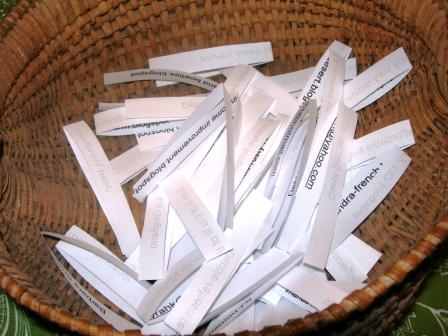 Here Pesky is getting in on the action. Don't you think his feathers look a little ruffled?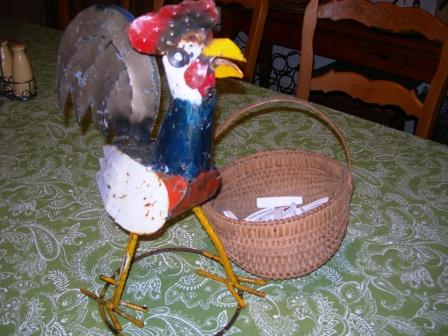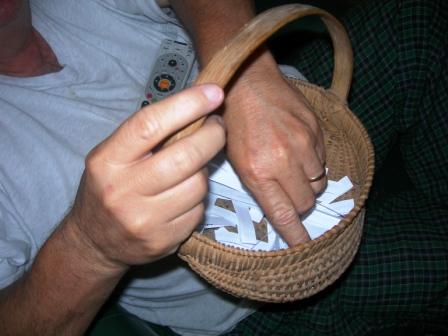 Here is Leo drawing out the winning name and it is…….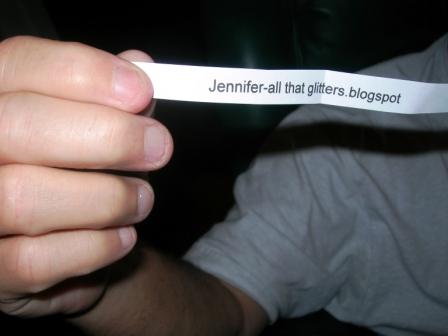 Jennifer at All That Glitters! I'll be in touch with you Jennifer, and in the meantime, I'll break it in gently to Pesky that he is going to a new home.