We had our drawing tonight for our 100th post giveaway, and this is what the winner will be receiving-a bunch of goodies from our home state of South Carolina!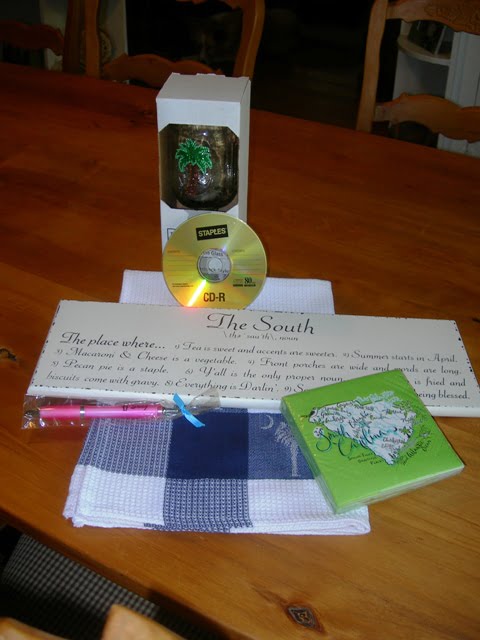 Before I announce the winner, I want to thank everyone who entered the giveaway. I know that it was a South Carolina giveaway, but we heard from people all across the country, even Costa Rica. We appreciate all your kind comments and response to our blog.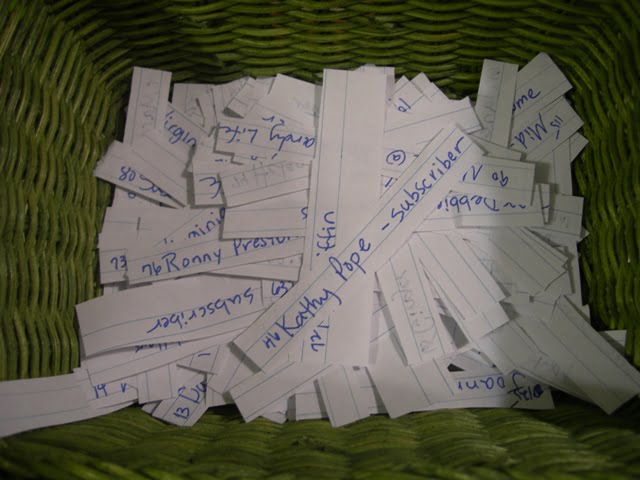 There were 131 entries into the drawing. You may even see your name in this basket.  And the winner is………drum roll, please……..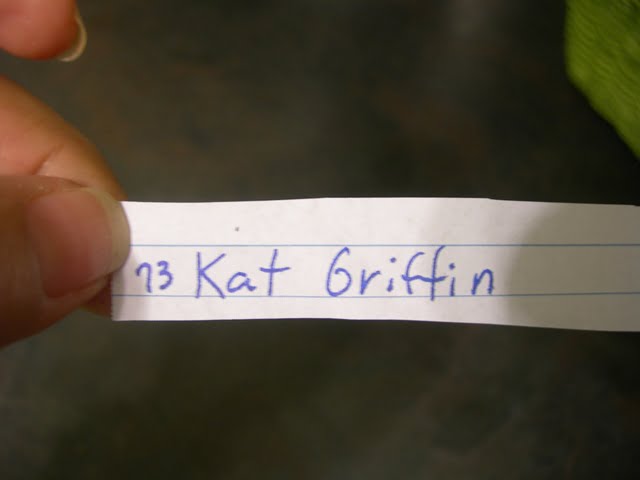 Kat has a blog called Kat's Nature, and she recently became a follower of the Cottage at the Crossroads. She's an artist from Ohio, and she has some nature inspired work for sale in her Etsy shop. You should check out some of her paintings and sculptures of owls!
So congratulations, Kat! Leo and I hope you enjoy a little piece of South Carolina. We hope you visit our state of smiling faces and beautiful places.