Thanks so much to everyone who entered the rolled canvas giveaway this week. We had a total of 36 entries.  I know some of you bloggers use that random number generator thingy, but I haven't taken the time to figure out how to use it. So I just wrote the names on paper and cut them apart. I placed them in the newly painted pedestal bowl and enlisted Leo's help for our drawing.
And, of course, wherever you find Leo, you will find Lucy, our dog. She's thinking there might be some food in that bowl.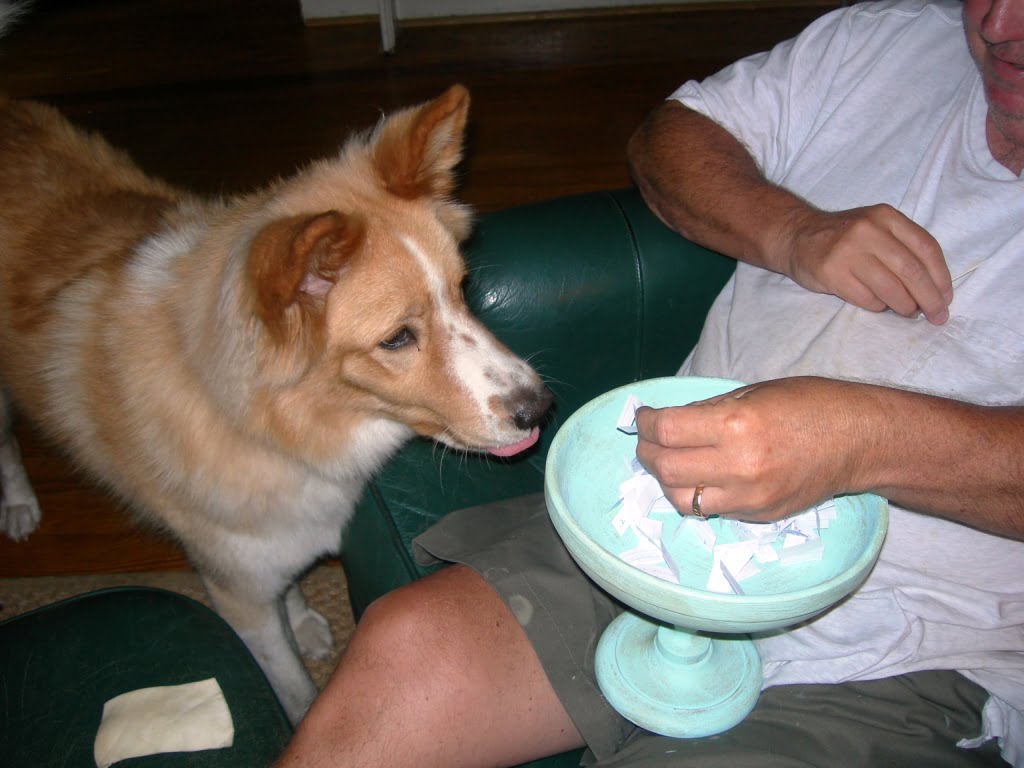 He's drawn a name! He passed the piece of paper to me to read the name of the winner!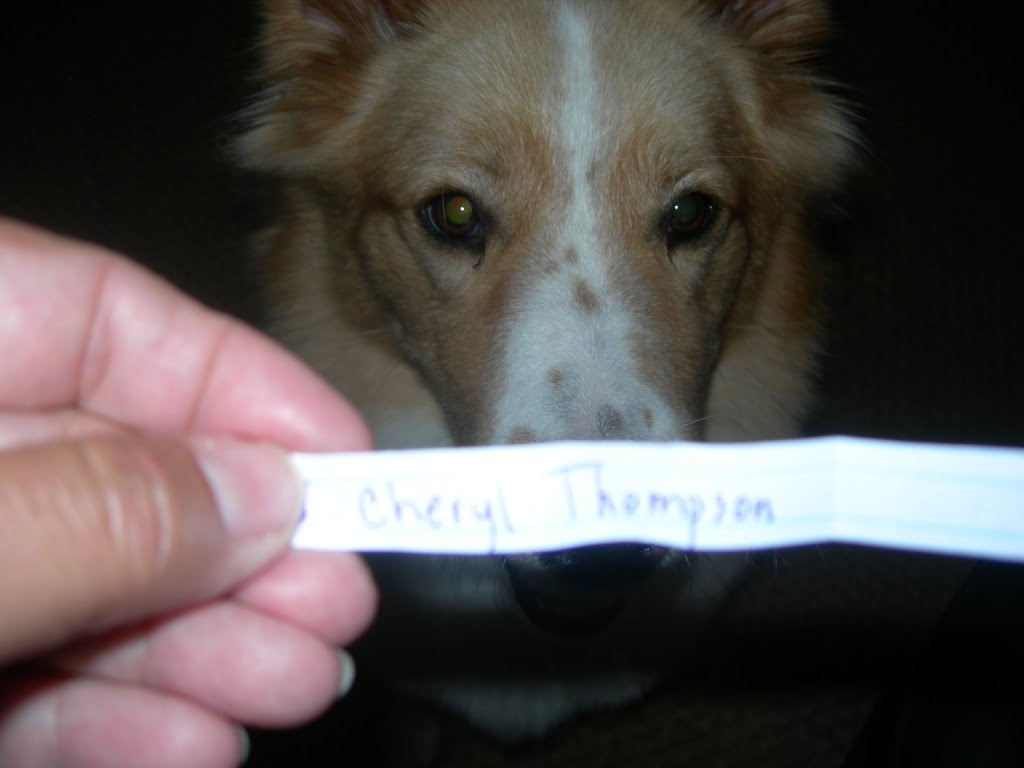 It's Cheryl Thompson, who is a subscriber to our blog.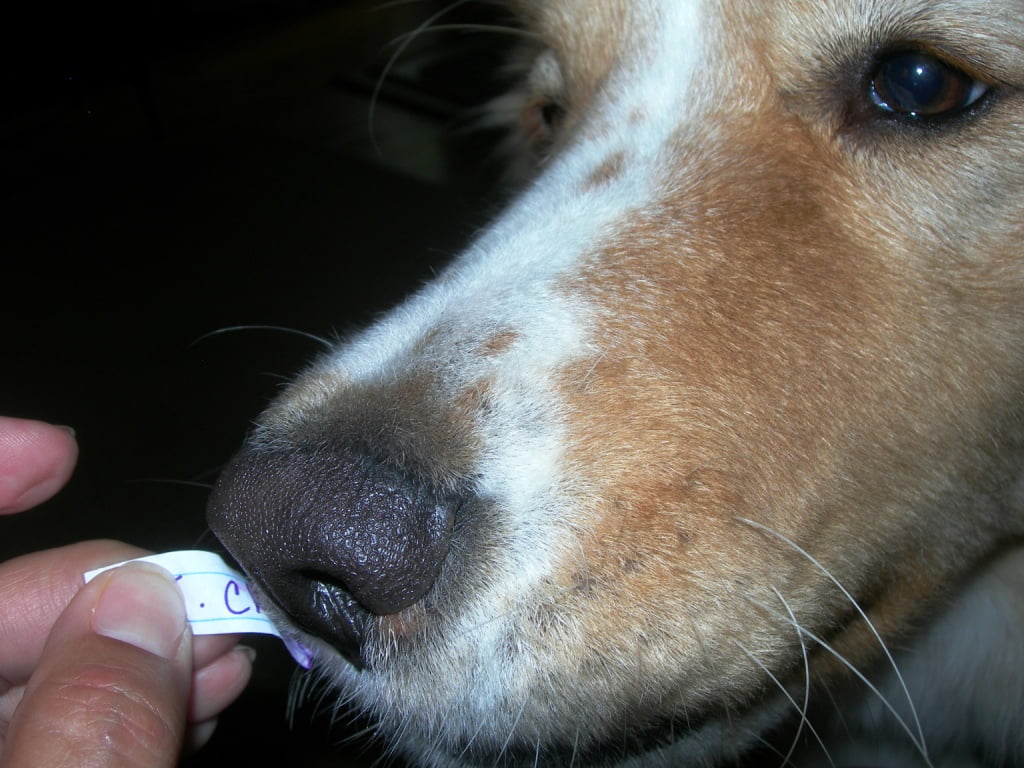 Quick as a wink, Lucy grabs the piece of paper  and eats part of it.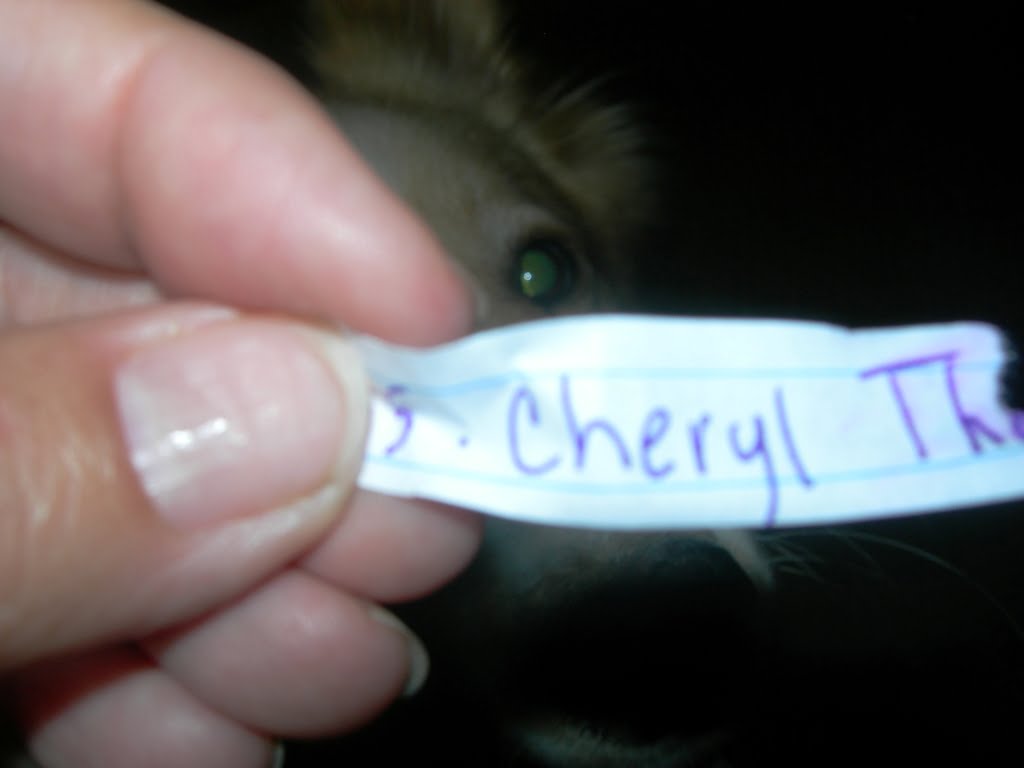 But I can still read your name, Cheryl. Congratulations! I'll send your e-mail address to UPrinting, who sponsored this wonderful giveaway, and they will contact you about your free rolled canvas.  Thanks again to everyone who entered this contest. Check back soon because we are going to have another giveaway as soon as we reach 200 followers!