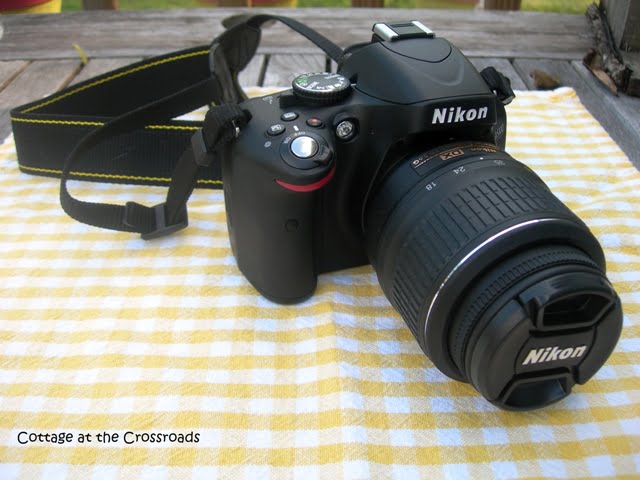 Exciting news! We have a new camera! It's a Nikon D5100, and I'm sure it's going to bring clearer and better pictures to all of you readers of our blog.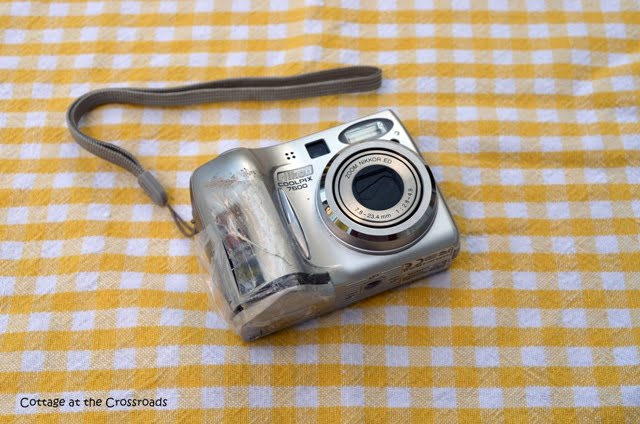 For the past year and a half, we have been using this little point and shoot camera. We had just about worn it out. In fact, can you see how we had to tape the battery door closed?  Well, goodbye summer and goodbye old camera!
We purchased our new camera last Friday, and I panicked after we left the store just thinking about the money that we spent on it.  The only thing I did the first day was to take it out of the box. Couldn't even turn it on.
It took two more days before I charged the battery, inserted the memory card, and read enough directions to turn it on and begin shooting.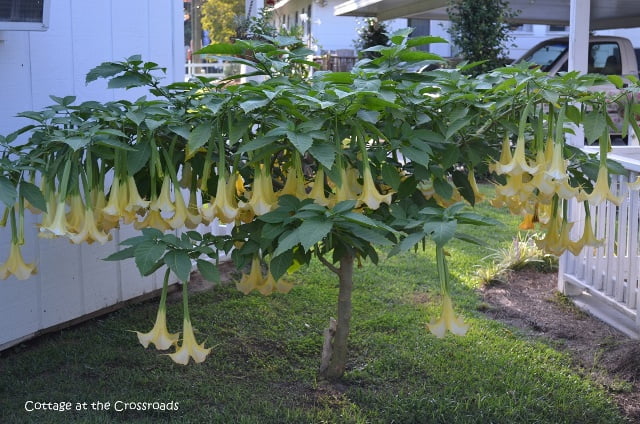 One of the first things I photographed with the new camera was this angel's trumpet plant. It is just loaded with blossoms after some recent rains.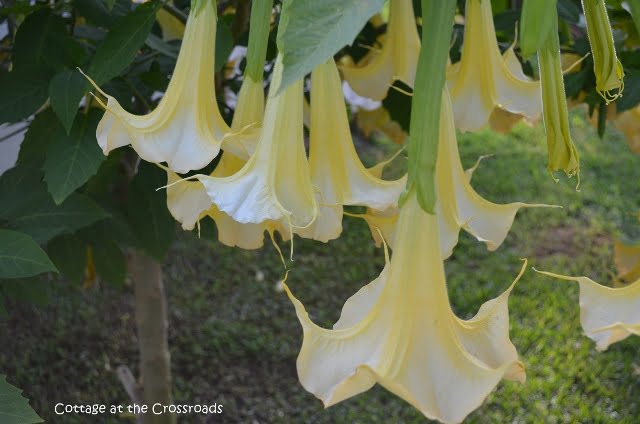 Here's a closeup of some of the blossoms.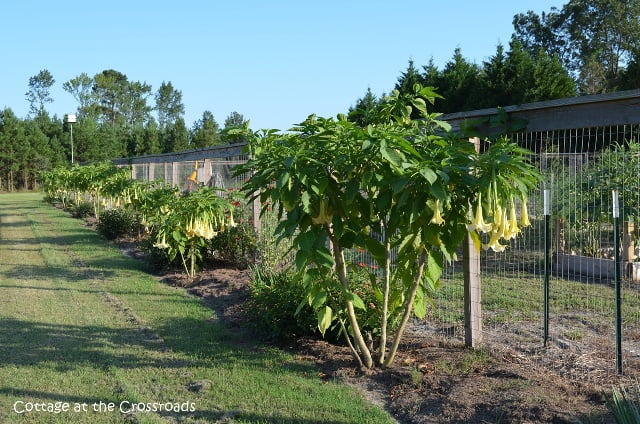 We have these angel's trumpets planted along two sides of our garden fence. You can read more about how we grew our angel's trumpets and what we did to prepare them for winter.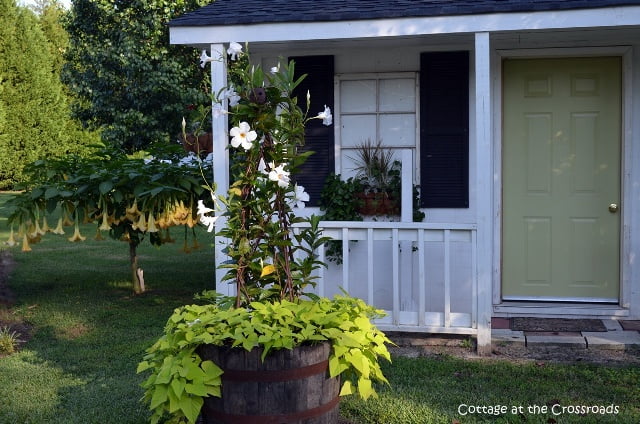 I took some shots of the white mandevilla and the sweet potato vine that is growing in a barrel in our yard. The building behind it is Leo's shop.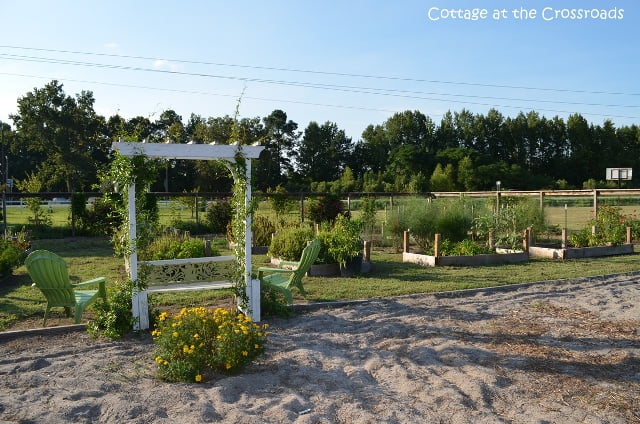 Then I had to make my way into the garden to try out the new camera. Here you can see where Leo has been preparing for the planting of some fall crops.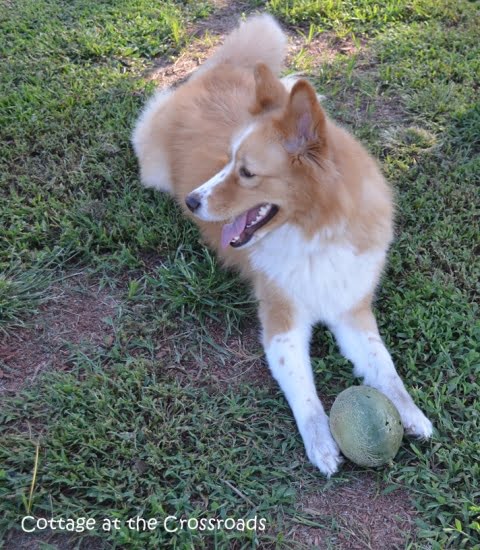 While we were experimenting with the camera, our dog Lucy found a canteloupe, pulled it off the vine and started playing with it! I guess she had to amuse herself since we were playing with our new toy. Yep, dogs are like that.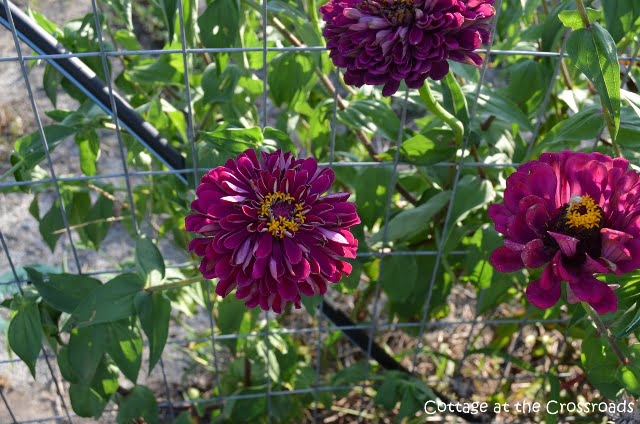 I never tire of photographing the happy zinnias in the garden. Right now, the camera is still on the auto setting. I'm just a budding photographer, eager to learn all I can, so I've been watching some videos that came with the camera.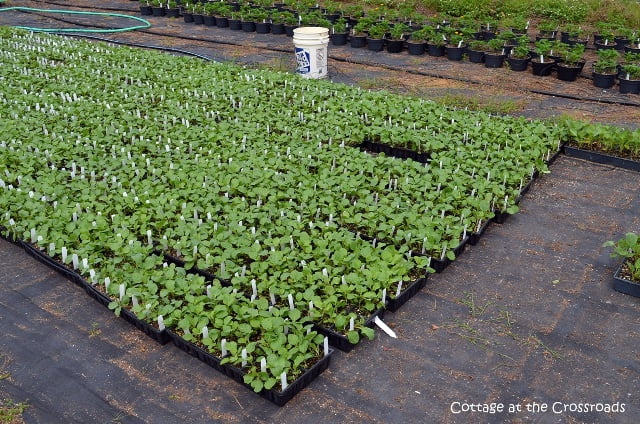 Today we rode out to J&W Greenhouses to purchase some transplants for our garden.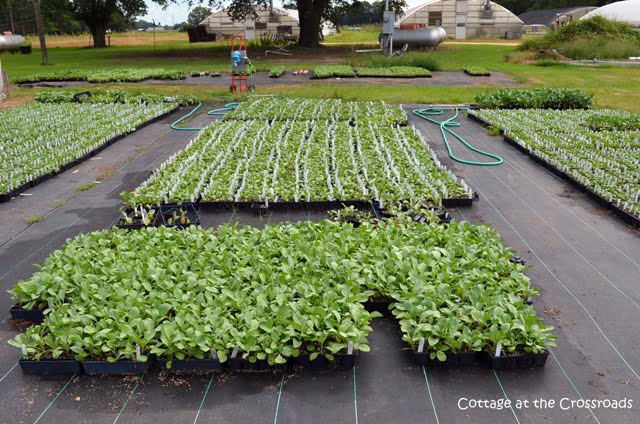 There were thousands of flats of fall vegetables.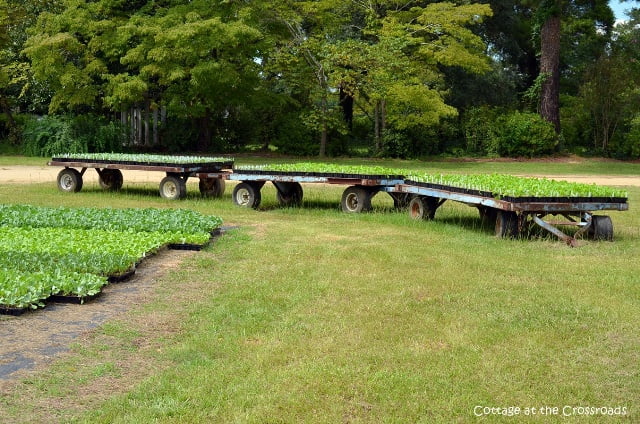 Old flatbeds were covered in transplants that had been brought out of the greenhouses to harden off.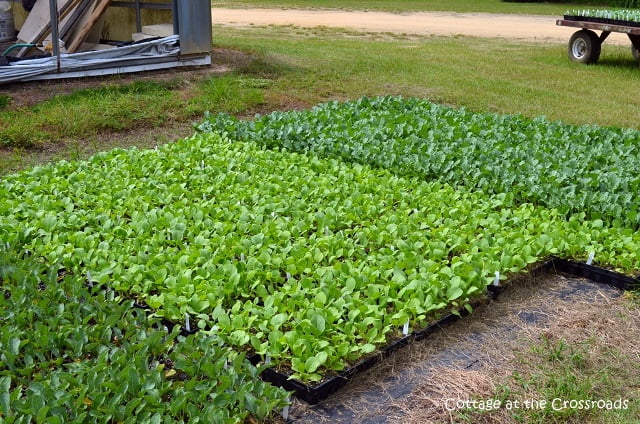 We selected some cabbages, collards, broccoli, cauliflower, and Brussels sprouts. I just love the 3 shades of green in this photo.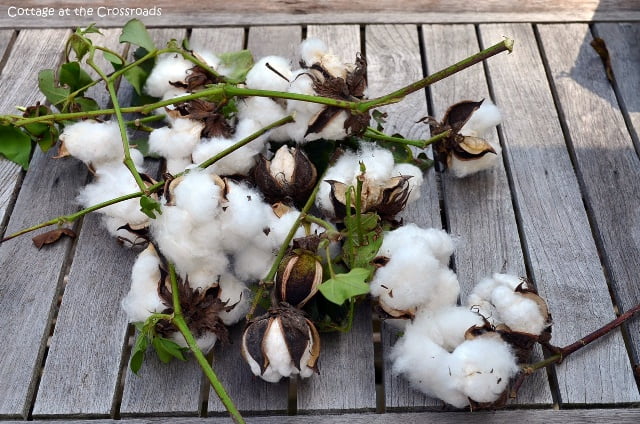 As we were leaving the greenhouses, we passed by some cotton fields. I told Leo to stop the car so that I could get Ann from On Sutton Place some cotton bolls. Here you go, Ann! They'll be in the mail soon.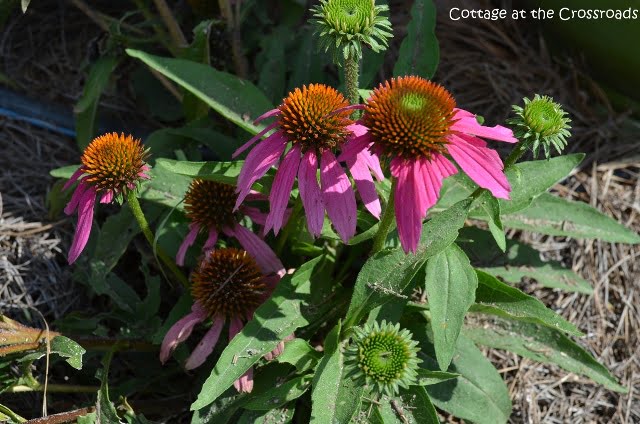 When we got back, I had to play some more with the camera. I don't know about you, but I can see a huge difference in the quality of the photos. Looks like something has been nibbling on those petals!
 I snapped this photo of  the arbor at the end of our stone walkway.  The jessamine vines have just about covered the arbor. If you'd like, you can read more about how we built the stone walkway and how Leo installed the arbor.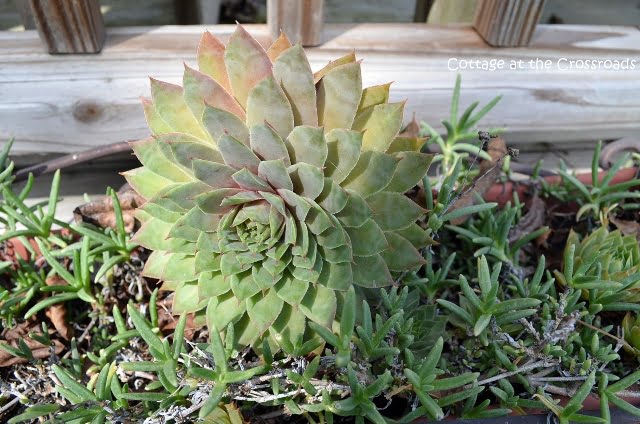 Couldn't resist taking a photo of some of my succulents. Look at how clear this photo is! I'm so excited about our new camera.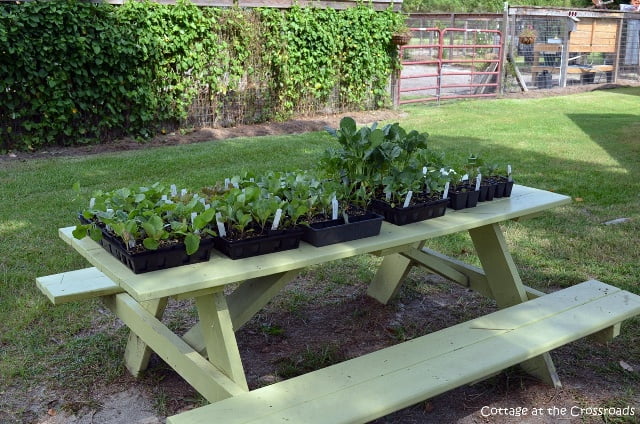 And I can't wait until I can dig in the dirt and plant these vegetables tomorrow.