Last Saturday Leo and I rode with his brother Jim and his wife Jean to McLeod Farms near McBee, SC, located about 20 miles from the Crossroads.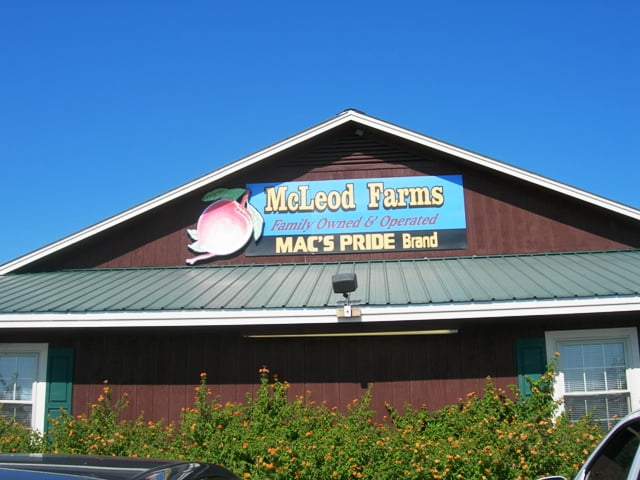 Now you would think that we were going to see their A MAZE In'  corn maze honoring the University of South Carolina Gamecocks 2011 National Baseball Championship team.
But no, we were headed up there to get some corn. You see, the corn that they planted for their maze is producing the best tasting corn that I've had in a long, long time. And they were selling it 5 ears for a dollar! How did I know this? Well, Jim and Jean had gone to McLeods earlier in the week, cooked some of this corn, and we had to make a second trip to reload.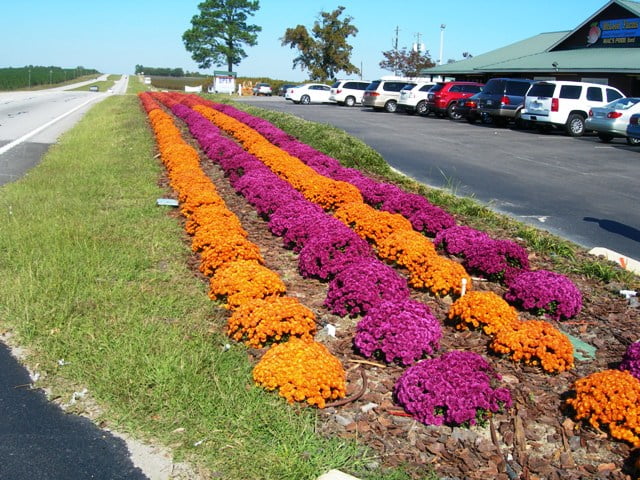 The first thing we saw when we drove up was this planting of orange and purple mums. That told me right away that the McLeod family members were Clemson fans. How nice that they honored the Gamecock baseball team's achievement.  Clemson and USC are huge rivals, but state pride takes precedence in this case.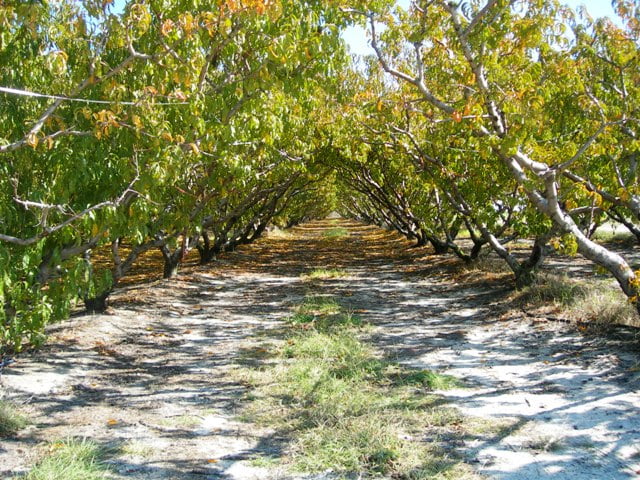 McLeod Farms is a huge operation, and peaches are their signature fruit. They grow 30 different varieties on 700 acres. They ship their peaches all over the United States and other countries. Perhaps you've eaten some of their peaches. You can even order their peaches on their website-www.macpride.com. Well, not right now. You'll have to wait till next year. But you can order some gift baskets filled with all sorts of jarred goodies now.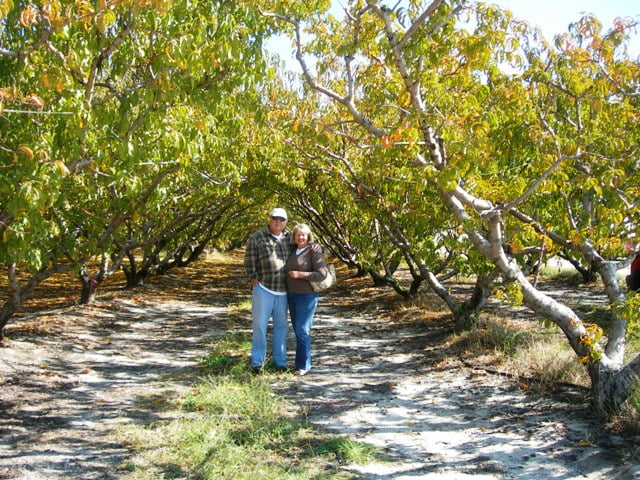 Here we are in the the peach orchard last Saturday! You know, Georgia is known as the Peach State, but South Carolina actually produces more peaches.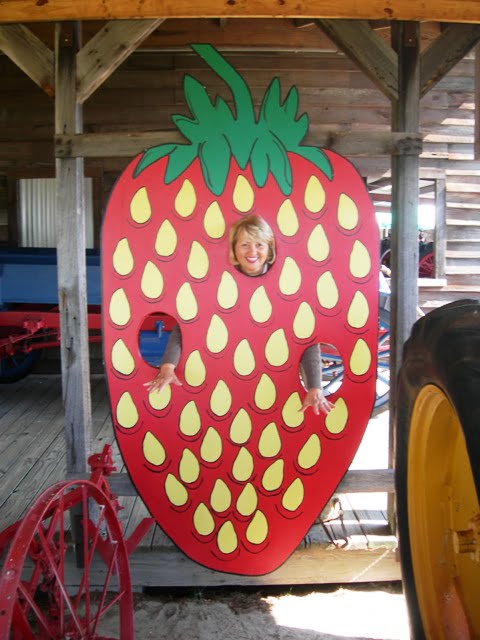 McLeods also grows a lot of strawberries and has a Strawberry Festival in May.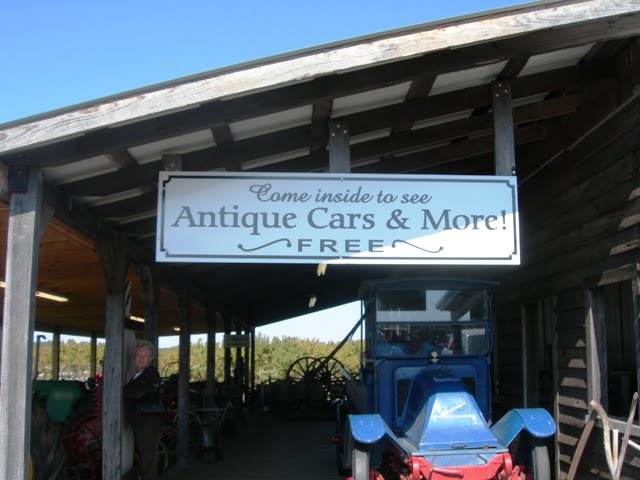 On the grounds there is an Antiques Museum that was filled with some cool old cars.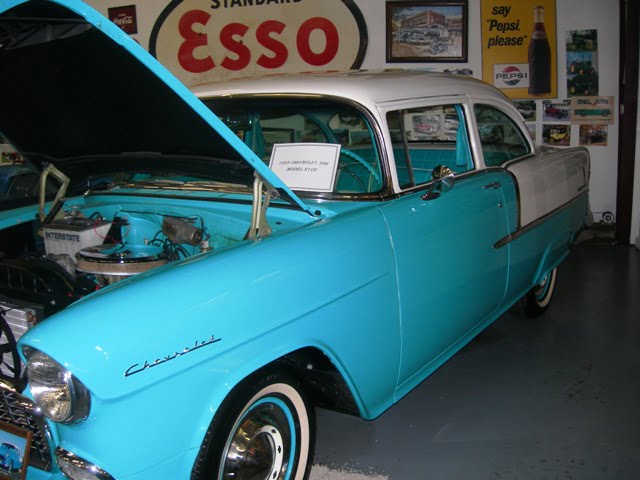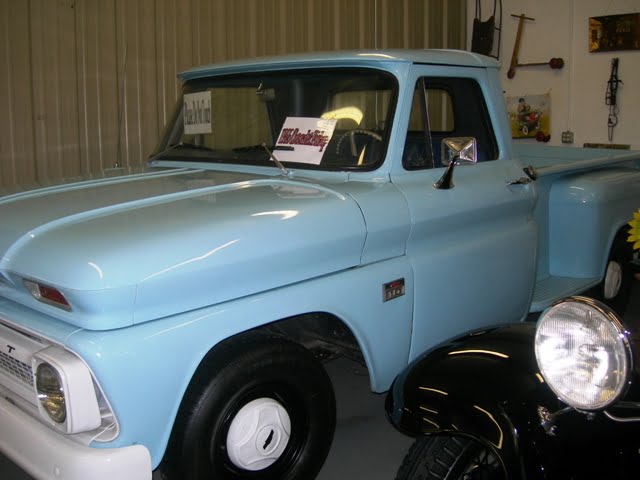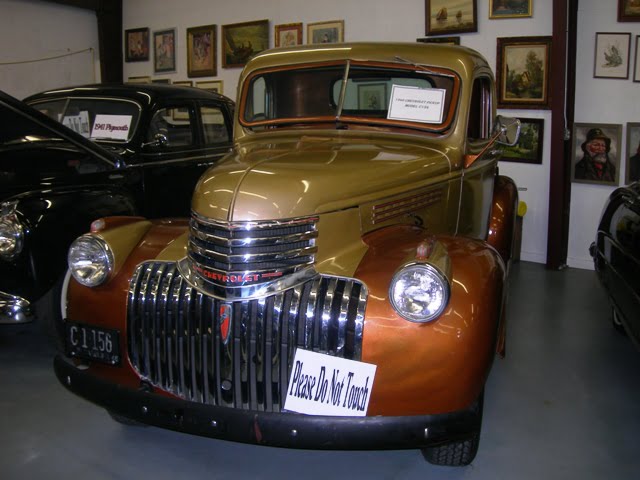 In addition to the cars, there were other antiques inside the museum such as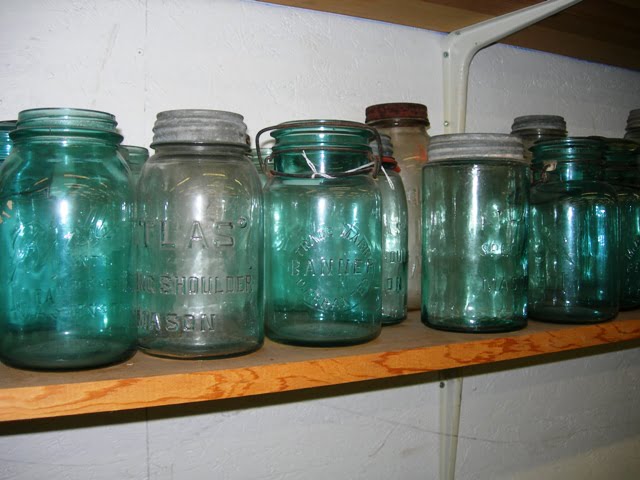 these beautiful, blue Ball jars and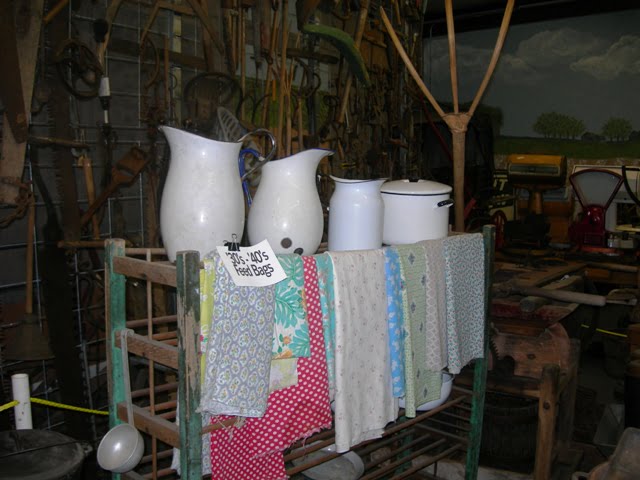 feed sacks and enamelware and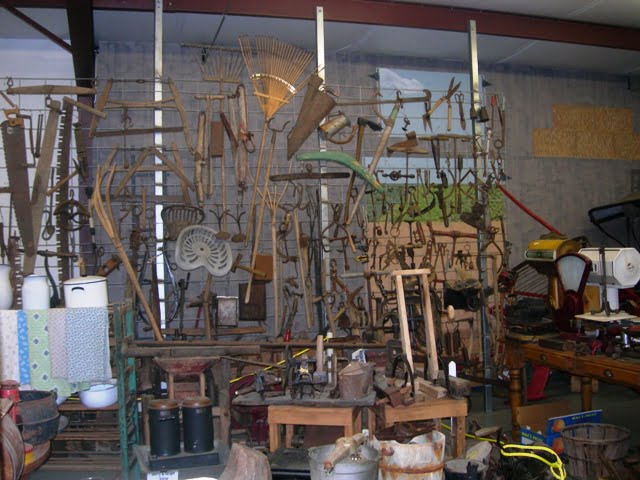 lots of farm tools.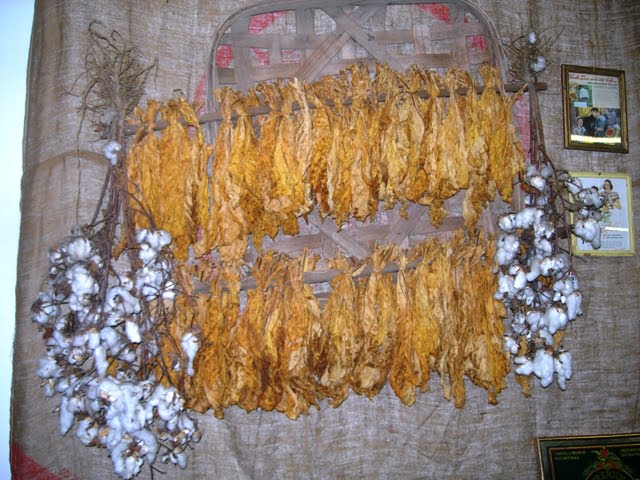 Hanging on the wall was this tobacco basket with dried tobacco leaves and cotton hanging on it. Tobacco and cotton were, and still are, two major crops grown in South Carolina.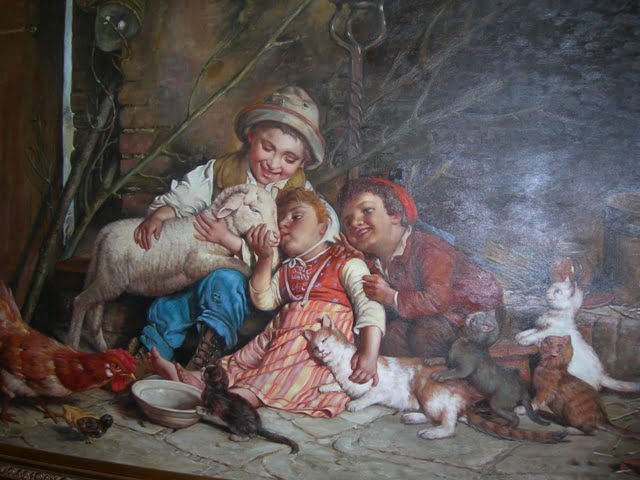 The McLeods may be farmers, but they have an appreciation for fine art. I just loved this painting!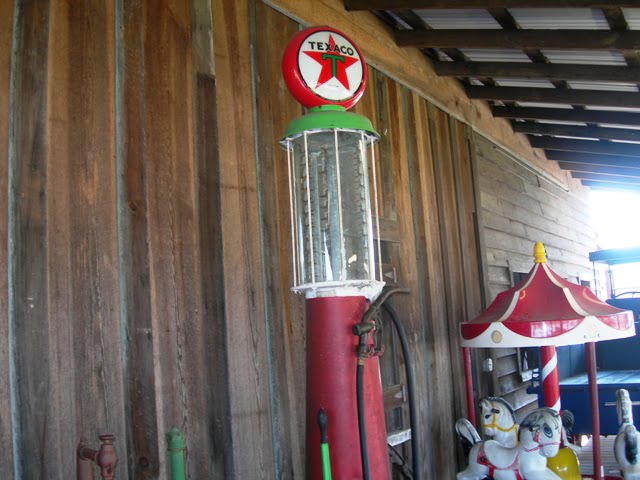 Outside was this old gas pump as well as many antique tractors and farm machinery. I've always wanted one of these pumps. My granddaddy had one on his farm.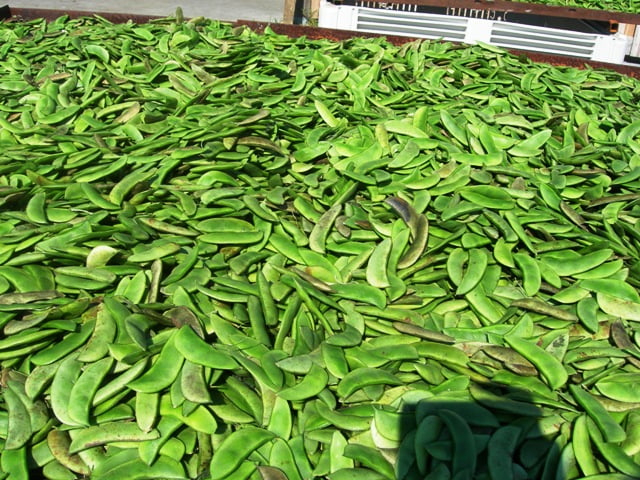 McLeods grows many other vegetables such as these fresh butterbeans that we saw. They had lots of pumpkins for sale, too, including those ghost pumpkins.
Inside the roadside stand, there were freshly baked pies and breads, ice cream, and other vegetables. But we were on a mission. We came for the corn. Mission accomplished!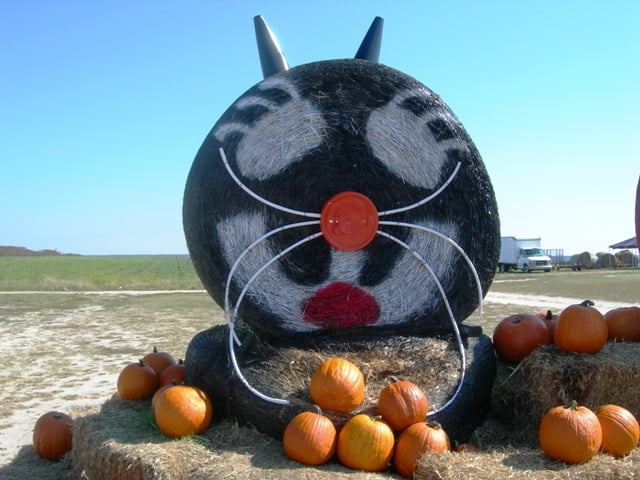 As we were leaving, we saw this awesome decorated hay bale. If you live anywhere locally, you should go to their fall festival this Saturday, Oct. 29. (For the corn, it won't last long!!!)
There is still time to enter our giveaway-the drawing will be this Friday, Oct. 28.