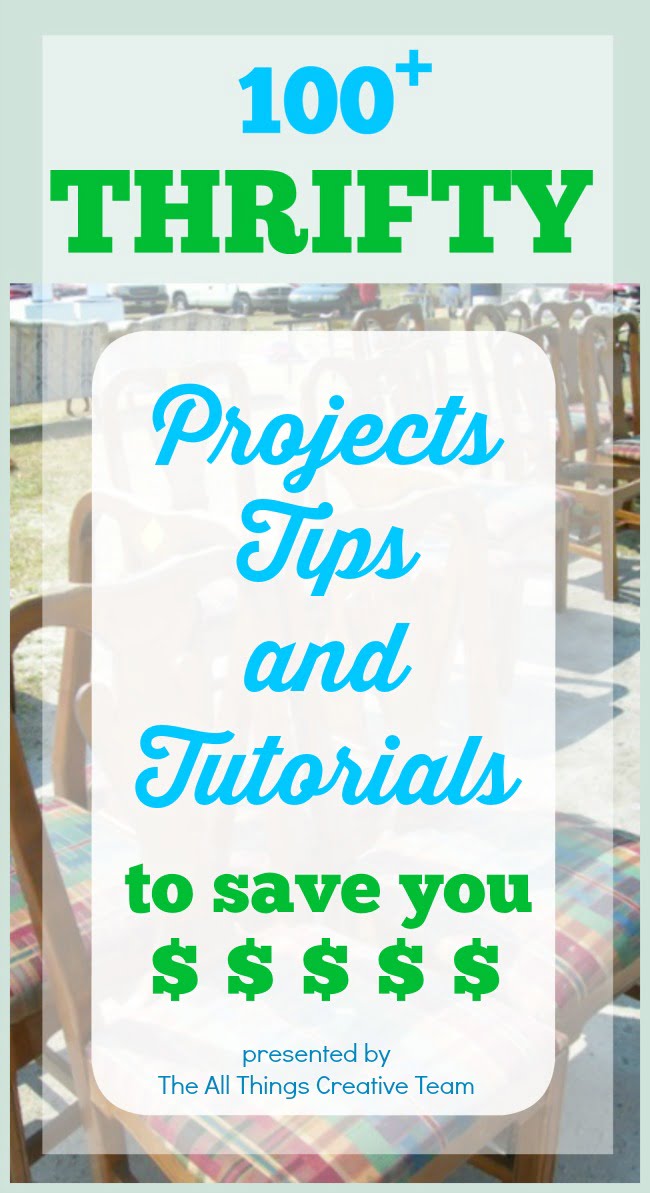 Hi there, everyone! I hope all of you had a wonderful Easter weekend. It's that time of month when my blogging friends and I get together and bring you the best of our posts on a particular topic, and this month topic is……
Thrifty Projects and Ideas
Ever since Leo and I retired and moved back to the Crossroads, we've had to learn how to be thrifty. So many of our projects are about taking something that's either free or cheap and redoing it. I'll have to admit that I look at "junk" very differently now and I'm always thinking about how I can repurpose something rather than throwing it away. The best example of this is when we took our old grill and turned it into a planter.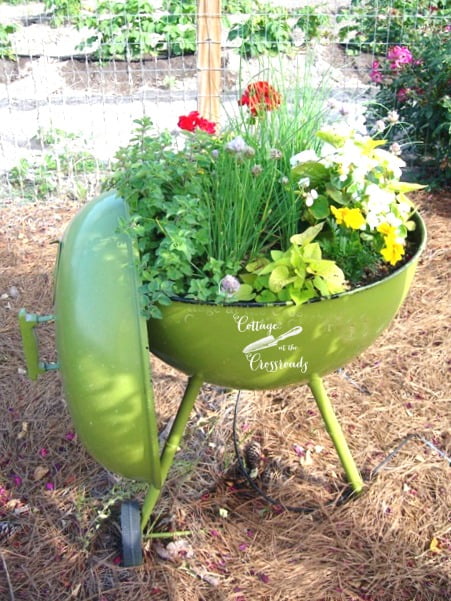 We completed that project way back in 2011 and it was featured in Good Housekeeping magazine. I'm proud to say that the planter is still sitting in our garden holding some of the original herbs that I planted in it. She's lost her legs, though, but she's still holding on!
Painting old furniture is a real money saver, and I'm always painting things that I've found at the auction. Here's a cabinet that I paid $20 for that fit perfectly in our laundry room, and we still use it today.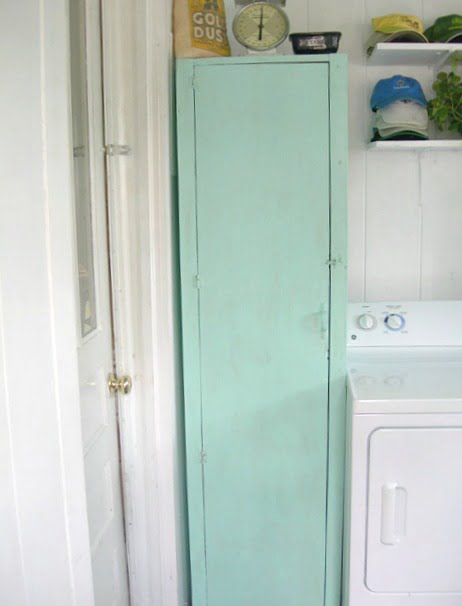 Sometimes we come across something that's destined for the trash bin, and we rescue it and give it a new life like we did here with this chair planter.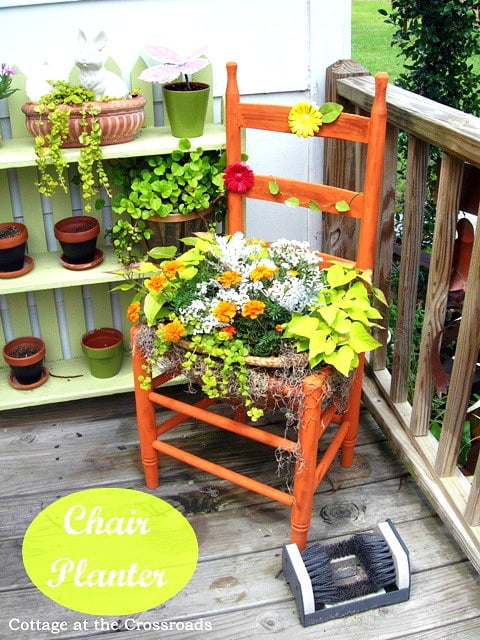 I can't wait to pick up more tips and ideas for more thrifty projects from the other ladies on the All Things Creative Team.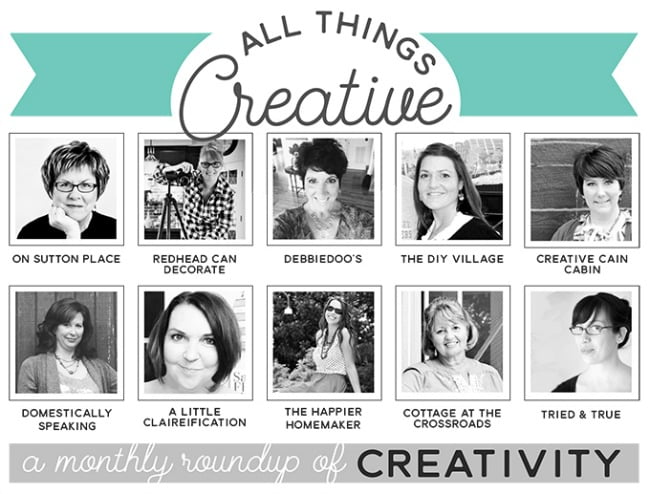 Hope you're able to visit all these highly creative ladies from the team today! They are, from left to right:Ann from On Sutton Place, Julie from Redhead Can Decorate, Debbie from Debbiedoo's, Jacque from The DIY Village, Dawn from Creative Cain Cabin, Maryann from Domestically Speaking, Claire from A Little Claireification, Melissa from The Happier Homemaker, me, and Vanessa from Tried & True.
And did you know that we had a Facebook page where we share our monthly themed projects? Not only do we share OUR projects, but projects of other bloggers and readers that fit our monthly theme! If you're on Facebook, just click the graphic below to follow along!

Thanks a bunch and let's get this party started!