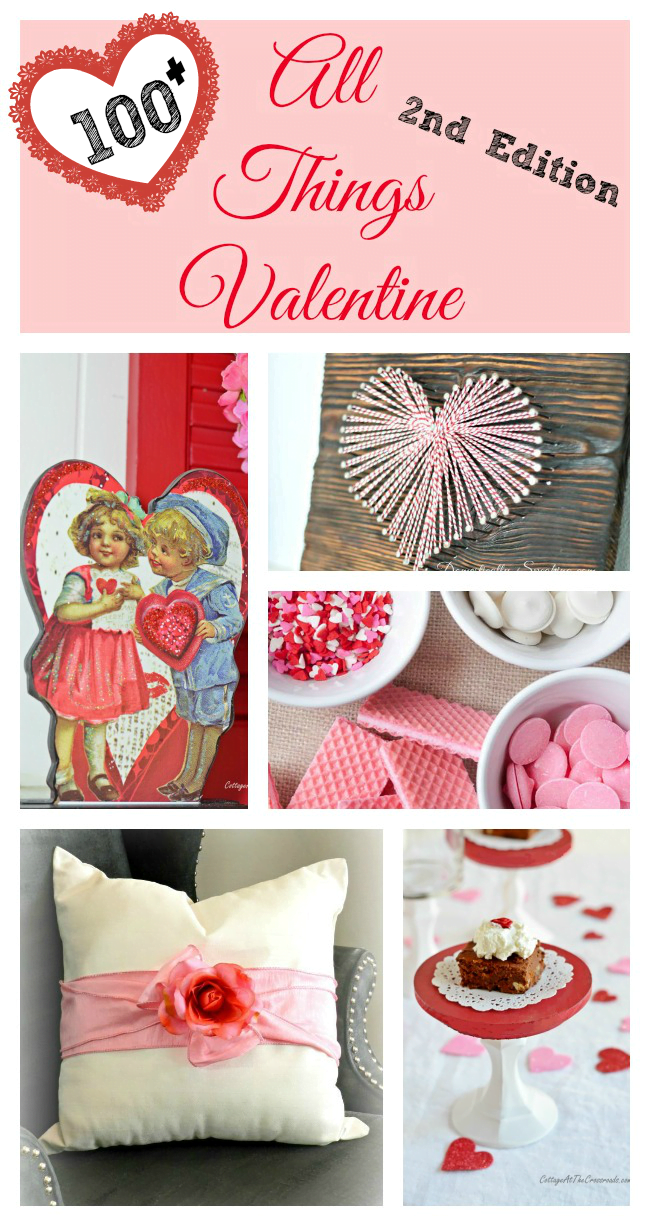 Welcome to All Things Valentine-the Second Edition! If you're looking for a little inspiration for Valentine's Day, you are in the right place! The All Things Creative Team has once again gone back into their archives and found their best posts on this month's topic. And they are all located below for your convenience. There's everything here including crafts, free printables, chocolate recipes, home decor ideas, and maybe a few ROMANTIC ideas, too! (Wink, wink!)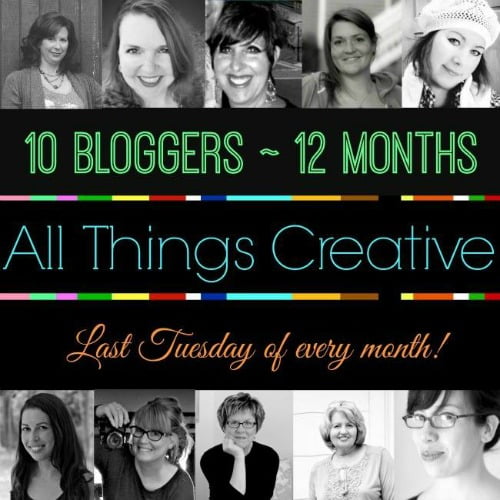 And just in case you haven't met all the members of the team, they are from left to right: Domestically Speaking, A Little Claireification, Debbiedoo's, The DIY Village, Creative Cain Cabin, The Happier Homemaker, Redhead Can Decorate, On Sutton Place, me, and Tried & True. So when you drop by to visit these ladies, tell them I sent you! When I went back into my archives, I found quite a few Valentine's Day posts. The ones I linked up are in the numbered graphic below.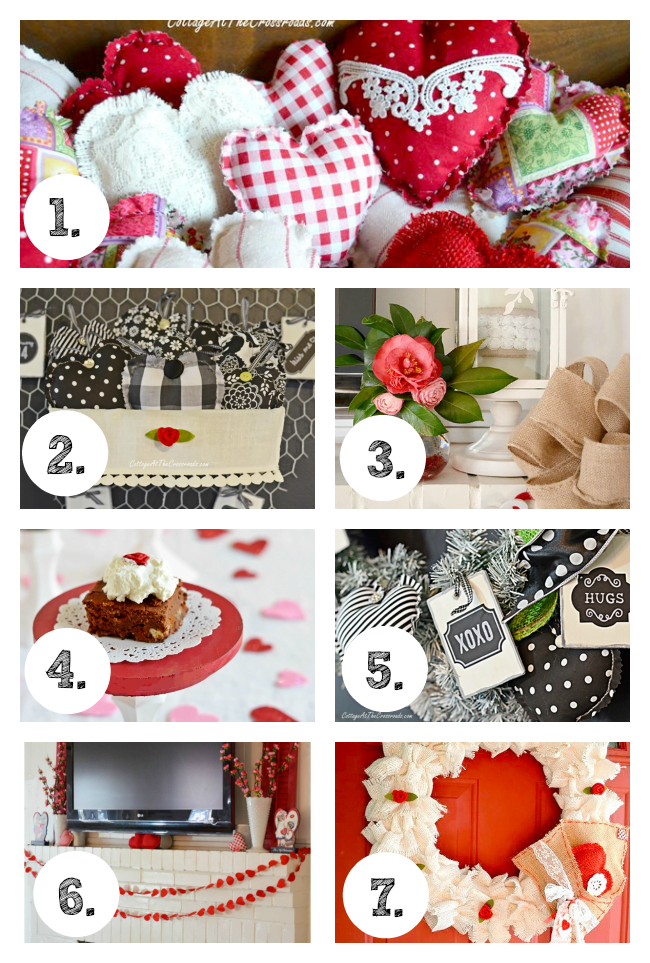 1. Easy to Make Fabric Hearts 2. Chicken Wire Heart on the Chalkboard 3. Valentine's Day Mantel 4. Dollar Store Glass Candle Holder Stands 5. Valentine's Day Kitchen Wreath 6. Valentine's Day Mantel 2015 7. Ruffled Burlap Valentine's Wreath
I can't wait to see what the other ladies have linked up for ya! There's something here for everybody so grab a cup of coffee and enjoy this month's party!
This post may contain Amazon or other affiliate links. As an Amazon associate, I earn from qualifying purchases. If you purchase anything through any affiliate link, I may earn a small commission at no extra charge to you. All opinions are my own.