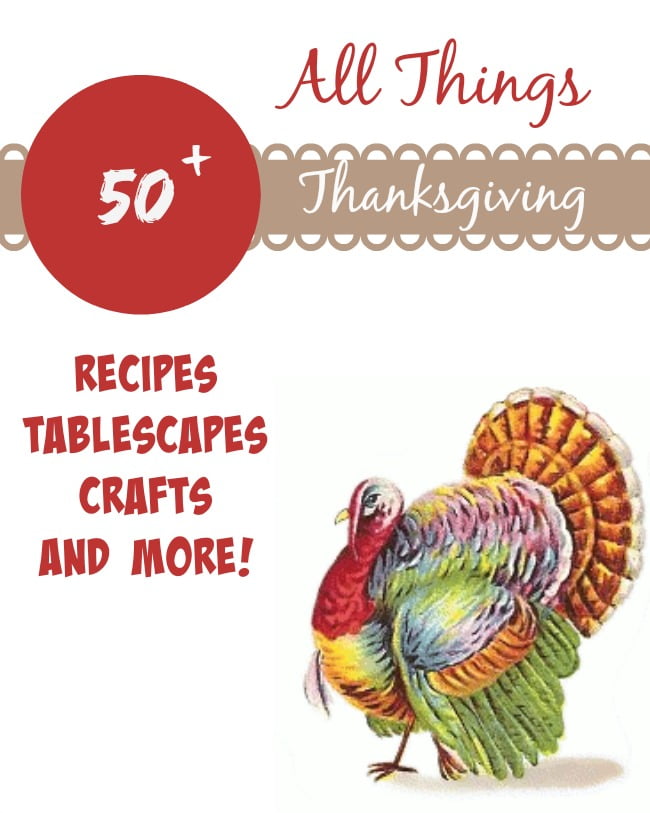 WooHoo! Can you believe it! It's that time of month when a group of my blogging friends and I get together to bring you our best ideas on a particular topic, and this month it's all about Thanksgiving.
Thanksgiving is one of my favorite holidays because it is centered around family, food, and fellowship. I love to set a pretty table if I'm hosting. But did you know that we never have turkey for our Thanksgiving meal? That's because Leo is allergic to turkey and all fowl, including chicken. So we have a non-traditional main dish such as a pork roast or ham.
This post may contain Amazon or other affiliate links. As an Amazon associate, I earn from qualifying purchases. If you purchase anything through any affiliate link, I may earn a small commission at no extra charge to you. All opinions are my own.
Anyway, my creative team has rounded up lots of recipes, crafts, and tablesetting ideas for your holiday celebrations.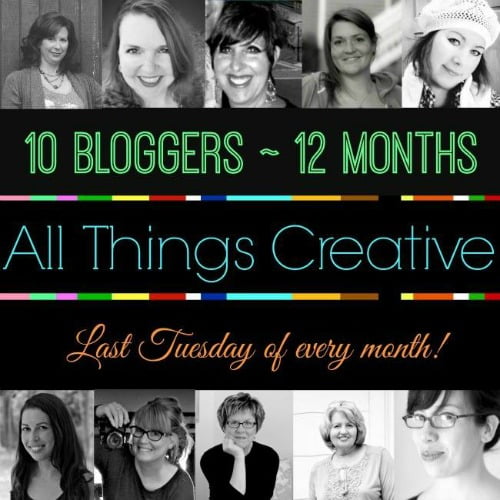 They are from left to right and top to bottom:
Domestically Speaking, A Little Claireification, Debbiedoo's, The DIY Village, Creative Cain Cabin, The Happier Homemaker, Redhead Can Decorate,
On Sutton Place, me, and Tried & True.
So I dug around in my archives and found this post from two years ago where I made these plaster leaves to use on my Thanksgiving table.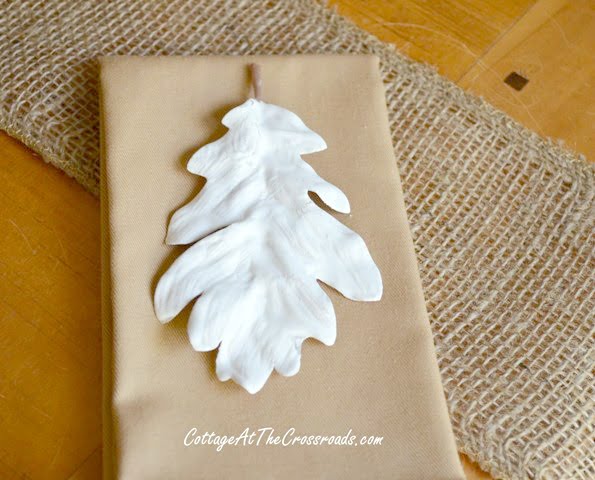 How to Make Plaster Leaves
You can see the leaves as well as the whole tablescape where I used cotton in the centerpiece in this post.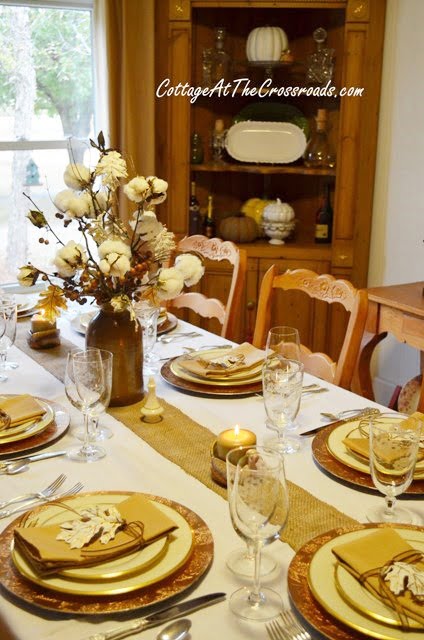 Cotton on Our Thanksgiving Table
And speaking of cotton, here's a post I did about my family connection to this important crop.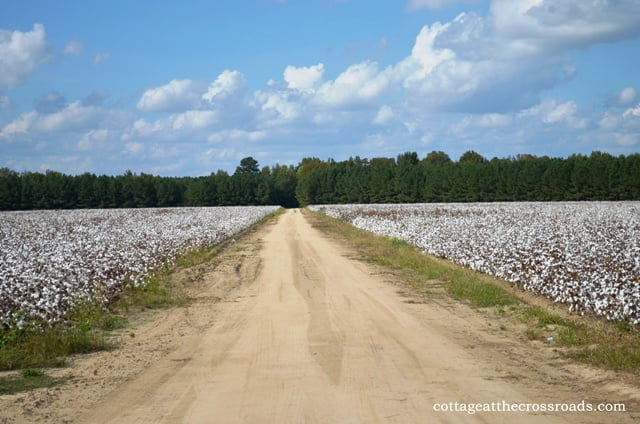 It's Cotton Pickin' Time
Now I'm really reaching back to show you some paper napkin rings that I made three years ago because I couldn't find any napkin rings to match the china I was using that year. But they were a hit with our family and a conversation starter.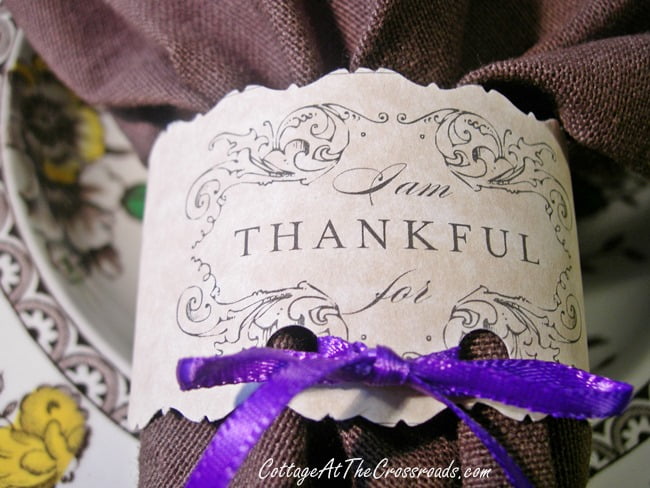 A Purple Thanksgiving Tablescape
I don't think I've ever had a Thanksgiving meal when we didn't have collards on the table. Here is Leo's recipe for them which he got from his mother. They are oh, so good!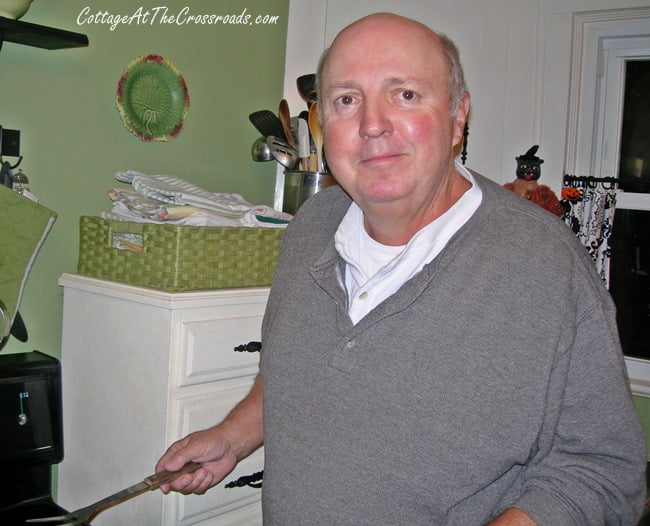 My Collard Greens Recipe
So, as you can see, we have quite a collection for you this month. And if you don't have time today to visit all the links, just pin the following graphic so you'll remember where to find them all!