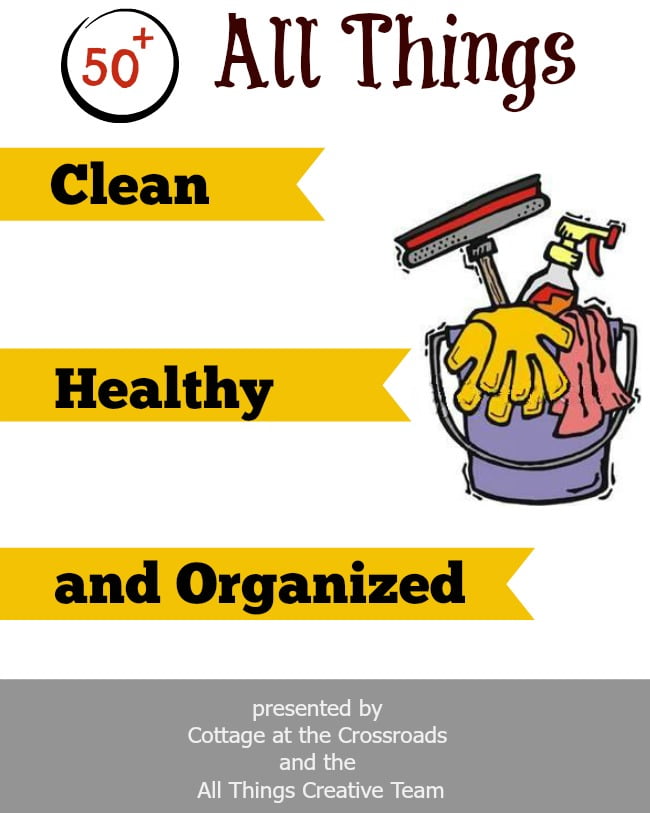 As this year draws to a close, we naturally start thinking about how we can make the new year the best it can be. Getting the house all clean and organized ranks up there at the top of most people's list of things to do as well as establishing healthier habits. So the All Things Creative Team is back bringing you All Things Clean, Healthy, and Organized, a compilation of our best posts on those topics!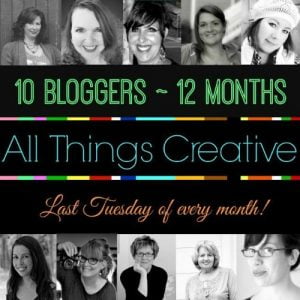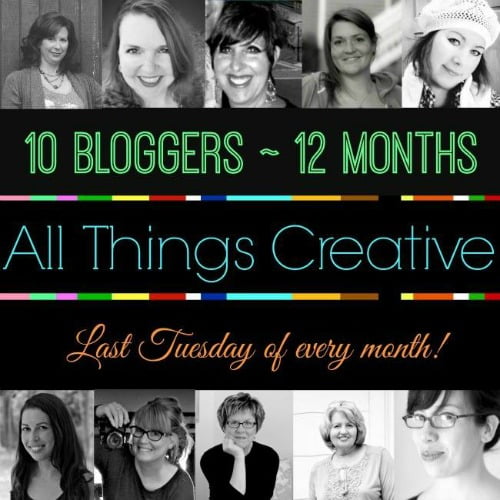 Just in case you haven't met everyone on our team, they are:
Domestically Speaking, A Little Claireification, Debbiedoo's, The DIY Village, Creative Cain Cabin, The Happier Homemaker, Redhead Can Decorate,
On Sutton Place, me, and Tried & True.
I know you'll want to drop by and visit each of these talented ladies so just click on any of the links below to do that!
As for me, I'll be reading all their posts on organization because here's something that needs some work in the new year.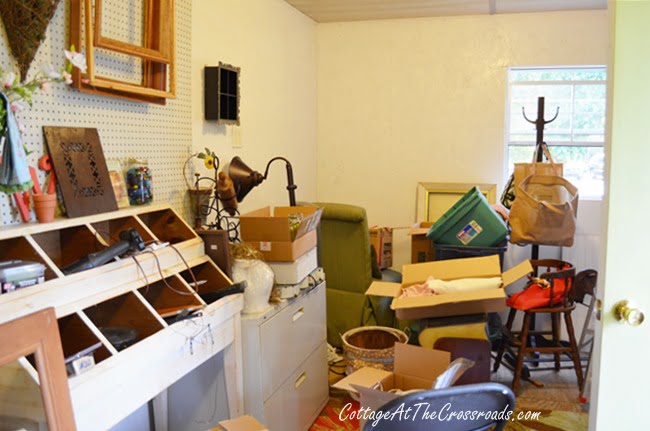 It's my new storage building. Leo and I worked hard this fall getting the inside insulated, painted, and we even put up sheets of pegboard.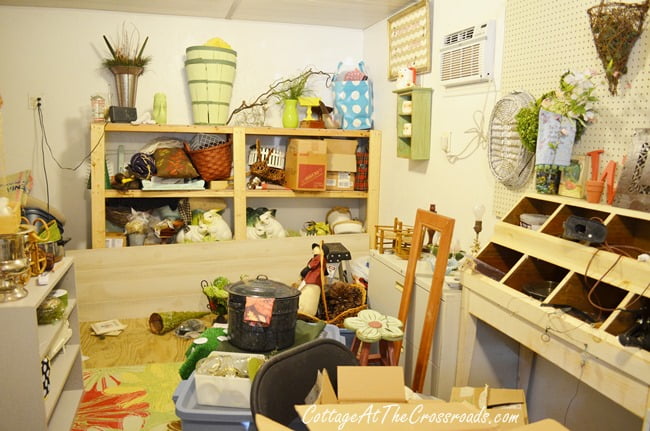 Everything just got put in there without it getting organized. Every once in a while I'd find a little time to go in there and try to rearrange things but not much got accomplished.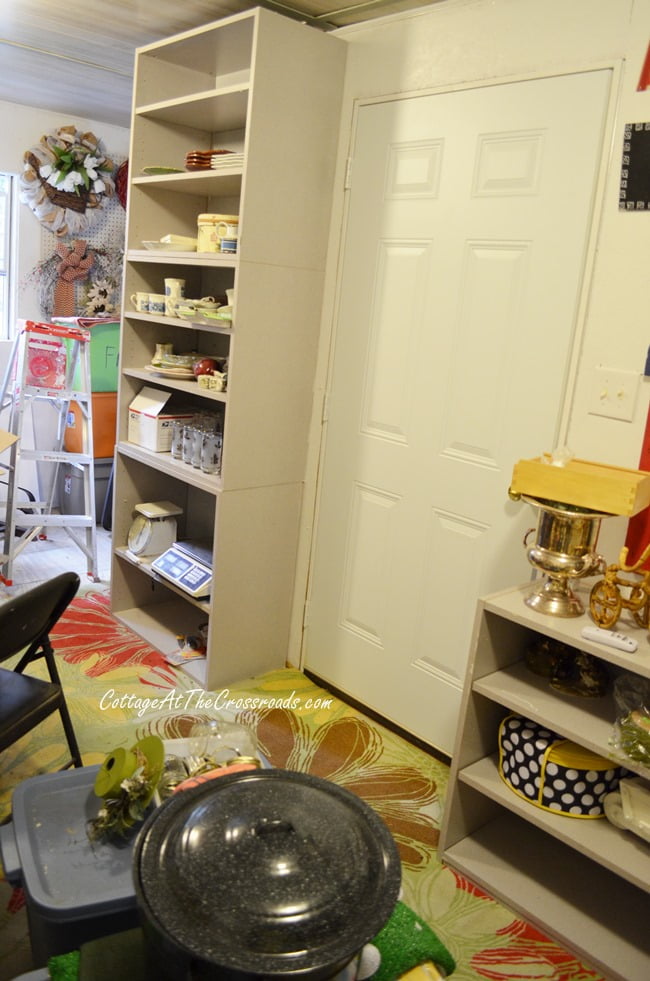 You can even see that we added some great shelving that we got for almost nothing at the auction. So first on my list of things to do in the new year is to get in there and get it organized! Do you have any spaces like this that need some attention? I'll be checking out some of the organizational tips below, just like you!
I am linking up some of my healthy recipes. Got to get back to eating low carb again after indulging over the holidays.
First up is my Low Carb Portabella Pizzas that are oh, so good!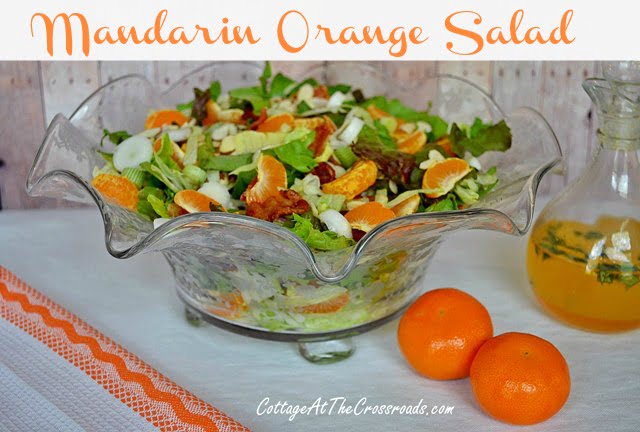 When we're eating low carb, we eat lots and lots of salads and this Mandarin Orange Salad is a good one.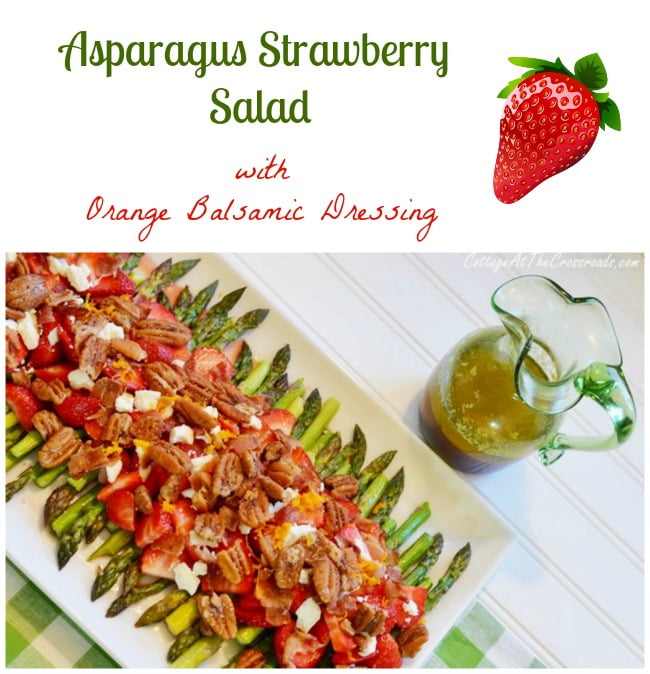 And this Asparagus Strawberry Salad with Orange Balsamic Dressing tastes as good as it looks!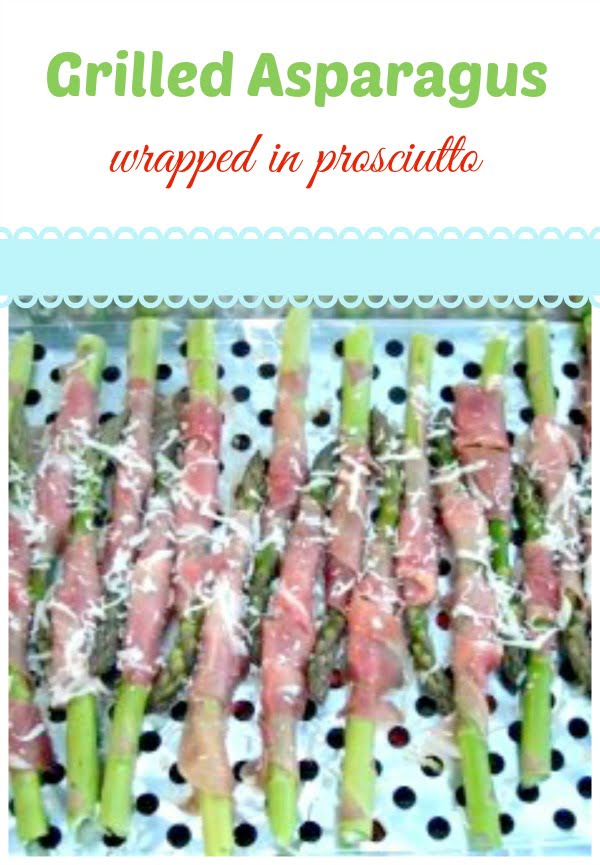 Now, this doesn't look so great but trust me, this Grilled Asparagus Wrapped in Prosciutto is darn good! The photo goes back to 2011 when I had first started blogging. My photography skills have come a long way since then!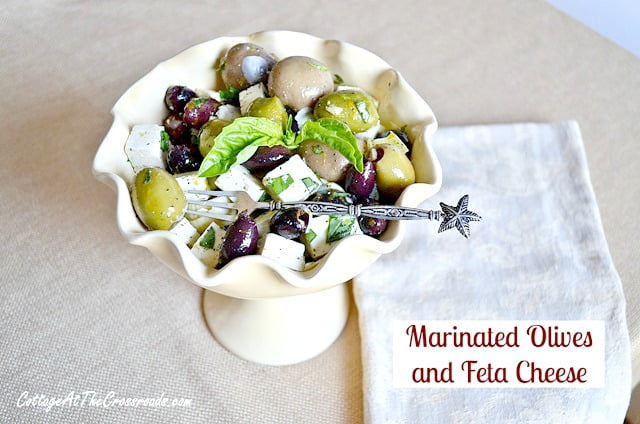 Since some of you may be looking for a low carb snack to serve for New Year's I linked up my Marinated Olives and Feta Cheese recipe.
Well, let'ts get this party started, folks! And a very happy New Year to everyone!