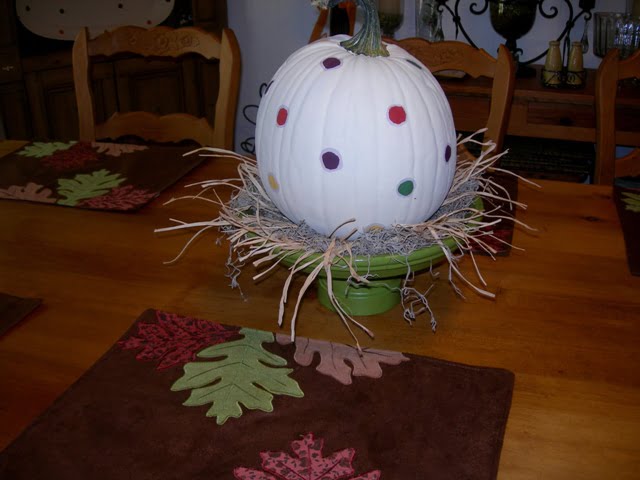 I had to hurry up on this one. Why? I bought this pumpkin a few weeks ago and painted it to match this china.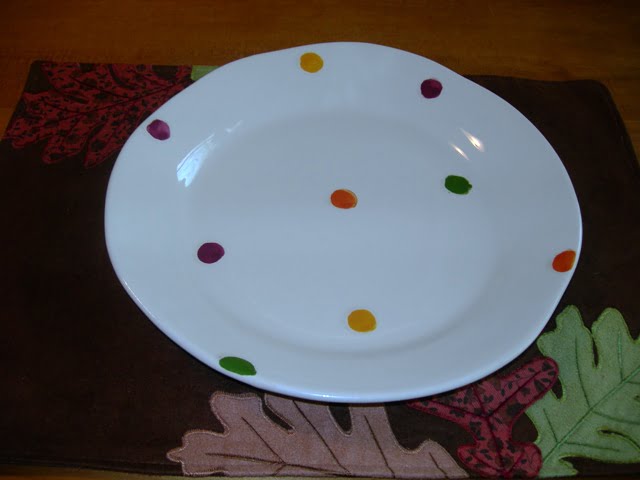 Well, I noticed a few days ago that the pumpkin is deteriorating. That's right. It is starting to rot! So I hurried up today and completed this tablescape.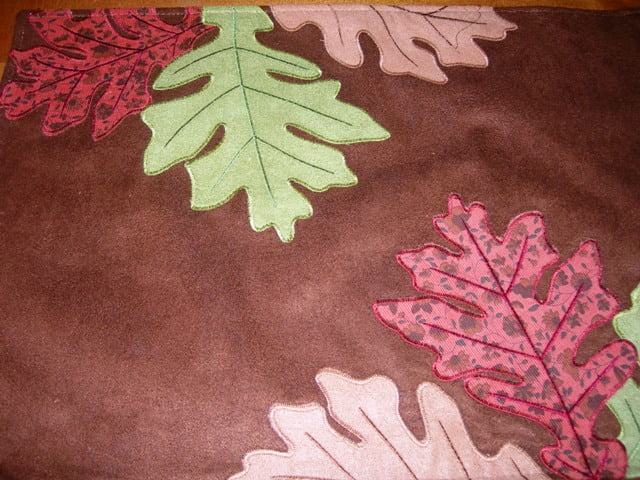 I had found these awesome place mats at Big Lots as soon as they put out their fall items.  They were not expensive at all and contain all the colors that I love at this time of year.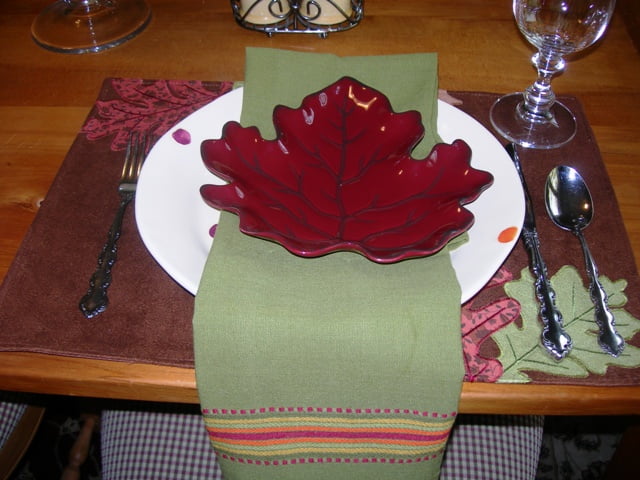 The colors in the placemats complement the colors in my polka dot dishes by Vietri.  The napkins are actually kitchen towels that came in a package of 4 different colors. I picked them up at HomeGoods in Myrtle Beach.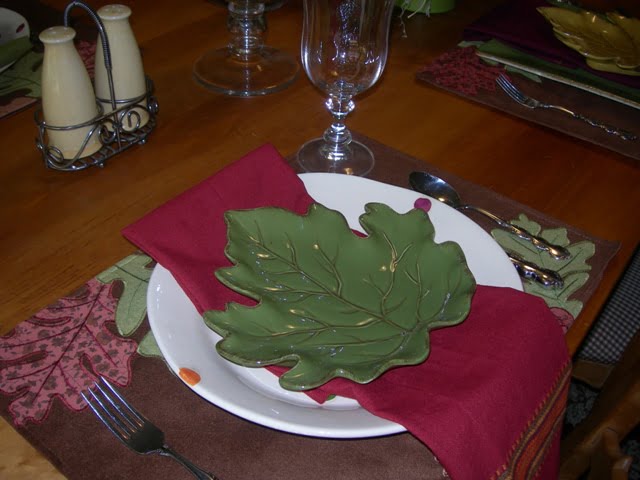 The leaf plates I've had for at least 10 years, and I have several different colors.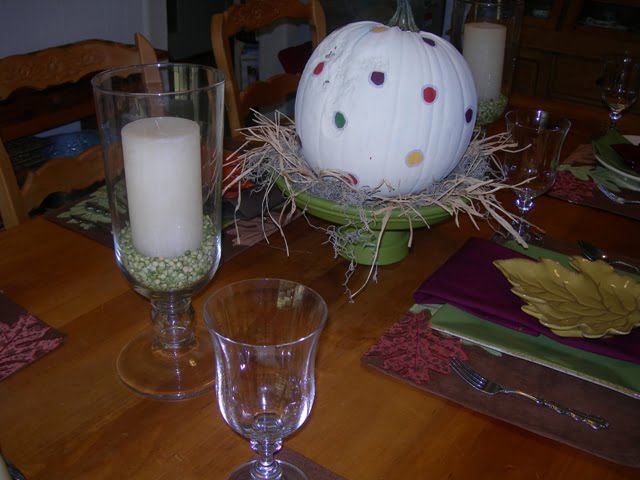 You can see a little of the deterioration on the pumpkin in this photo. Those are split peas in the candleholders, and the glassware is by Mikasa.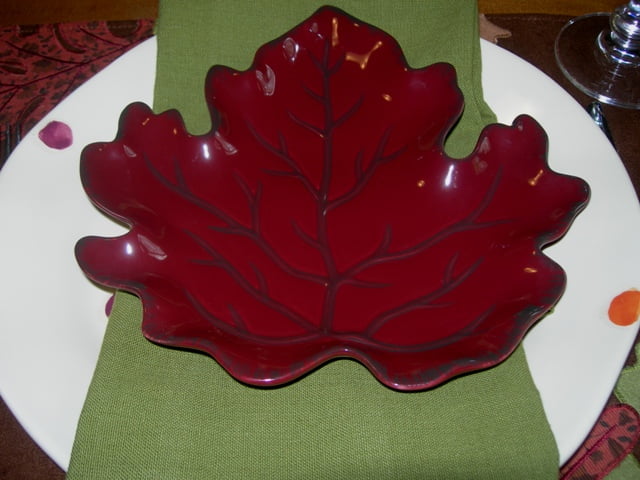 Here is a close up of one of the leaf plates. I've always enjoyed using them each fall. They are like old friends when I pull them out of storage each year.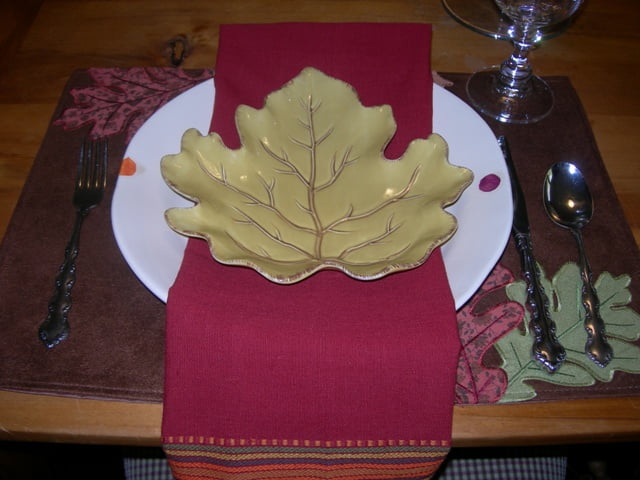 This one is yellow, and our everyday flatware is by Oneida.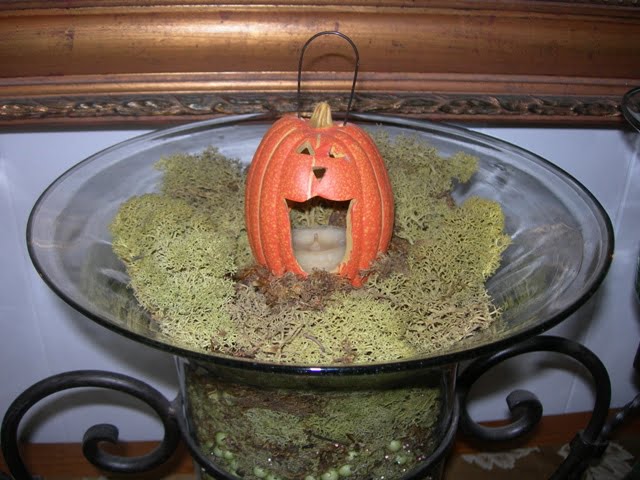 I put this little guy on the pine sideboard in the dining room. It's a candleholder, and I notice that I forgot to light the candle when I lit the others.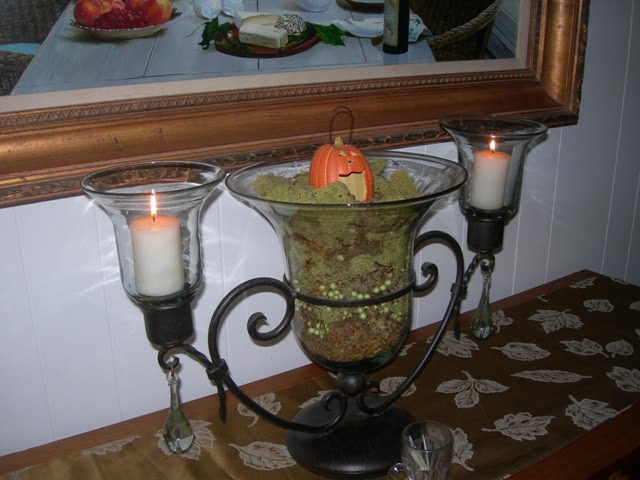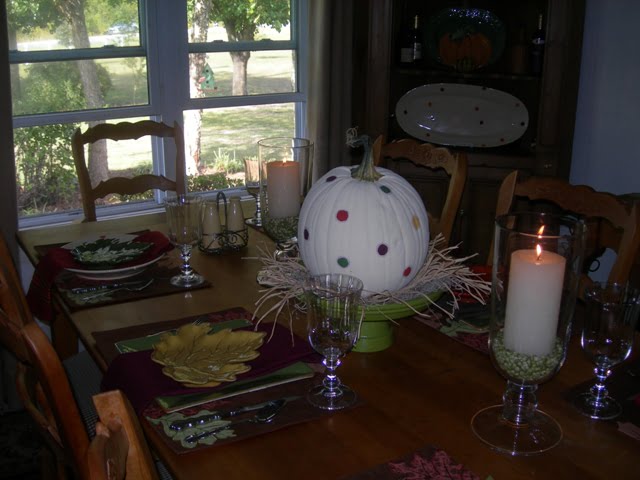 The windows are up on this beautiful fall evening. I have so enjoyed not having to run the air conditioner. How 'bout you?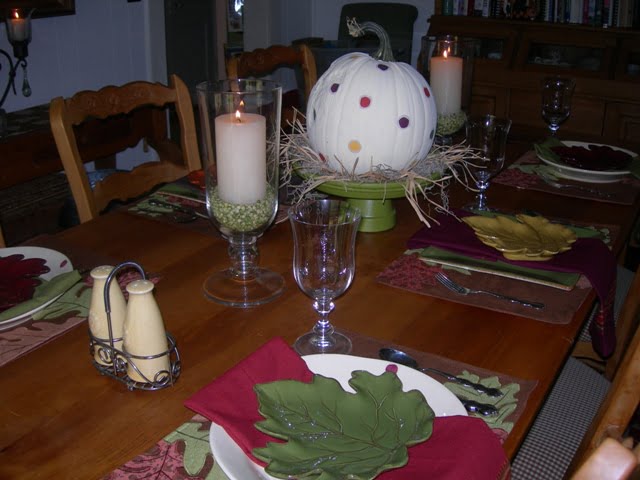 I love the colors in this fall table on this beautiful fall evening. And since I had the table already set, I decided to cook some shrimp and grits this evening. So I invited Leo's brother Jim and his wife Jean for dinner.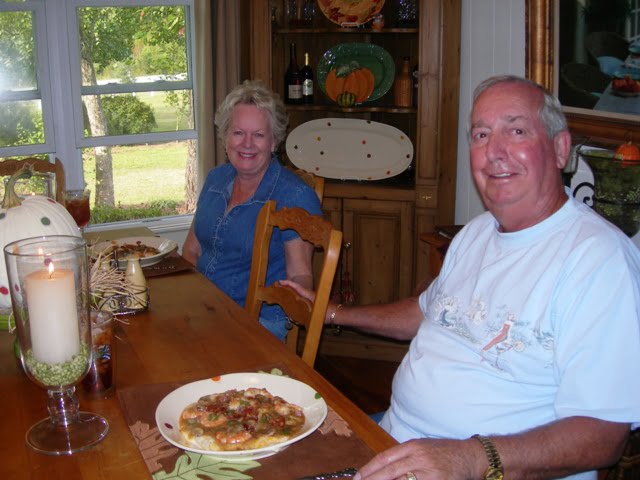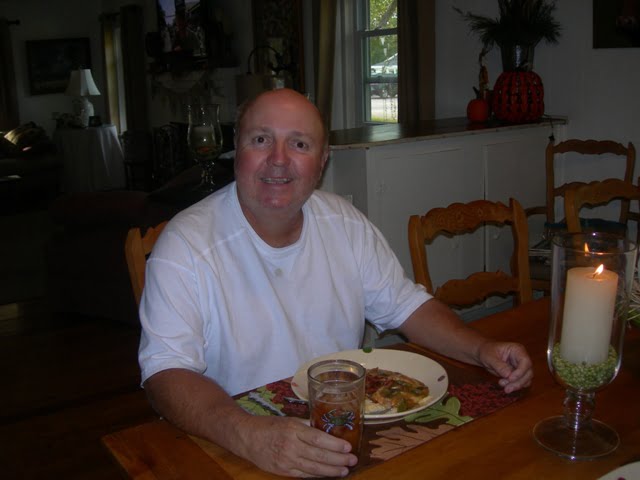 Leo looks like he can't wait to dig into the shrimp and grits!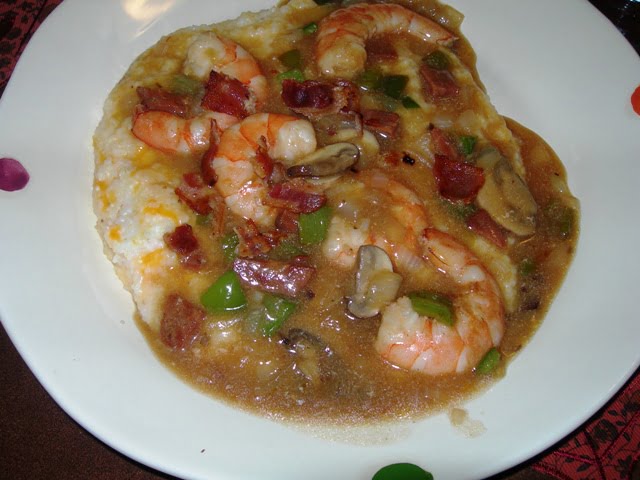 They were delicious, and I'll post the recipe tomorrow. As always, thanks for visiting the Cottage at the Crossroads. Click here to enter our giveaway!
I'm joining: