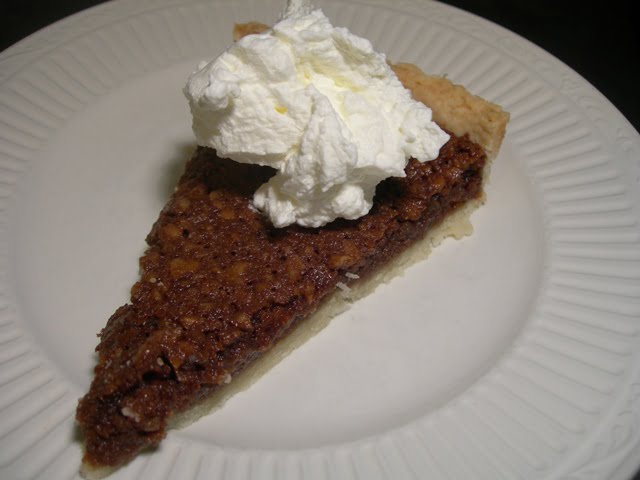 I made this dessert today, fueled by the fact that I received this book in the mail yesterday.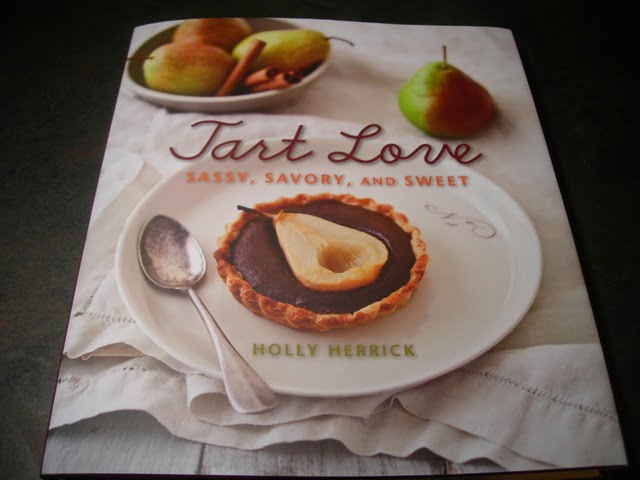 It was sent to me by Holly Herrick, the author of this gorgeous cookbook.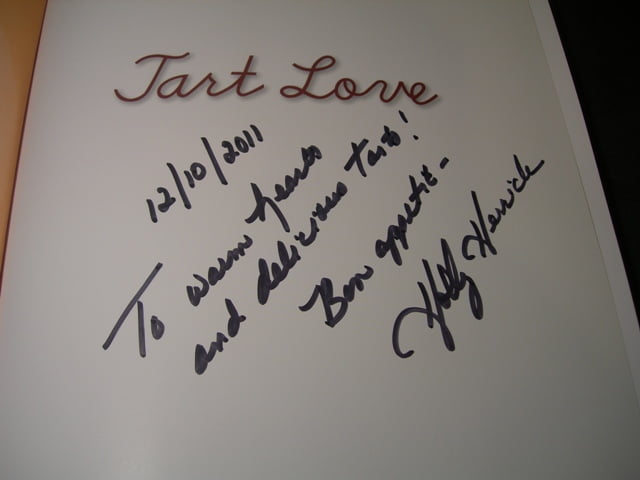 She graciously provided the book for us to give away to one of our lucky readers, and she has even signed it. This book was just released this past October.
Leo and I became familiar with Holly when we lived near Charleston, SC. Holly was a restaurant critic and wrote a weekly column for the Post and Courier Newspaper. At the time, Leo and I thought that she had the dream job. We tried our best to eat in every restaurant in Charleston. We couldn't do it because there are so many good restaurants there. Leo gained 30 pounds the first year we lived in Charleston!
Since then, Holly has gone on to write several cookbooks such as Southern Farmers Market Cookbook, and The Charleston Chef's Table Cookbook. Her most recent book, Food Lovers' Charleston and Savannah-A Guide to the Best Restaurants, Markets, and Local Culinary Offerings will be in bookstores within a few days and is available now on Amazon.com.
When it comes to food, Holly knows what she is talking about. She is a graduate of Le Cordon Bleu, and even lived in France for a while where she was introduced to the wonderful world of tarts.
This is a beautiful cookbook. The photographs were taken by Helene Dujardin, who is from Charleston, also. I became acquainted with her work when Pioneer Woman featured her. When I think of tarts, I usually think of things that are made in tart pans. But this book also has all types of things made with pastry such as
these delicious looking crab canapes
and these eggplant and cream cheese tapenade tartlets made with puff pastry
this pot roast pot pie
and this phenomenal looking tomato tart!
So before I could possibly give this cookbook away, I had to try at least one of these recipes. And since I'm looking for a dessert to serve Christmas Eve, I chose to make this.
Who can pass up a recipe using this?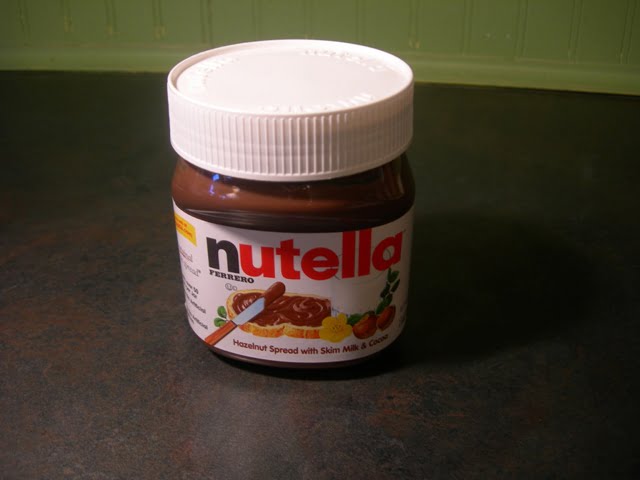 So this afternoon, I made my tart. Holly has some very precise directions for making your own pastry.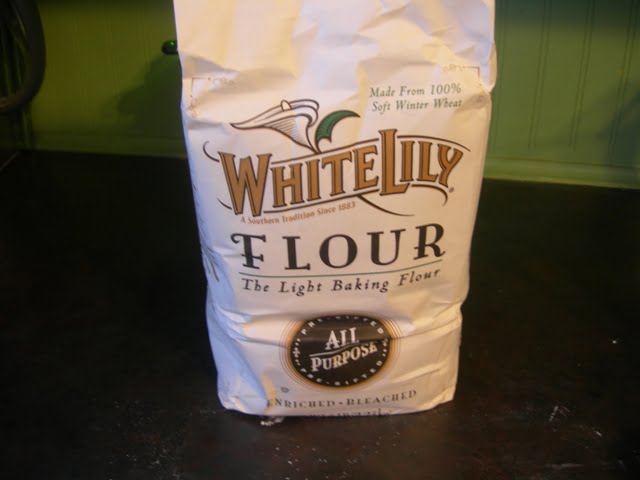 She recommends using White Lily flour and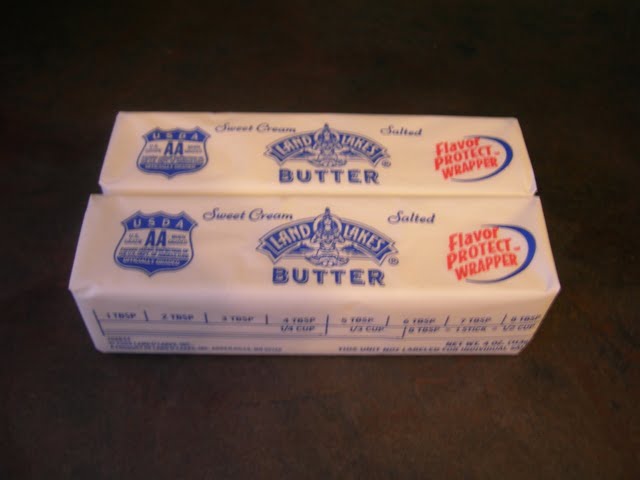 very cold Land O' Lakes butter.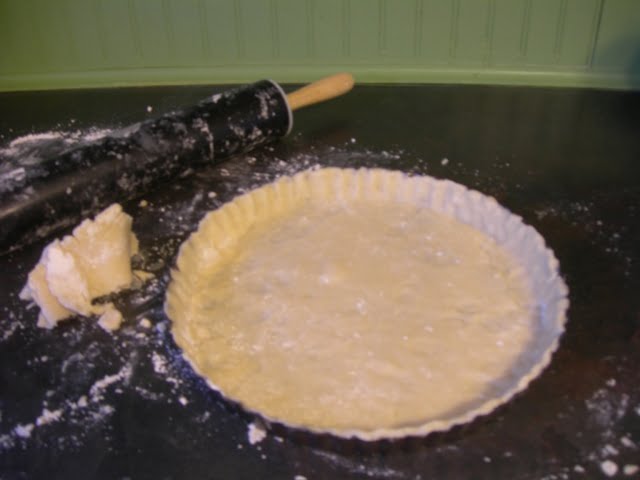 Here's my homemade pastry in the tart pan! Holly has a video on her website here that shows you how to transfer your dough to the tart pan. It really helped me.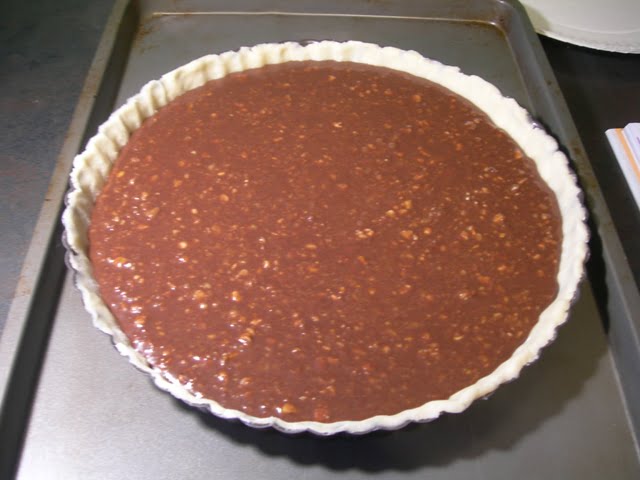 I added the Nutella mixture into the pan and baked it for 40 minutes. I did substitute pecans for the hazelnuts in the recipe because I have a lot of pecans!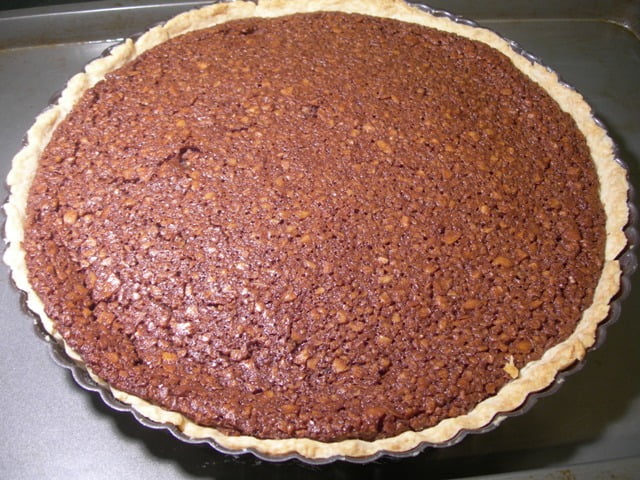 And out of the oven came this delicious looking thing! Leo declared that it was indeed delicious. It's very chocolaty and not very sweet. I will definitely have this on the menu Christmas Eve.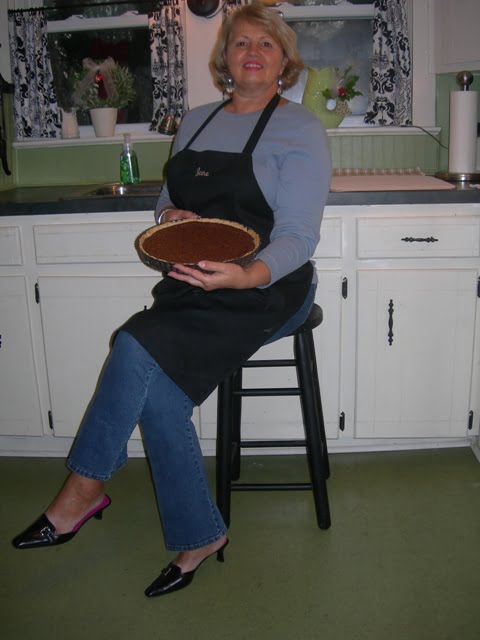 Holly, Leo took this photo of me just for you!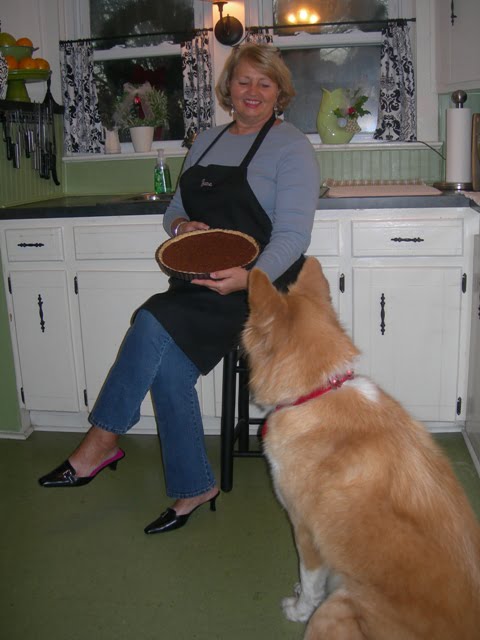 This tart is Lucy approved!
So if you'd like your own copy of Tart Love so that you can have this recipe, or if you have someone on your gift list that would love this cookbook as a gift, then enter our giveaway.  We will pick a winner Friday night, Dec. 16 at 10 pm, EST, in order to get the book in the mail quickly. The giveaway is limited to residents of the US.  All you have to do to enter is:
Become a follower of our blog through Google Friend Connect or become an email subscriber or both. And if you are already a follower or subscriber, just leave a comment telling me so.
You do not have to have a blog to enter the giveaway. Just leave a comment on this post and include your email address so that I can contact you if you win.
I'd like to thank Holly for donating her wonderful cookbook for this giveaway, and thank you for visiting the Cottage at the Crossroads today.
I'm joining: