Recently my mother mentioned that she wanted a stained glass to hang in a window in her apartment.  We built the apartment for her last summer. It's like a mini-cottage in our back yard.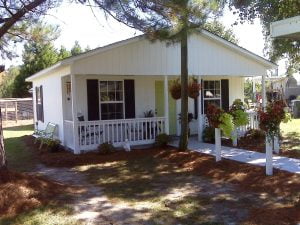 About a week ago, Leo and I stopped by a new antique mall named Palmetto Peddlers (Palmetto Peddlers.com). And in the far back corner I spotted a pretty stained glass that I knew my mother would love. The price was only $10. Can you believe it?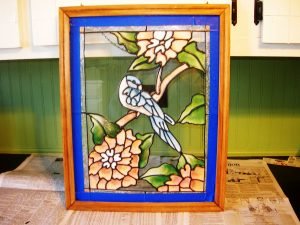 I decided to paint the frame white. Here I've already put blue painter' s tape on the glass.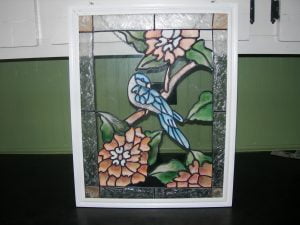 A big improvement, don't you think?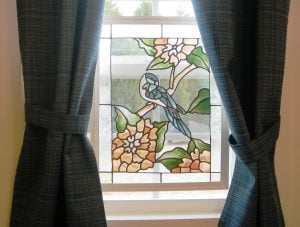 And here it is in its new home. Pretty, isn't it?