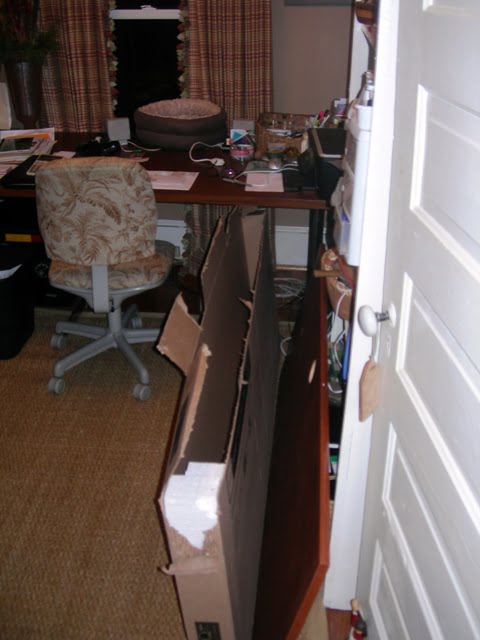 Jane and I made a commitment to declutter our office after the first of the year. It's in the old back bedroom of the cottage at the Crossroads. In fact, it used to be my bedroom when I was growing up.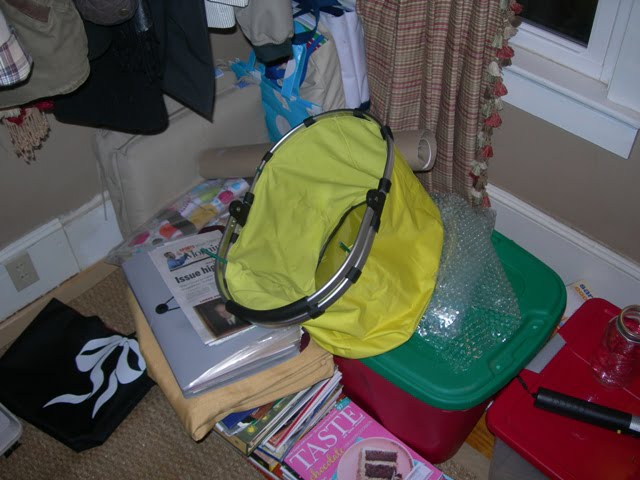 I'm sure you all know how you just throw stuff in a room to get it out of sight. Well, that's what happened to our office.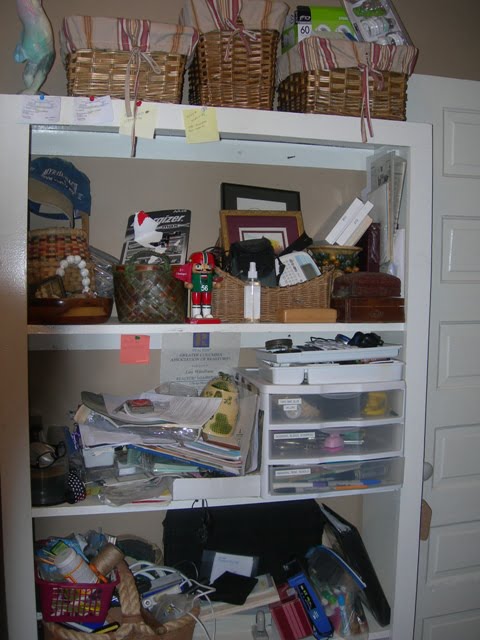 Embarrassing, really.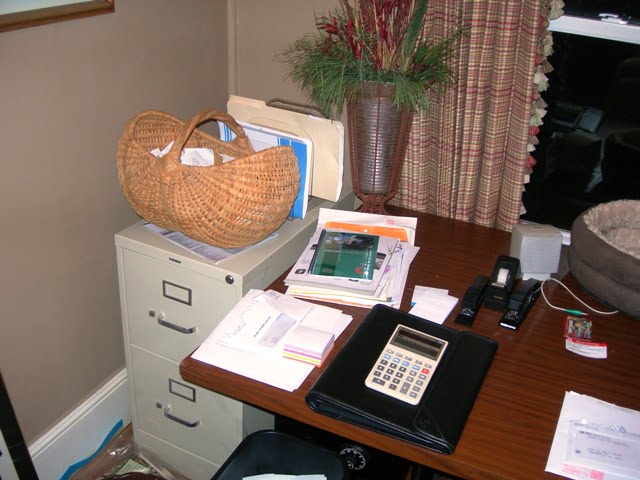 Our first move was to get a desk because we'd been using an old conference table as a desk, and it was too large for our office. We thought about the idea of using a countertop on top of the file cabinets, but then we spotted a cheap desk in Office Max for half price. We bought it and brought it home. The box said, "SOME ASSEMBLY REQUIRED." No problem.  After all, we've all played Santa Clause on Christmas Eve with some success, right?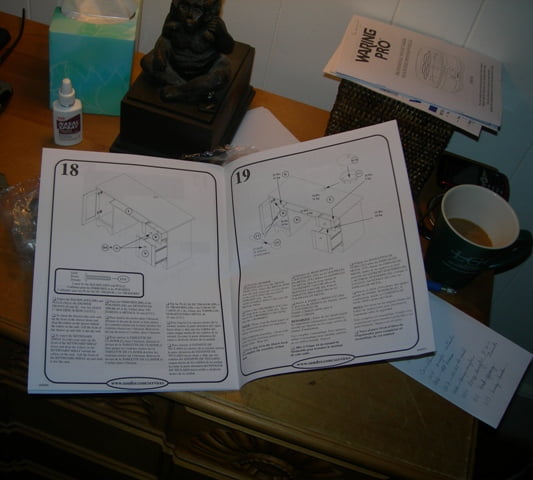 Well, it was just 19 easy steps from the directions and you're good to go.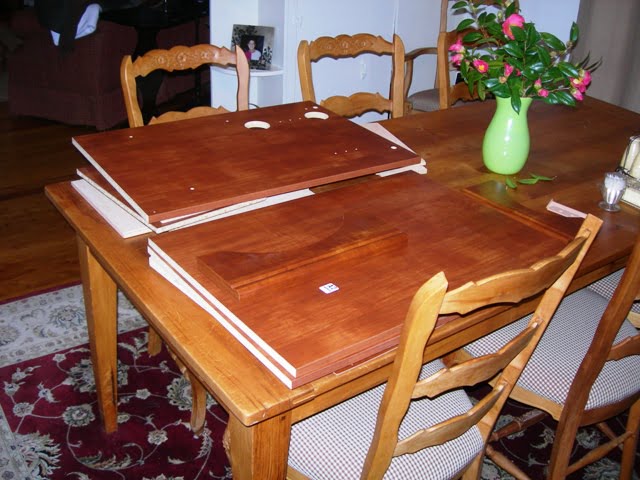 Lay out the pieces.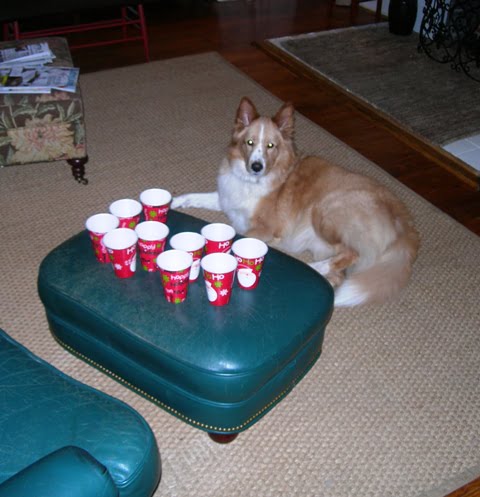 Separate all the screws, nuts, bolts, and parts. There's always a few missing. Not to mention the holes that don't line up properly. Good ole imported quality.
Attach 3/4 inch screw A1 to side cabinet B26 and so on and so on. Well, to make a long story short, it took Jane and I, working together, over 5 hours to get this thing together. There were a few harsh words, but I think we can still salvage the marriage. It's together and believe it or not, the drawers all work properly. We carefully moved it into the office so it wouldn't fall apart and then started reorganizing the office. Two or three storage tubs full of old files and "I don't know what to do with this" stuff moved into the attic. That helped. We picked up another old metal filing cabinet to cram some other stuff into.  I'm actually sitting at the new desk writing this post and there is room to roll my chair around the room.
Jane's going to work her decorating magic on the rest of the room. Those old metal filing cabinets are going to be beautified. She said that she had a plan for them.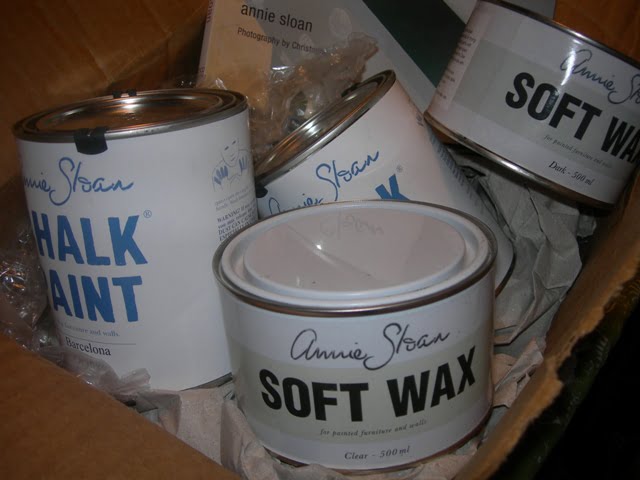 Some of her decorating is going to involve this which arrived yesterday. She won Linda's Annie Sloan Chalk Paint Basket Giveaway at Coastal Charm. The giveaway was sponsored by Cottage Attitudes located in Robertsdale, Alabama. We have a piece of furniture that's going into the office just waiting for this paint.
Overall, we finally have a comfortable place to sit down and pay bills (one of my favorite things to do!) Next time I read the words  "SOME ASSEMBLY REQUIRED" I'm running like hell the other way.
Click HERE if you haven't entered our $50 Pottery Barn giveaway yet!
I'm joining:
Live from Windham's Crossroads,
Leo