Disclaimer: I was provided product samples by Carrington Farms for the giveaway but all opinions are my own.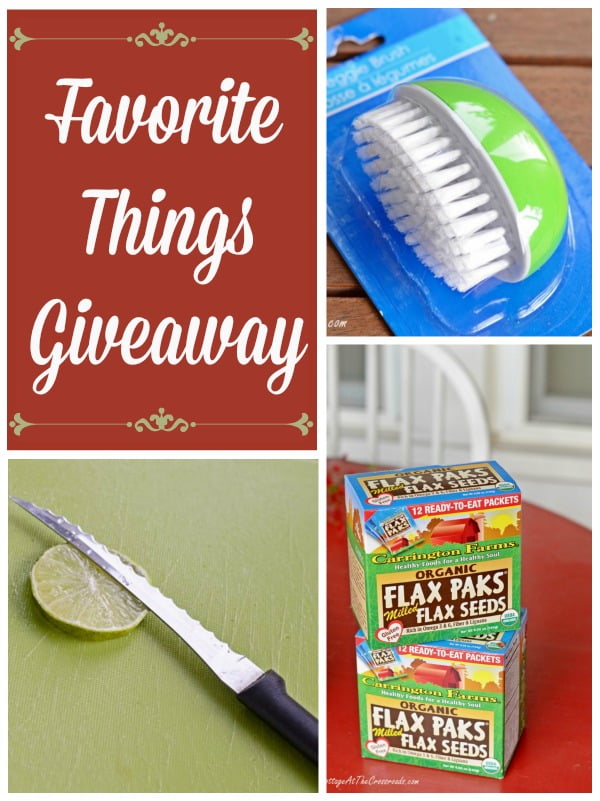 I'm having a quick little giveaway of some of my favorite things and in addition, I'm passing along a smoothie recipe from Carrington Farms.
Do you make smoothies? I didn't until this summer when my blogging friend Kim from Savvy Southern Style revealed that she had lost a lot of weight by making smoothies and juicing. Inspired, I went out and bought one of these babies!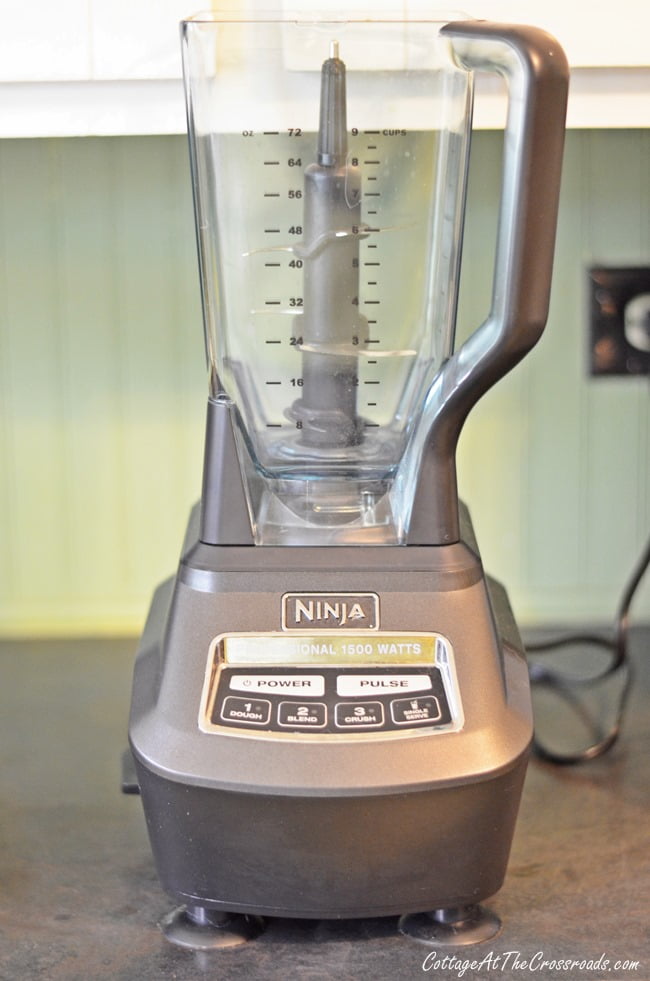 I bought one of these high-powered Ninja blenders and I love it! It's been getting a daily workout since I got it. Wish I could include one of these in my giveaway today because it has become one of my favorite kitchen machines, but perhaps another time!
I usually make a smoothie for Leo and myself for breakfast, or sometimes we'll have one at night to replace a meal. No matter what ingredients I put in, I always add some protein powder.
This vanilla flavored powder is what I've been using and I got it at Sams. In addition to adding protein powder, I usually add some chia or flax seeds to the mix  to boost the omega-3s and fiber. Well, something has been working because I recently had blood work done, and both of my doctors were raving about how good my cholesterol numbers were. (I do eat a lot of vegetables, too, but I haven't gone the route of green smoothies, yet!)  Have I lost weight? Probably about 5 pounds-I don't really know-I hate to get on the scales so I just judge by how my clothes fit! But I feel so good and my energy level has jumped!
So when I was contacted about doing a giveaway to introduce Carrington Farms' new single serve Flax Paks, I said sure because I'd like all of you to get healthier along with me.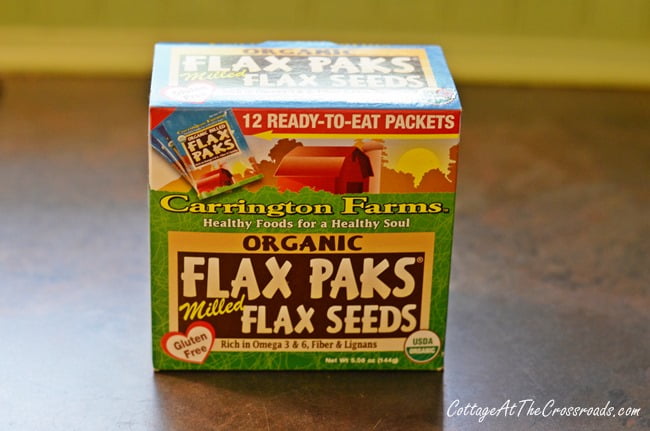 These convenient packets give you a pre-measured daily dose of omega-3 fatty acids.  Not only can you add the flax to smoothies, you can sprinkle it on salads or baked sweet potatoes, add it to muffin mix, incorporate it into your ground beef when making hamburgers, etc. You get the idea.  There are many recipes on the Carrington Farms website but they sent along this recipe for a smoothie.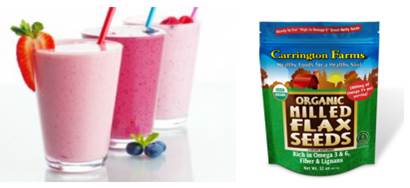 Serves: 1
Cook Time: 1 minute
Ingredients
6 ice cubes
1⁄2 cup fresh berries (blueberries, strawberries, raspberries, etc)
2 teaspoons organic agave nectar
1-2 tablespoons Carrington Farms Organic Milled flaxseed
1 cup cold water
scoop vanilla protein powder or Whey Protein Powder
1 teaspoon cinnamon
1⁄4 banana
1⁄2 tablespoon flaxseed oil optional
Instructions
Place all ingredients in a blender in the order listed. Blend on low for 10 seconds or until smooth. Serve immediately.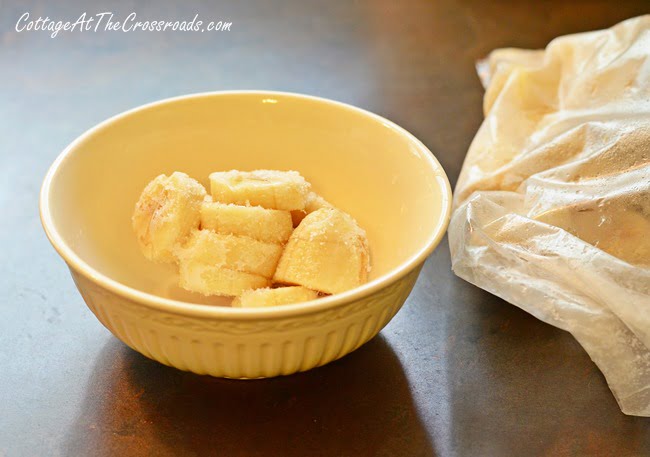 The recipe calls for 1/4 banana so what I do is to slice some bananas and freeze them in a baggie. Then I can pull out a small amount at a time. When you use the frozen bananas, you can reduce or replace the amount of ice in your recipe.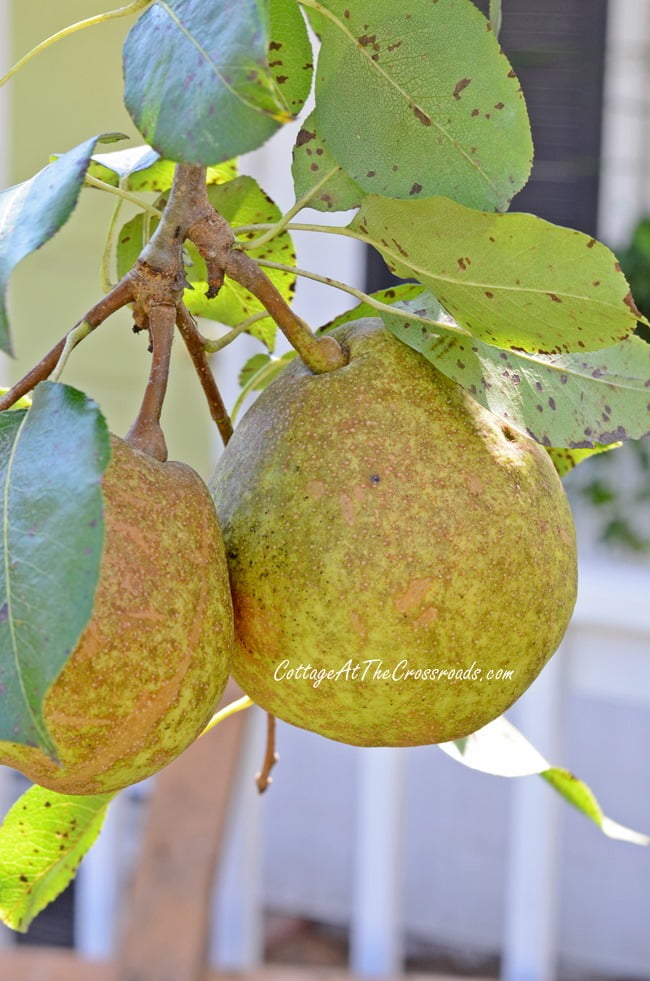 And instead of adding any agave nectar or any sort of sweetener, I add 1 peeled pear from our pear tree in the yard. They add natural sweetness to the smoothie along with the blueberries.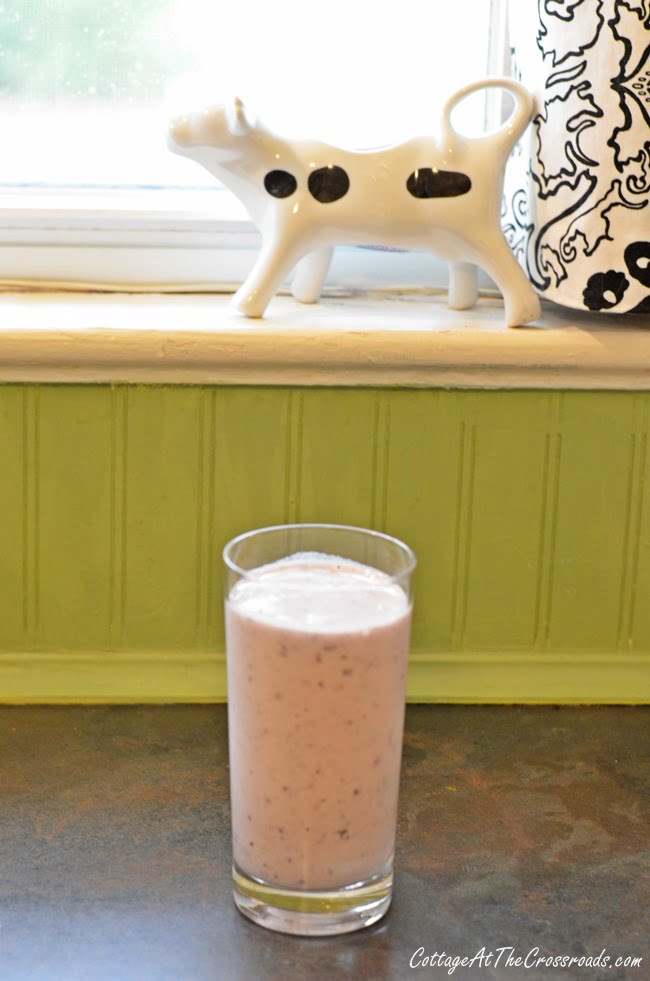 A really healthy and great tasting smoothie!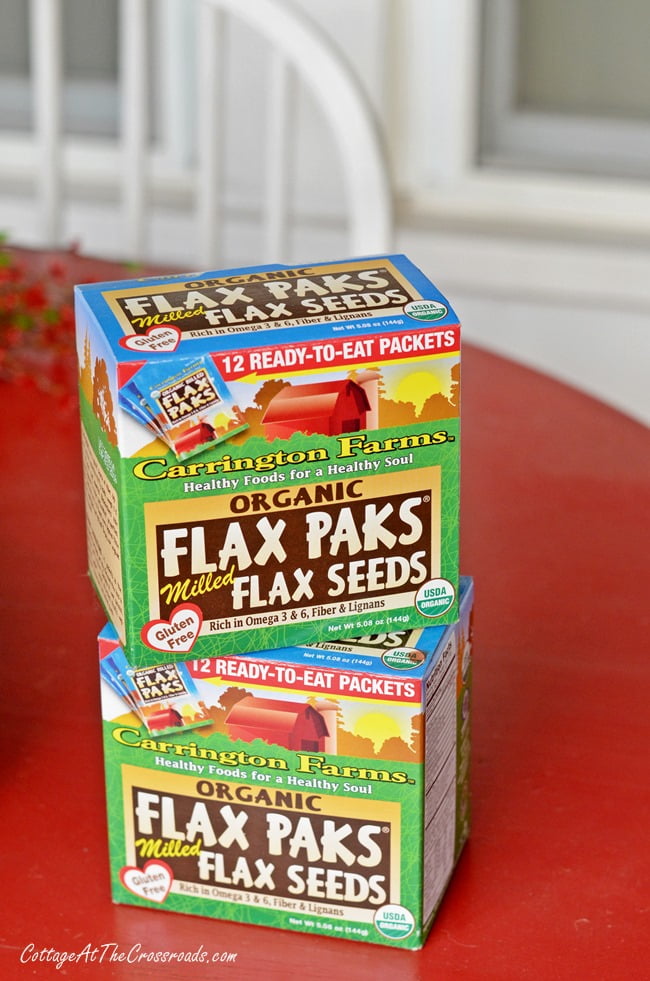 For the giveaway, one lucky winner will win 2 boxes of Flax Paks. (And if you aren't lucky enough to win these, they can be ordered directly from the Carrington Farms website.)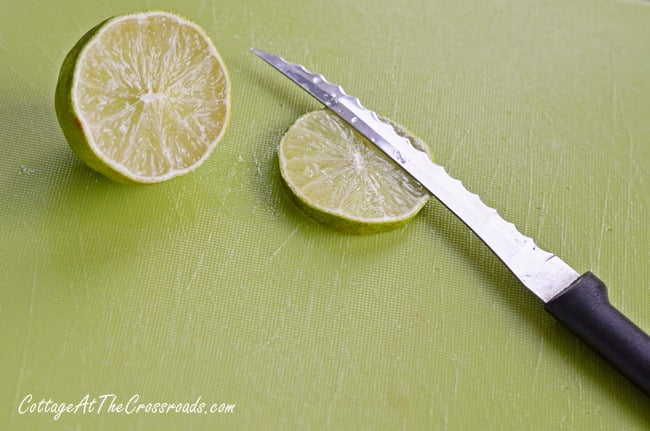 I'm also throwing this tomato knife by Rada. I could not peel or slice a tomato without this knife! My sweet mother-in-law Sarah Windham gave me one of these years ago, and I could not do without one of them now. My church sells these as a fundraiser so I bought one to give to you.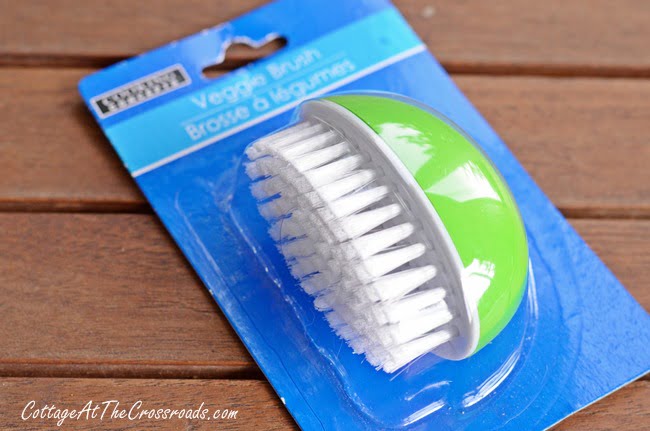 And this is probably silly, but I happened upon this vegetable brush at the Dollar Tree this summer and I thought I'd pass it along to you. It fits perfectly in my hand and does a great job of scrubbing vegetables, especially potatoes. Another inexpensive item (it only cost $1) that I couldn't do without in the kitchen.
So if you'd like to try a few of my favorite things, just enter the giveaway by following the instructions in the form below. The giveaway is only open to residents of the continental US (sorry international friends!)