We are distributors for these terracotta pot holders which are also known as terra latches. They can be attached to fences, mailbox posts, railings, etc. and are designed to safely hold terracotta pots that are between 4 and 10 inches in diameter. They will hold a combined weight of 90 pounds of the pot, the soil, and the plants. They are made of durable plastic and are available in white or brown. Each pot holder costs $5 with free shipping to any location in the continental United States. Just send us a message though our contact form if you would like to purchase some of these pot holders.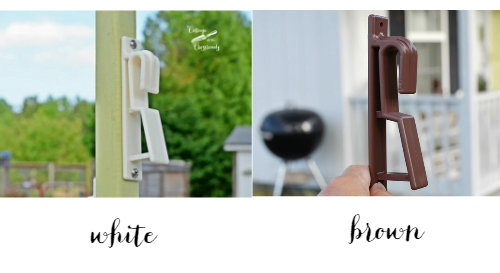 $5.00 each with free shipping!
Here are some of the ways we have used them.
Just click on the photos to see more.