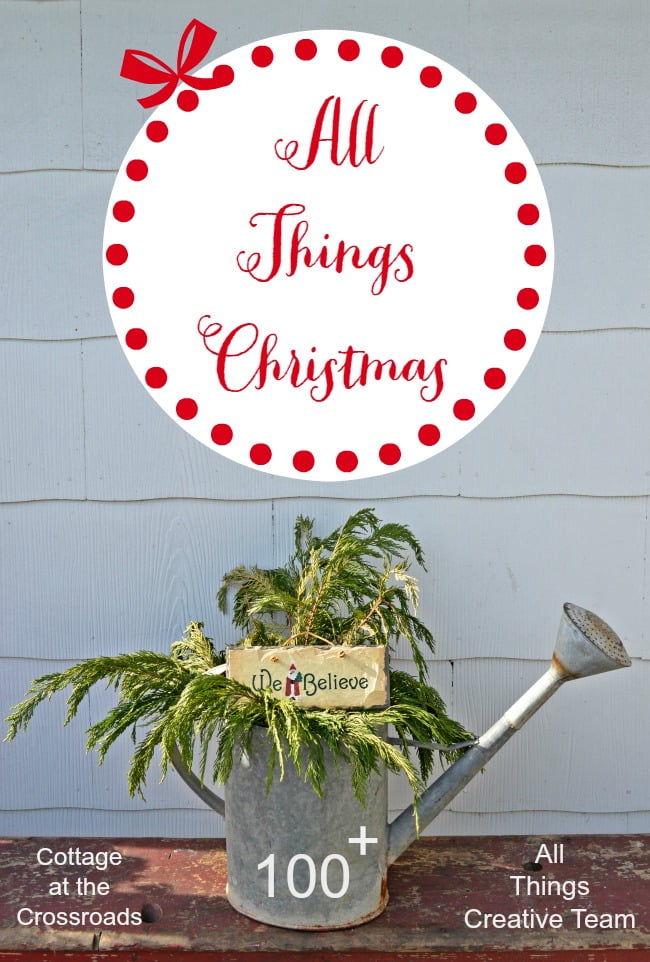 It's that time of month when the All Things Creative Team brings you their best ideas about a monthly topic, and this month it's All Things Christmas, the second edition! Gosh! Hasn't this year just flown by? It so hard to believe that it's time to get ready for Christmas, but we've got you covered by bringing you over 100 Christmas ideas.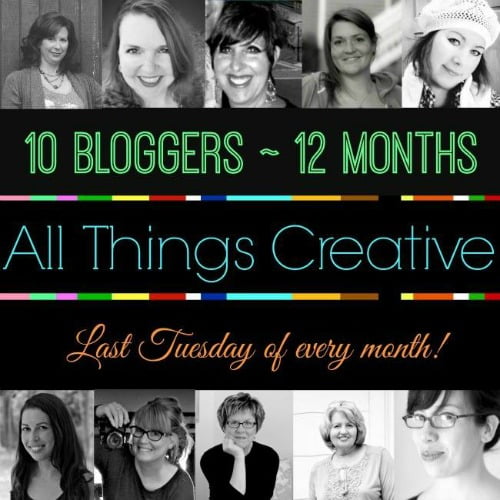 These ladies are some of the most creative people I know, and I can't wait to see all of their Christmas ideas! The team members are: Domestically Speaking, A Little Claireification, Debbiedoo's, The DIY Village, Creative Cain Cabin, The Happier Homemaker, Redhead Can Decorate, On Sutton Place, me, and Tried & True. I hope you have a chance to visit all of them this month.
This post may contain Amazon or other affiliate links. As an Amazon associate, I earn from qualifying purchases. If you purchase anything through any affiliate link, I may earn a small commission at no extra charge to you. All opinions are my own.
Have you started decorating for Christmas yet? I'll have to admit that if I didn't start before Thanksgiving, I'd never get it all done! A few days ago, I started pulling the Christmas bins out of storage and right now, I have a huge mess with half empty bins sitting around with stuff pulled out and…..did I mention I had a big mess here??? But things are beginning to come together so I'll be able to show you some of our decorations real soon! Even Leo has gotten involved and has helped me make a few things, too.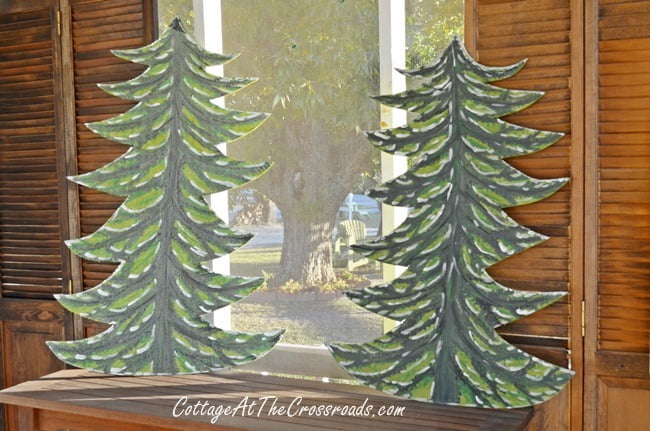 Do you remember the wooden Christmas trees that we made last year? They are going to make a second appearance this year but in a totally different place. So I linked them up, just in case you wanted to see how easy these DIY Wooden Christmas Trees are to make.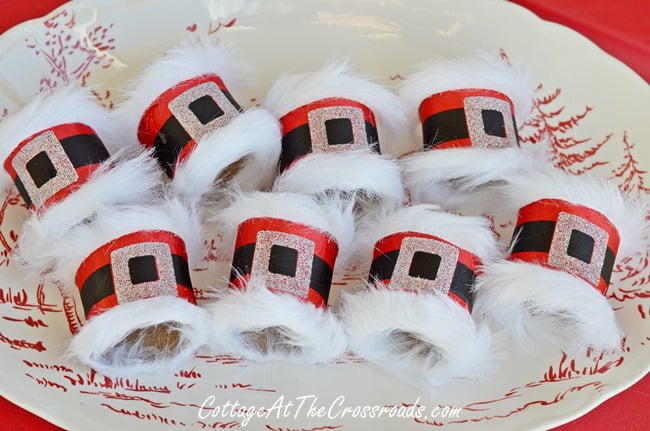 These DIY Santa Napkin Rings have been very popular on Pinterest this year. Super cute and super easy to make, as well!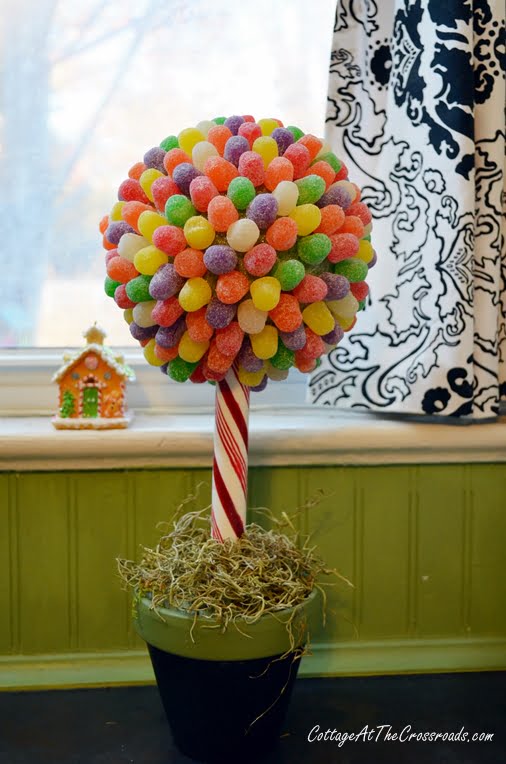 A few years ago, I made this Spice Drop Topiary as part of our kitchen decorations. To say that the grandgirls loved it is a big understatement! You should have seen them when I told them them they could pull the spice drops off and eat them! Precious memories!
You'll find these links and many, many more below. So grab a cup of coffee or some hot chocolate and enjoy ALL THINGS CHRISTMAS!