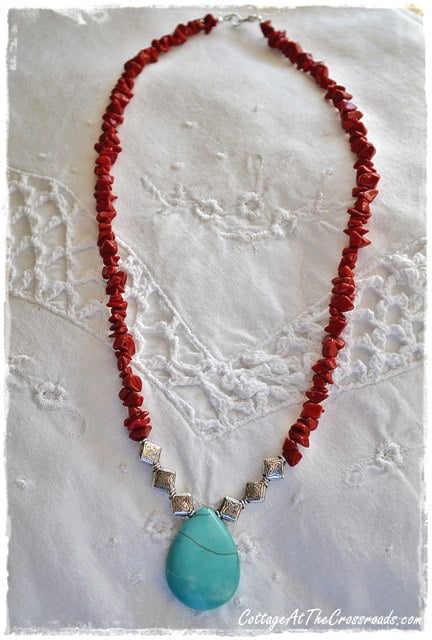 Leo and I would like to introduce our newest sponsor-Allison & Lizzy Jewelry!
Our good friend Herb has been making handcrafted jewelry for a few months now and has been very successful at selling his items locally. Recently he opened an Etsy shop and became a sponsor of our blog. To celebrate, we're having a giveaway! Herb has donated this beautiful red coral and turquoise colored drop necklace as a gift to one of our lucky readers.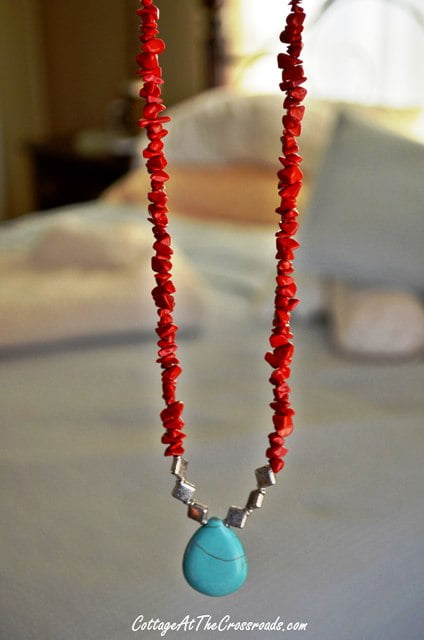 This 20 inch necklace is strung with high quality 49 strand beading wire to ensure that it lays smoothly.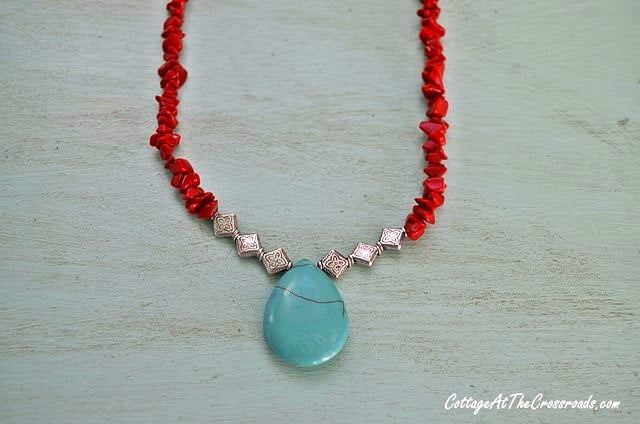 Here you can see the detail of the silver part of the necklace. Herb uses silver plate findings that will not tarnish because they're coated with a polymer.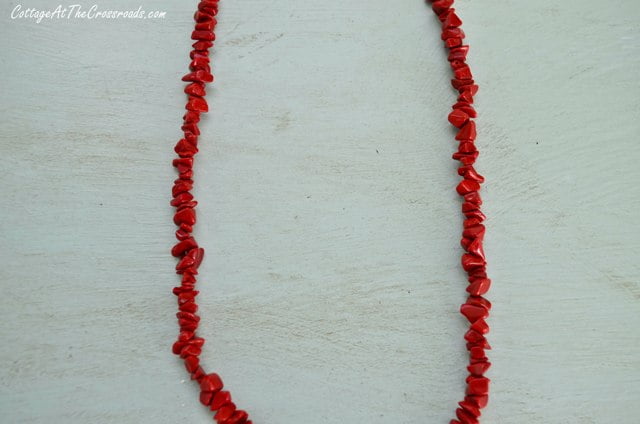 The red coral is such a beautiful shade of red, and I've been tempted to wear it myself! Love the combination of the red and the turquoise! BUT, we're going to give it away to one of you!
All you have to do to enter the giveaway is to visit Herb's Etsy shop Allison & Lizzy Jewelry. Look around and leave a comment telling us what item was your favorite. That's all you have to do to enter.
By the way, Herb named his shop after his two granddaughters! He can custom make anything for you if you need a particular color to compliment an outfit. And if you need a specific length, he can do that for you, too. All of his work is guaranteed. If you order something and you are not completely satisfied, he will refund your money. The prices listed in his Etsy shop include shipping.
So, go ahead and visit his shop, but remember to come back and leave us a comment to be automatically entered in the giveaway. We'll choose a winner at 5 p.m. EST Friday, February 22.
This giveaway is now closed and the lucky winner was Sandy M.