This is our 100th post and in celebration, we're having a giveaway! Everybody loves a giveaway! If you're a regular reader of our blog, then you know that the Cottage at the Crossroads is located in South Carolina. Leo and I are both proud, native South Carolinians. I was raised in the upstate, and Leo grew up in the cottage at the Crossroads. So here's what we're going to give away to one lucky reader! A package of South Carolina goodies, starting with this.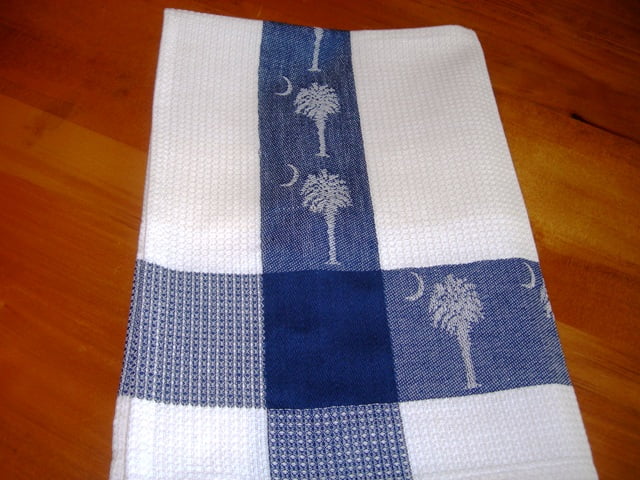 A cute little kitchen towel with our state colors and the symbols that are on our state flag; the palmetto tree and a crescent moon.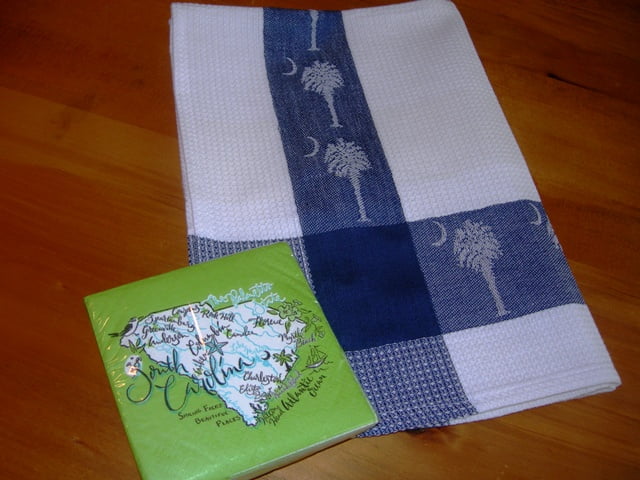 Along with the towel, we're including these cocktail napkins which you will need when you pour your favorite beverage into this.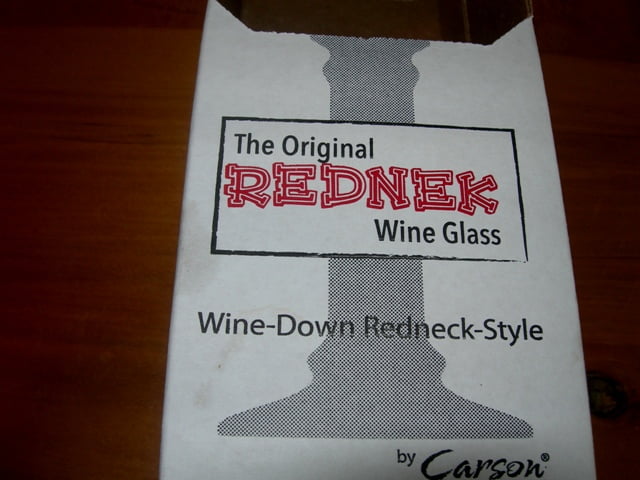 You don't have to be a redneck to like this glass.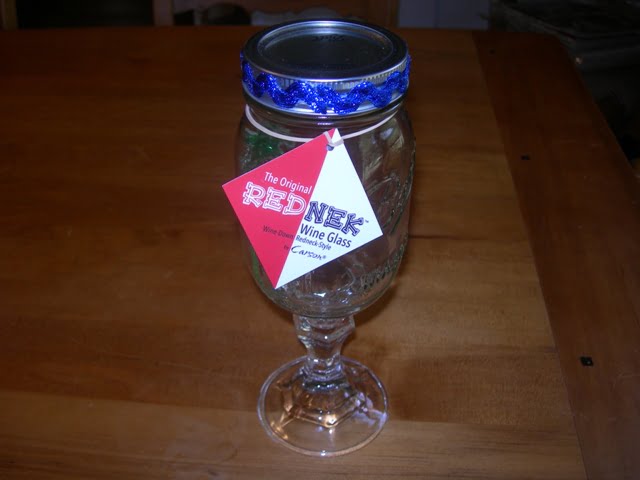 There's a lid on it to save your drink and even keep you from spilling it. Heck! It even keeps the bugs out!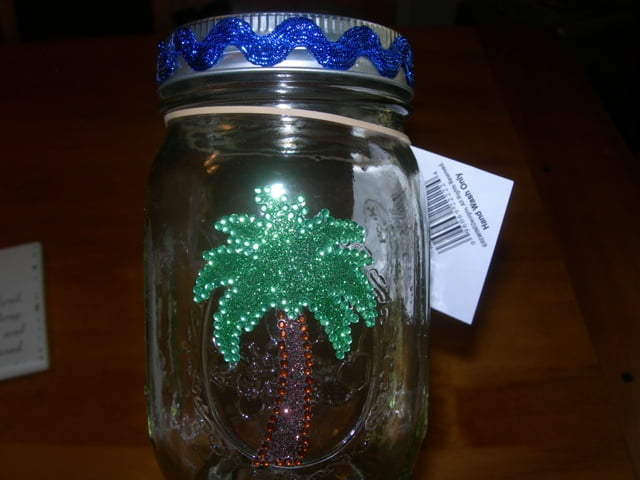 It has a little South Carolina bling on it. Perfect for our state beverage-sweet tea!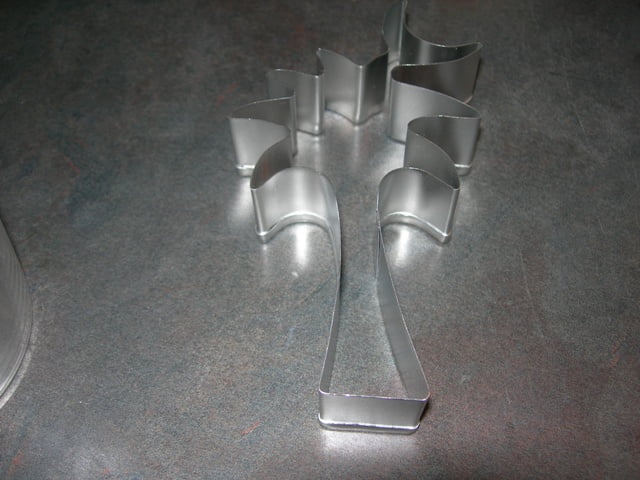 You can even make yourself some cookies with this palmetto shaped cookie cutter.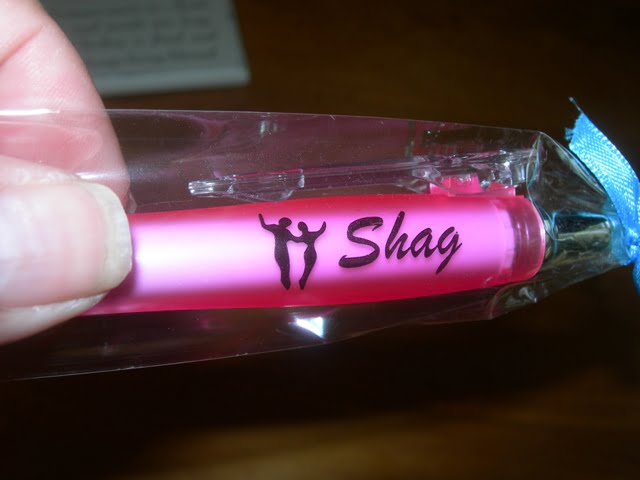 Our state dance is called the Shag. If you're from England, the word shag has a totally different meaning. Warning: participating in this dance may lead to the other meaning of shag. Click here to see a sample of some good shagging.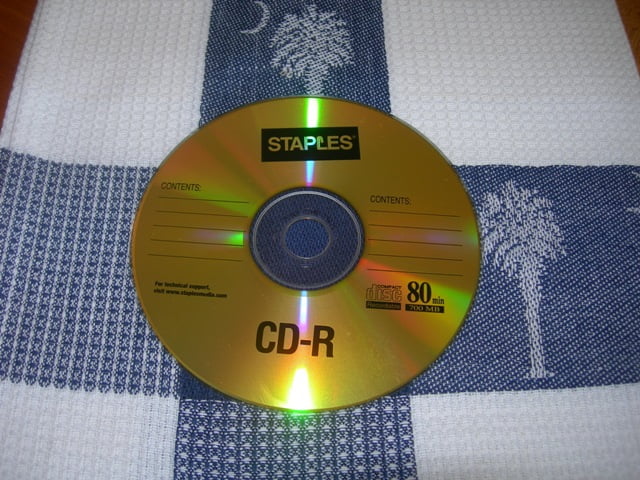 Leo and I are both shaggers, and Leo is an honorary member of the Shag DJ Hall of Fame. He has an awesome collection of beach and shag music, and we're going to give you some of our favorite shag tunes.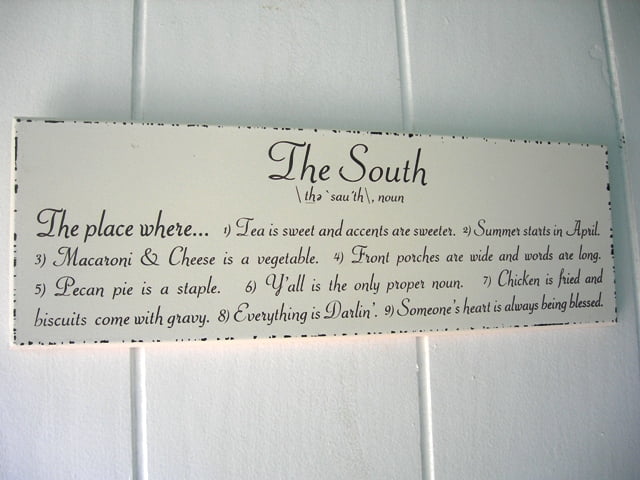 Our giveaway package will give you a taste of the South. We'll even include this sign that says it all.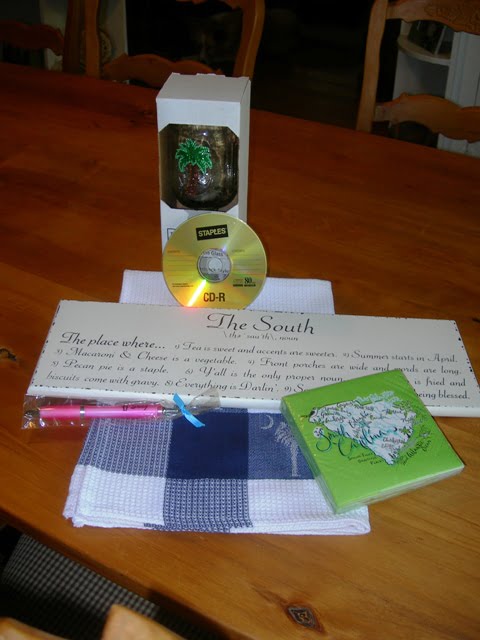 It's simple to enter the giveaway, and anyone can enter.  Here's what you need to do.
Leave a comment on this post.
Become a follower or a subscriber to our blog or leave a separate comment telling us that you're already a subscriber or follower.
If you have a blog, post about our giveaway or place our button on your sidebar.
Each item above is a separate entry into the giveaway. So if you do all three, you've tripled your chances of winning! The drawing will be held Friday, October 28.
We want to thank you for reading our blog, and we invite you to visit our state of smiling faces and beautiful places.
Update: If you can't wait to win that awesome sign about the South, here is a link where you can purchase it. http://www.theblushingapple.com/
Be sure and tell them that Leo and Jane sent you.
(This giveaway is now closed.)
I'm joining: