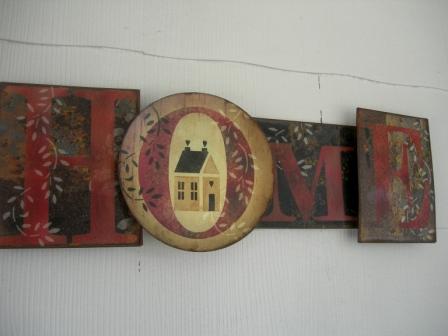 A few days ago, we put a new sign on our front porch. I picked up this sign at Hobby Lobby several weeks ago when all the summer items were on sale. The sign had all the perfect colors for our porch as well as expressing how we feel about the cottage at the Crossroads.
In this previous post, I talked about how we were refreshing the front porch. We added curtains, new pillows, and painted an old table and the front door to the house in June.
I bought this sign to fill an empty wall on the porch. Here it is beside our curtains.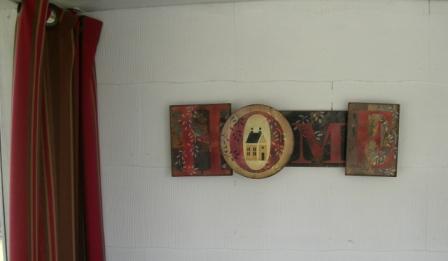 See what I mean by the colors? They are perfect.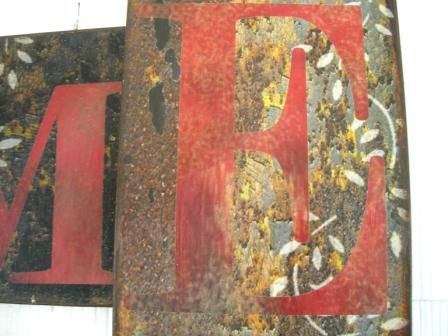 When I bought the sign, I thought the letters had been painted on the metal sign. Before we hung the sign, we just propped it on a table on the porch.  Within a few days of extreme heat and humidity, the letters started peeling off the metal. I realized the letters had just been pasted on the metal, so I pulled out my Mod Podge and fixed them.  The sign was good to go.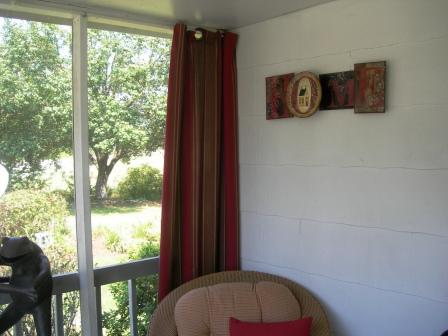 We hung the sign a little high because I want to put a wire basket on the wall to hold a plant similar to the one here on the right side.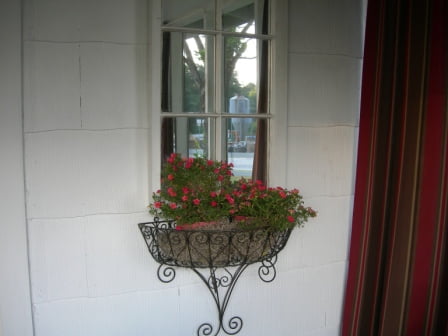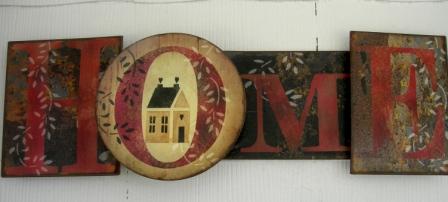 The cottage at the Crossroads has been home to the Windhams for 3 generations.
I'm joining these great parties: