A few weeks ago, I won an awesome giveaway from Deborah at Confessions of a Craigslist Junkie. The giveaway was a $50 gift card to the HomeGoods store.  I was so excited because I love HomeGoods, but the closest store is 1 1/2 hours from the Crossroads.
So yesterday Leo and I, along with his brother Jim and his wife Jean, rode to Myrtle Beach just to go to the HomeGoods store.  And this is what I bought with the gift card.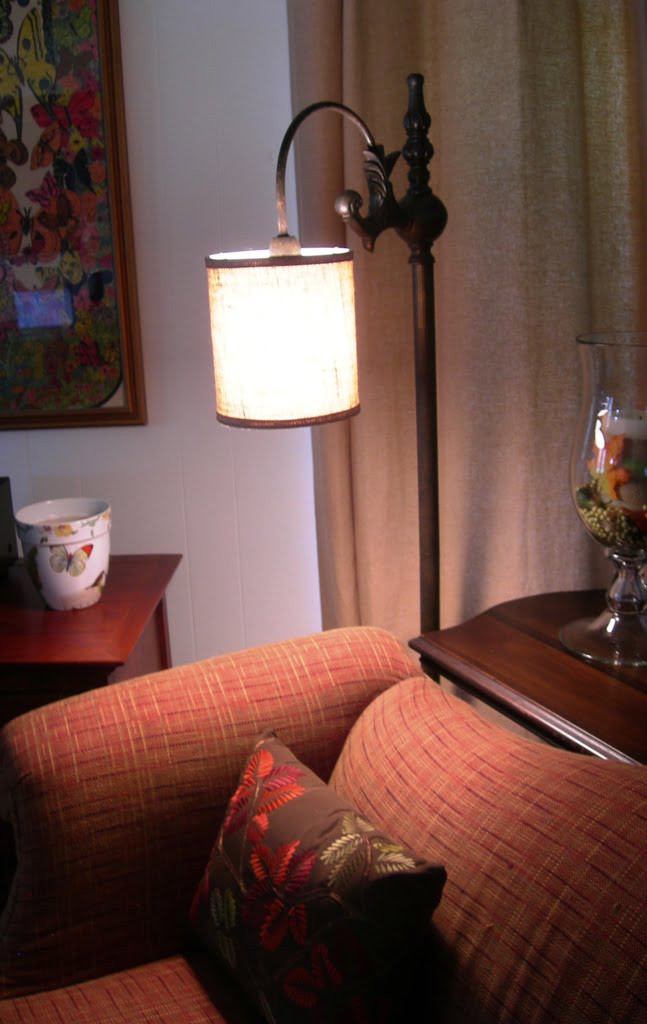 I got this beautiful floor lamp with the cutest burlap shade! Now, I did have to pay a little extra for the lamp, but it was just what I needed for this part of the room.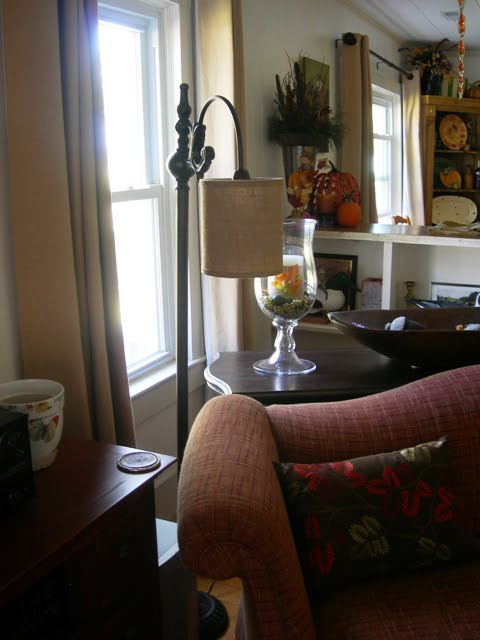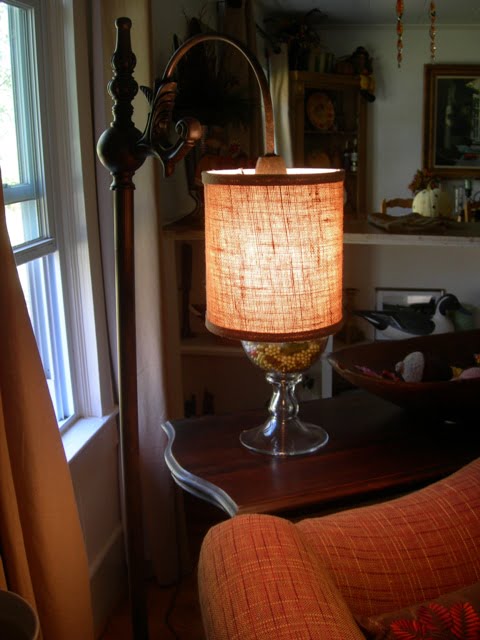 The lamp cozies up this little corner that needed a little additional lighting at night.
So thank you, Deborah, for your generous giveaway. And if you have never visited her blog, please pay her a visit and tell her that I sent you. She also has some awesome vintage items in her Etsy shop called Mr. P's Emporium.
I'm joining: