In a post Leo wrote in January called "Another Place to Put My Junk," he told about having our neighbor's storage building moved onto our property. The building is going to be used as a shop for Leo. But if you know me, then you know I've got to pretty up the place. And I've gotten my inspiration from this magazine.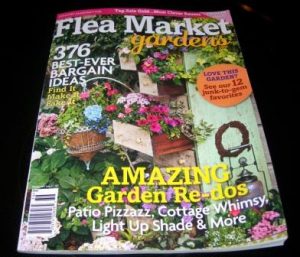 I picked up this magazine a few weeks ago. I found it in our local Walgreen's store, but I've seen it elsewhere since then. It was a little pricey-$9.95-but if you love flowers, and if you love flea marketing, then you must get this magazine. It's published by the company that publishes Country Almanac, and this is the premier issue.
Well, after we got the storage building moved, we hired a local contractor, Mike Stephens, who owns the Lamar Hardware store, to do some work on the building. Since we placed it beside the apartment that we built for my mother, we wanted the buildings to match. So Mike and his crew tore off the front of the building to put a door on the front.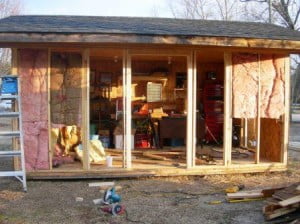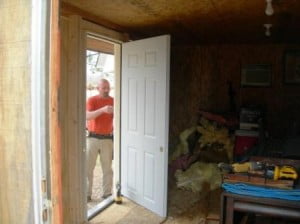 Here's the new front door and Mike, our contractor. Mike built our garden fence last year.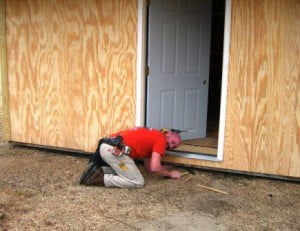 Hi, Mike! (He's getting down in this photo!)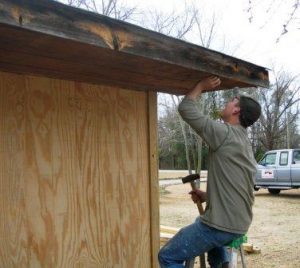 Here's one of his crew getting ready to put some posts on the corners.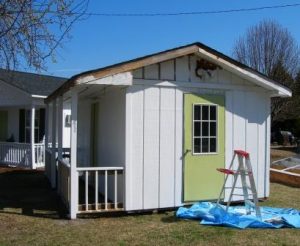 You can see here how the front of this building matches up with the other one. In this photo, you can also see that we have been painting this week. You are looking at 5 coats of white paint, people! Guess we should have used a primer.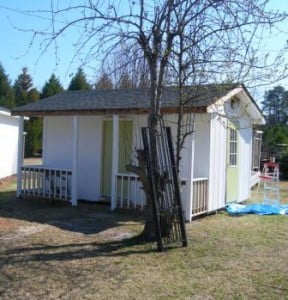 Those black things leaning against the tree are trellises that we are going to put on the side of the building. Now back to the inspiration from the magazine. This is what I hope will happen on those trellises.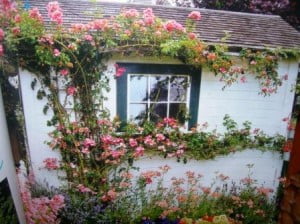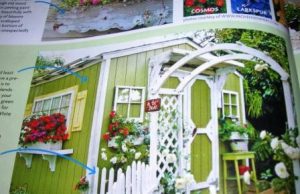 Since the building does not have windows on the front, I got the idea from this picture to place old window frames, shutters, and window boxes on the building.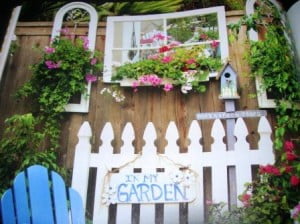 Another inspirational photo from the magazine about the same idea.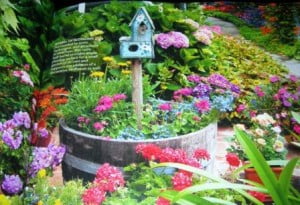 You can't see in the above photos that there is a stump in front of the building, but there is going to be a barrel on top of that stump in the very near future! We'll keep you updated on the progress of Leo's shop.
Thanks for stopping by the Crossroads today. We read and appreciate each and every comment so be sure to let us know you were here by clicking on comments below.
Till next time,
Jane