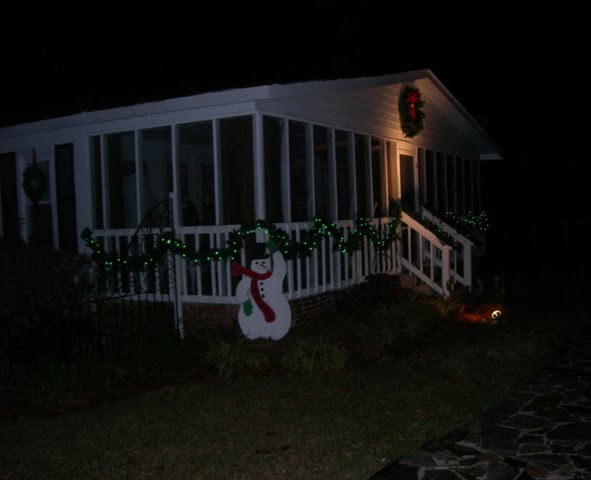 It's beginning to look a lot like Christmas in and around the cottage at the Crossroads. We hung our wreaths and outdoor lights the week of Thanksgiving. This will be our 3rd Christmas in the cottage.
The first year we were here, we wrapped the garland on the front porch in green lights that we already had and hung a large wreath over the screen door. The bow on the wreath is a traditional red color and matches bows that we placed along the white fence that surrounds our house.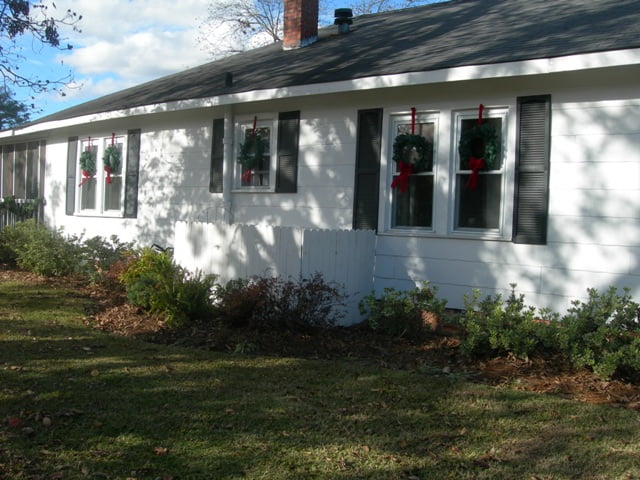 Last year we added the wreaths that we hung in front of the windows all around the house.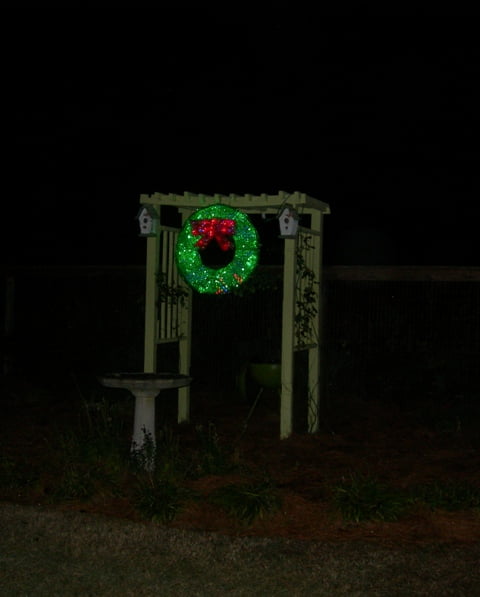 This year we added the green lighted wreath which hangs in the arbor in front of our garden. This wreath is visible to everyone who passes by the cottage. Now you know why we wanted a green one-it matches the green lights on the garland!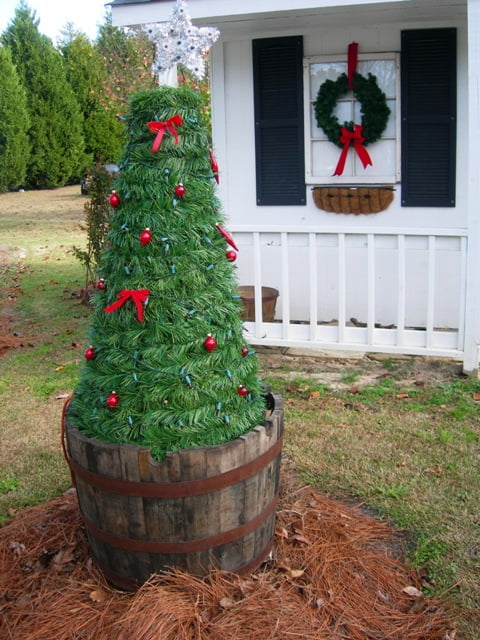 This year we've also added this outdoor tree that sits in our barrel that usually contains flowers. We found this tree last week at the auction that we attend on Mondays. It's actually made of wood, so it is very heavy. It came already wrapped in garland and red lights, and we got it for a steal.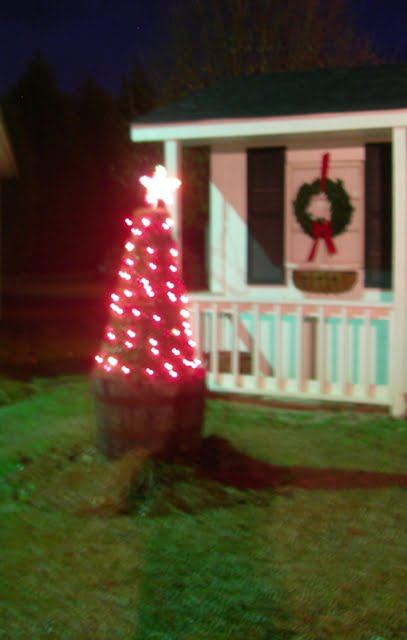 It looks like this at night.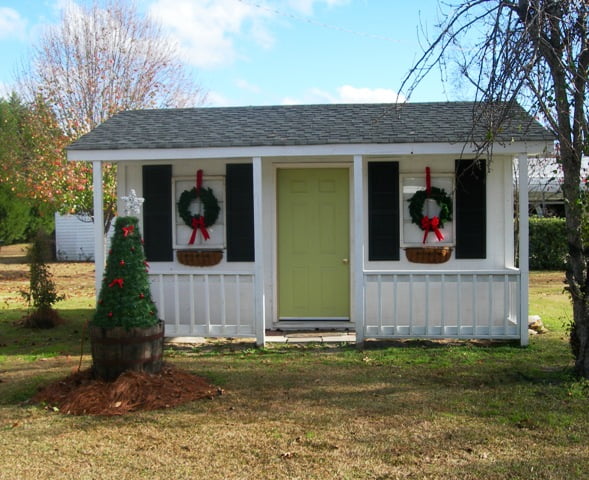 The outdoor tree sits in front of this little building. Looks pretty good for a workshop, doesn't it?  Last winter, we moved this building from our neighbor's yard to ours. You can read about it here and here.  Recently we found some old windows and some shutters to put on it. We only paid $5 for each window and $8 for each pair of shutters.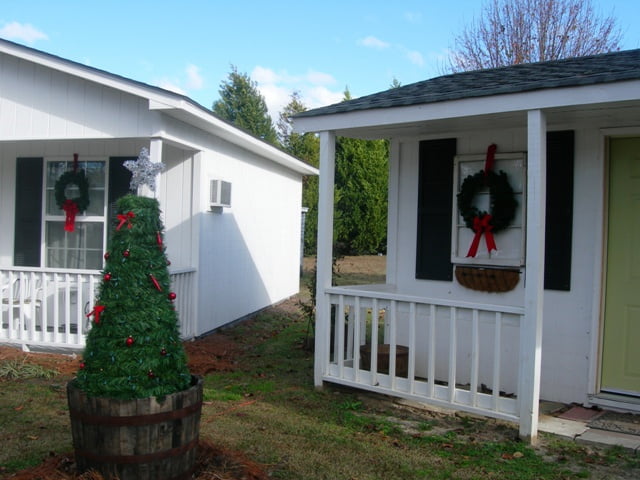 New wreaths on the workshop match the ones on my mom's apartment and complete our outdoor decorations.
Let the season begin.
I'm joining: