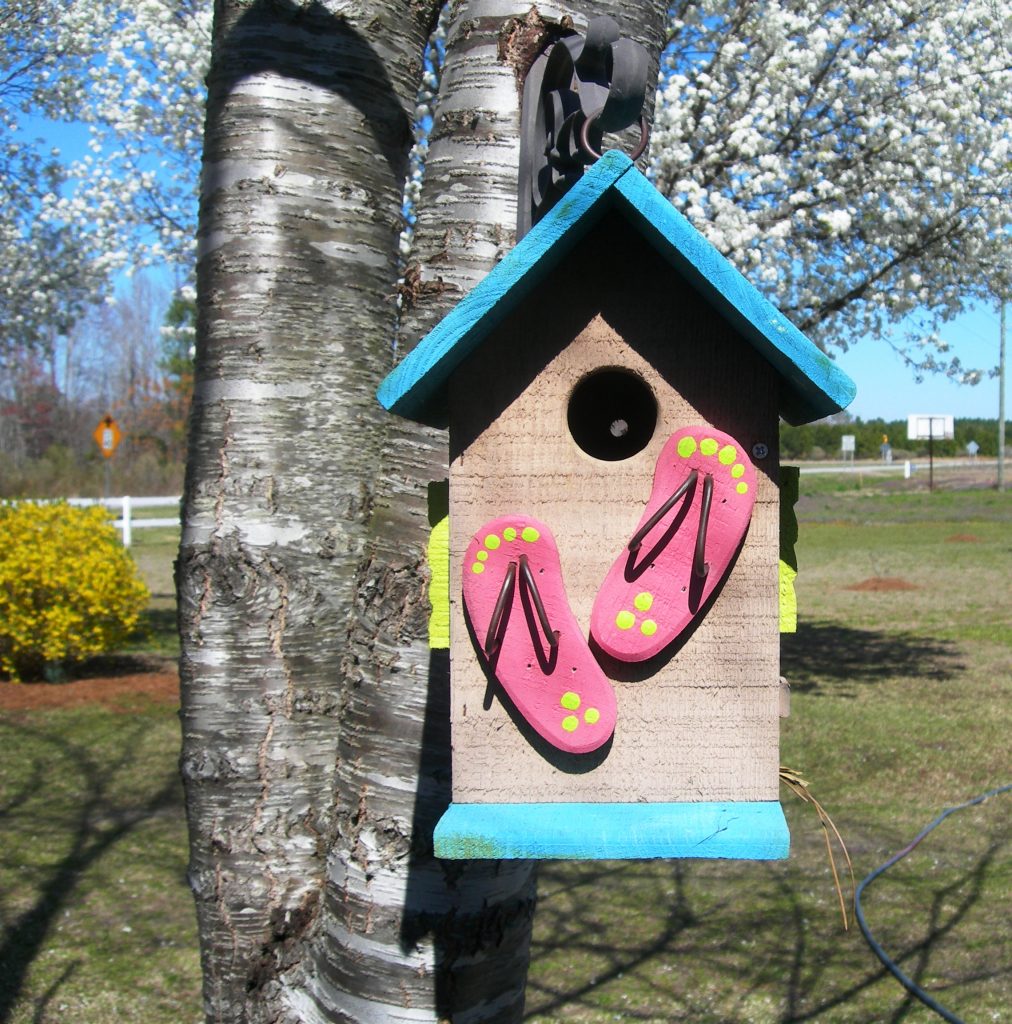 It's official-spring has arrived at the Crossroads. The industrious birds are preparing their homes for anticipated babies . Look closely on the right. You can see some of their materials peeking out from the side of the birdhouse.  Let's take a walk around the yard to see some other signs of spring.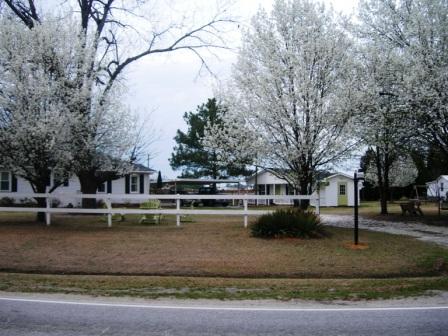 The Bradford pear trees surrounding the house are beautiful in bloom.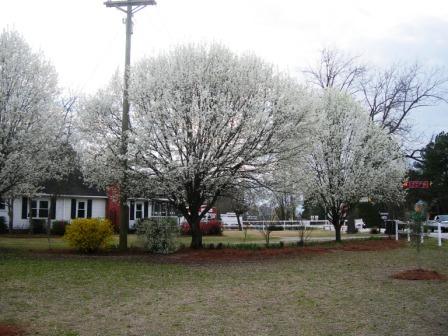 Here are more of them on the other side of the house. We are surrounded by clouds of white at this time of year.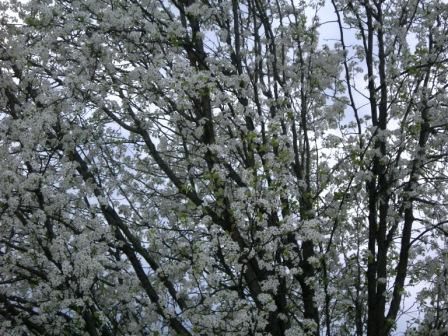 Beautiful is the only way to describe them.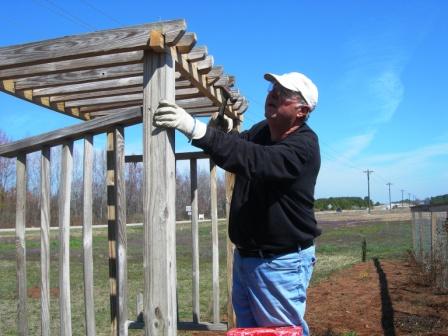 Our project this week has been moving and painting this arbor. It used to sit in our neighbor's yard, but last week she said that she wanted to move it. She wanted to know if we wanted it and, of course, we said yes. So Leo dismantled it and moved it from her yard into our flower bed. Here he is trying to put it all back together.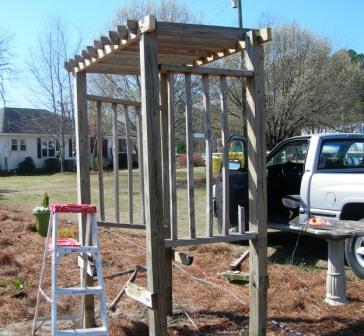 Almost back together. It got a little damaged in the move.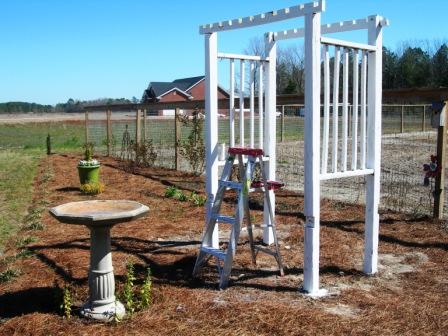 Yesterday Leo primed the arbor.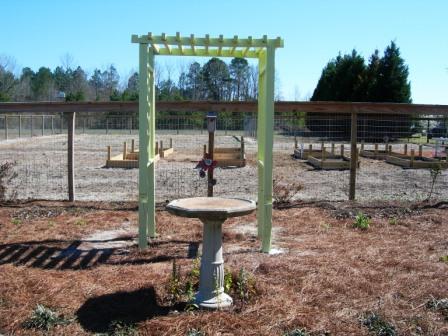 Today Leo and I painted the arbor green. The actual color is Bella Mint by Valspar.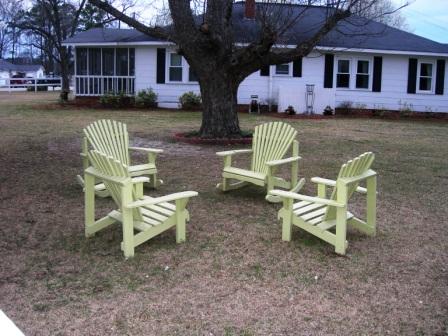 It's the same color we painted our chairs.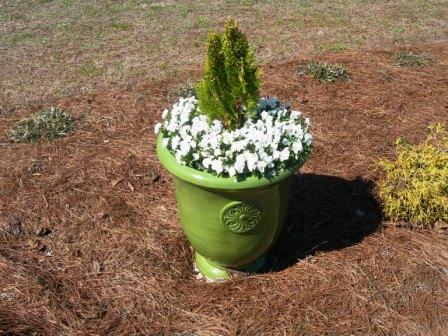 These pansies are putting on a show in the planters.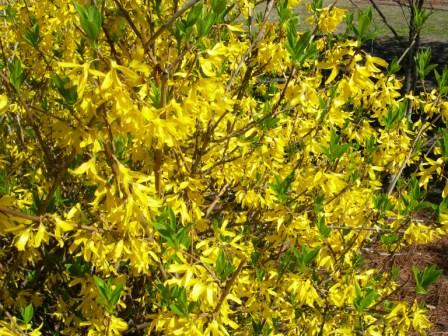 But here is the real show stopper in the yard-forsythia! This gorgeous color is the color of sunshine.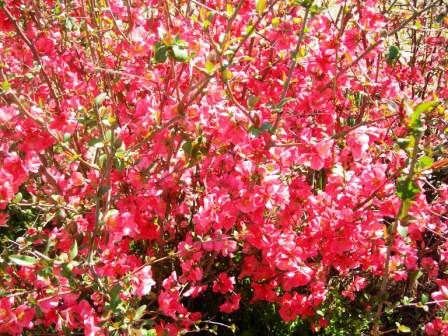 The flowering quince are just outdoing themselves! For most of the year, they are just a mass of tangled, thorny branches. We almost pulled them out of the beds the first year we were here.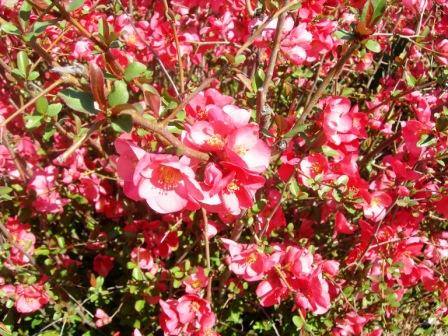 But they redeem themselves in the springtime by becoming beauties.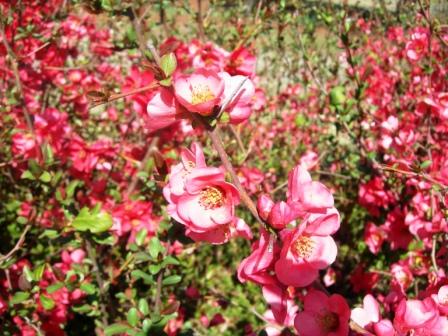 A closeup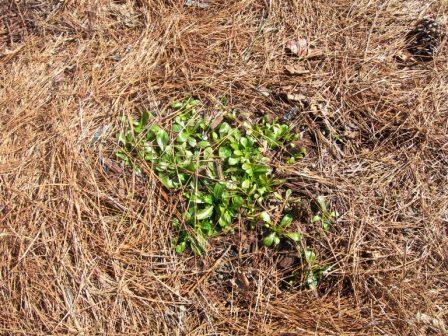 I am happy to see some perennials that I planted last year are coming back.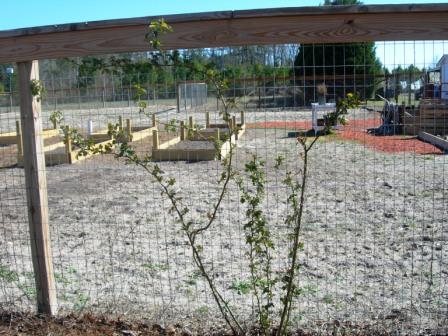 Rose bushes are showing new growth. They'll be beautiful in May.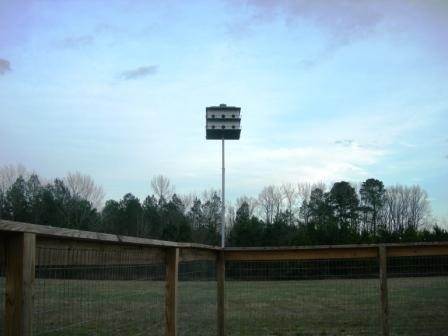 The purple martins will be here soon.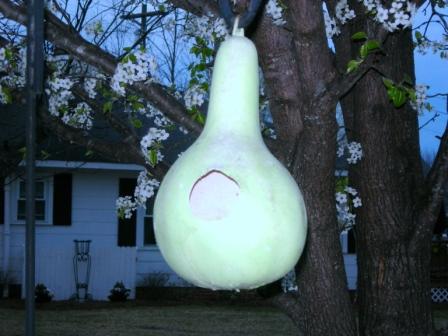 A gourd awaits a new bird family.
Thanks for going on a walk around the yard with me. Tell me your favorite signs of spring by clicking on the word comments below.
Till next time, Jane