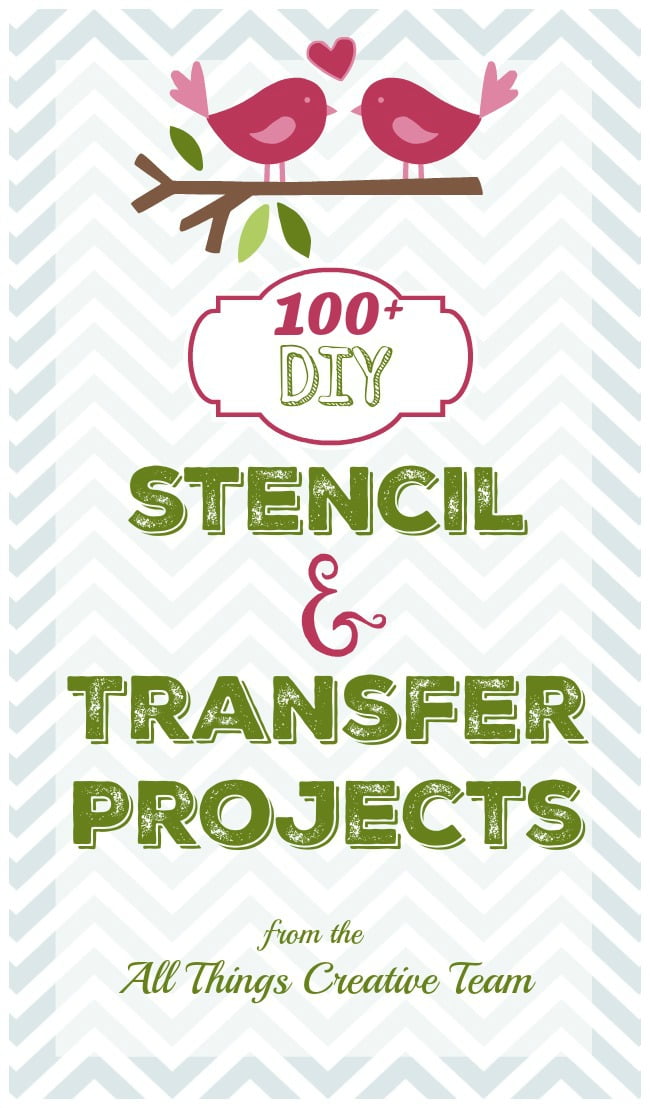 The All Things Creative Team and I are back with a large collection of stencil projects for you this month! We have a little something for everyone including some small, quick projects to more extensive ones.
You probably don't know this about me but I've been stenciling things since the early 1980s! I've always been a DIY decorator. I can't tell you how many times I've painted, wallpapered, or stenciled rooms in the homes that I've lived in. Well, back in the early 80s, stenciling was a very popular craft. I can remember stenciling tea towels, game boards, and even walls. I still have the stencil brushes that I used way back then. And then again, when wallpaper was no longer fashionable, I stenciled some iron-work designs in one of our bathrooms around the year 2000. So here I am in 2016, still stenciling! (Glad I kept all those brushes!)
This post may contain Amazon or other affiliate links. As an Amazon associate, I earn from qualifying purchases. If you purchase anything through any affiliate link, I may earn a small commission at no extra charge to you. All opinions are my own.
So today I'm sharing some of those stencil projects along with my crazy talented friends on the All Things Creative Team.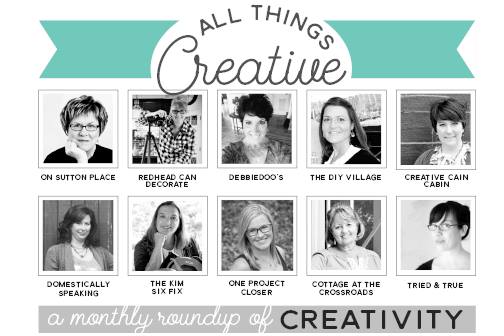 The members of our team include: Ann from On Sutton Place, Julie from Redhead Can Decorate, Debbie from Debbiedoo's, Jacque from The DIY Village, Dawn from Creative Cain Cabin, Maryann from Domestically Speaking, Kim from The Kim Six Fix, Jocie from One Project Closer, me, and Vanessa from Tried & True.
One of our team members, Debbie from Debbidoo's, is so good at stenciling that she has come out with her own line of (affiliate link) stencils on Amazon! Be sure to check them out!
Here's one of the first stencil projects I shared on our blog back in February 2012. I helped my sister-in-law Jean stencil a wall in one of her guest rooms. That was my first time using a large wall stencil but it turned out to be fairly easy to do.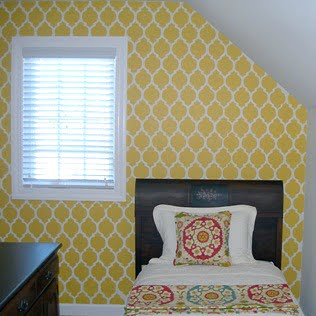 Last Christmas I made this cute gingerbread sign for the kitchen. I can't help myself! I love gingerbread boys!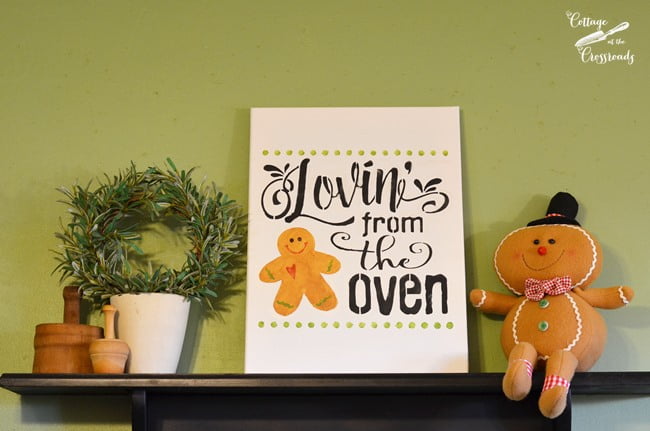 And just recently, I made this farmhouse style sign for the kitchen.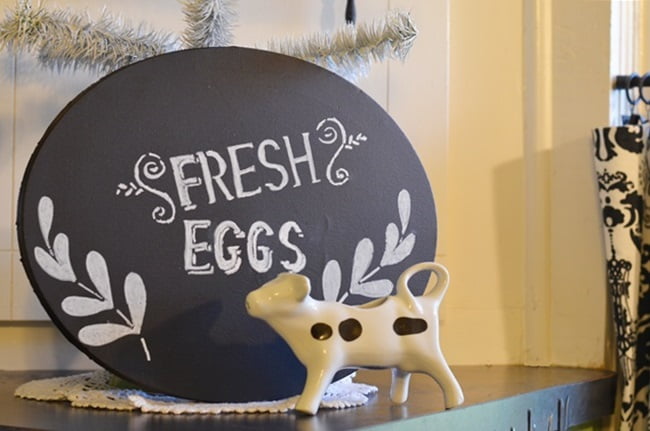 I can't wait to find some other stencil projects, can you? So let's get started!