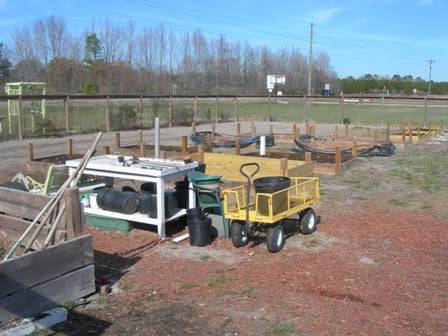 Planting time for us here in the South comes early. I planted our potatoes yesterday. Traditionally, we plant potatoes on Valentine's Day (we love those 'taters!)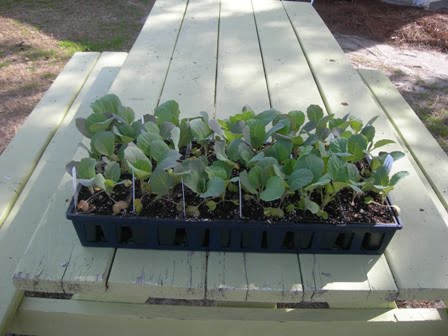 While I was at the local feed and seed store, I picked up these cabbage plants.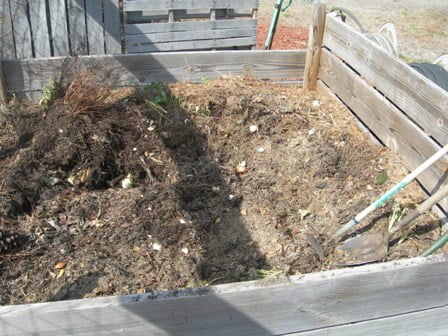 While I realize that grass clippings, leaves, and rotting vegetables don't appeal to most of you, I call it "black gold." Now is the time of the year when I can reap the rewards of our composting efforts. You can buy all the fertilizers that you want, but there is none better than your own compost. If you are interested in making your own, I'll be glad to do a post on how we do it.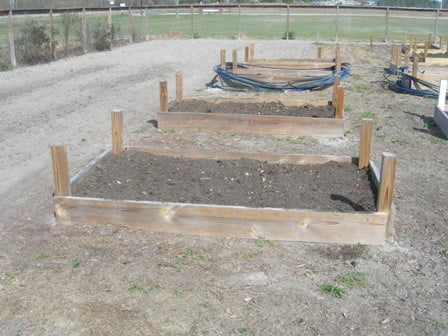 I shoveled and sifted and then mixed the compost with the soil already in the beds.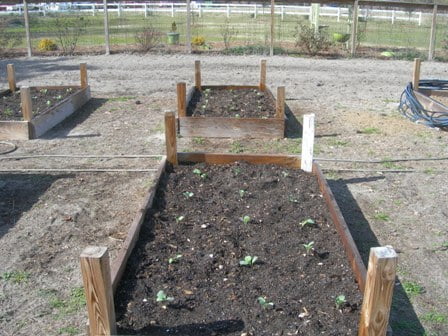 The soil was ready and then I planted the young, tender cabbage plants.  I put 15 plants in each bed. We should have fresh cabbage by the end of April or the first part of May.
Some of the other early things that we can plant now are onions, radishes, and carrots. Our sister-in-law has already planted those in her raised beds. We'll plant our early garden (English) peas next week.  We're in South Carolina in zone 8, and most of the other early spring vegetables will be planted around the first of April.
Right now I'm heading out the doorway to work on an improved watering system for the garden. One of our goals this year is to not only make the garden bountiful, but beautiful as well. Seeing the garden in the movie "It's Complicated" gave me plenty of inspiration.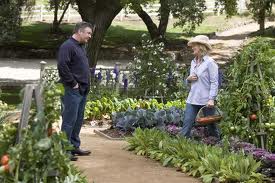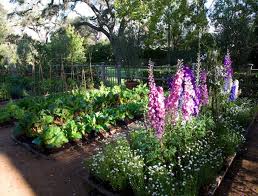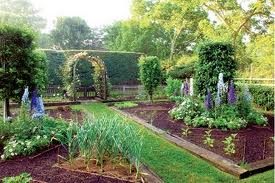 We'd like to put a grass pathway down the middle of our garden just like this.
Spring planting time is my favorite time of year!
I'm joining:
Shannon at Cozy Home Scenes
Kim at Savvy Southern Style
Live from Windham's Crossroads,