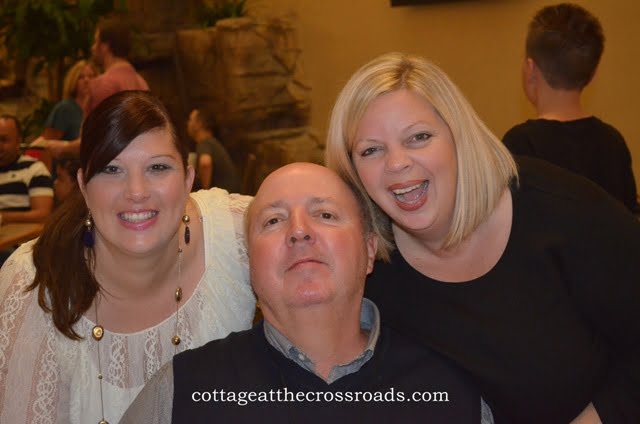 This past weekend, we had a great time at the Southern Bloggers Conference in Raleigh, NC. Here I am with two of the featured speakers. They are Heather from At the Picket Fence and Karianne from Thistlewood Farm. These two girls are both a ball of fire. I think they are truly rock stars in the world of blogging, and Jane and I got some great blogging tips.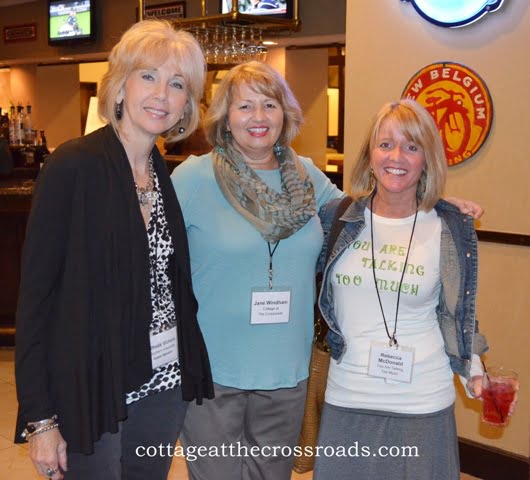 Here's Jane with Rebecca from You are Talking Too Much, a fellow blogger from South Carolina, and Rhoda from Southern Hospitality. Everybody knows and loves Rhoda, and if you don't, you should. She was the keynote speaker at the conference, and her story is a true inspiration.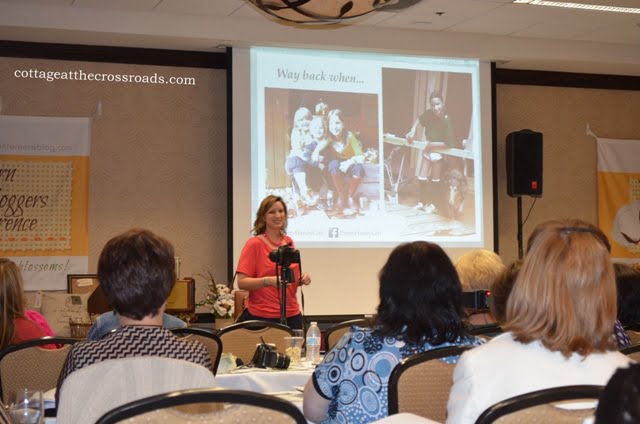 I was especially impressed with Brittany from Pretty Handy Girl. This girl can do anything!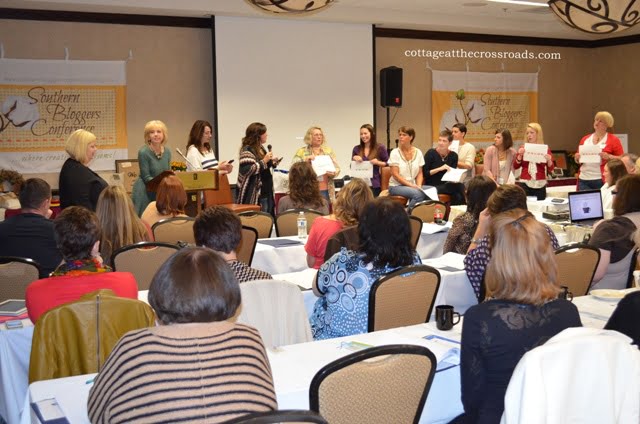 The "Fun with Hometalk" session" was just that. It was a lot of fun. Hometalk is an online community where people share and talk about everything related to homes and gardens, and they provided lunch on Saturday.  WHAT? You've never been to Hometalk? Look on our sidebar or click the link above to visit and join. Their ambassadors, Karianne, Rhoda, Kelly, and Vanessa represented them well at the conference.
Kelly from Eclectically Vintage nicknamed me "Rhett" since she's from New Jersey and I'm from South Carolina. I told her, "Frankly Kelly, I don't give a damn, but I do love your new header!"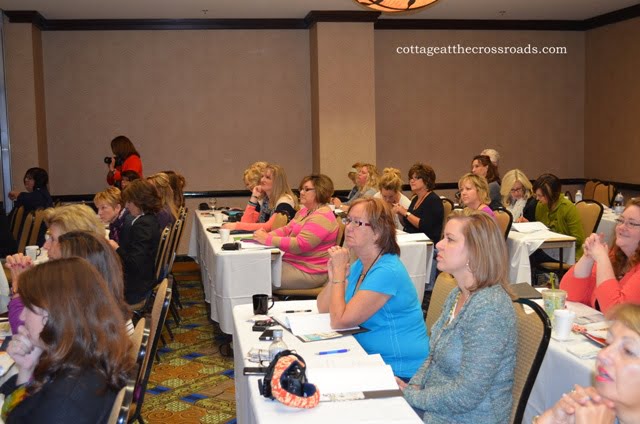 Annie Omar, founder of Maison Blanche Paint, had everyone's attention during her presentation of her new chalk paint products. Kristen from Sophia's Decor and Amy from Atta Girl Says showed us how to mix and use Miss Mustard Seed's milk paint.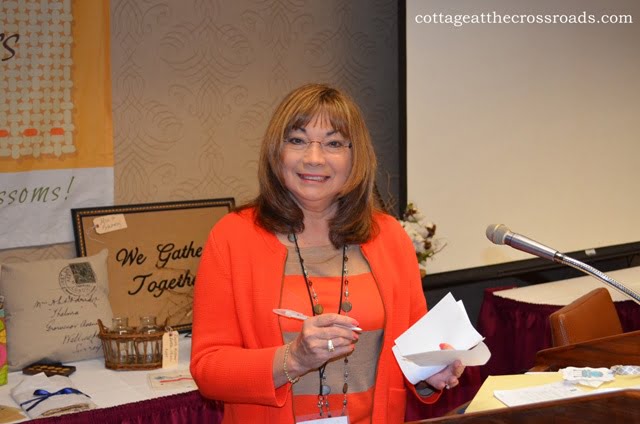 Here's a special shoutout to my new BFF Shirley from Housepitality Designs. She will forever be known to me as "Oreo." Congratulations to Shirley and the other organizers for a job well done.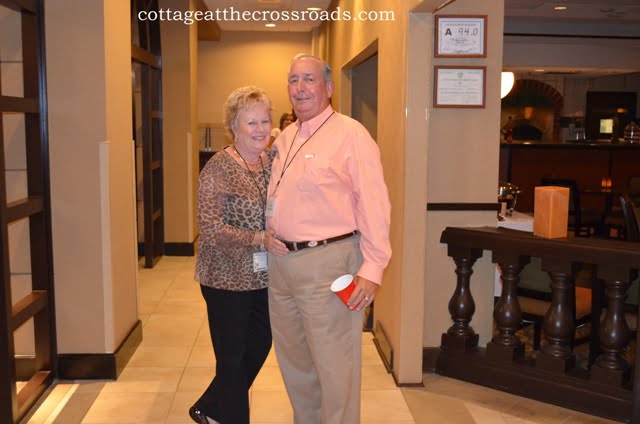 We invited my brother Jim and his wife Jean along. Jean is every blogger's dream since she spends hours everyday reading posts.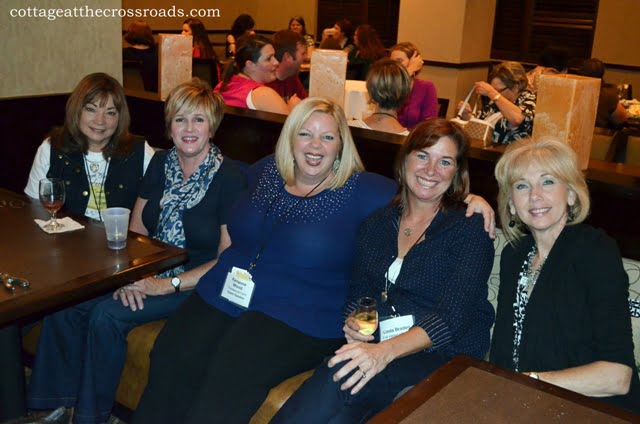 I used our new camera as an excuse to meet almost everyone at the Friday night Cocktail Party.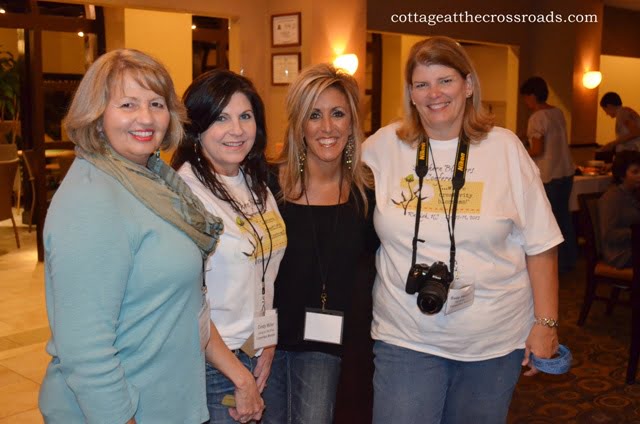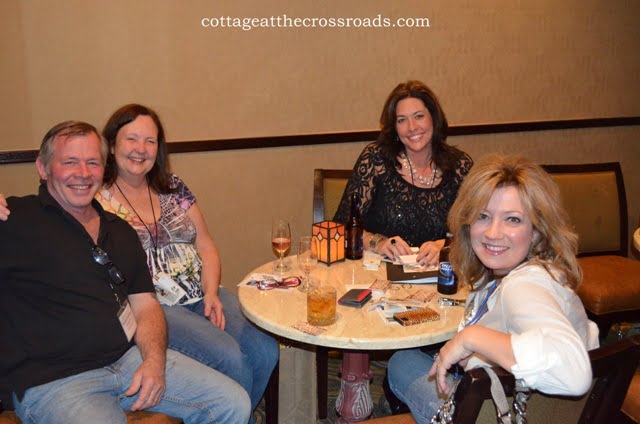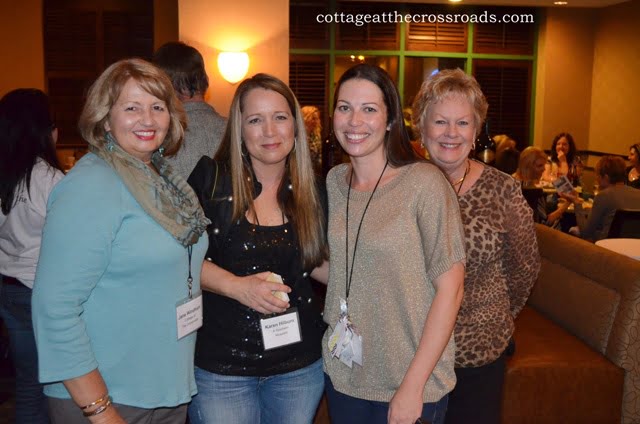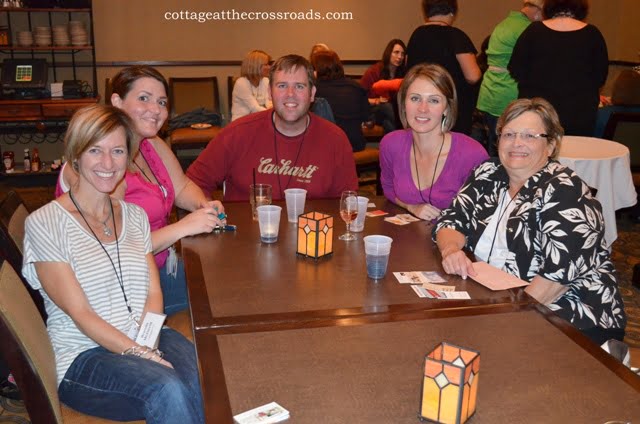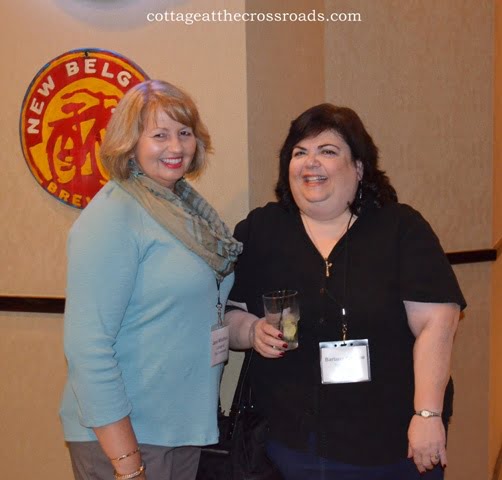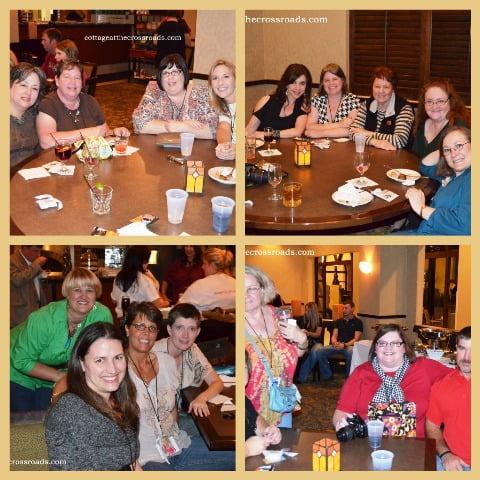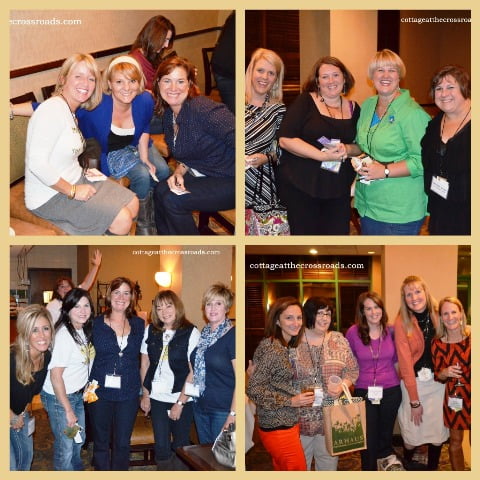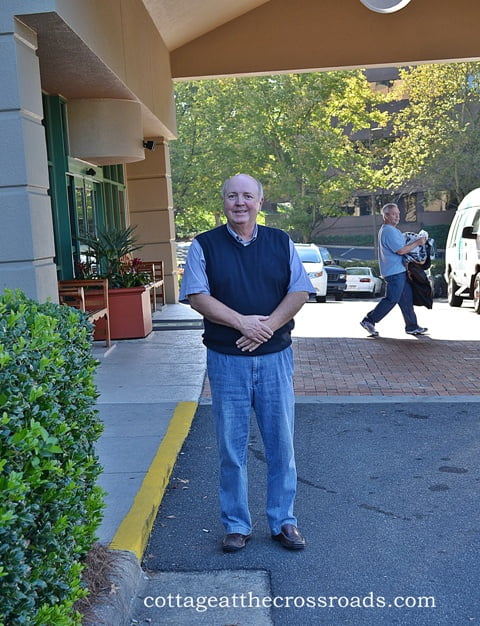 So we said goodbye to Raleigh but hello to a lot of new friends.
And Jane and I returned to the cottage at the Crossroads  "fired up!"