Leo and I are being featured today in Kris' Saturday Spotlight Feature: Life Behind the Blogger. If you have ever wanted to see some really old photos of the two of us like the one below, then hop on over to Junk Chic Cottage.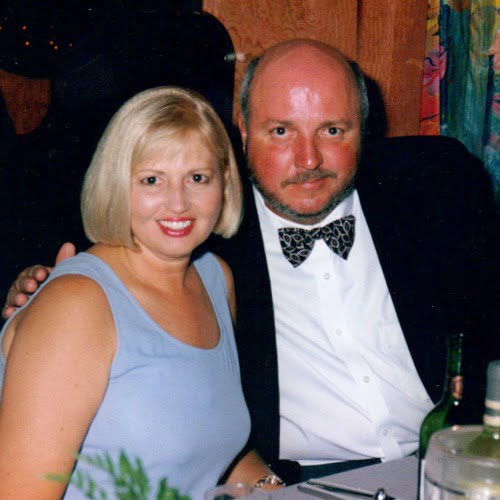 And while you are there, please take the time to take Kris' home tour. There you will see some of the prettiest cottage decor in all of blogland.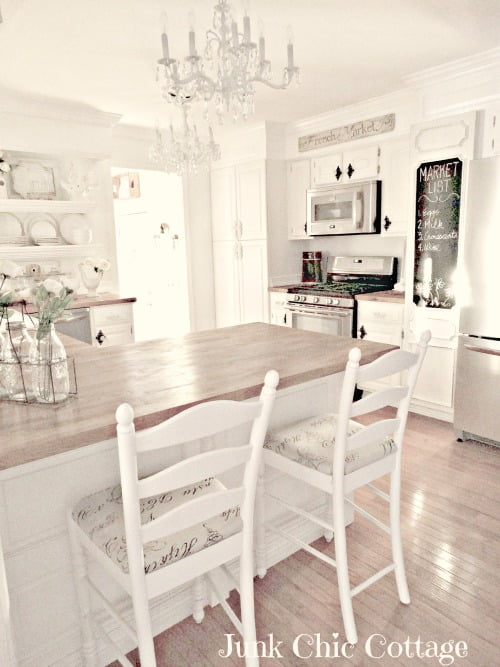 This is her beautiful cottage kitchen that she and her husband redid themselves.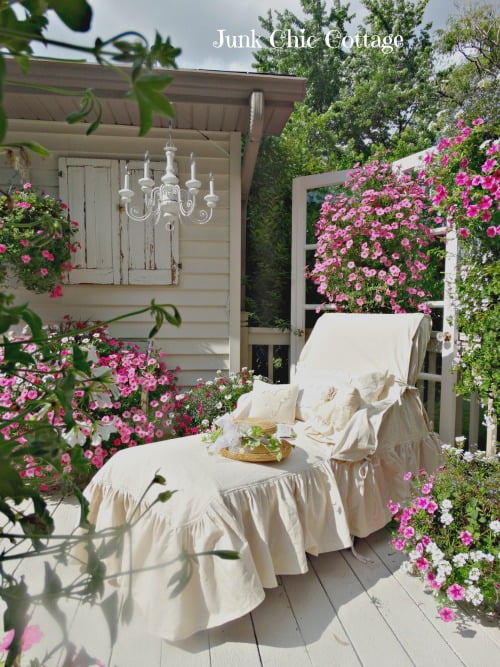 And look at this gorgeous, flower-filled deck complete with this lounge chair cover. Yep, I thought you'd like this, and you're gonna find so much more over at her blog.
In the meantime, Leo and I are working in the garden this weekend and we be back soon sharing some of the things that we've been working on this week.