I told Leo that I was joining a cloche party this week and the first thing he said was, "What's a Cloche?"
So I explained to him that cloche was a French word that simply means "bell." (Yep, those 5 years of French classes come in handy sometimes.) So a cloche can be a bell-shaped hat, a food covering, or in gardening, a bell-shaped glass used to protect plants from frost or to serve as a mini-greenhouse of sorts.
But in the blogging world, a cloche is a display case for objects!
My sister-in-law Jean, who reads and visits a lot of blogs, saw that Marty from the blog A Stroll thru Life was having a Summer Cloche Party.  She suggested that I  do a post and join in.
Trouble is…….I don't have a cloche! (Gasp!)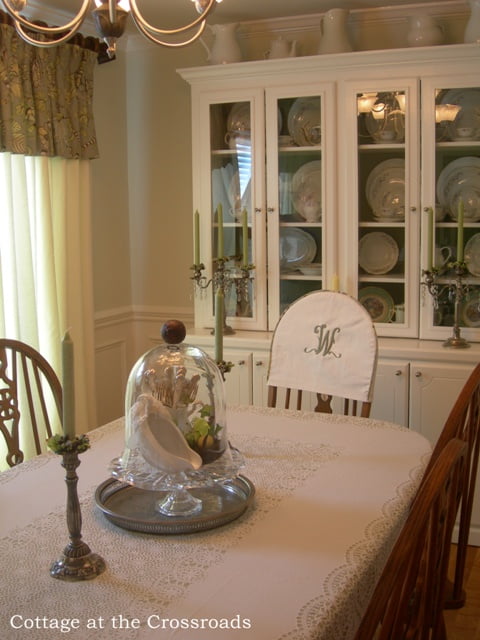 But Jean has one-a very large and pretty one!  Here it is on her dining room table.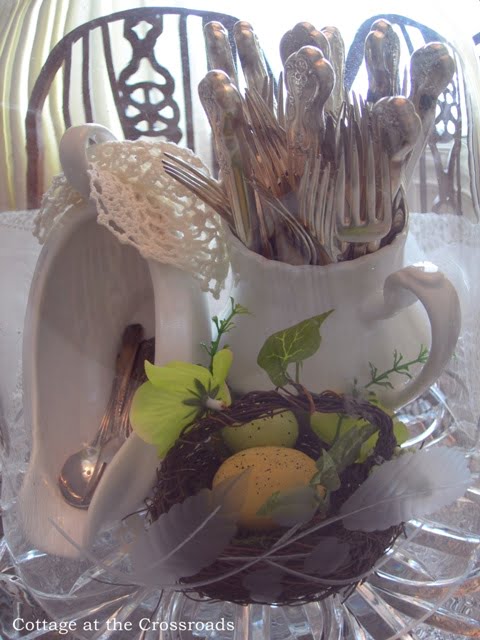 Jean gathered together some objects and created a little display under the cloche. Here you can see the etched leaves on the cloche.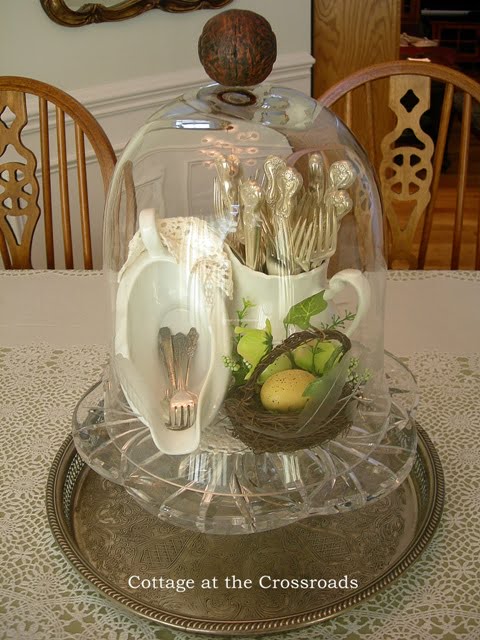 I've never seen a cloche quite like this one. It has a handsome wooden ball on the top.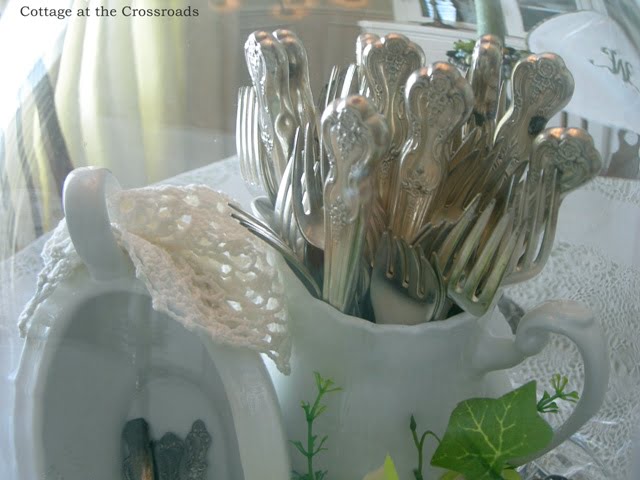 Jean put some silverware inside a white pitcher and a little gravy boat.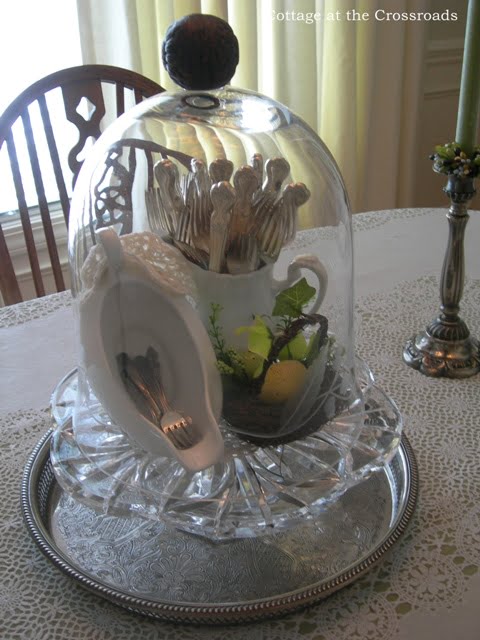 She added a little crocheted item and a bird's nest and placed it on a silver tray.
Looks so pretty with her silver candlesticks.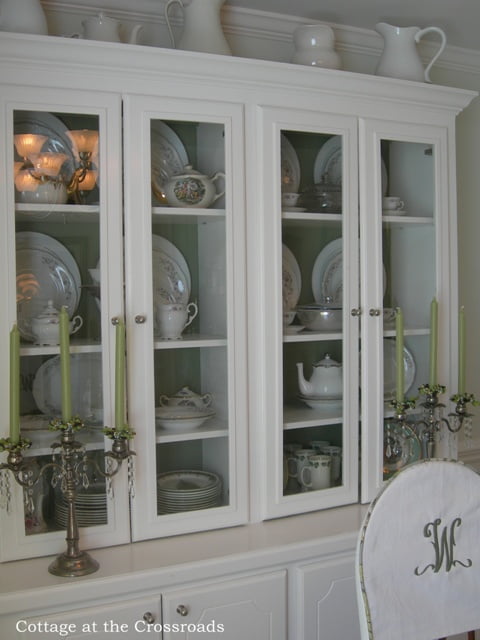 I thought I'd show you the rest of Jean's dining room. This is her built-in china cabinet.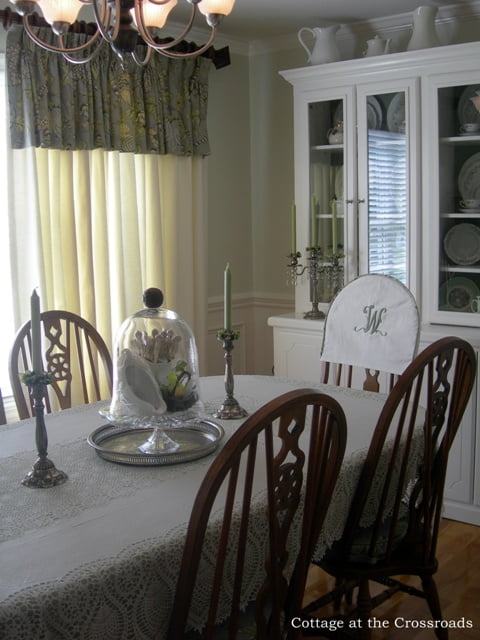 The walls in this room are painted a pale sage green.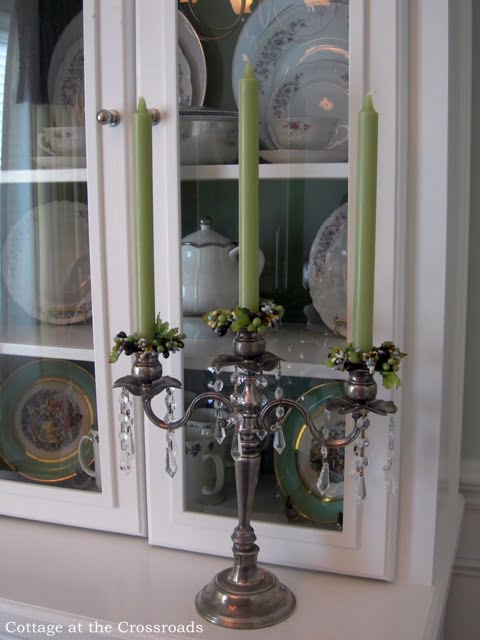 And the back of the china cabinet is painted a darker green.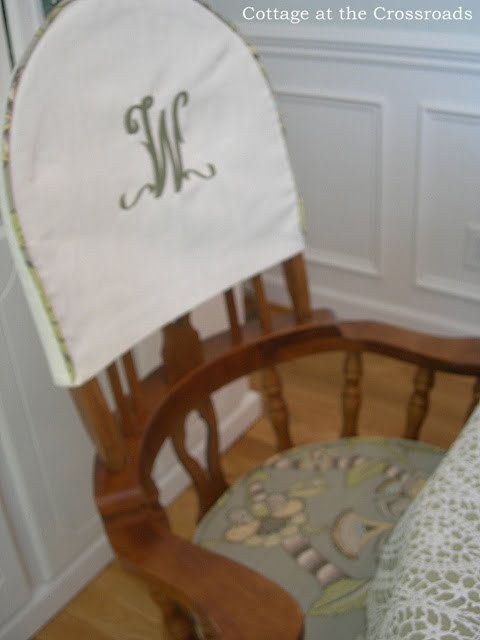 This is not a good photo, but I wanted to show you how the monogrammed chair covers matched the cushions in the chairs.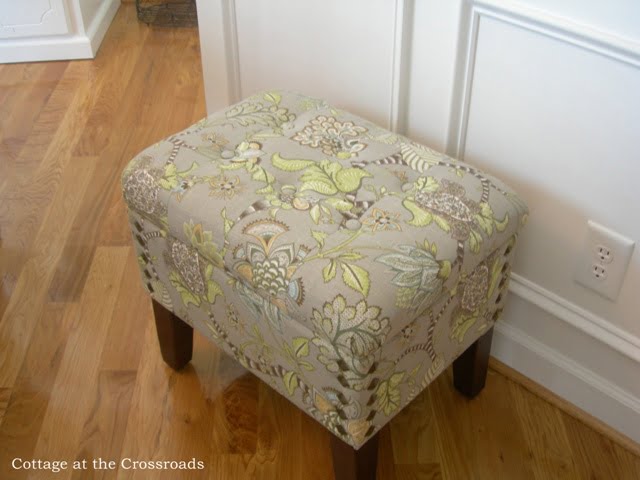 This cute stool matches the fabric on her drapes and the cushions.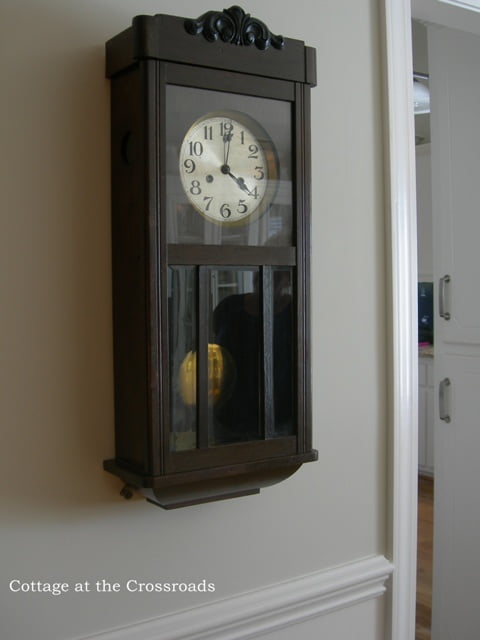 And this antique clock looks very handsome in the room.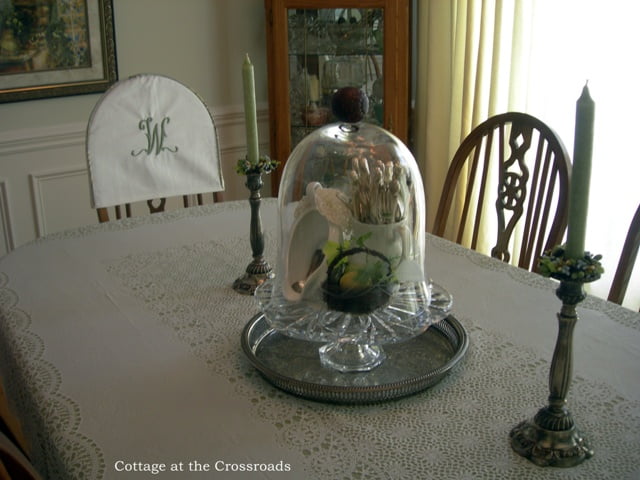 Jean's cloche looks very pretty on her summer table, so thanks to Jean, I'm able to join Marty's  Summer Cloche Party!