Did you know that you could watch your blog traffic in Real-Time?
Many of you may already know about this, but just in case you don't, then I'm writing this post for you.
Last fall, Google added this feature to Google Analytics. It allows you to see what's happening on your blog right now. I remember getting an email about the New Version of  Google Analytics, and I clicked to get it. I was mostly clueless about the information it contained (other than the total number of visitors) until my step-son told me about this.
So now I'm going to attempt to do the same for you by showing you a few screenshots.
Go to a Google Search page. In the right hand corner, you will see your name and your mug shot.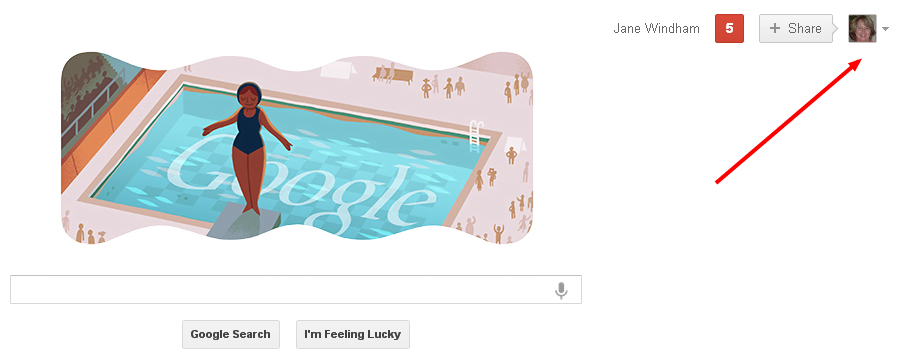 Click on the little arrow beside your picture.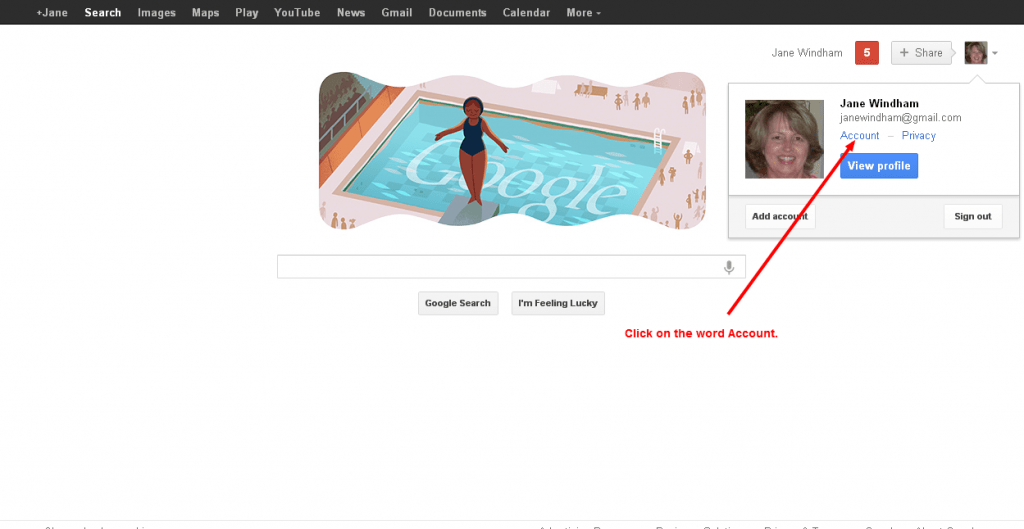 A box drops down. Look for the words Account-Privacy written in blue. Click on the word Account.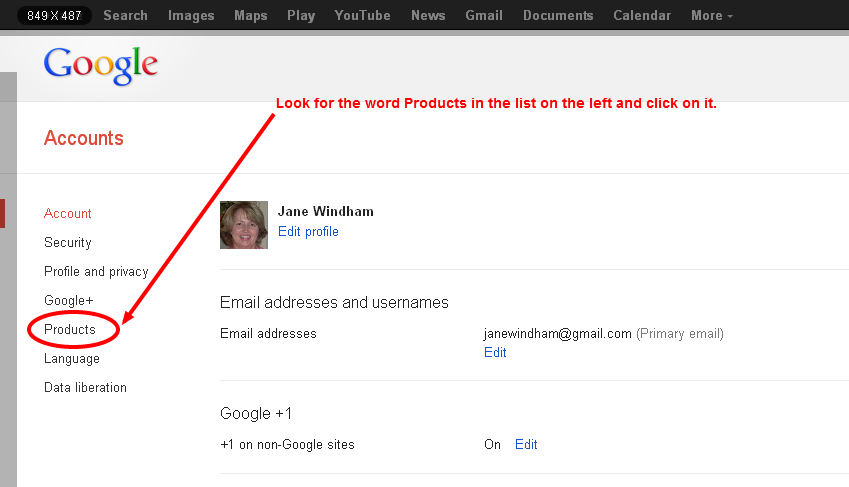 You will see a page called Accounts. Click on the word Products.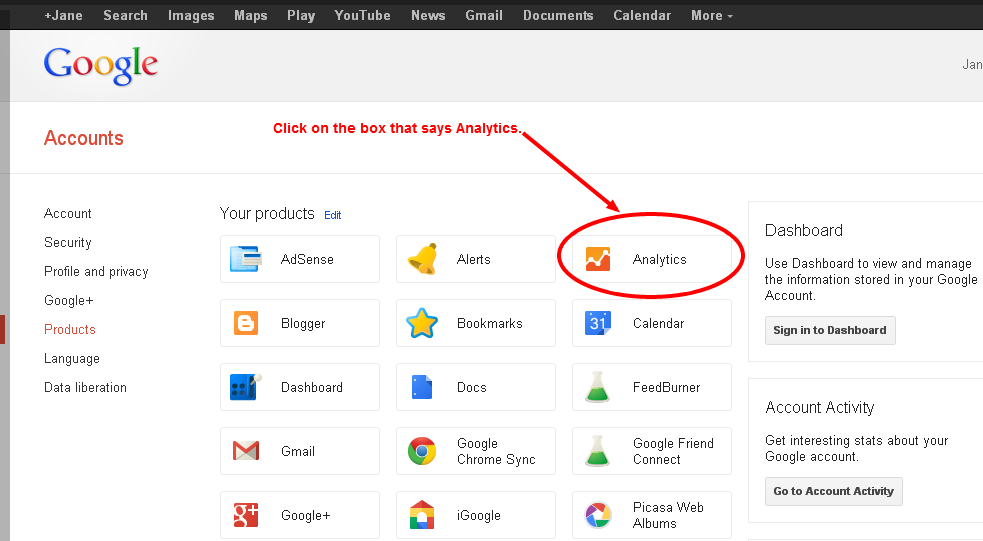 You will see a page of  Your Products,  things like Feedburner, etc. Look for the box that says Analytics and click on it.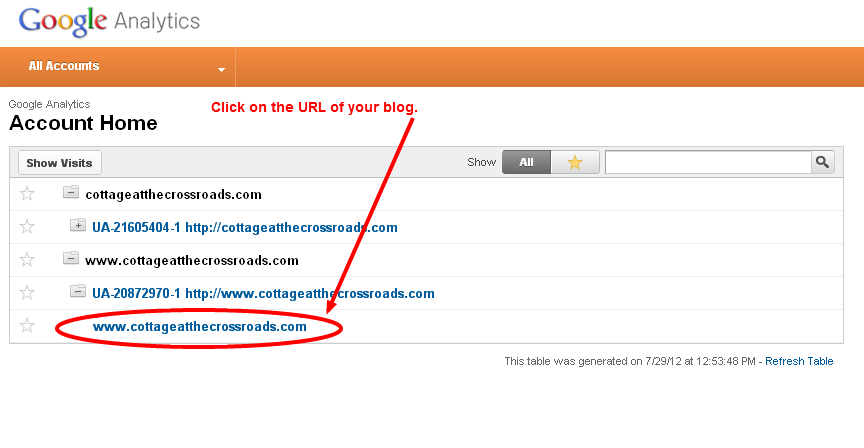 This is the Google Analytics Home Page. Find your blog URL and click on it.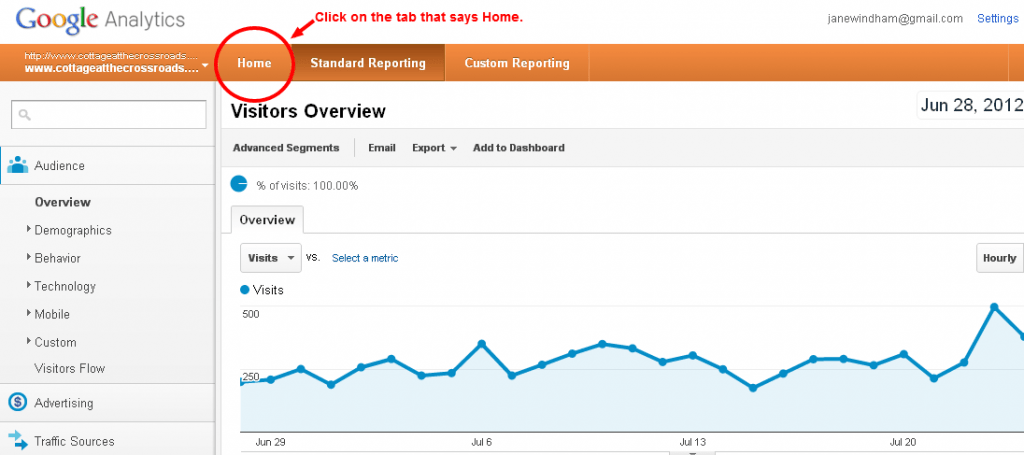 This page is called Standard Reporting-Visitors Overview. In the red bar, click on the word HOME.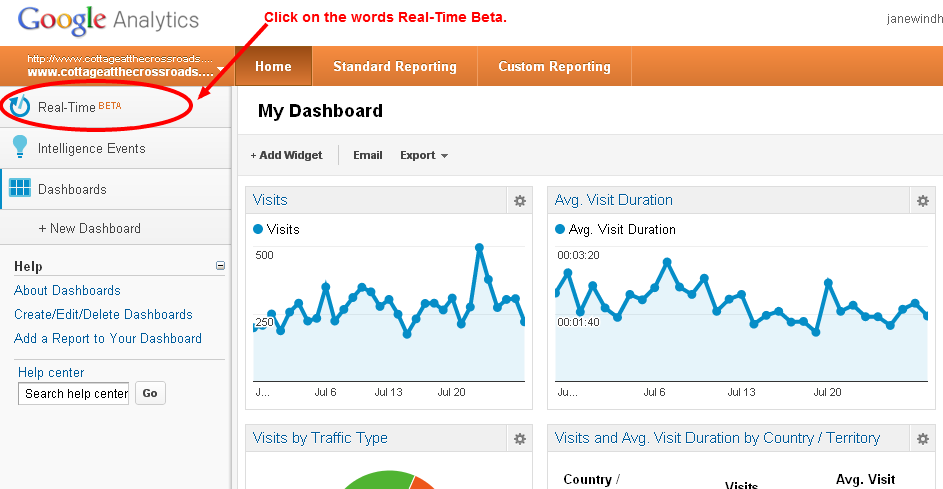 Now look on the left where it says Real-Time (Beta). Click on it.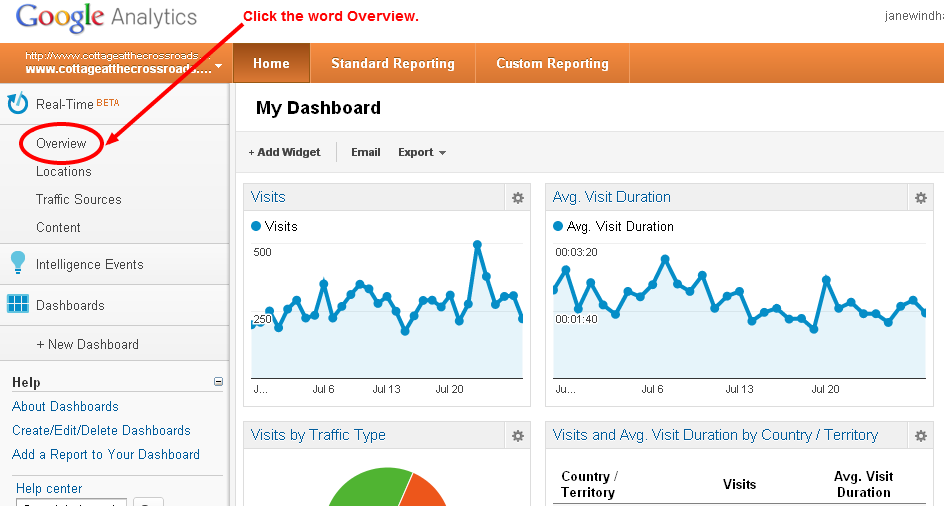 In the drop down menu, select the word Overview.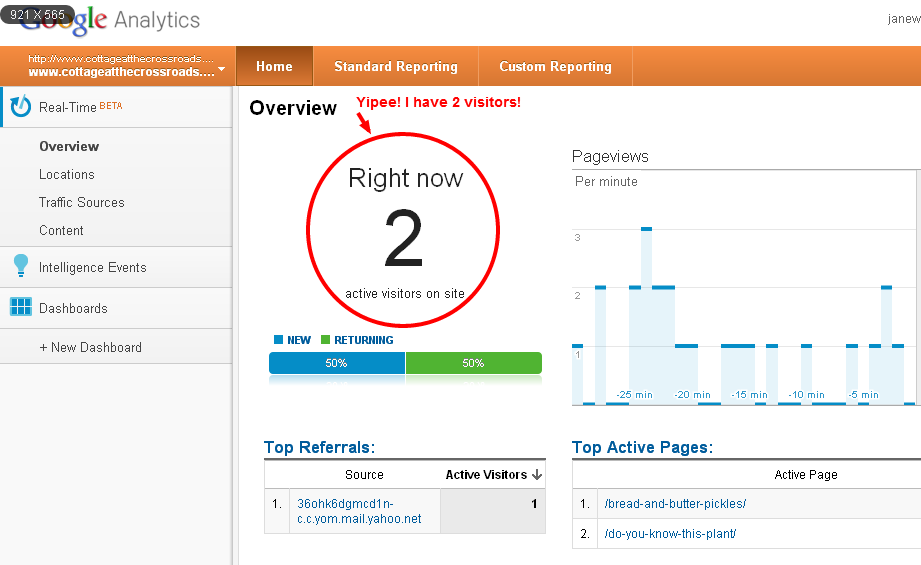 Now sit back and watch your traffic! You can see how many users are on your site right now, their geographic location, the traffic source, and which page they are viewing.
This is particularly helpful to see how social media ( such as Facebook and Twitter) affects your traffic. For example, if you tweet about something, you can see its immediate impact.
Now, are you wondering how I got the red text and the circles on my screenshots? I watched a video on Amy Matthews' site-Blogging with Amy, which told me how to take a screenshot using Google Chrome.
See, you're never too old to learn some new tricks!