One day this week, Leo and I went to Barnes and Noble just to get out of the house. We were looking at the latest gardening books when Leo spotted a photo. He said, "We can do this!"
I knew exactly what he was going to do. Leo's brother, Jim, is building a new house in the field beside us. And around the site are stacks of wooden pallets. Leo called the builder to find out what he was gonna do with them, and the builder said he was going to burn them! So Leo hauled them over to our garden.
At this very minute, Leo is outside constructing a new compost bin beside the old one that he built last year.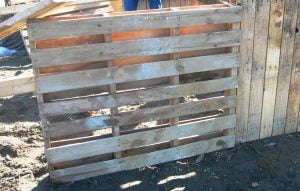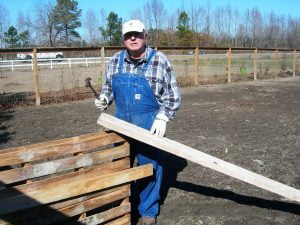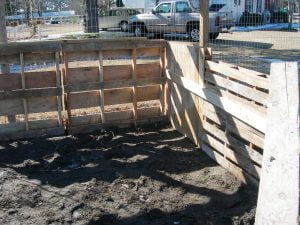 Have you done anything "green" today? If so, leave us a comment.