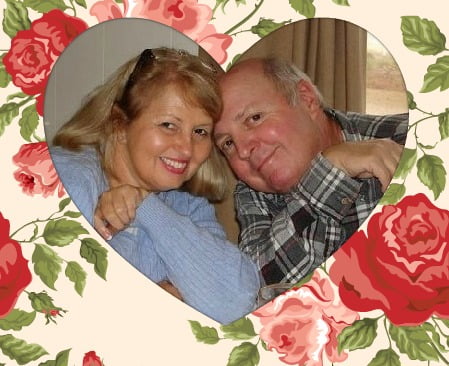 Happy Valentine's Day to everyone, especially our dear readers! It never ceases to amaze me that we actually have people out there who are reading and following our blog. And this is the perfect day to tell you how very much we appreciate you!
Leo and I are always a little taken aback when we hear that something that we've shared on our blog has inspired some of you to do the same thing. Remember these little hearts that I made a few weeks ago?
This post may contain Amazon or other affiliate links. As an Amazon associate, I earn from qualifying purchases. If you purchase anything through any affiliate link, I may earn a small commission at no extra charge to you. All opinions are my own.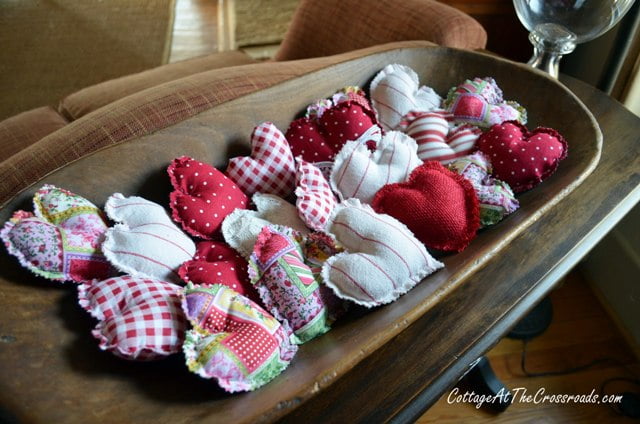 It was actually my sweet sister-in-law that told me how to make them the easy way.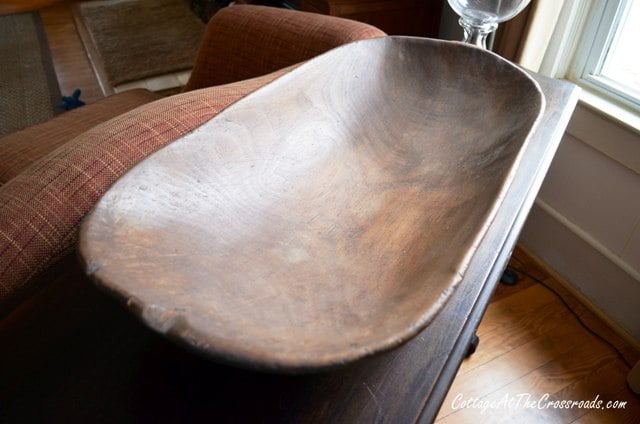 Well, the dough bowl is empty now. A reader named Mary Nell bought most all of the hearts to use as favors for a church luncheon that she was having. It warms my heart that a number of people now have them on this Valentine's Day.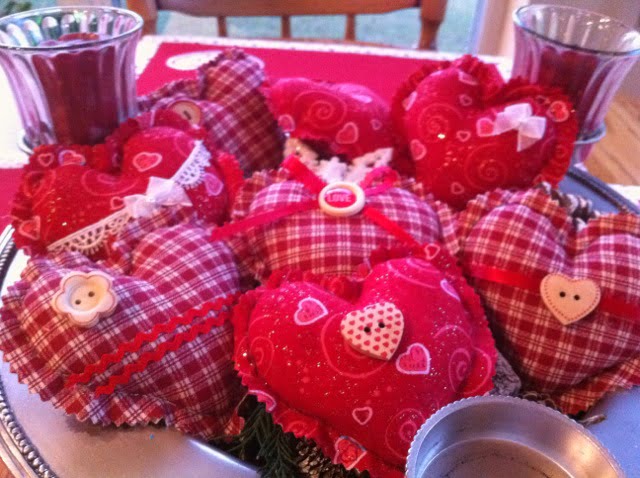 And one of my dearest blogging buddies, Shirley of Housepitality Designs, sent some photos to me of these hearts made by her friend Ruth. You see, Ruth has struggled with health issues but was inspired to make her own hearts after seeing mine. And those of us who have read Ruth's story on Shirley's blog celebrate that Ruth is feeling up to sewing and crafting again after making these little hearts.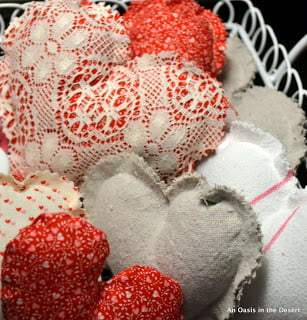 These hearts were made by another blogging friend Carol from An Oasis in the Desert. Carol has inspired me to start keeping a gratitude journal.
And another reader, Angela, used my hearts as a project to teach her 3 girls some basic sewing skills. Who knew that such a quick and easy project would inspire so many others?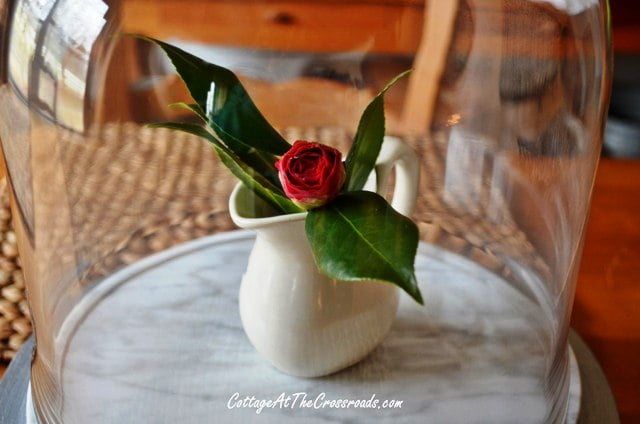 So, speaking of gratitude, we are so very grateful that you take some time out of your busy day to read our blog. We're so thankful for the wonderful friends that we've made on this blogging journey, and we wanted to let you know how much we love you!
Happy Valentine's Day!