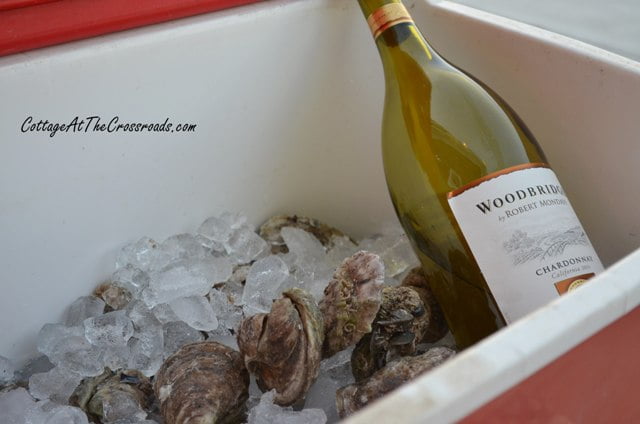 Happy New Year everyone! We started ushering in the new year Sunday afternoon by going next door to Jim and Jean's house for an oyster roast. Good friends Patsy and Roger also arrived at the Crossroads.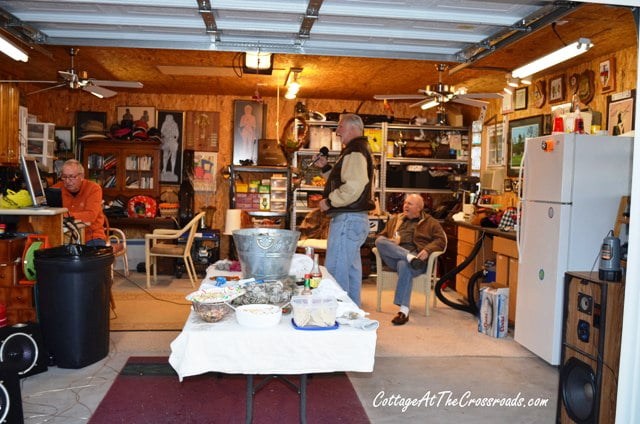 This post may contain Amazon or other affiliate links. As an Amazon associate, I earn from qualifying purchases. If you purchase anything through any affiliate link, I may earn a small commission at no extra charge to you. All opinions are my own.
While the oysters were steaming, Jim (Leo's brother) cranked up his karaoke system that he has in his garage and the guys entertained us by singing.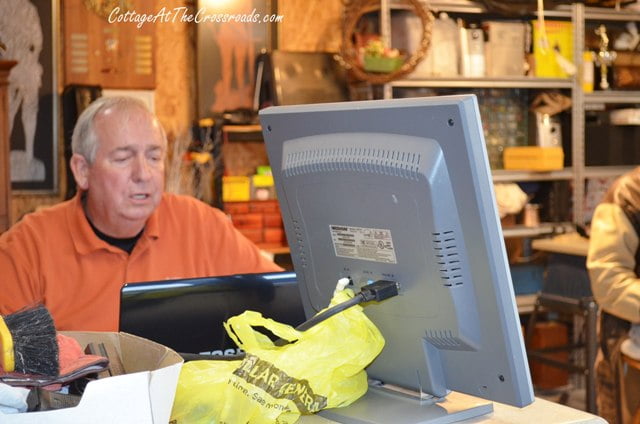 Jim is a karaoke fanatic and has just about every song known to man in his system.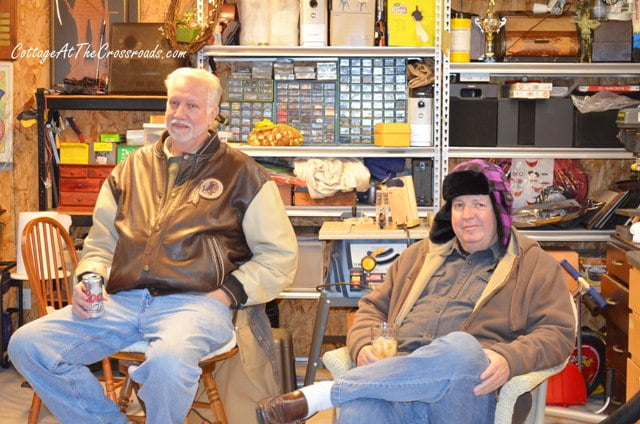 It was a really cold day in South Carolina which was perfect for an oyster roast!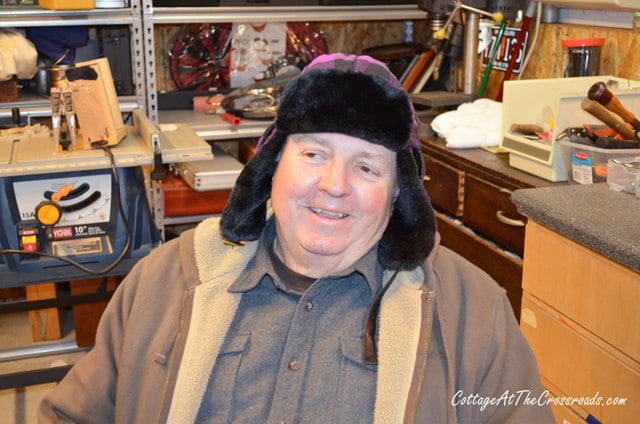 That's why Leo has on his "Fargo" hat as I call it!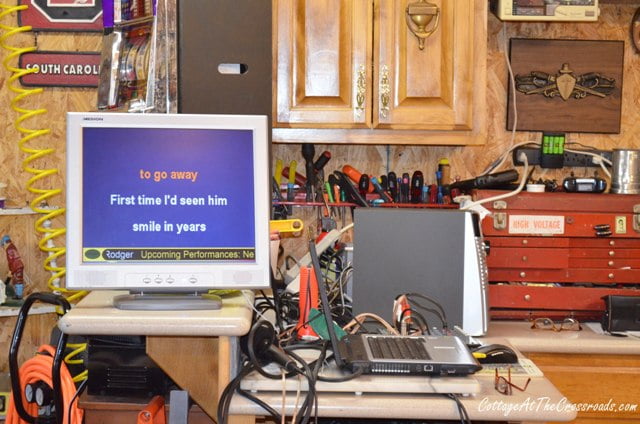 We gals chimed in a little and it was a lot of fun. After we'd eaten all the oysters that we could consume, we went into Jim and Jean's house to watch some football.
We celebrated New Year's Eve by having dinner together. Jean prepared a fabulous Lowcountry boil, and Patsy steamed some crab legs. There was even some baked salmon. It was a seafood extravaganza! Jim released some Chinese balloons late in the evening in between more football! But to tell you the truth, Leo and I were both asleep when the clock struck midnight!
New Year's Day was a pajama day for me which was a real treat! Leo made his famous collards, and we had our traditional Southern New Year's Day foods. And we watched the University of South Carolina beat Michigan today!
I hope you had a wonderful New Year's Day. We are so blessed to have good friends, good family, and good food!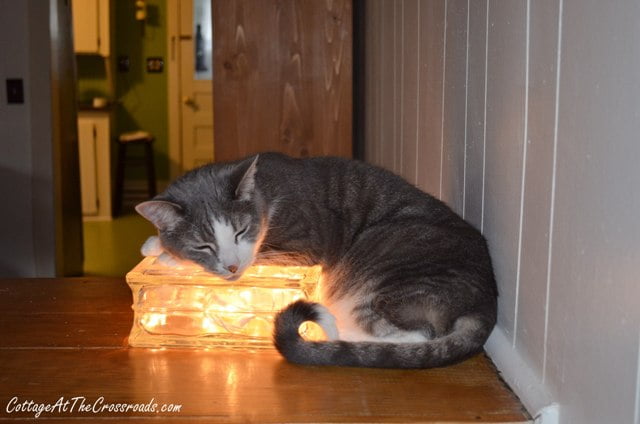 And Rascal, our 12 year old cat, is blessed to have found something warm! All the Christmas decorations have been put away, but I left out this glass block with lights.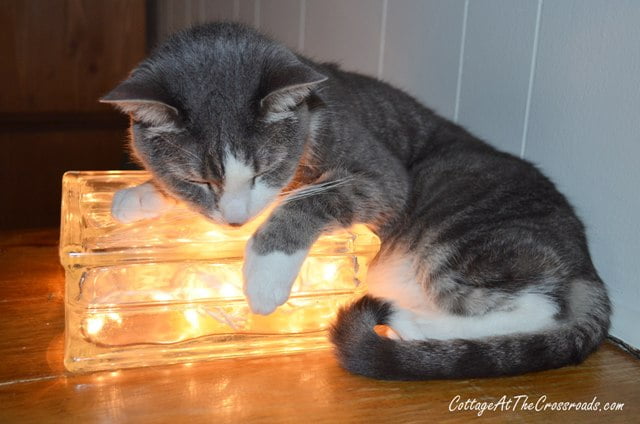 He drapes his body across the block and naps on it.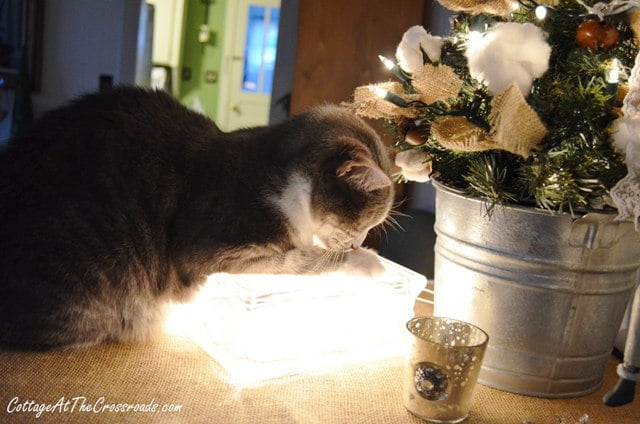 It all started when I put out the block filled with lights as part of this vignette.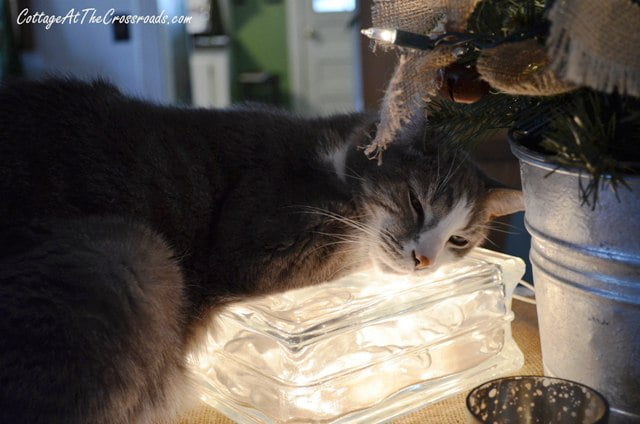 Is that not the look of contentment on that face?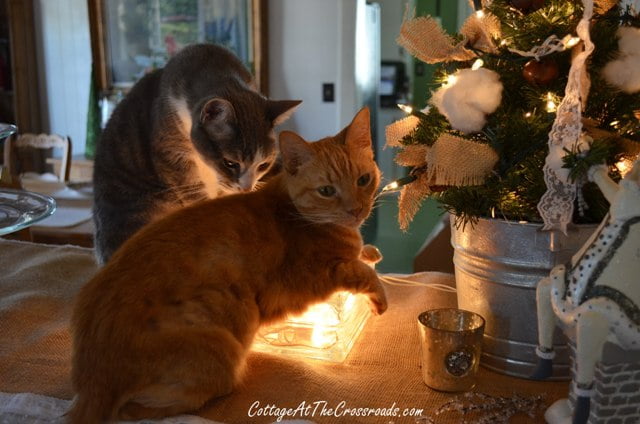 Occasionally our other cat Henry will get on the block, but as you can see, Rascal does not like to share! He's laid claim to his warm resting place.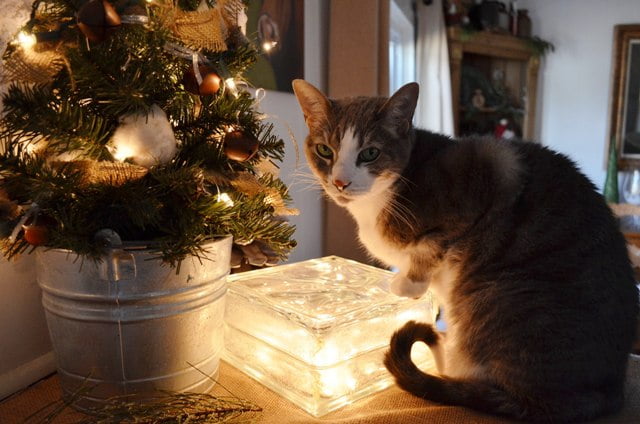 So I had no other option than to leave the block out for a while. What do you do special for your pets?
I'm joining:
Wow Us [email protected]Savvy Southern Style