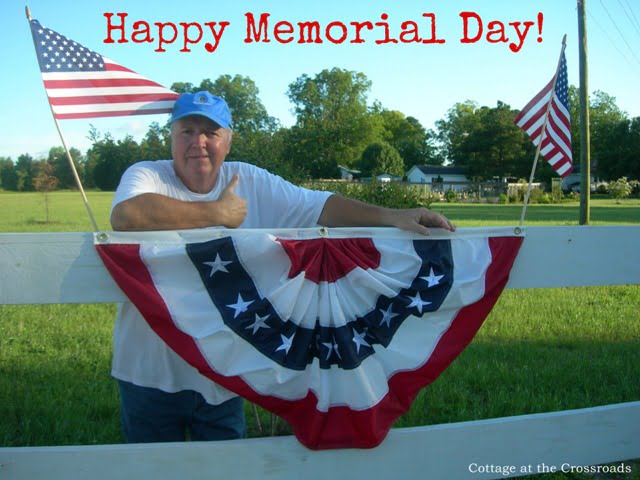 We hope you are having a nice Memorial Day weekend and have had a chance to celebrate with friends and family. While we have been enjoying ourselves, we have also taken the time to remember the ultimate sacrifices made over the years just so we have the freedom to enjoy these good times.
We had our cookout Friday while the grandkids were here. Jean brought  supplies so that the girls could make a yummy patriotic dessert.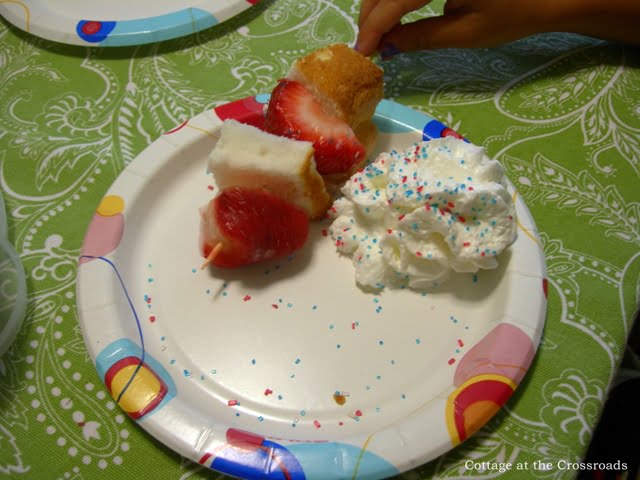 The girls made their own skewers of angel food cake cubes, fresh strawberries, and whipped cream loaded with red and blue sprinkles. It was a BIG hit with them.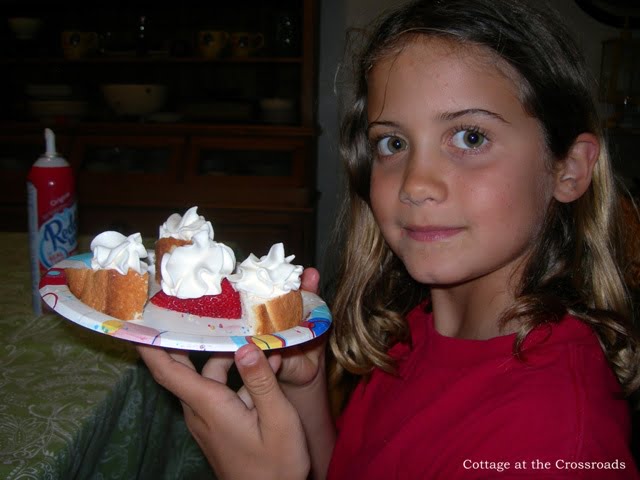 I think this was Sylvia's second helping!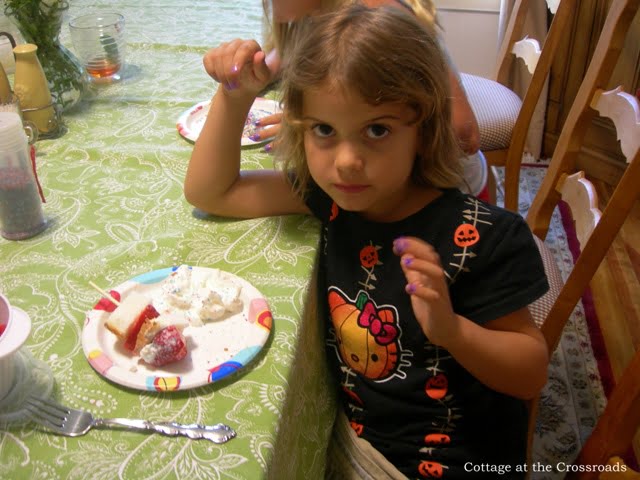 Ruby was showing off her creation before she dug in!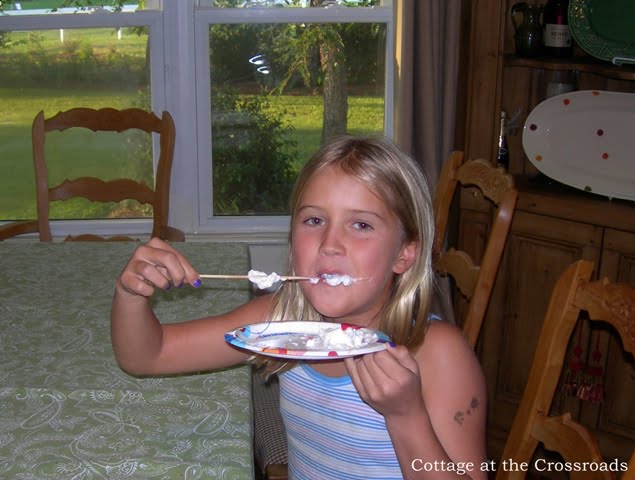 And can you tell that Rose was loving the whipped cream?
If you need a last minute dessert for your Memorial Day celebrations, this one is as easy as it gets.
Thanks Aunt Jean for your fabulous dessert!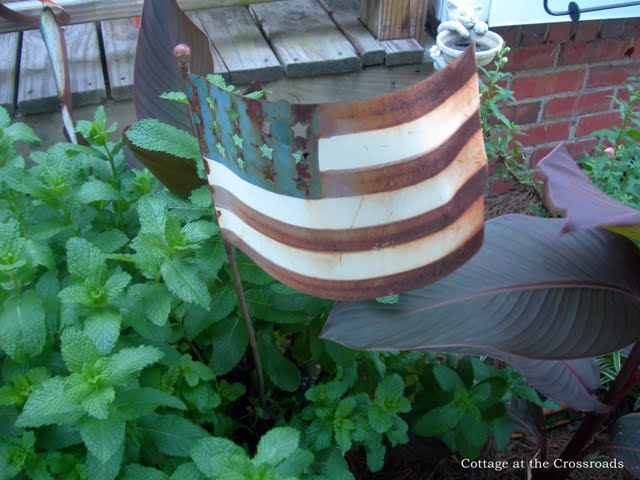 And now I'd like to announce the winner of  the PrintRunner business card giveaway.
The winner is Dolly from the blog Hibiscus House! Congratulations, Dolly!