Today we have a guest post from one of my favorite bloggers, Sharon Hines, the author of a brand new book called Creating Success at Home. Sharon and I started blogging about the same time, and once we met each other online, we realized that we had a lot in common. Sharon used to teach school, hence the name of her blog, Mrs. Hines' Class where she now teaches all kinds of homemaking skills. Both being former teachers and interested in all things related to creating a home, we instantly connected. She is sharing her awesome looking semi-homemade spaghetti sauce recipe with us today, and I'll tell you more about the book she's written at the end of the post.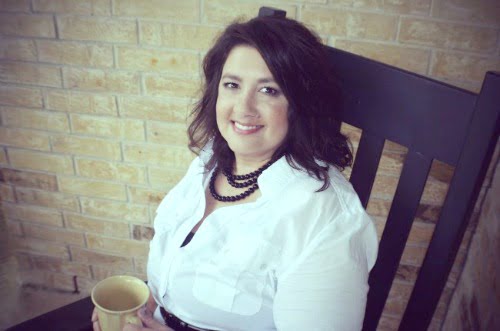 Hello! I'm so delighted to be hanging out with you today at my favorite cottage.
I have adored everything about Cottage at the Crossroads for a handful of years now. From their fabulous gardens, to their DIY projects to the fabulous home-cooking, Leo and Jane have done a wonderful job of turning that 100 year old family house into a cozy home.
I recall thinking, "Now that's living," when Jane shared her homemade canned spaghetti sauce recipe, made with tomatoes from her garden. And I remember wishing that I could get my hands on a jar of that savory sauce.
One day I intend to follow Jane's recipe and make my own sauce from scratch. In the meantime, I'll keep making the semi-homemade sauce that I grew up on. In fact, I thought I'd share that recipe with you today.
Ingredients
1 lb. of ground beef. (I like to use ground chuck which is 80% lean, 20% fat.)
2 -3 cloves of garlic, minced
1/2 of a small white onion, chopped
1 can of tomato paste
2 cans of tomato sauce
1 can of diced tomatoes
1 tbsp. basil
1/2 tbsp. oregano
1/2 tbsp. parsley flakes
1/2 tbsp. thyme
1/2 tbsp. rosemary
dash of sugar
salt and pepper to taste
1/2 cup of dry white wine
1/2 jar of marinara sauce (a la the Pioneer Woman)
Directions
Brown ground meat on medium high heat.
Once the meat is browned, push to side of pan and add onion and garlic.
Saute' the garlic and onions until they are softened and translucent.
Stir the onions and garlic into the meat.
Stir in tomato paste to cover meat mixture.
Add tomato sauce.
Add diced tomatoes.
Season the sauce.
Stir in the wine.
Add the marinara sauce.
Simmer for about 30 minutes.
Enjoy with spaghetti noodles or use it to make lasagna. Serve it with my copycat Olive Garden Salad and some New York Texas toast for a hearty meal.
Now, I have every intention of visiting the Cottage at the Crossroads in person to tend the gardens and spend some time in the kitchen with Jane. Maybe I will even get to taste her spaghetti sauce.
Enjoying hobbies and spending time in the heart of the home like Leo and Jane do is what I consider an expression of a successful home life. It's been my pleasure to take part in that today with a couple of my favorite people.
Awww, Sharon, that's so sweet, and I'm inspired to make a batch of spaghetti sauce for dinner tonight! And when you do make that trip to South Carolina, you will, indeed, leave her with some jars of Homemade Spaghetti Sauce!
Today Sharon is offering all of our readers a free sample chapter of her new book Creating Success at Home that she's written. Just click on the image below to download your copy.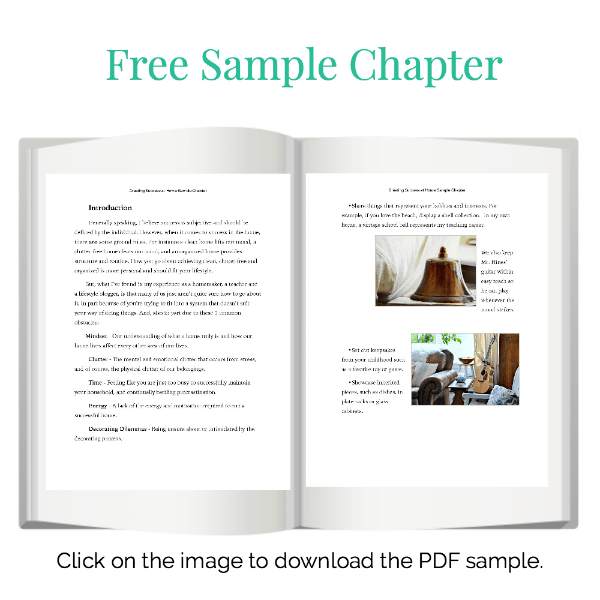 Click this link for a FREE TOOLKIT from the book as well.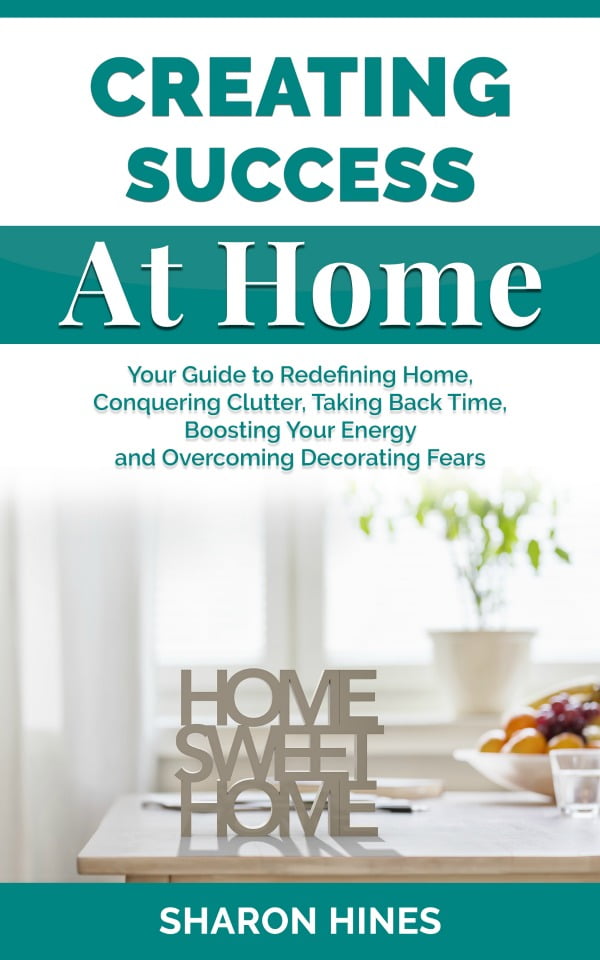 Paperback and Kindle versions of the book are available on AMAZON (affiliate link.)
But wait! Sweet Sharon is giving our readers a chance to win a signed paperback version of her book. Just follow the directions in the form below to enter. (Winner must be at least 18 years old and a resident of the United States.)