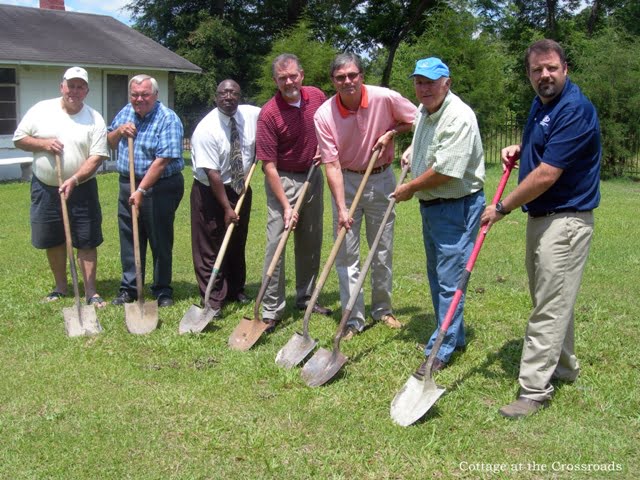 Today we held the official groundbreaking ceremony for the construction of the Lamar Veterans' Memorial. Pictured above from left to right are Hamer Parnell, president-elect of the Lamar Civitan Club, Mike Lloyd, town councilman,  Rev. Emanuel Simon, committee member, Randy Reynolds, mayor of Lamar, Warren Jeffords, president of Lamar Civitan Club, me, chairman of the Veterans' Memorial committee, and Nelson Blackmon from Blackmon Memorials.
When Jane and I retired and moved home to Lamar, one of the first things I did was join the Lamar Civitans. I told myself that if I was going to live in Lamar, I was going to get involved. The Civitan organization in Lamar does great work raising and distributing funds for scholarships, beautification projects, and meeting the needs of the community.
So last November, I proposed to the club that we build a memorial to honor our veterans. I learned very fast that if you bring something up, then you are put in charge. I was asked to be the chairman for the committee, and I gladly accepted.
In case you didn't know, I'm a Navy brat. My father, Woodrow Windham, was a career (30 year) Navy veteran. And my brother Jim had a 20 year Navy career.  So you can see why this project is near and dear to my heart.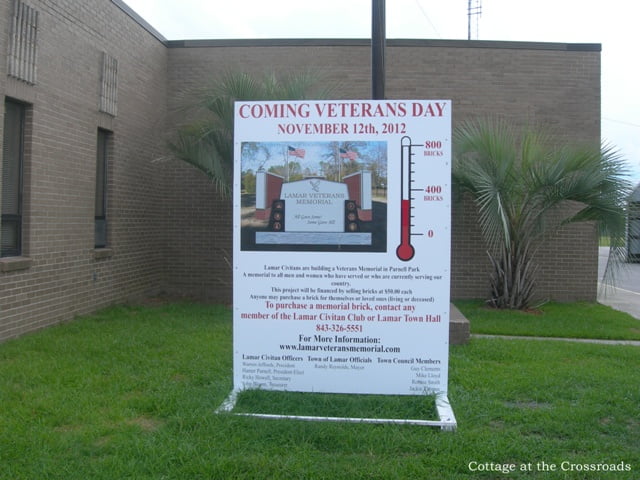 Our plans are to raise the funds to build the memorial by selling bricks engraved with names of veterans. So far sales are progressing. We've sold close to 300 bricks. We're about a third of  the way to pay for this project.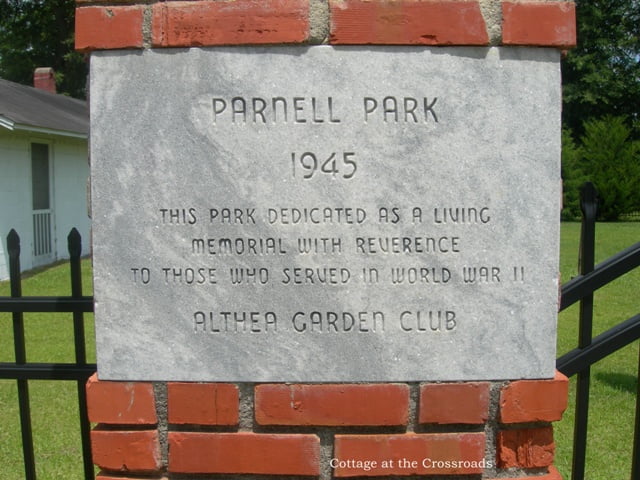 We decided the perfect spot for the memorial would be this small park.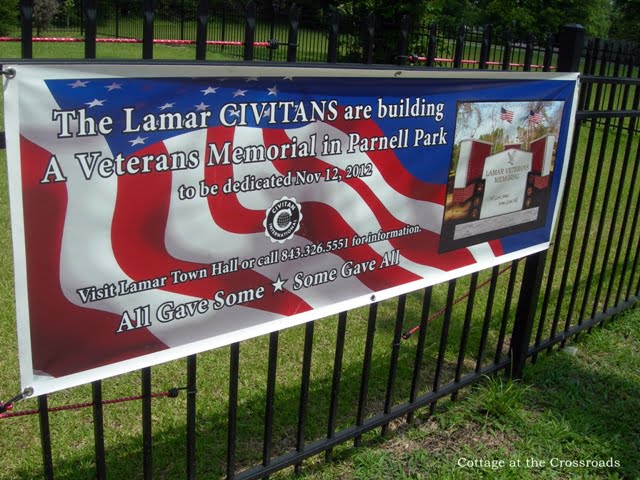 Construction is scheduled to begin next week. The committee is already planning the dedication ceremony scheduled for Veterans' Day 2012. On that day, the Civitans will dedicate and present the memorial to the town of Lamar.
If you'd like more information, click here to visit our website.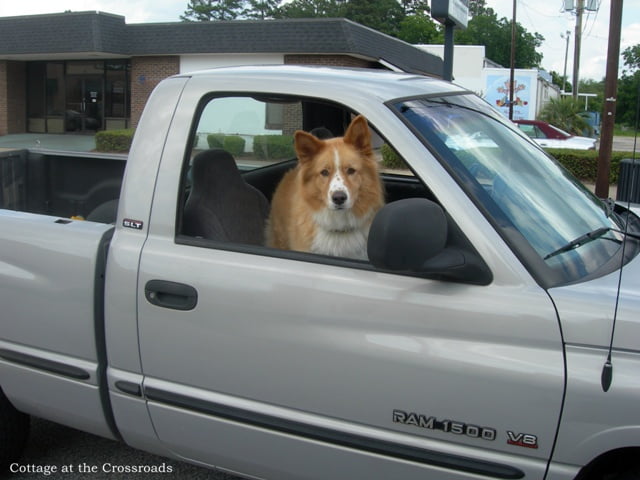 Lucy and I can't wait to go for a walk in the park.
Live from Windham's Crossroads,