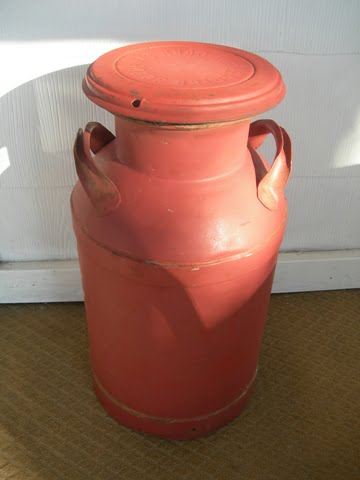 Leo and I love to attend an auction that is held each Monday, so I thought I would show you some recent finds. A few weeks ago, we scored this old milk can. I had been looking for one for a while to go on our front porch.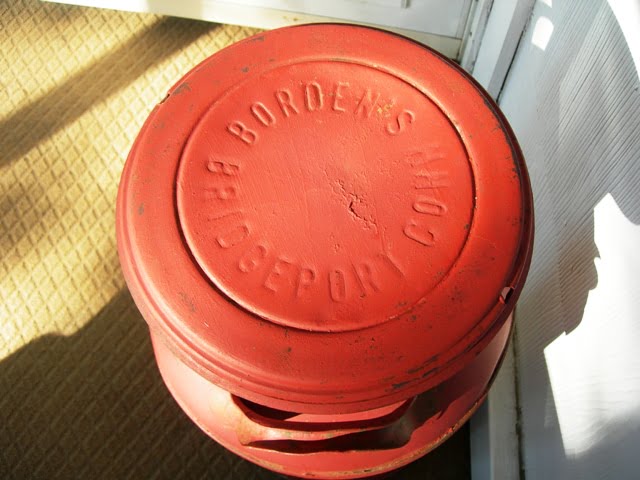 It's a Borden's milk can, and lucky for me, it was already painted red. It will make a great plant stand. You are probably wondering how much I paid for it. Well, let's just say that if I put it up on Ebay, I could probably quadruple my investment. But, it's staying right here.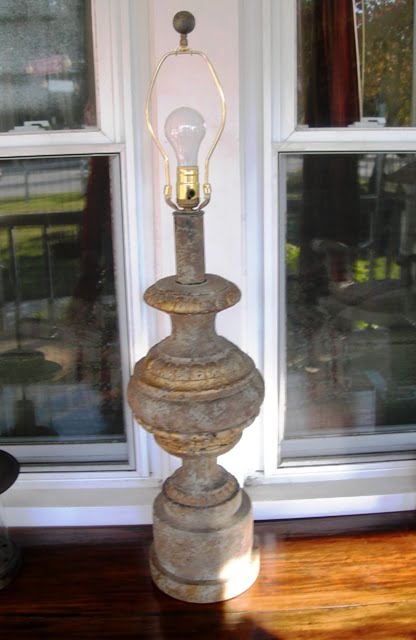 On that same day, I found this concrete lamp. It is really heavy, and I thought it would be perfect on the front porch. I don't know if the piece is old or not, but it has a new harp and it works.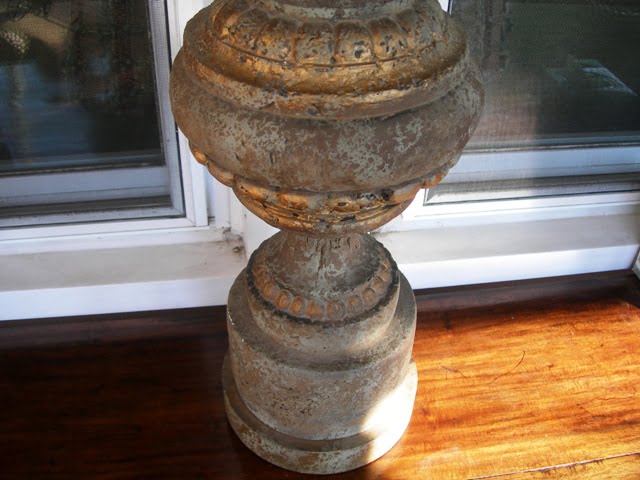 I like all the colors on the lamp, and the more I look at it, I'm thinking that it needs to go in the guest bedroom. Don't you think a linen drum shade would look fabulous on it? Let's just say that I will pay much, much more for a shade than I did for the lamp.
Well, that day at the auction was my lucky day. I saw a box of dishes on the ground.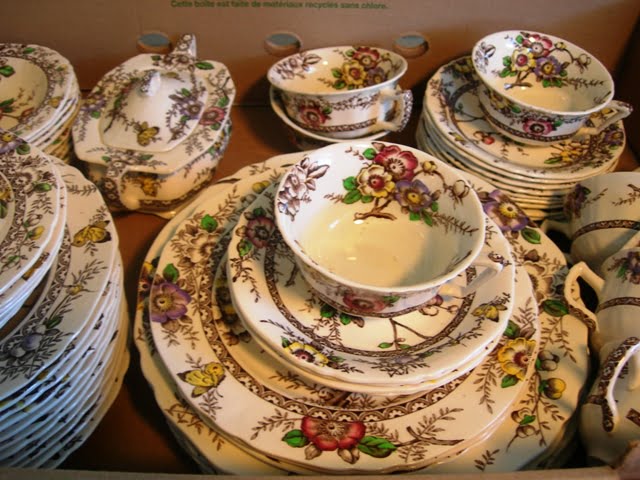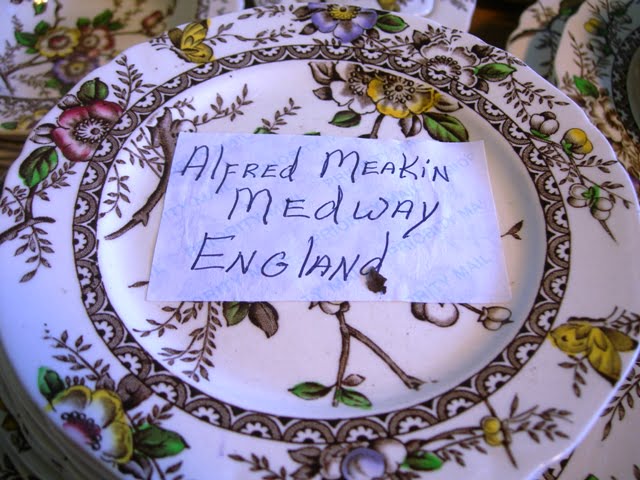 I didn't need to read this label to know about these dishes! I had already bought a box of this china at the auction this past summer. I did a tablescape with these dishes. Click here if you'd like to read that post.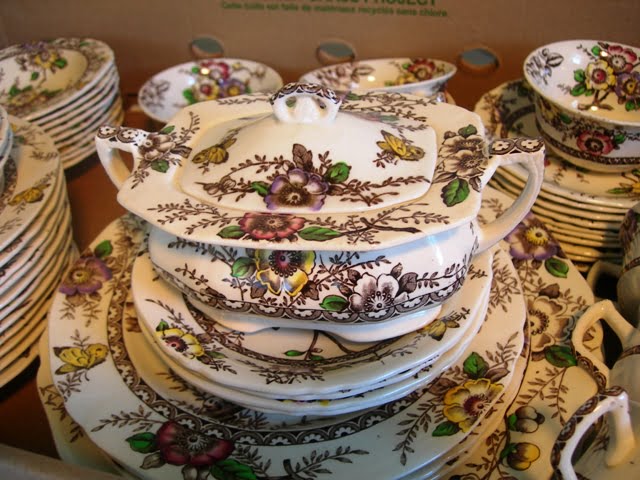 The funny thing is that in the first set of these dishes, there was a creamer. And in this box was the sugar dish. You know that this box had to come home with me. And I paid even less for this box than I did the previous one!
So yesterday I bought a new gold tablecloth, some brown napkins, and some chargers that I'm going to spray paint that marvelous eggplant color that's in the dishes. My Thanksgiving table is all planned!
I'm linking up to: