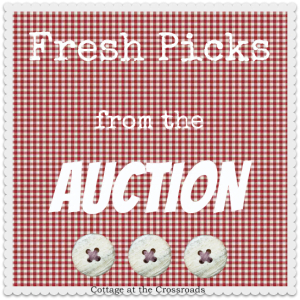 Jane and I made our weekly trek to the auction today and it was another hot and humid day here in South Carolina.  We of course were on the lookout for items that you have sent us on your wish list.  Did we find any?  Read on and find out.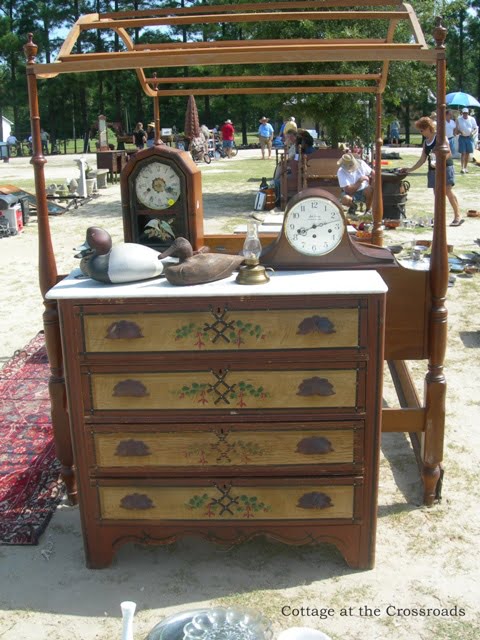 Were you looking for this unique chest or the decoys or clocks on top of it?  I sure hope not because we didn't buy them. Remember, it was really hot and loading this would have been a slight problem.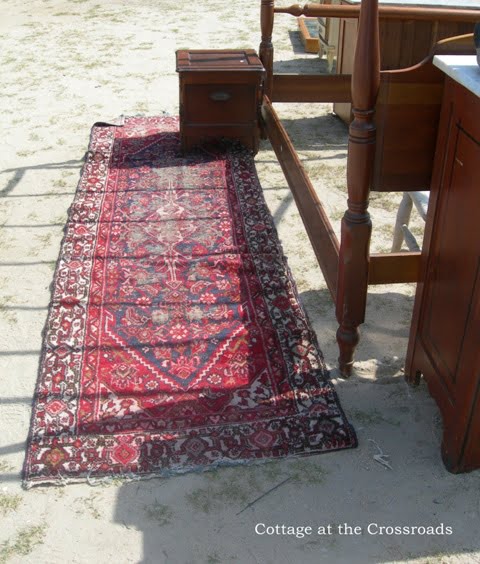 I know this antique oriental runner is a little tattered around the edges, but some people like it like that.  It didn't make it to the truck either.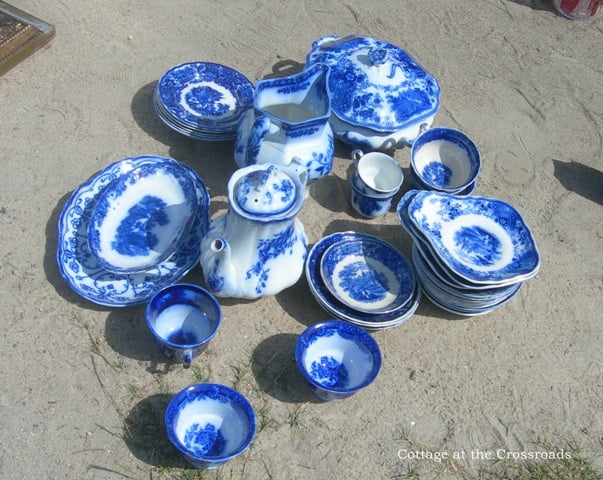 I know that several of you had blue and white transfer ware on your wish list, but we weren't sure if you wanted pieces or a whole set.  So we left these too.  There will be more at the auction in weeks to come.  Let me know your preference.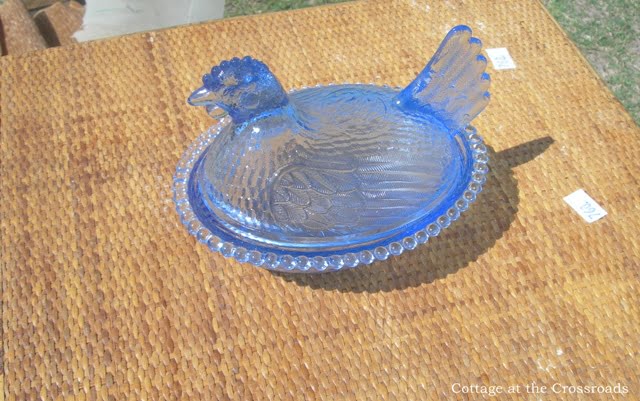 Speaking of blue.  This little chicken dish caught our eye.
This antique dresser and mirror would have to be painted, but it has great detail.  I gave the leather chair the official Leo "how does it sit test?"  It passed, but it had a few too many rips in the leather.  We moved on.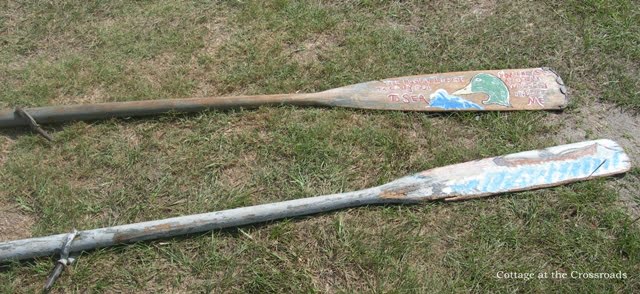 Jane went crazy for these hand painted oars.  She said, "Wouldn't they look great in a little boy's room?"  Problem is we don't have any little boys or a cabin at the lake .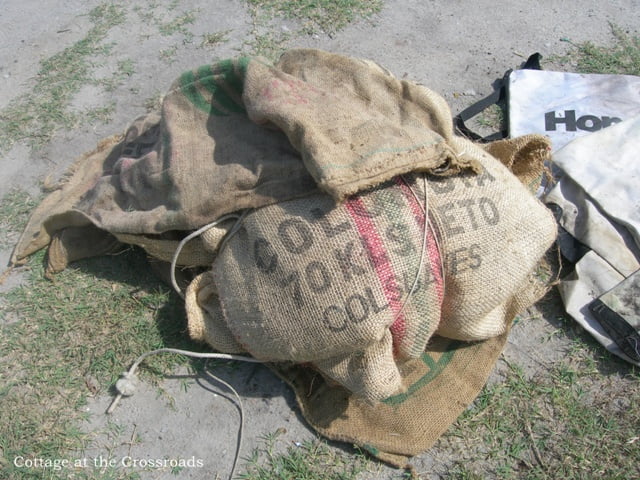 We have an idea for these burlap coffee bags. Unfortunately these bags were about three rows over  from where the auctioneer was.  This represents about an hour of waiting time in 96 degree heat.  I don't think so.  We can find more burlap.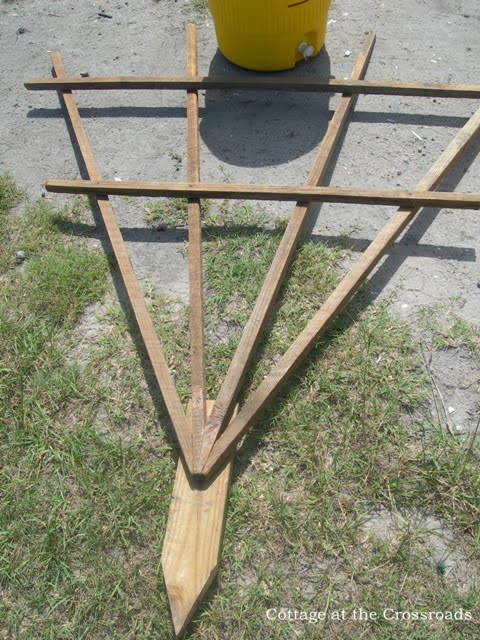 The old hand made trellis looks so much better than those flimsy things you can buy in the home improvement stores.  By now, I know you have guessed that we didn't buy a thing today.  But we always enjoy the hunt.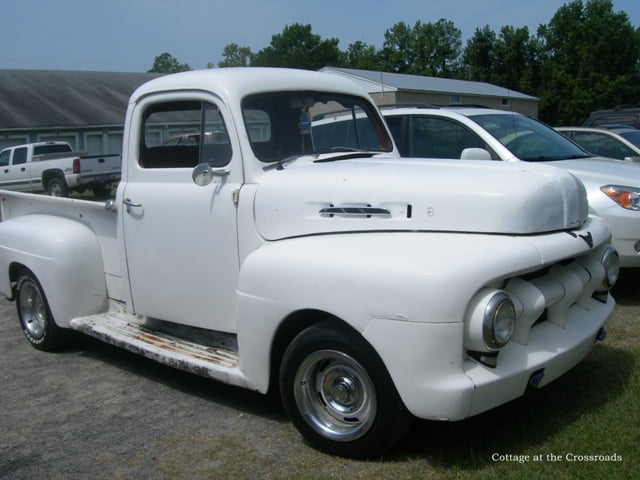 Jane and I headed home to the cottage at the Crossroads to have ourselves a good ole' glass of southern iced tea.  You never know.  A vintage Ford truck just might be my next project.
Live from Windham's  Crossroads,