For about the past two years, Leo and I have been attending an auction every Monday which is located a few miles from where we live. We actually look forward to it every week. It's unlike any auction I've ever seen. Sellers lay out their wares in rows on the ground in a large field. Click HERE to see one of our first visits to the auction. The auctioneer rides on a golf cart moving down the rows, auctioning off the items as quickly as possible. Depending on the day and the demand, we have found some unbelievable deals. It is no telling what you might find there.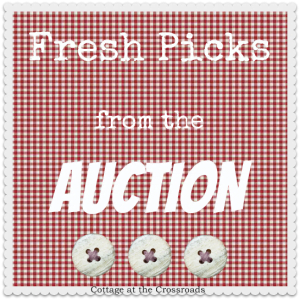 So we thought that since we're there every week anyhow, why not share with our readers just some of the interesting items that are up for auction.
This is the first of our new weekly series called Fresh Picks from the Auction.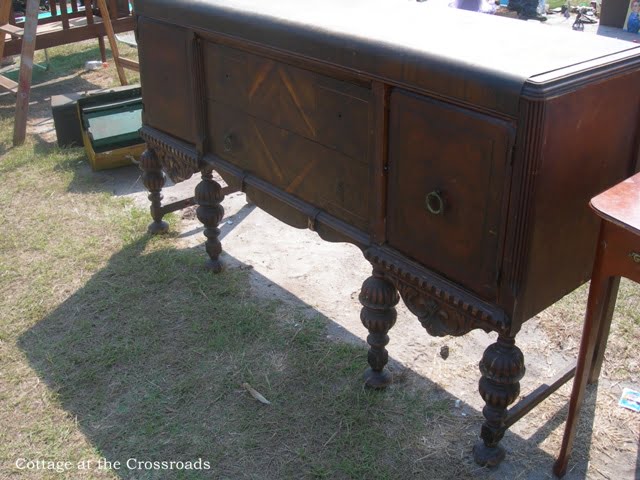 One of the first things I saw yesterday was this vintage buffet. You wouldn't believe what it sold for. Can you say Annie Sloan?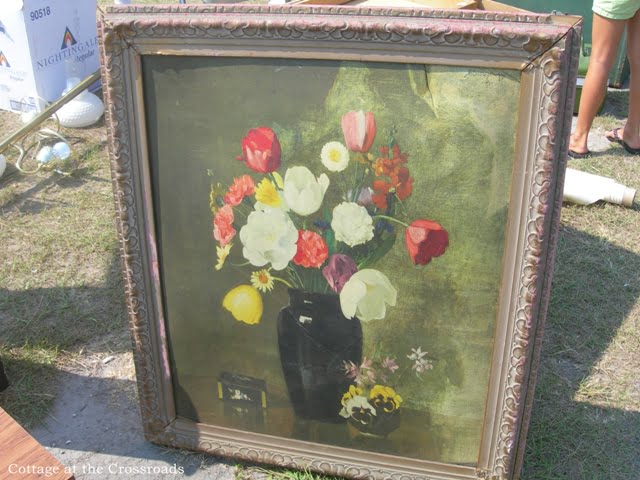 I spotted this original, signed oil painting. It has a small tear in the canvas, but look at that frame!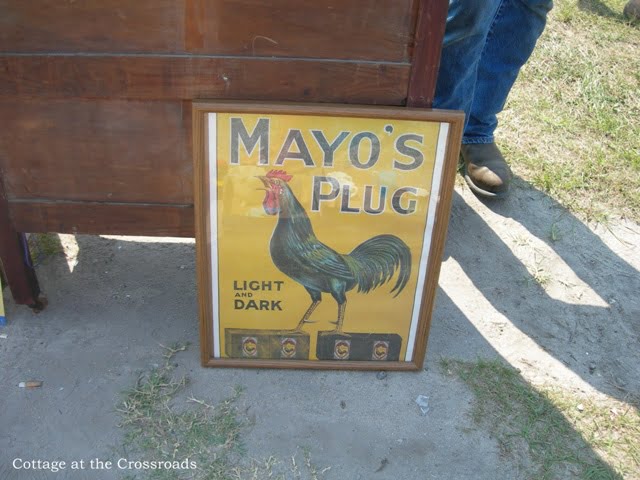 Back in the day, tobacco was the number one cash crop in South Carolina. In case you don't know, a plug is chewing tobacco. We see a lot of vintage advertising items at the auction each week.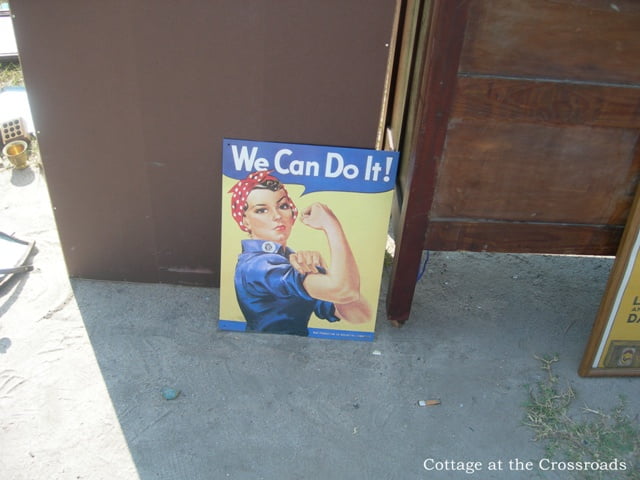 Here's another sign. Not sure if this one is vintage because it's in such good condition. But doesn't everyone love Rosie the Riveter?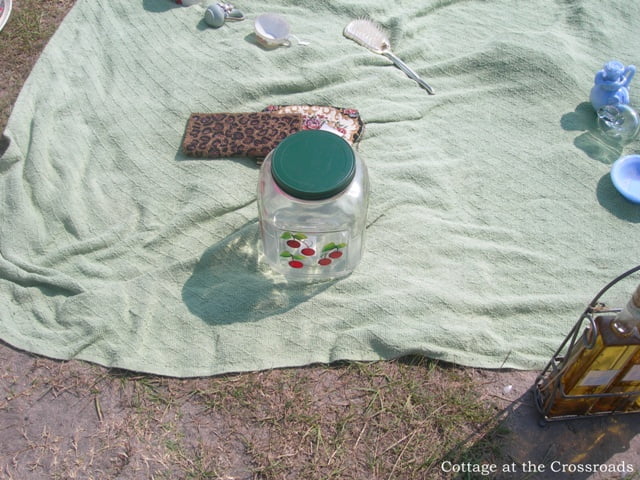 There are always lots of kitchen items at the auction. Wouldn't this storage container look adorable in a vintage decorated kitchen? I collect vintage kitchen utensils and have picked up many at the auction, some of which  I used on my kitchen wreath seen HERE.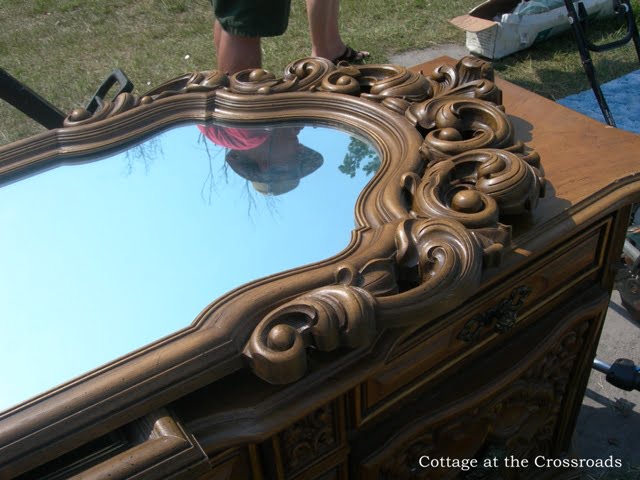 There were two of these ornate wooden mirrors that in their present state are U-G-L-Y! I know that these can be transformed into beauties.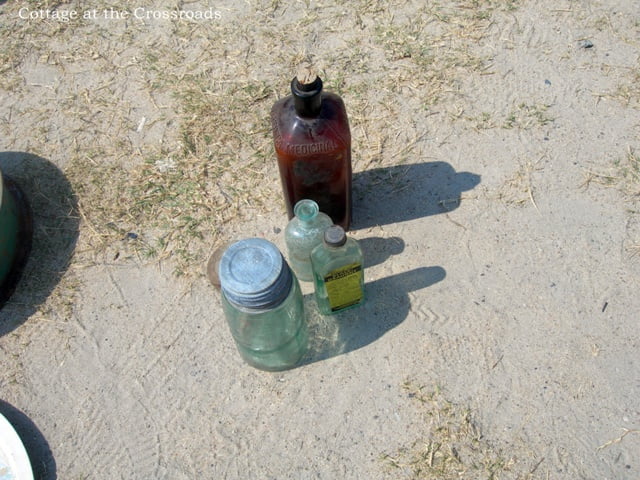 There are always plenty of these each week.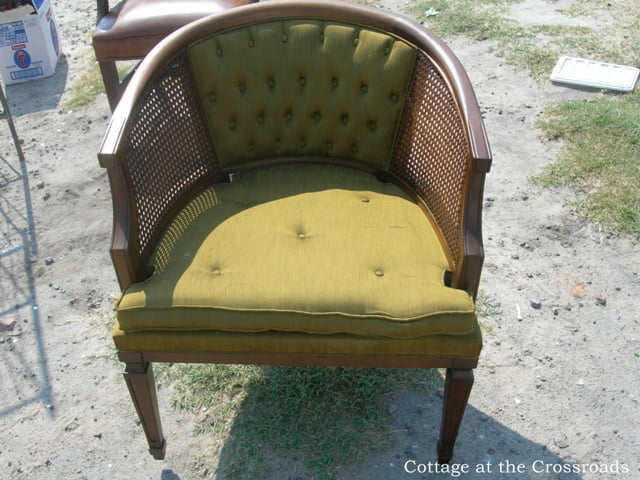 Could you live with paying $5 for this chair?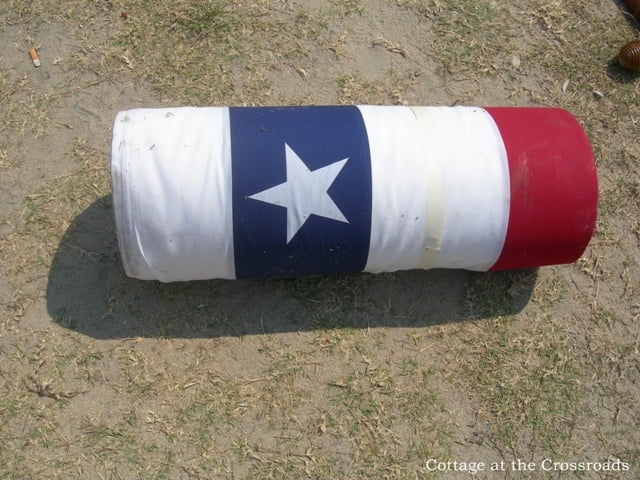 Wish I'd seen this roll of patriotic fabric before July 4th!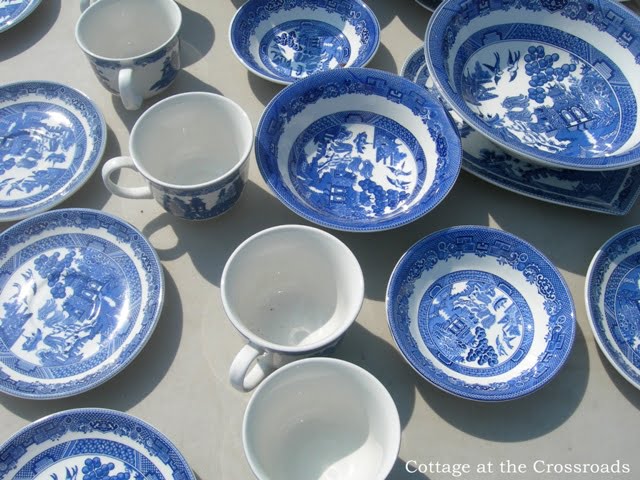 This place is a tablescaper's dream. I bought my set of vintage china for a steal. You can see it HERE.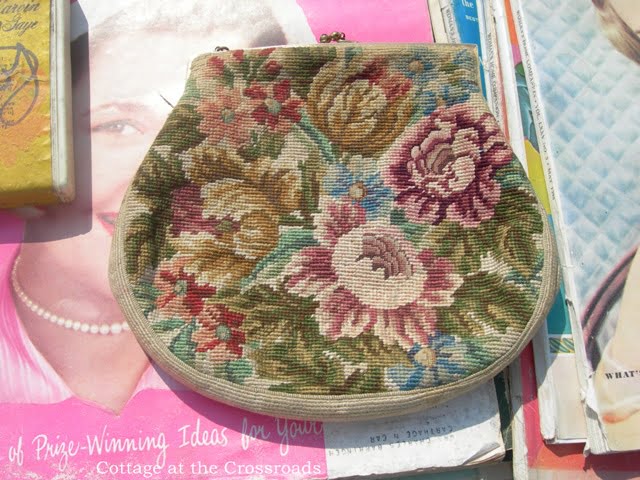 This vintage needlepoint purse captured my attention yesterday, not to mention the stack of old magazines that it was sitting upon.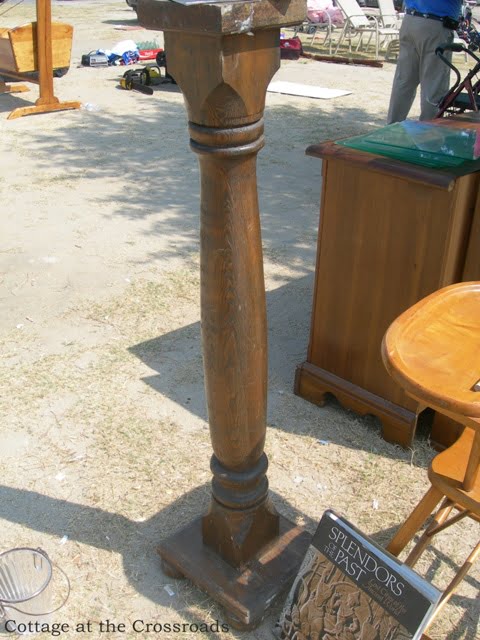 I'm wishing I hadn't left this wooden pedestal there. It would have made a great plant stand in the cottage at the Crossroads.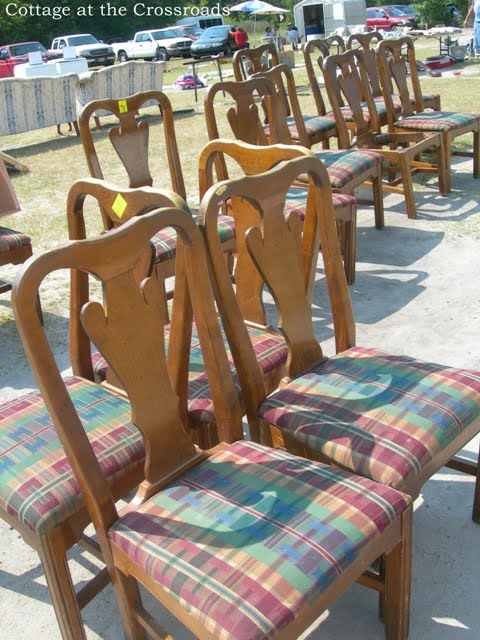 Anyone need a large number of dining room chairs?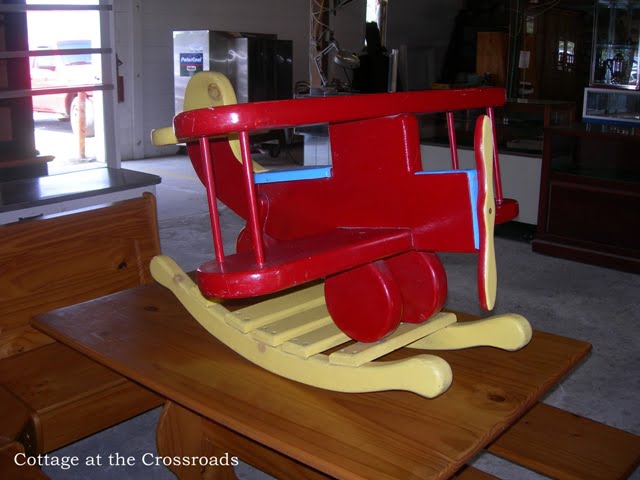 If you go from the field to inside the huge building, you'll see hundreds of more items to be auctioned later in the afternoon and evening. To us, the fun is the challenge of finding something that you want at the price you're willing to pay. We love it!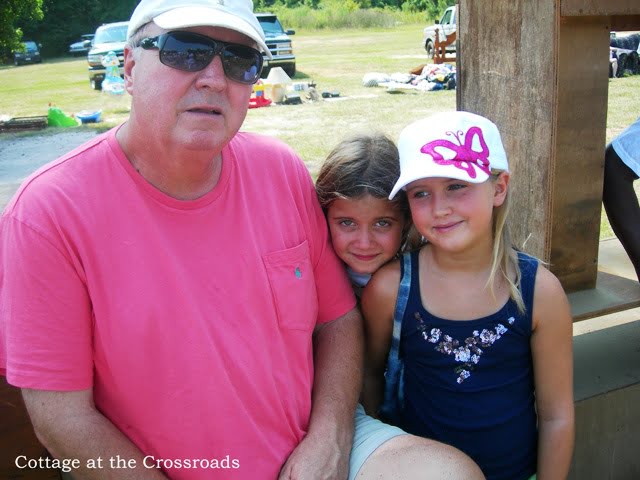 Yesterday was so hot Leo and his fellow pickers (Rose and Sylvia, our granddaughters) had to find a shady spot to take a break.  We didn't buy anything yesterday and I had told Paulette that I would keep an eye out for vintage earrings, but I didn't see any yesterday. But there will always be next Monday.
Leo and I just had an idea. Maybe we can help you find something that interests you. Just send us a wish list of some things that you're looking for. If we spot it at the auction, and we think the price is right, we'll buy it and then contact you. You're under no obligation, and if you decide not to buy it, we'll keep it, use it, or resell it.
That's right friends and neighbors, let Leo and Jane become your " personal pickers." Leo's favorite show on TV is American Pickers on the History Channel. So send us your wish list, there's no obligation, and we'll start looking next week. So tune in next Tuesday, same time, same blog for "Fresh Picks from the Auction."
I'm joining: