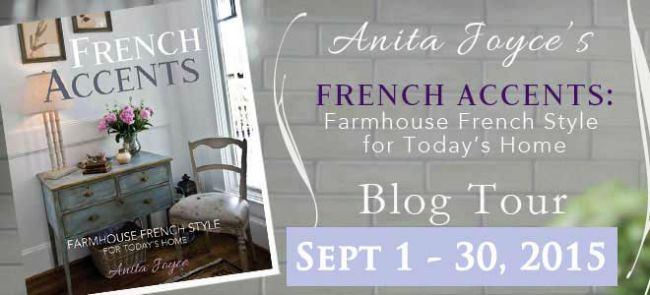 Today is an exciting day! We're kicking off a month long blog tour promoting my blogging friend Anita Joyce's new book French Accents: Farmhouse French Style for Today's Home.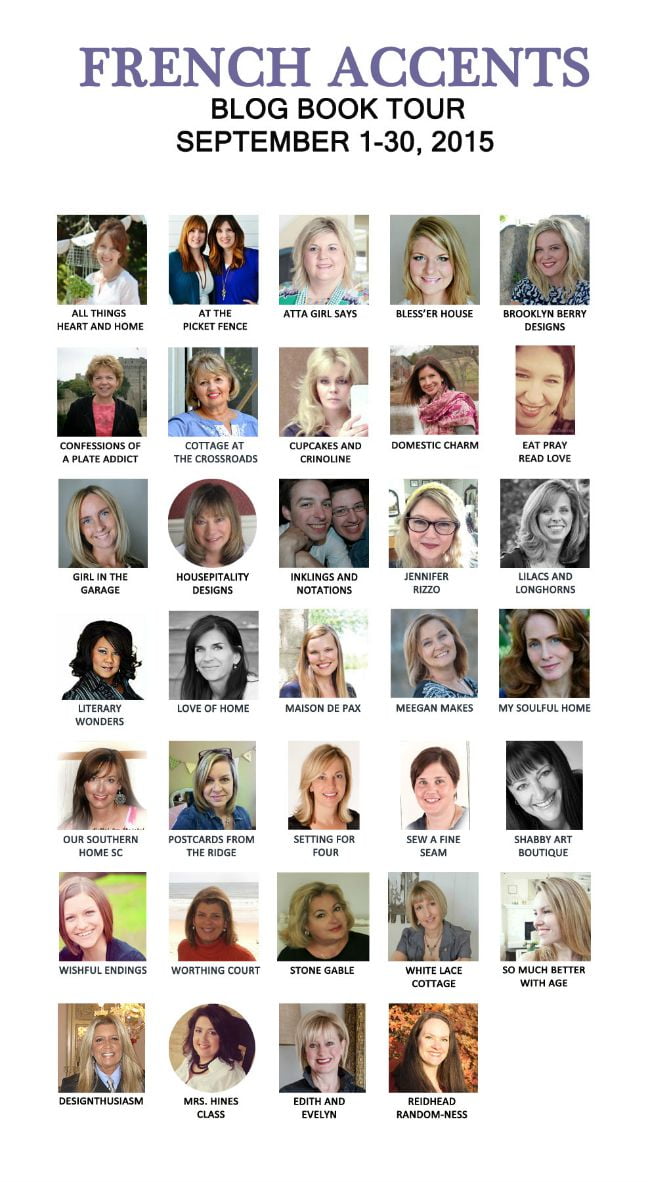 Here you can see all the participants in the blog tour and as you can see, Anita has a lot of blogging friends who are as happy as I am about her new book!
When Anita asked who would like to join the tour, I quickly responded because I knew her book was going to be great. I have long been a follower of her blog Cedar Hill Farmhouse , and I have always been impressed with her talented decorating, sewing, upholstery, and furniture painting skills. Not only that, she can style and photograph her work like nobody's business!
And as soon as I realized that her book had been published, I quickly ordered one as a birthday gift for my sister-in-law Jean. She and her husband Woody are building a new French Country style home next door to us here at the Crossroads.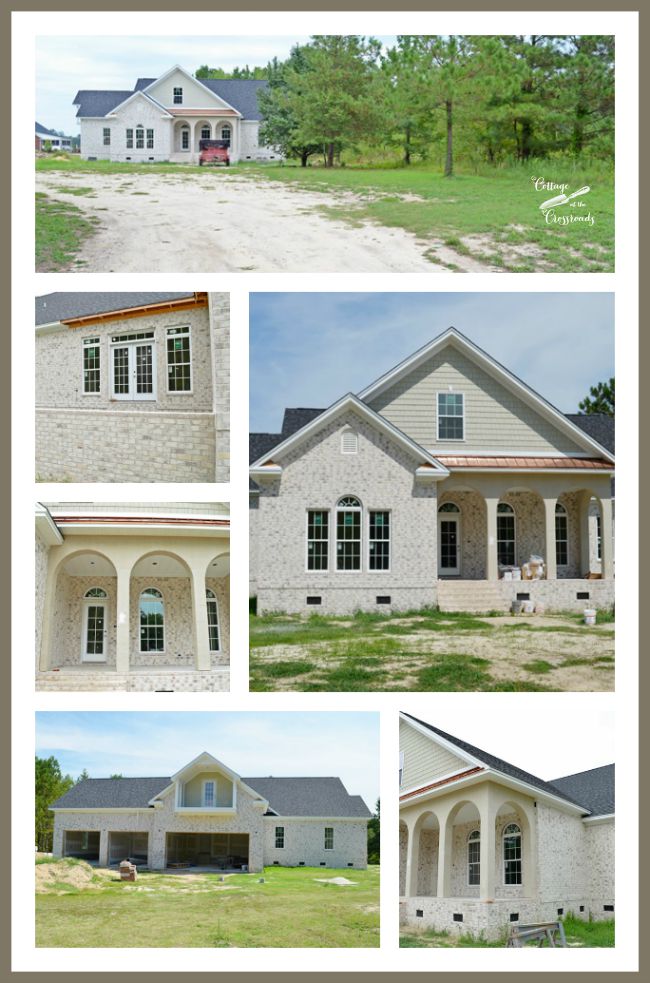 I will keep you updated as the house nears completion, but I thought I'd show you a few details.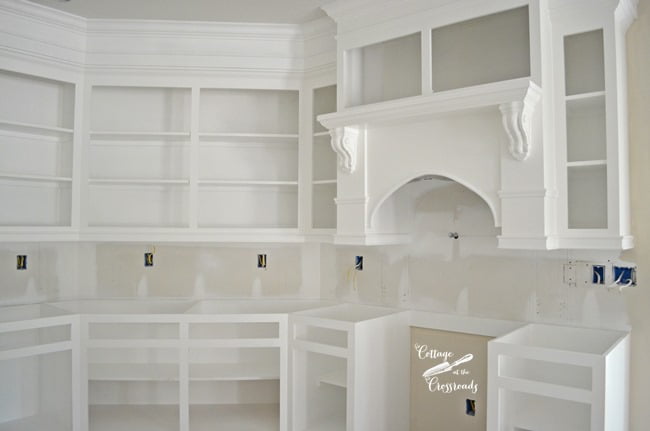 Here is part of the kitchen cabinetry built by an amazing craftsman named Jose.
I could tell he was a real perfectionist when he created this board and batten treatment on the dining room walls. The builder is Philip Dowling Builders, LLC, and he built Leo's other brother Jim and his wife Jean's house. And if we ever renovate our kitchen, he will be the only one I will let do it!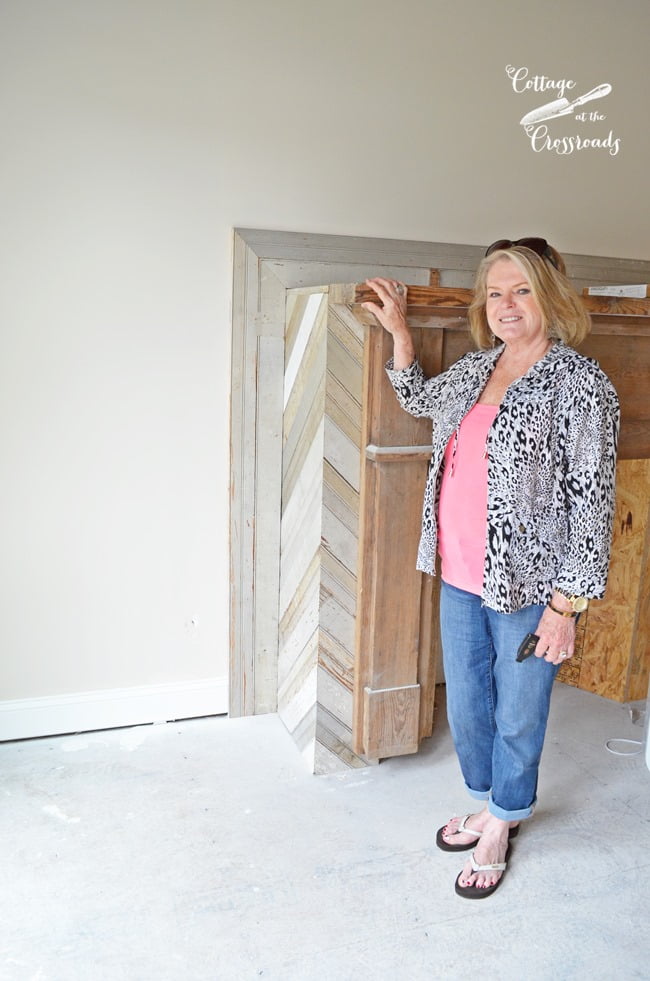 Here is my SIL Jean standing beside one of the fireplaces.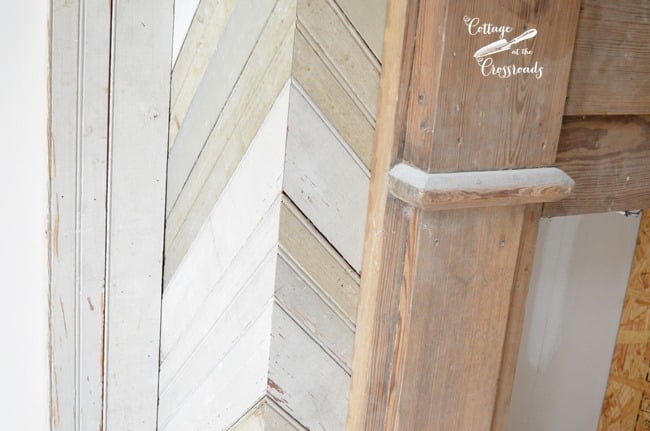 I found the antique heart pine mantel for their home, and I wanted you to see the way the old bead board has been added around the fireplace. And since Jean was here at the Crossroads yesterday, I went ahead and gave her the copy of French Accents that I ordered for her birthday present.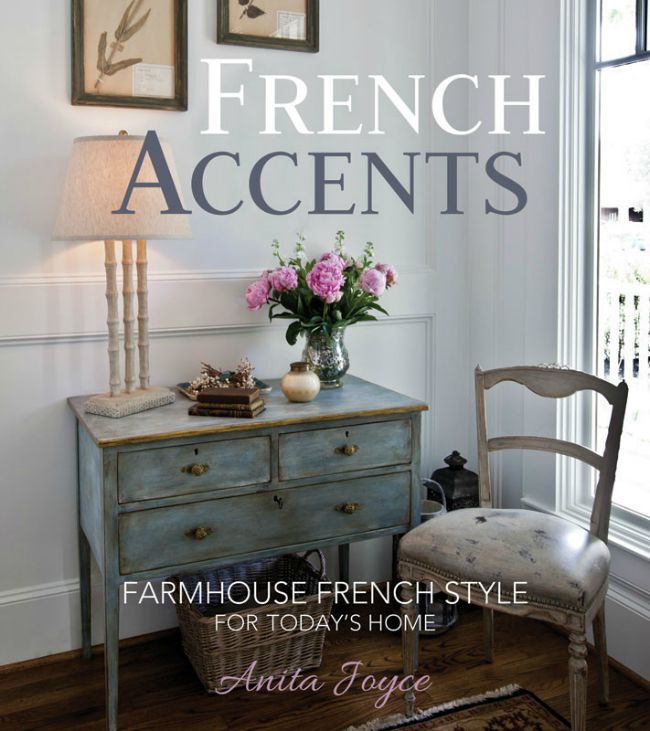 And she was as smitten by the cover as I was!
The entire book is filled with pretty photographs mostly taken by Anita herself. But you don't get just pretty photos in this book. You get all of Anita's tips on how to acquire the French Country style. She shares step-by-step directions on how to paint, repair, and slipcover furniture to give it that charming Frenchy look. As I was reviewing my copy, I was soaking up all of her valuable tips on how and where to purchase all the items and accessories that complete the French Farmhouse style. She even has instructions on how to attend and bid on items at an auction!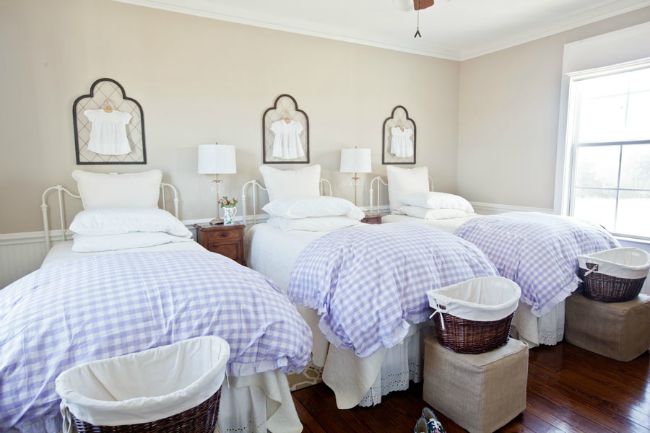 (image from cedarhillfarmhouse.com)
One thing that I particularly liked about the book is how Anita shares her thought process in decorating rooms. As a follower of her blog, I have seen the different versions of this room at their country home. And as she says, it takes a long time to get your home just the way you want it! But in this photo, the room is pure perfection!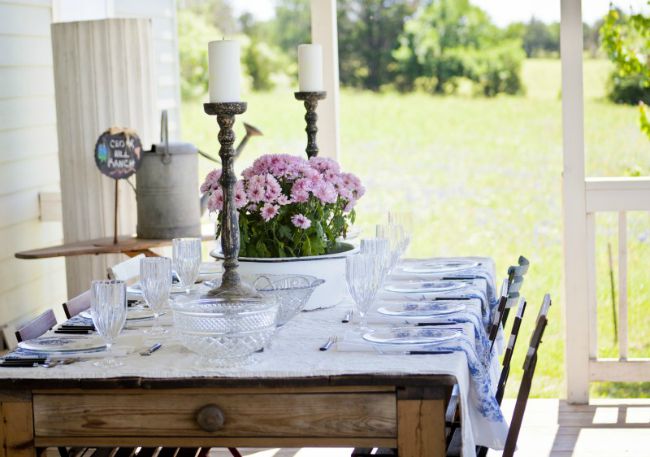 (image from cedarhillfarmhouse.com)
Included in the book are Anita's tips on setting a beautiful table. As a self-professed dish addict, she loves to pull out her pretty china to make guests feel special. As in the photo above, her style is comfortable and casual even with the finest things.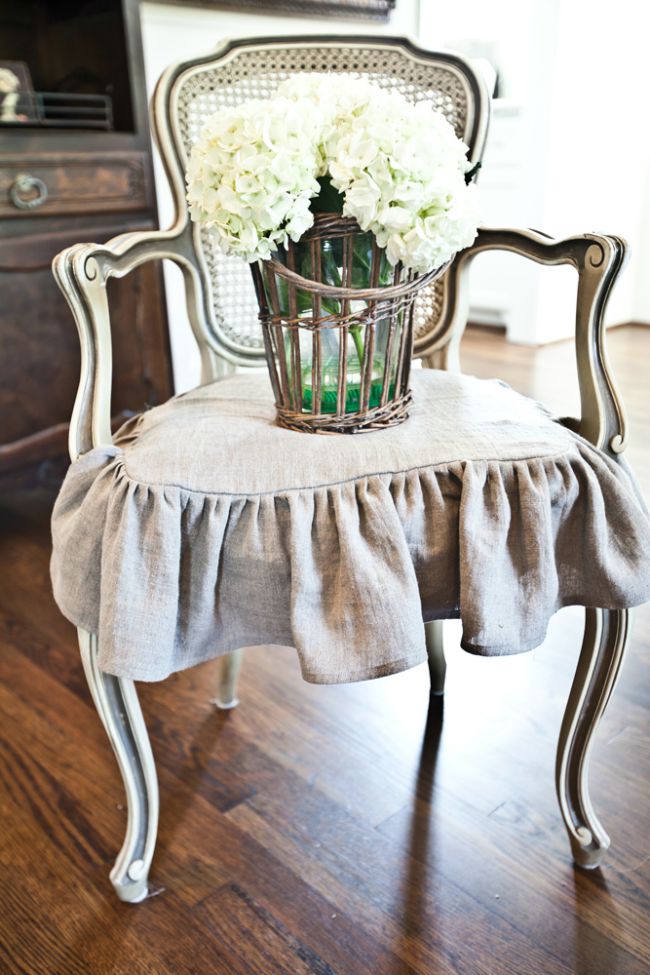 (image from cedarhillfarmhouse.com)
Anita's tips are suitable for many styles, not just French Farmhouse. She has inspired me with her directions on how to make these flirty little seat covers! Don't be surprised to see something similar in our dining room soon!
I can't wait to see how my sister-in-law Jean incorporates many of these ideas into her new home. She LOVED her copy of French Accents that I gave her! You can order a signed copy from Anita's Cedar Hill Farmhouse Shop (affiliate link) like I did. She donates $1 for every book sold from her shop to Summer House, a place for people with developmental disabilities. While you are there, you can look around at all of the other products she carries that can give your home some French style.
Or, you can order a copy from Amazon HERE (affiliate link.) But don't wait! The books are selling fast! I've heard the first printing has already sold out! Just think how many names you can cross off your Christmas list. But don't forget to treat yourself, too!