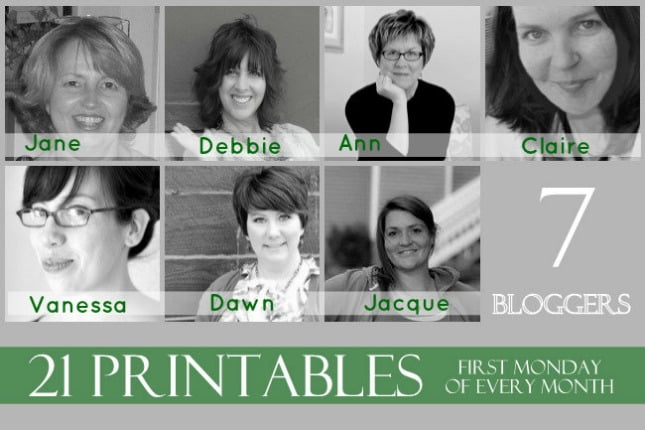 Hi everyone! We're back with the January edition of our monthly printables party where the 7 of us bring you a variety of free and creative printables.
I hope your new year is off to a great start. Leo and I have been doing some small DIY and organizing projects around the house such as cleaning out the pantry and replacing a toilet seat. (I didn't think you needed a tutorial on that one!)
Our one new year's resolution is to concentrate on our health this year. And the main way to do that is to control what we eat. I am a firm believer in "You Are What You Eat," and when our garden is producing we eat plenty of healthy and nearly organically grown produce. But during the winter months, we find ourselves slipping back into old habits and eating things that are not the best choices, so we decided that we're going to do something about that.
So, we put ourselves on a low carb diet. And for the past 4 days we have eaten lots of salads and vegetables and have avoided any bread, pasta, or anything processed. I've already lost 3 pounds and Leo has lost about 8 (he can gain and lose weight faster than anyone I've ever seen!)
Let's just say that Leo and I are no strangers to diets. We've tried quite a few of them, but instead of calling this a diet, it's our healthy eating plan. And to avoid boredom, I'm trying to find really delicious ways of preparing the foods that fit our plan. So I'm committing to bringing you a delicious, low carb recipe once a week and we can all get healthy together!
And to keep us on track, I've created this printable to remind us of our goals.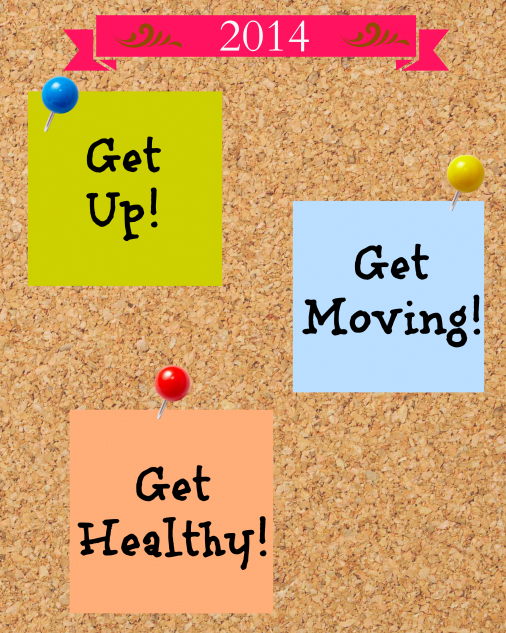 Click HERE to download and print.
Leo came up with this slogan for us. He was actually brainstorming some new liners for our radio station, and he came up with this one. If you listen to the station, you'll hear it from time to time and the music, of course, will get you moving.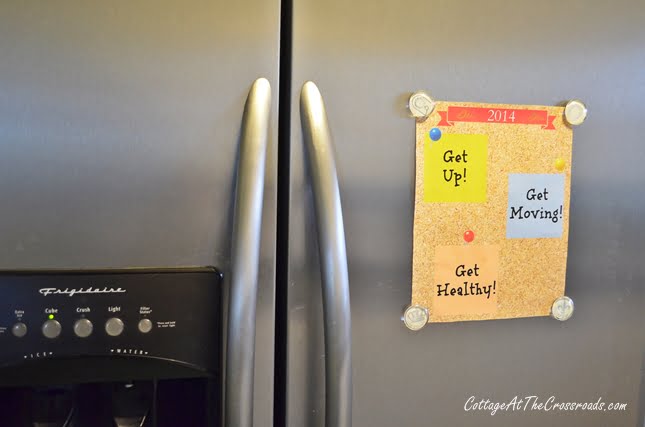 You can see that I've printed it and placed it on our refrigerator as a reminder. As a blogger, I spend a lot of time in front of the computer, and another goal is to get up every hour or so and get moving! It's just not healthy to sit so much and stare at the computer screen. But don't worry! This won't affect our blog: it'll just force me work more efficiently!
The next printable I've created for ya is this one! Are you like me ? I'm really missing our garden and itching to get outside to dig in the earth!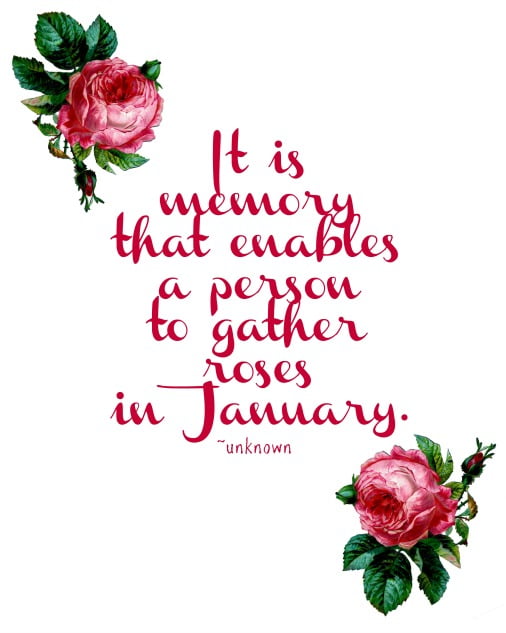 Click HERE to download and print.
Oh my! How much fun it is to watch the roses grow and bud. It is, to me, the most enjoyable part about early spring. But I'll just have to depend on my memory right now since the weather isn't cooperating. You know, there's plenty that we can do inside to prepare for the growing season. In a few days, we'll bring you some tips aimed for the beginning gardener.
And here's my last printable. A few months ago, I saw a T-shirt with this saying on it and copied it down because I loved it so much.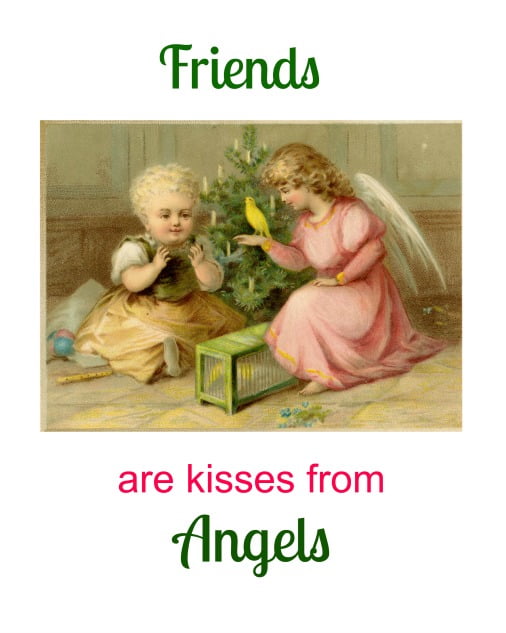 Click HERE to download and print.
So sweet! I can't imagine life without friends, can you? The rose and angel graphics were found at The Graphics Fairy where you'll find a huge collection of free graphics for just about any project you can imagine.
Be sure to check out what the other ladies have created for you this month by clicking on the links below.
And remember to GET UP! GET MOVING! GET HEALTHY!