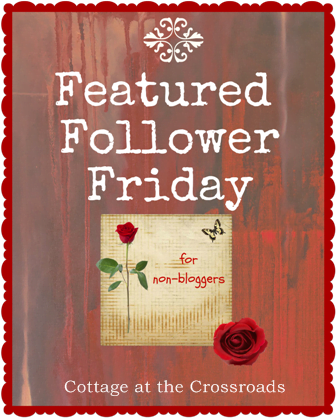 It's Featured Follower Friday and we have two followers that we'd like to highlight today.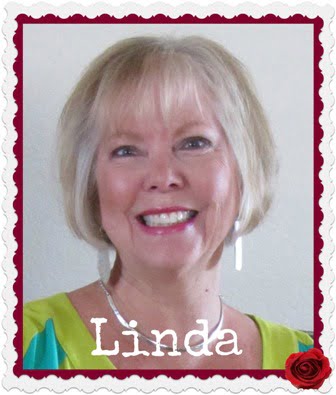 This is Linda from Colorado and we first featured her several week ago. Since then, she has sent us some more photos that I thought you'd like to see.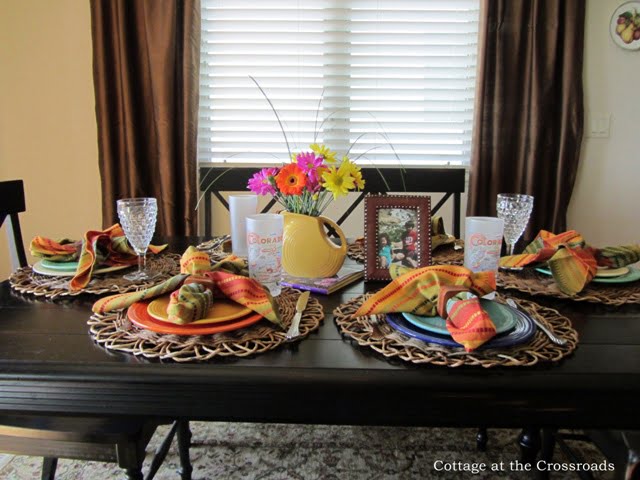 Linda set this table in preparation for a visit from their son, daughter-in-law, and 2 grandchildren. Her vintage Fiesta ware makes the breakfast table especially warm and welcoming.  Linda found the  placemats and  colorful napkins at  Pier 1.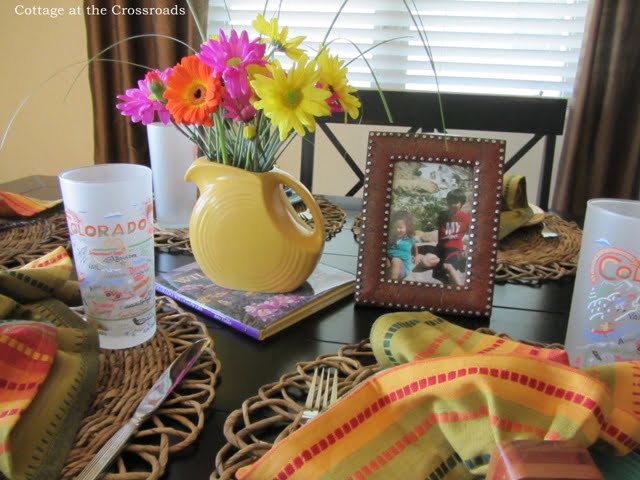 One of Linda's special touches on the table is a photo of her two grandchildren from a previous visit, and the pitcher is elevated with a book on Colorado wildflowers.  Those Colorado glasses are a gift from Linda's friend Shirley from the blog Housepitality Designs.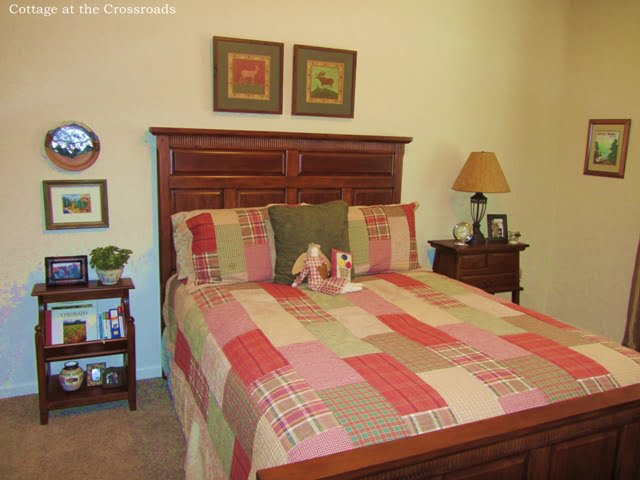 The guest bedroom in Linda's home is decorated with Colorado prints, souvenirs, crafts, and photos of guests from different scenic Colorado locations.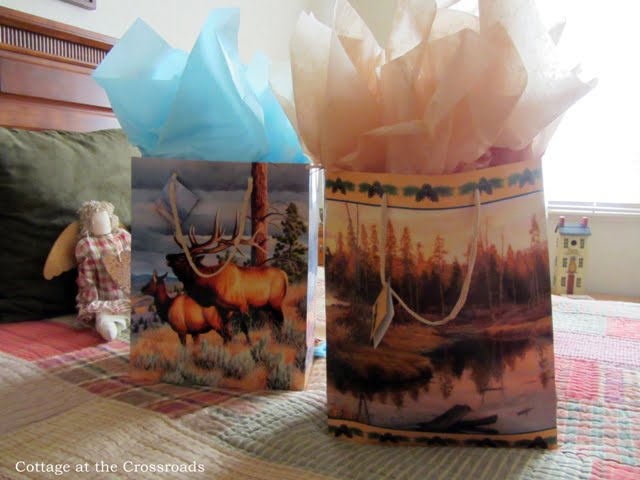 Linda makes her guests feel especially welcome by making gift bags for them. In the children's bags are made in Colorado sweet treats and puzzles, and the adults get locally made beer and glasses.  In my book, Linda is the hostess with the mostess! I bet she has frequent visitors!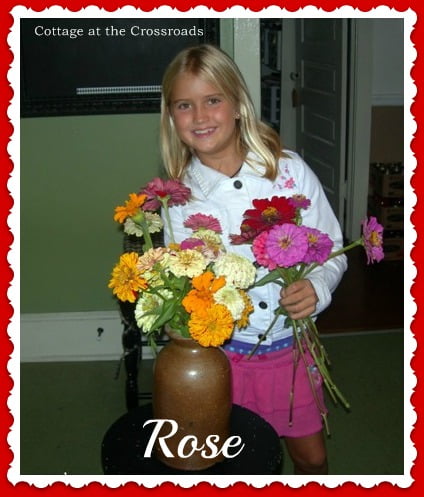 Our next featured follower is a very special young lady who reads our blog.  It's our granddaughter Rose. She likes to comment on posts. Here she is arranging flowers that she cut from our garden.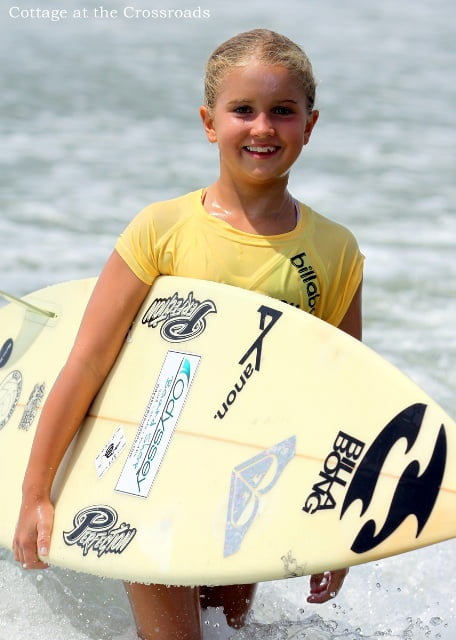 Rose is only 9 years old, but she is a surfer extraordinaire!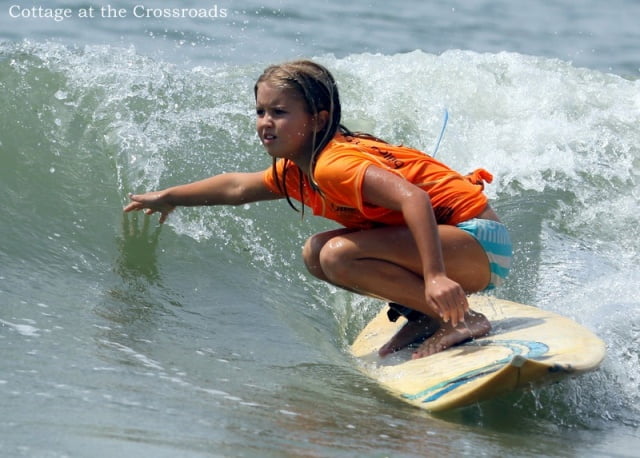 Rose enters surfing competitions and wins, beating girls much older. (I'd like to say that I took this awesome photo, but a friend named Vicki took this one and the one above.)
Rose, we really appreciate you reading our blog and keep those comments coming!
Readers, don't forget to send in photos of your projects, crafts, or gardens, and we may feature you, too.