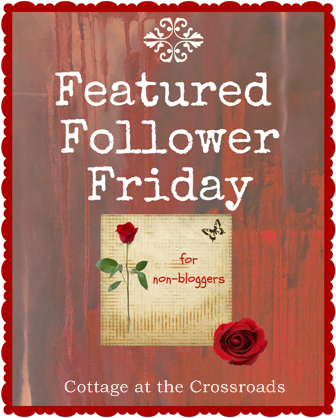 Our featured follower this week is a special Facebook friend.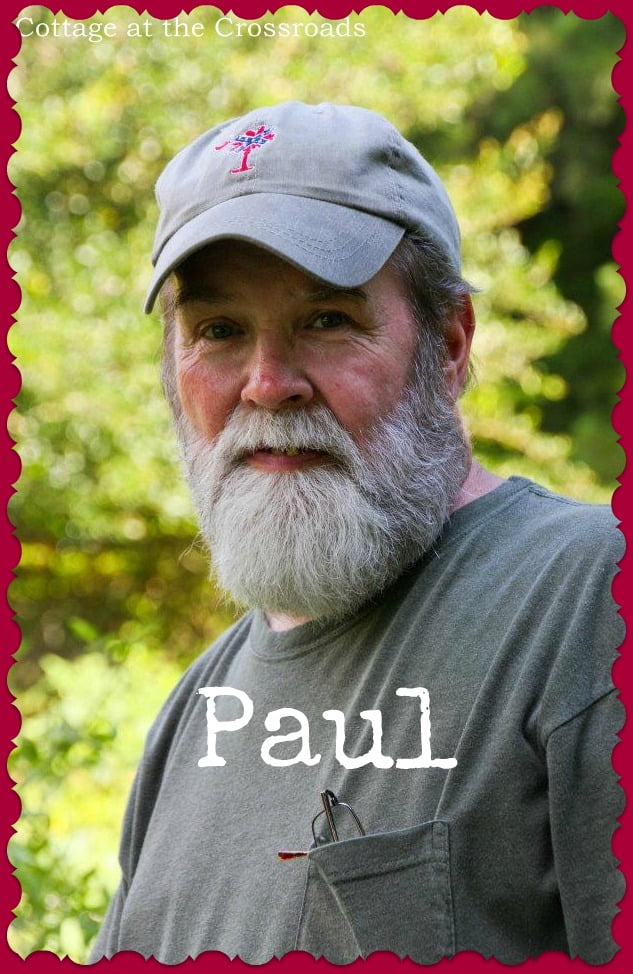 Meet Paul Nelson, a retired farmer, gardener, husband, father, and a man of countless witty and profound sayings.
I've never met Paul personally, although Jane and I intend to visit he and his wife Lana one day. You see, several years ago, Paul sent me a friend request on Facebook. So I clicked on his name to see his profile, and this is the picture that I saw.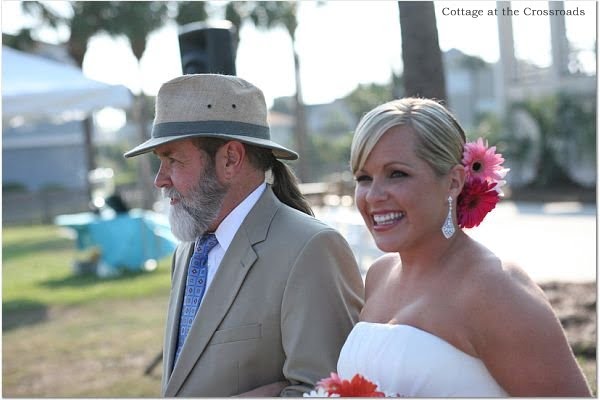 He looked about my age and that maybe at one time he was an ex-hippie. This looked like the kind of guy that I should accept as a friend on Facebook, and I did.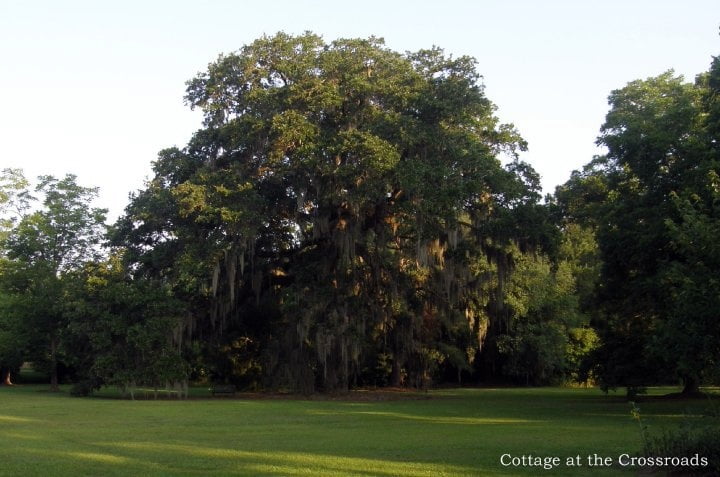 In the next few months, I learned a lot about Paul. He's from the Low Country of South Carolina. What a beautiful place it is.
Those of us who follow Paul on Facebook recognize his trademark opening statement. It's "Hellfire," immediately followed by something profound or funny. Here are just a few examples:
Hellfire it's a fact y'all that relationships are harder now because conversations become texting, arguments become phone calls, and feelings become status updates………
Hellfire nothing better then pouring peanuts in a cold tall RC Cola….
Hellfire y'all I'm going to wally world in a few minutes….does this belt look OK with these sweat pants……….
Hellfire y'all know when you hear a certain song, you can close your eyes and get sucked back into a moment of your life. Music has power like nothing else ……..
You get the idea. A lot of his friends have suggested that he write a book called Hellfire. I know I'll be first in line getting it signed at Barnes and Noble.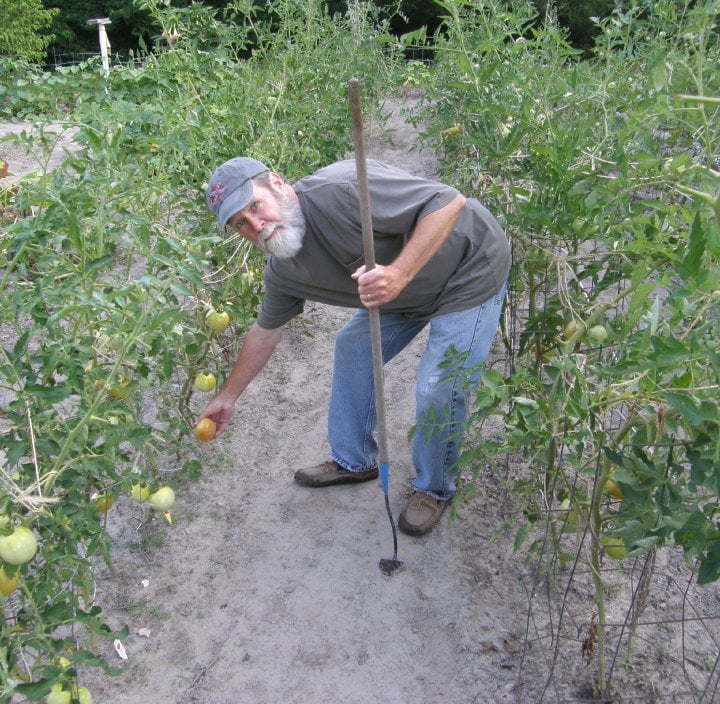 When I planted my garden several years ago, Paul sent along some great tips about gardening and suggested several books.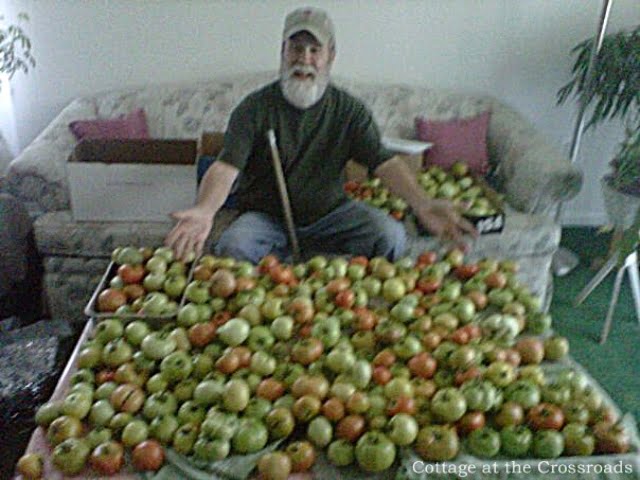 I can see why Paul's friends call him the Tomato King.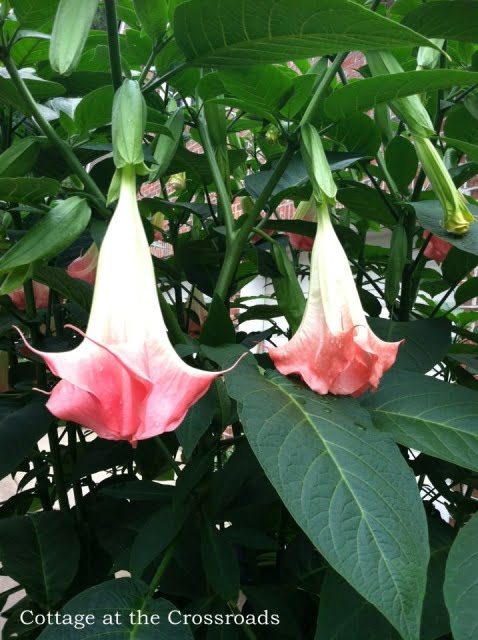 It seems Paul can grow just about anything that he touches. Here are his angel's trumpets and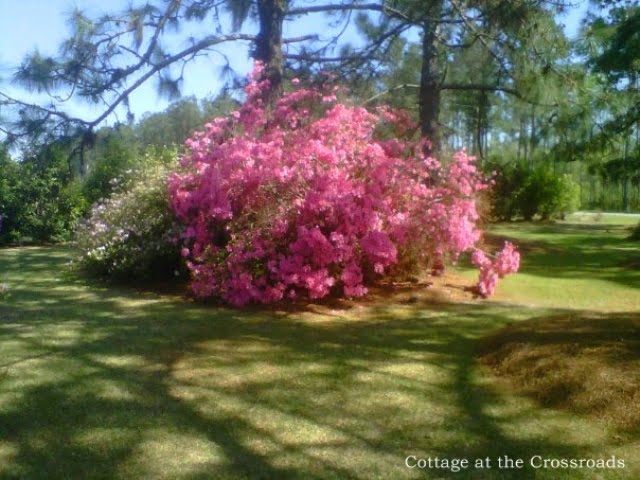 his six foot tall azaleas.
Some of his Facebook friends refer to his home as his kingdom in the pines.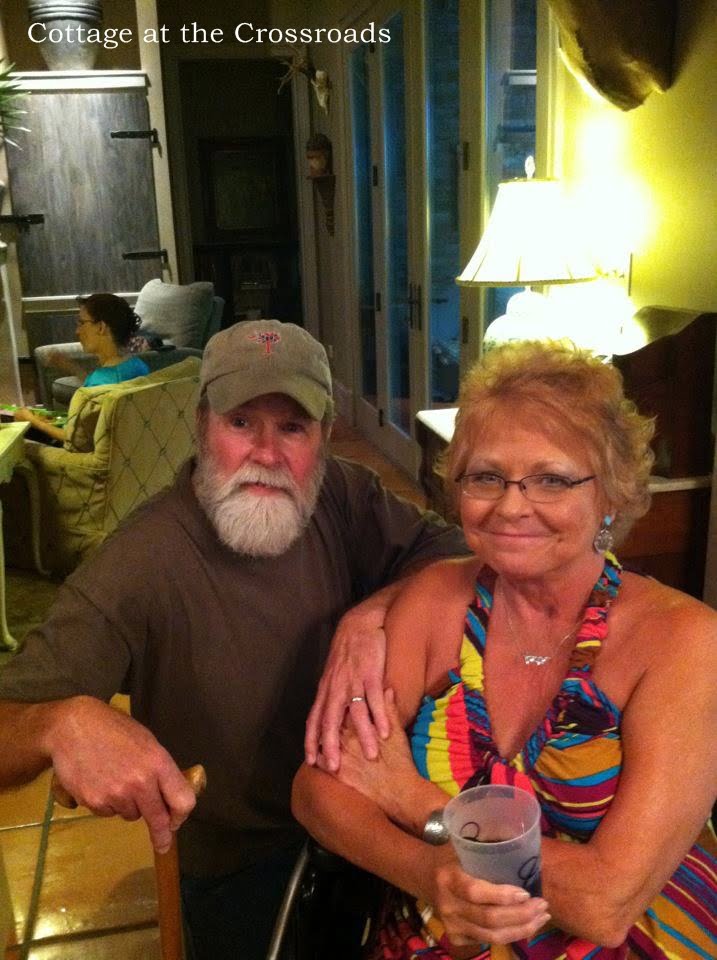 This past year has been extremely difficult for Paul and his lovely wife Lana. It began when Lana had a severe heart attack and suffered various complications. Throughout the healing process, Paul maintained, with the help of his friends, family,  and faith, his optimism and good sense of humor. We're happy to report that Lana is recovering, adjusting, and doing fine.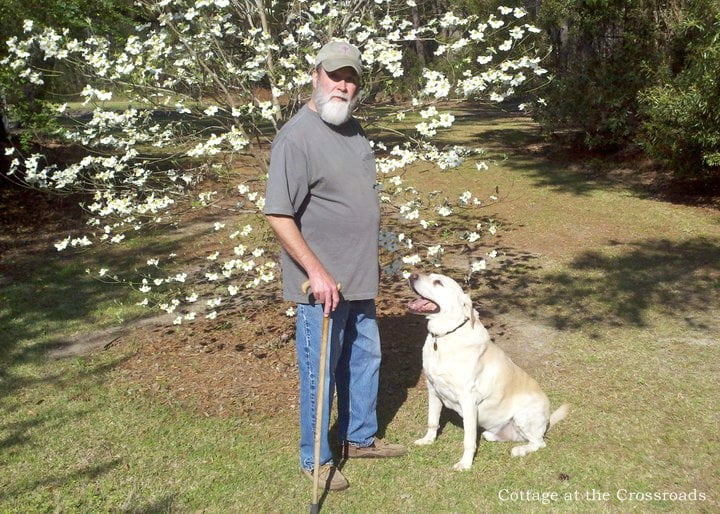 I look forward to Paul's Facebook updates. There was only one time when we didn't hear from Paul. Several days later, Lana posted on her status that his dog and best friend Buck had died. I was sad for him.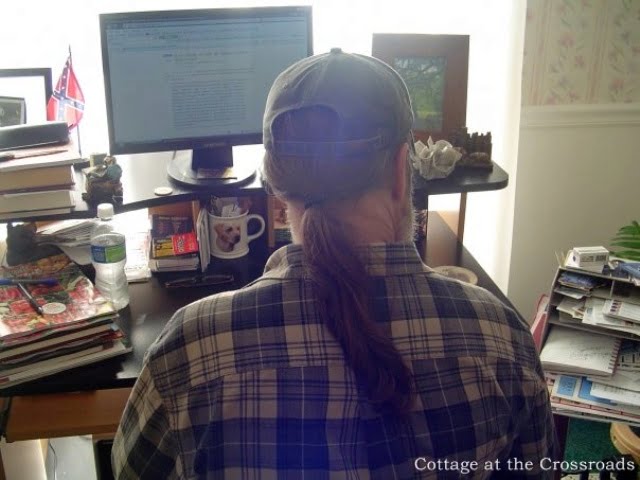 Thanks, Paul, for being virtual friends with me and Jane. Hellfire! Keep those quotes, interesting links, and garden updates coming! And thank you for supporting and promoting the Cottage at the Crossroads.
And if you're a non-blogger and would like to be part of our Featured Follower Friday, send us your info and photos of your recent project, craft, or whatever you're growing or cooking.
Live from Windham's Crossroads,