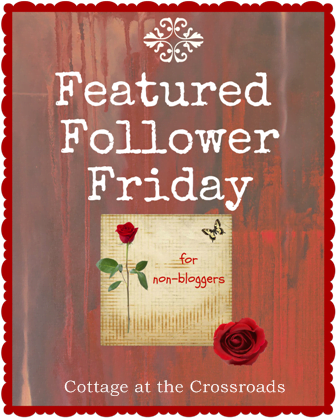 Happy Friday everyone! We've had a great response to our new feature, and we are happy to showcase two more followers of our blog.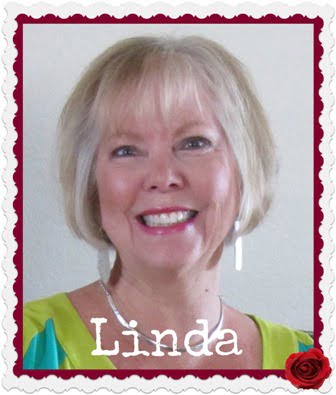 Our first featured follower this week is Linda. She lives in Colorado and is best friends with another one of our followers, Shirley of Housepitality Designs. We all love Shirley, don't we?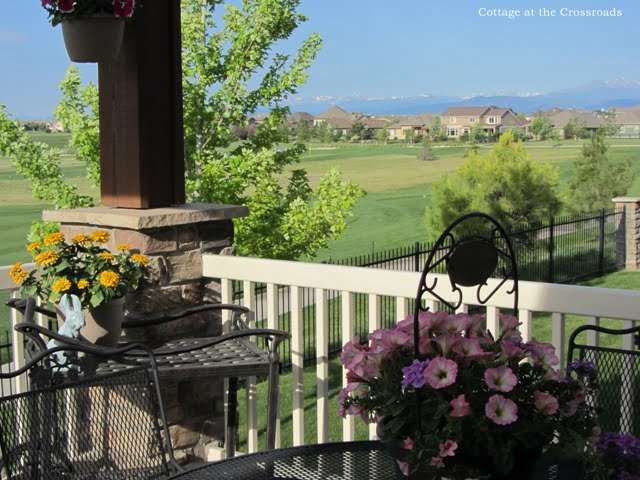 She and her husband live in a patio home on a golf course. Look at that amazing view that they have of the Rocky Mountains!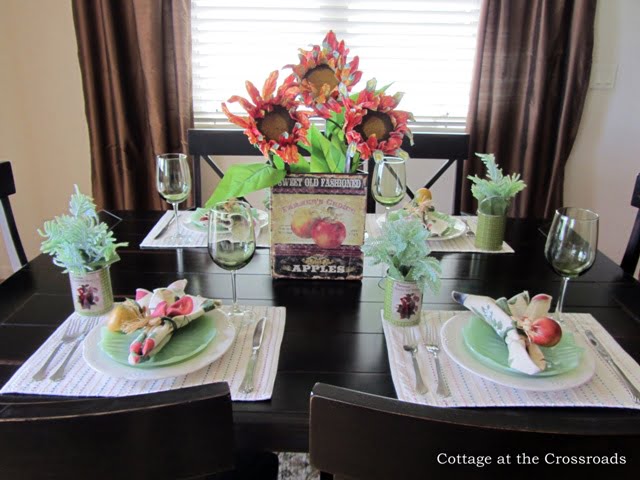 Just like our friend Shirley, Linda enjoys tablescaping, and this is her "Welcome Summer" tablescape on her breakfast table. It's just beautiful, Linda.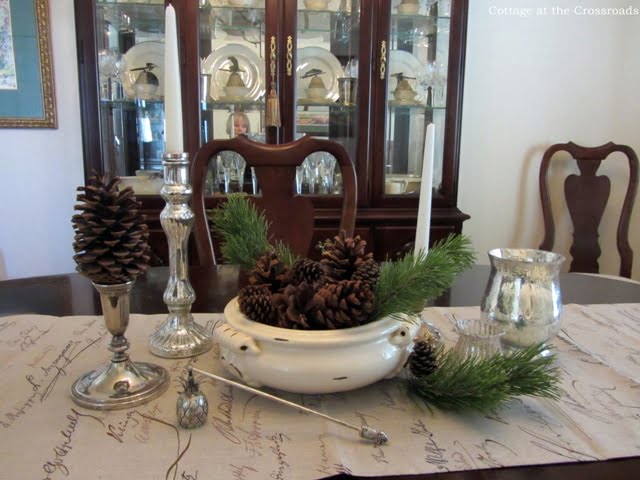 Linda likes to use a lot of natural elements in her decorating in order to be true to her surroundings.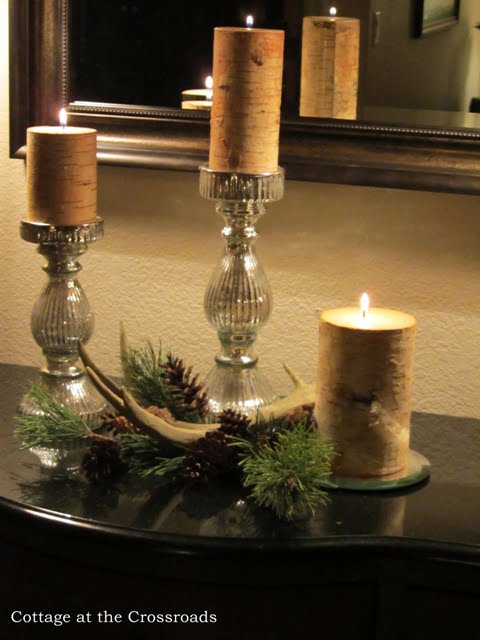 Look at this gorgeous vignette that she put together with more natural elements including those deer antlers.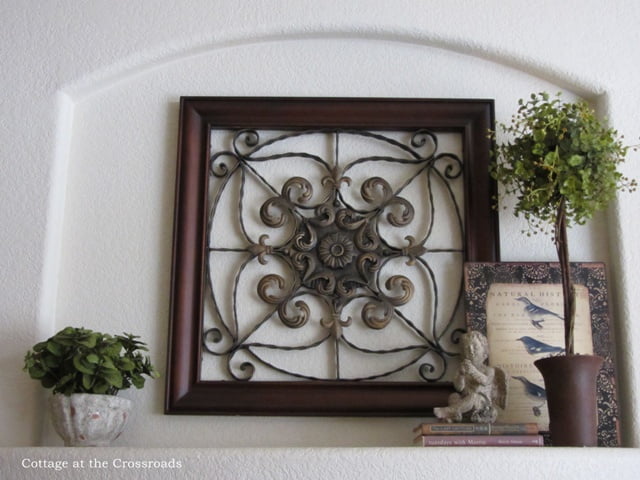 This is her mantel display.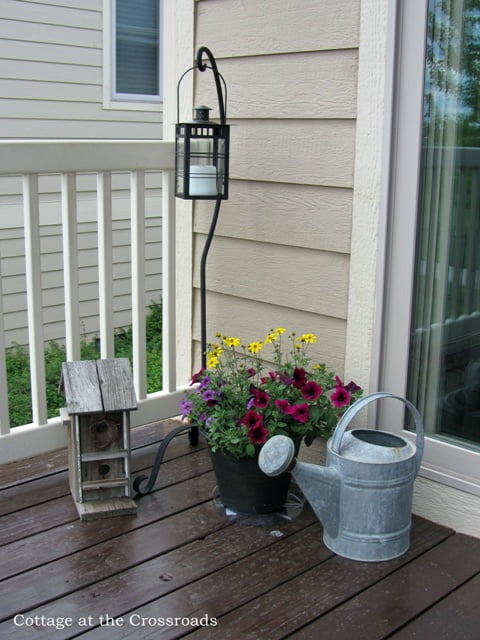 Isn't this display really cute with that vintage watering can?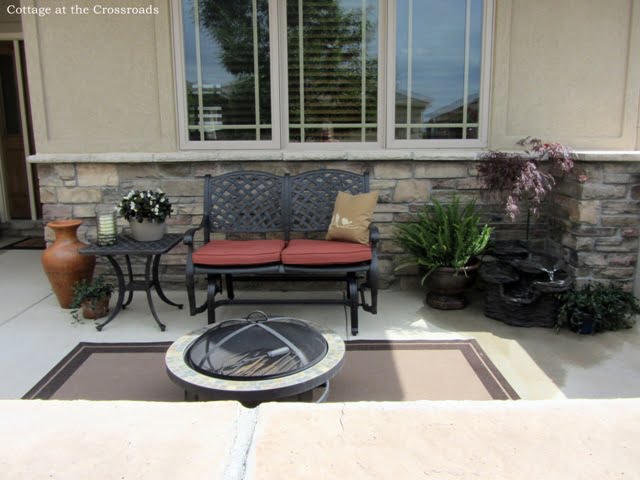 Linda and her husband enjoy sitting outside in their front courtyard on this glider, listening to the water fountain, enjoying good conversation with each other or a neighbor, and sipping a little wine.
Thanks for sharing your photos with us, Linda, and thanks for following the Cottage at the Crossroads.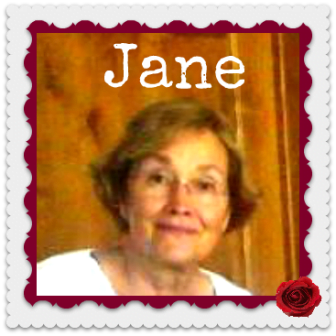 Meet Jane Wyndham with a " y" and I'm Jane Windham with an " i."
Jane is my special cyber friend. We met by chance. Last year I received an email from a resort in Idaho saying that I had made reservations there. Well, I hadn't, and I thought someone had stolen my credit card information, so I called the resort. Come to find out, a Jane Wyndham, who happens to have a very similar email address to mine, had indeed made reservations. Well, I wasn't satisfied with that explanation, so I emailed the other Jane Wyndham to ask her if she had made some reservations. So we've since become friends and we found out that we have an awful lot in common.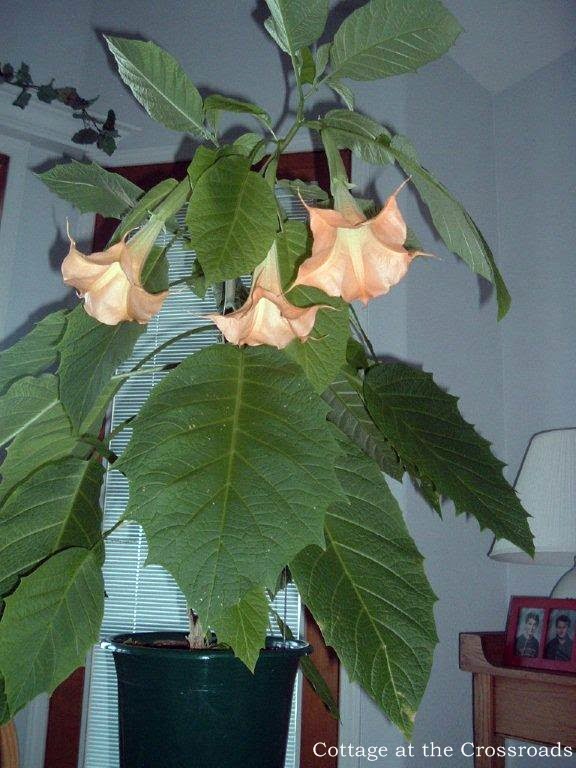 For example, shortly after I posted about planting our Angel's Trumpets, Jane sent me a picture of her plant.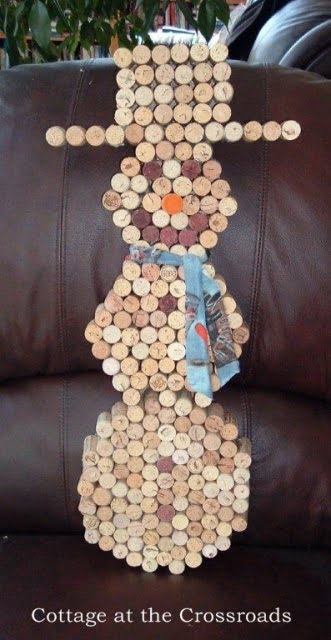 After I wrote about my snowman collection,  she sent this picture of this cute snowman that 2 of her grandchildren had made. She went on to say that they save all their corks, put them in large baggies with this picture, and attach a label that says "Make Your Own."  She and her husband donate the bags to church bazaars and scouting fund raisers. Warning! Saving corks in this fashion could reveal how much wine you drink! Just kidding. It's really a cool idea.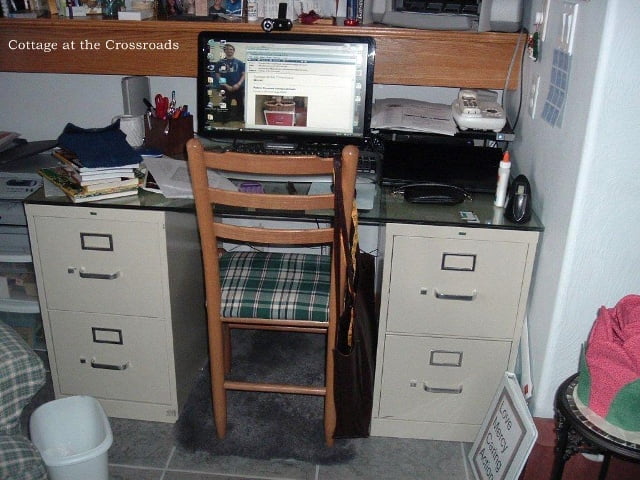 And when I posted about our fabric covered filing cabinets, Jane sent me a photo of her desk.  If you look closely, Cottage at the Crossroads is on her computer screen!
So Idaho Jane, thanks for being a friend and follower.
Remember, if you are a follower and a non-blogger, send in your photos of your projects, your gardens, or anything you'd like to share.
Click here if you haven't entered our Fish Foam giveaway.