It's time for Ten under $10, and today I'm sharing my favorite undereye concealer and the blending sponges that I use to apply it. Both products together cost under $10 and have been a life eye saver for me!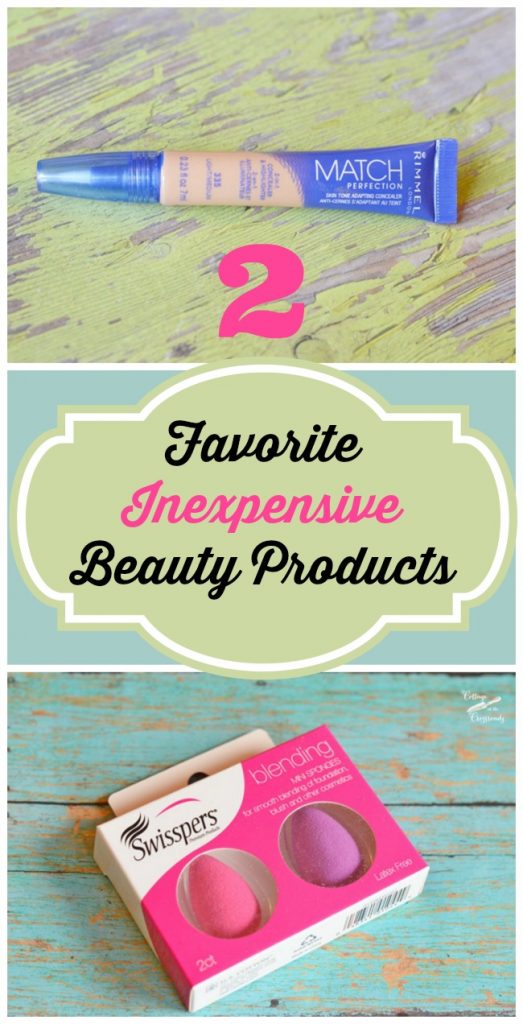 Don't you just love it when you find something that works and you don't have to pay a whole lot for it? I do, too! I enjoy reading about what works for others and rely on recommendations especially when it comes to beauty products because there are just so many to choose from on the market!
For a couple of years, I have been in search of a product to hide my raccoon eyes which developed as my autoimmune eye disease progressed. Becoming very self-conscious about them, I have approached the beauty counter and asked for the very best concealer made. I remember coming home with one that cost about $25-$30 and being disappointed that it didn't produce the results I wanted.
My sister-in-law even gave me a bareMinerals powder concealer to try. I have used bareMinerals foundation for many years because I cannot use products with chemical sunscreens in them and bareMinerals has titanium dioxide and zinc oxide that I do not have a problem using. Their concealer did an ok job hiding my dark circles but tended to settle in my creases.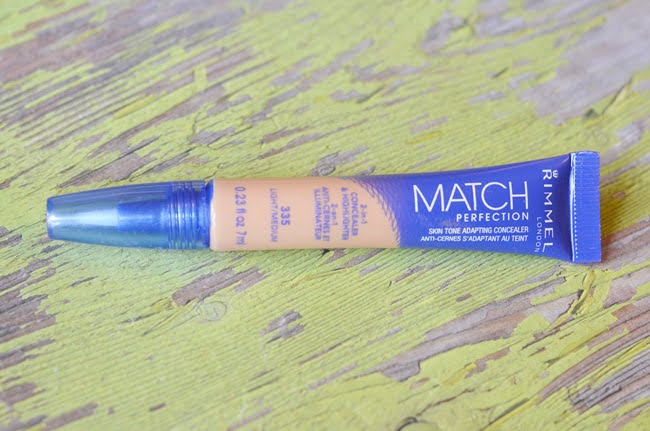 So on a lark one day, I picked up this very inexpensive concealer by Rimmel when I was purchasing my favorite lip liner that they make.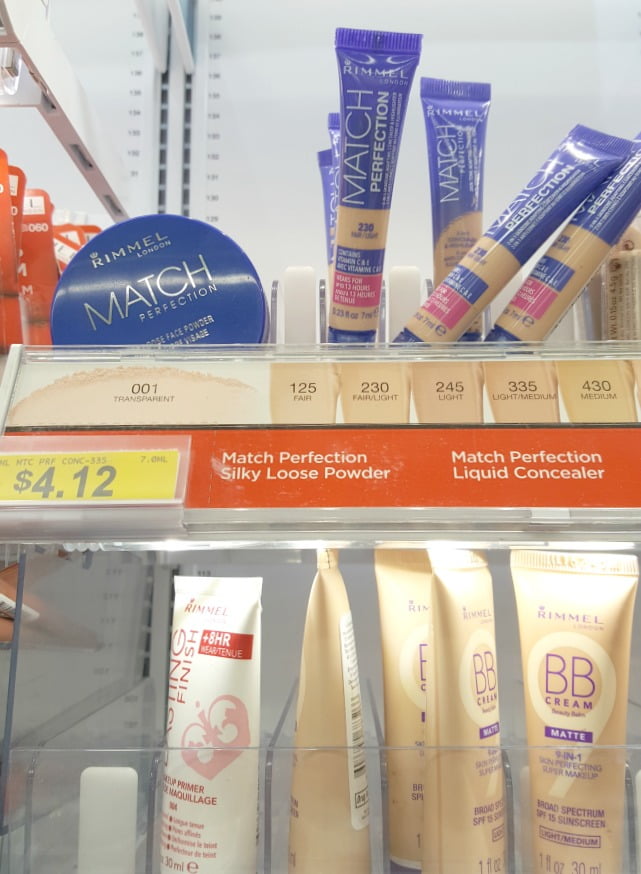 Y'all, it is only $4.12 at my local Walmart store and IT WORKS!!! It is called Match Perfection Skin Tone Adapting Concealer, and the shade that I use is #335 light/medium. It is truly my all time favorite undereye concealer!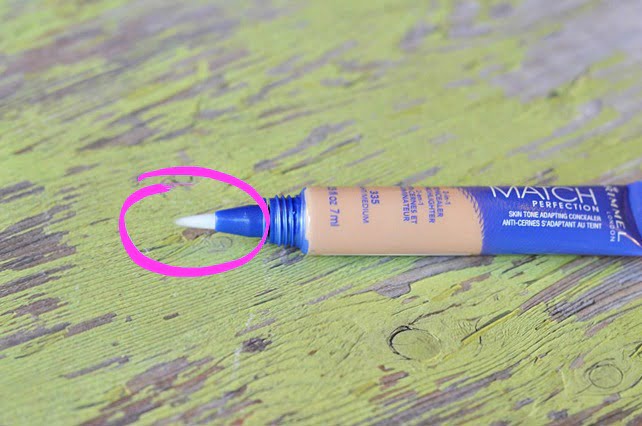 Now I will be the first to admit that I'm not crazy with the applicator brush tip that it has, but at this price, I have learned to work around it. I have found that sometimes too much product comes out of the tip when you squeeze on the tube, so if you try this, be sure to squeeze in the opposite direction from your eyes!
To apply the concealer, I use the brush tip to "paint" a little concealer under each eye in a triangle shape and then I dab a bit into the inner corners. (Some days I dab a bit on my nose if it looks a little red!)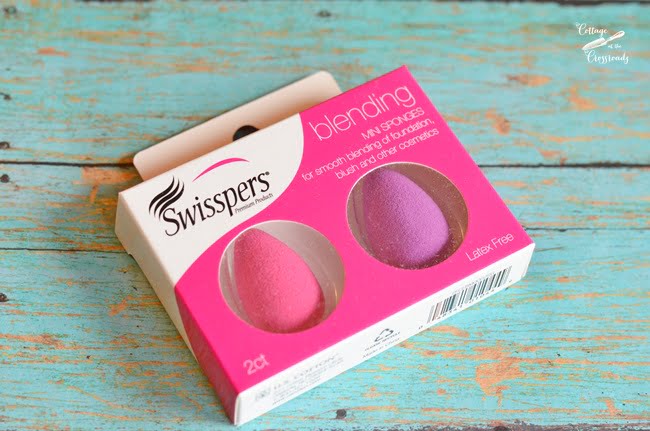 Next, I use one of these mini blending sponges to smooth it all out.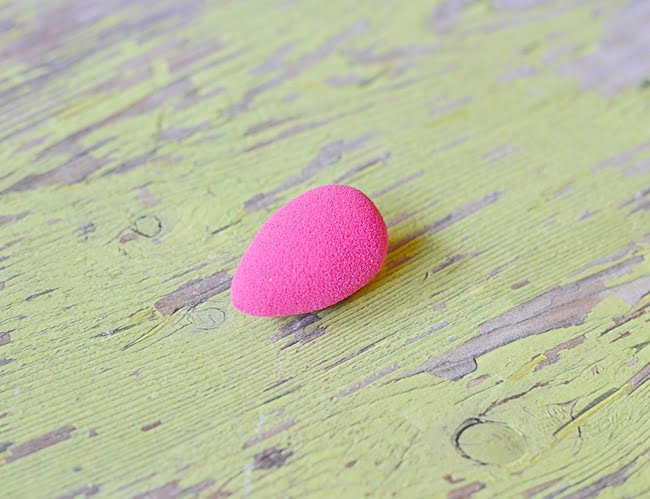 The tapered point of the sponge makes it easy to work the concealer into the corner of my eye and then to blend it out a bit onto my eyelid. Next, I go do something else such as making the bed while I let the concealer dry.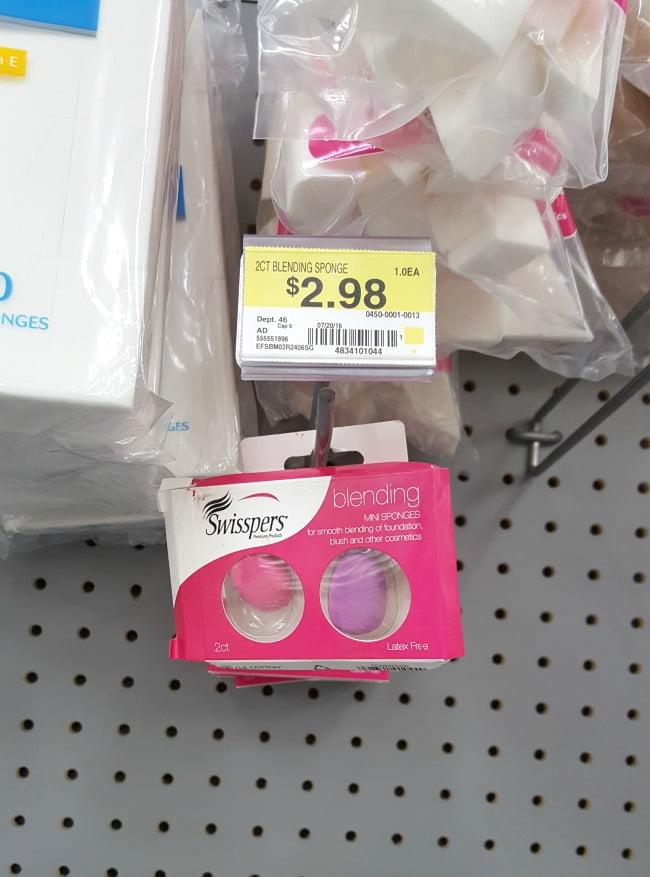 I find these little mini blending sponges at Walmart for $2.98! That's a bargain in my book!
After the concealer dries, I set it by brushing on a little of the bareMinerals concealer that my sister-in-law gave me. You could do the same with any loose powder, and I have found that setting it makes it last much, much longer.
I'm so happy with this concealer that I may even try making some of those videos that all the bloggers are doing now! Hehe! You can find my new favorite undereye concealer on Amazon (affiliate link) HERE.
Have you found any fun new products lately? Let me know in the comment section below.
Now it's time to see what my other cohorts have to share with us today. Just click the links below to visit them, too!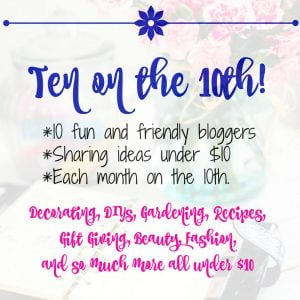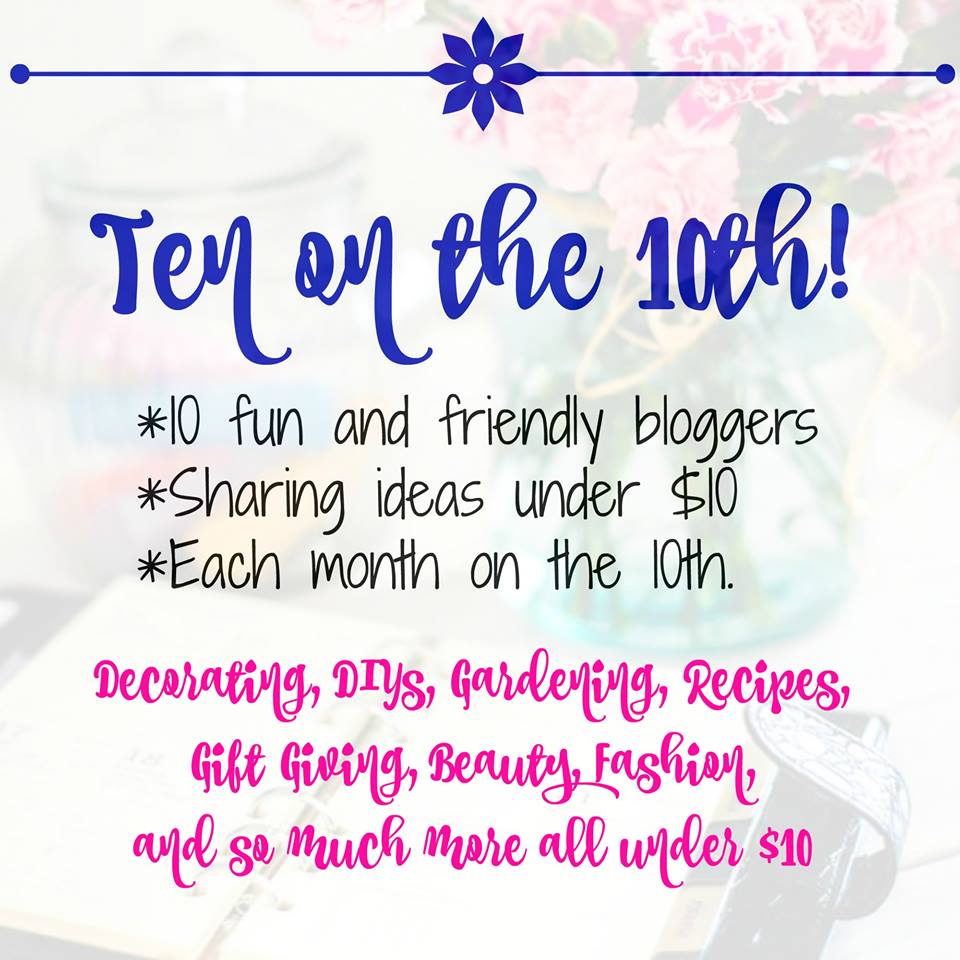 White Spray Paint
At Home with Jemma
Bluesky Kitchen
Garden Up Green
Patina and Paint
Poofing the Pillows
The Purple Hydrangea
The Queen in Between
To Work With My Hands