We had a wonderful Thanksgiving at our house. I spent two days cooking, and we had plenty of leftovers for a few days. But by Saturday, we were ready for something different. Besides, it was time for some football. The biggest game in our state is the Clemson-University of South Carolina game. So Leo's brother Jim suggested that we have an oyster roast before the kickoff.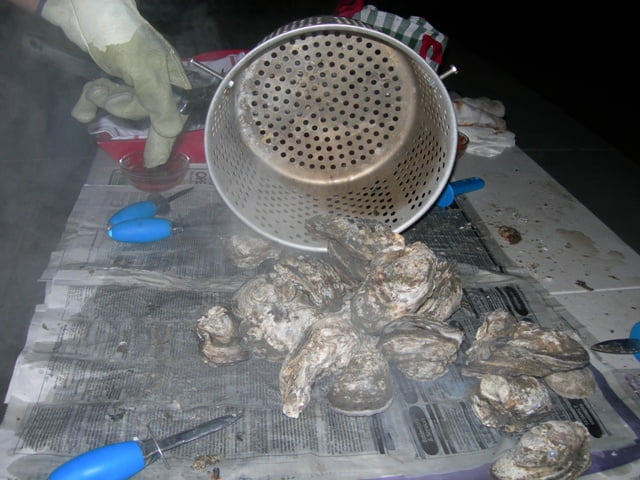 Jim steamed up a bushel of oysters for the four of us.  These were fresh oysters from the coast of South Carolina. Their distinct salty flavor makes them different from any other oysters.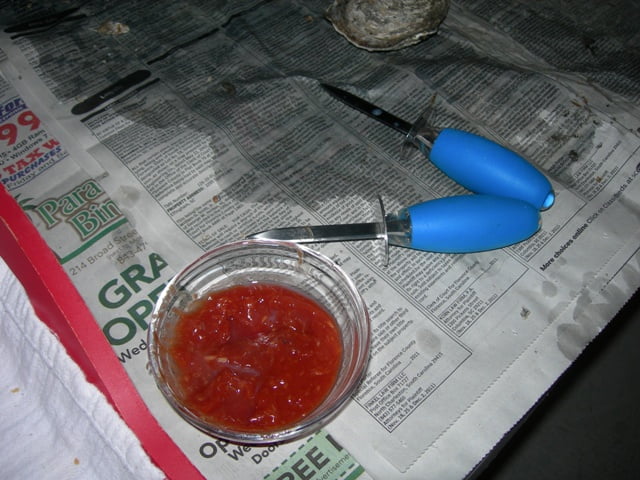 When you dip them in a good cocktail sauce and wash them down with an ice-cold beer, then you are ready for some football.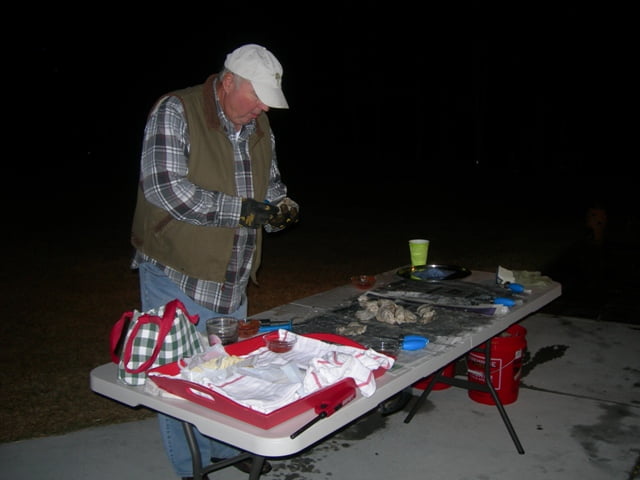 Here is Leo shucking an oyster and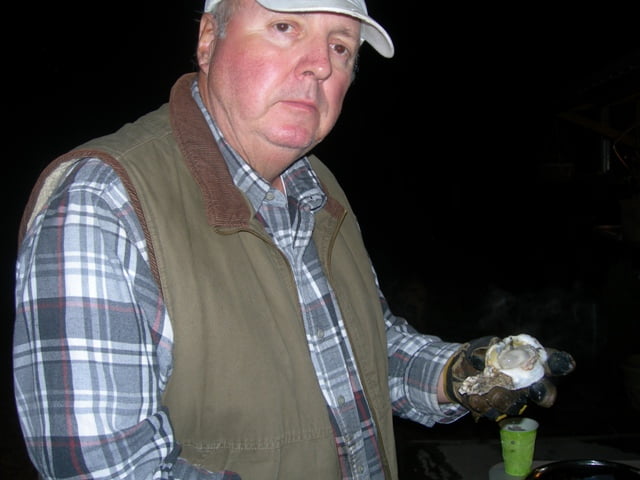 showing you what a fine specimen it is.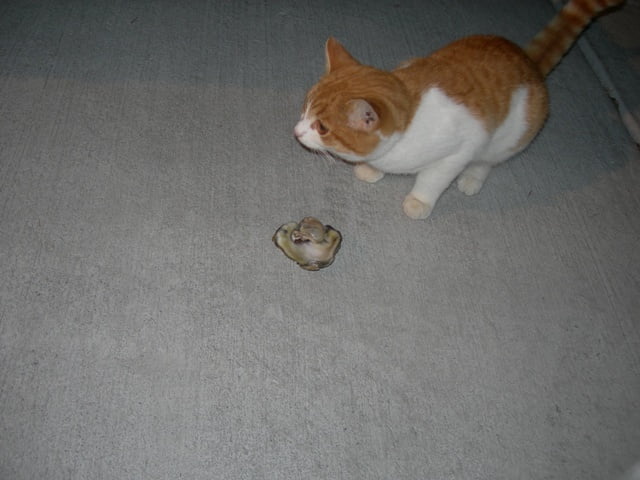 Juicy, our new cat, followed us over to Jim and Jean's house. I think she could smell the oysters cooking.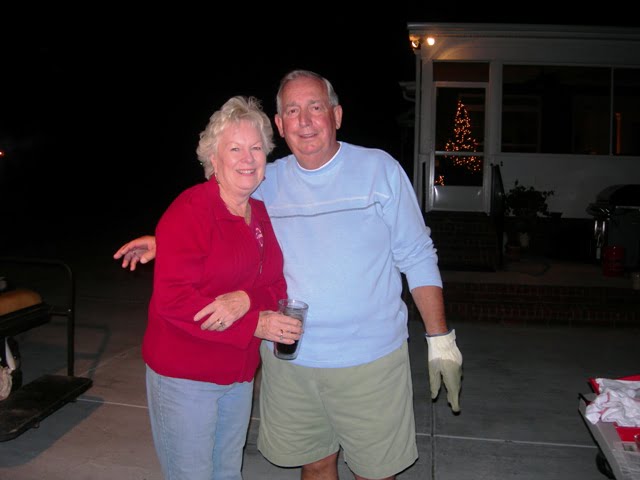 So thanks Jim and Jean for the pre-game oyster roast. The game was the featured game nationwide on ESPN at 7:45 (primetime). Since we're all Gamecock fans, it turned out pretty well. We've got the bragging rights for the next year in South Carolina.
If you remember from an earlier post, we put up Clemson-Carolina scarecrows in early fall. Click here to take a look. The scarecrows came down after the big game.
Today our church had its Hanging of the Greens service which really put me in the mood to decorate the cottage for Christmas. I worked on several projects this afternoon.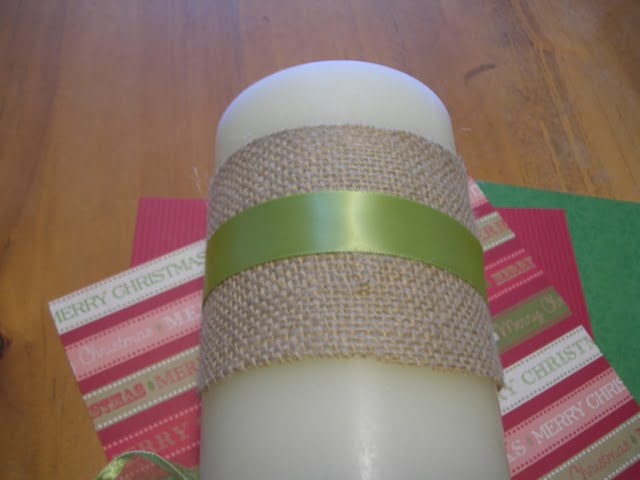 One project was embellishing the candles that I'm using in our mantel display. I cut some burlap to fit around the candle. Then I added a green ribbon.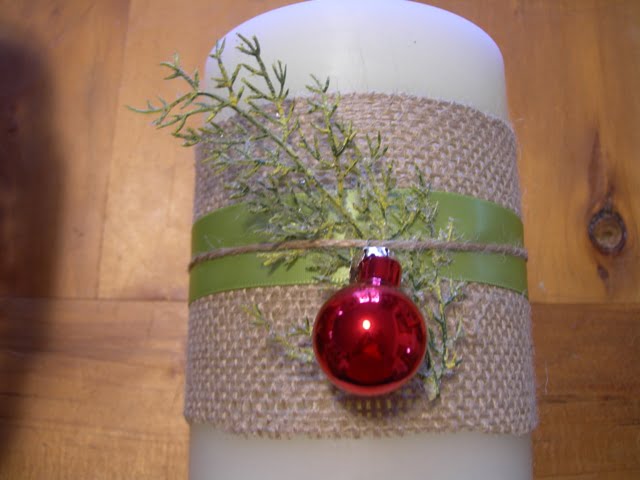 I added a little greenery and a small red ornament tied on with some twine.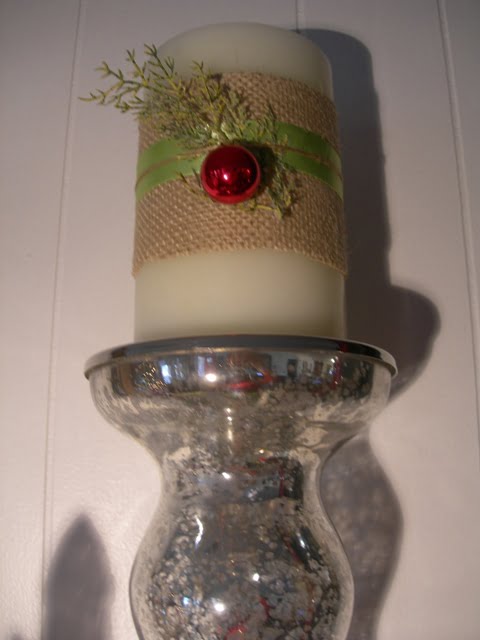 And here it is in a mercury glass stand. I know, I'm a tease, but I'll show you the rest of the mantel display in another post.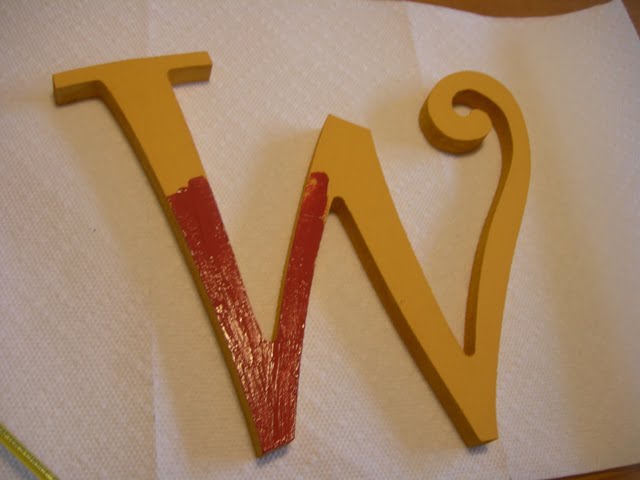 You may remember this letter that I used in our fall wreath shown here. Well, it got a new coat of paint today because it's going to be used in the Christmas wreath.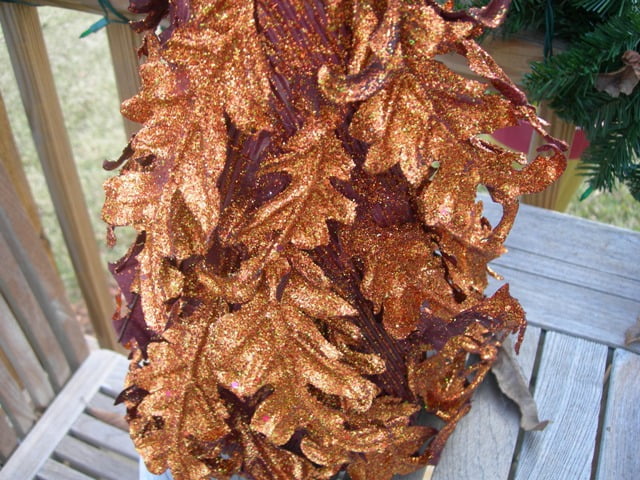 Another project I started this afternoon was remaking this tree that had bronze leaves attached to it.
Well, those leaves are history now, and it was spray painted green.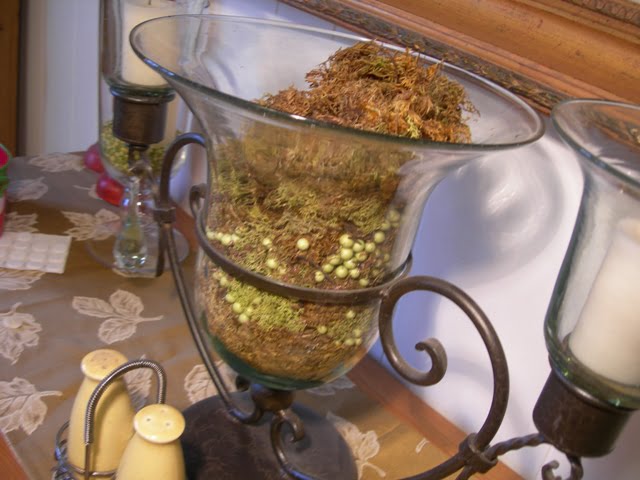 Since I was going to clean out this container anyway, I got the idea to make a moss tree.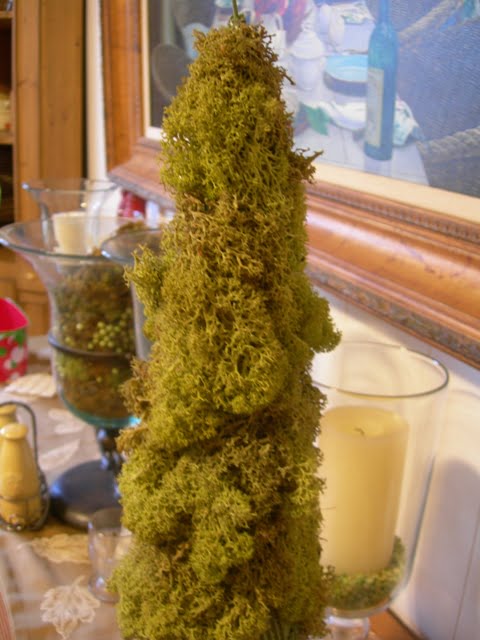 So I pulled out my glue gun and started attaching the moss to the tree form.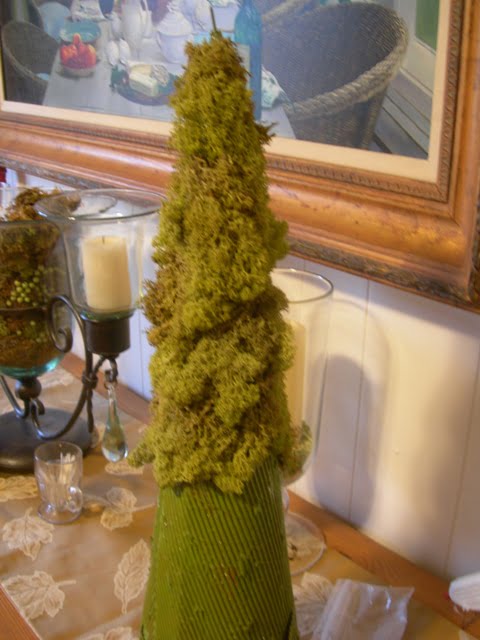 Unfortunately, I ran out of glue sticks and moss. So you know what I'll be doing tomorrow!
Hope you've had a wonderful Thanksgiving weekend, too.