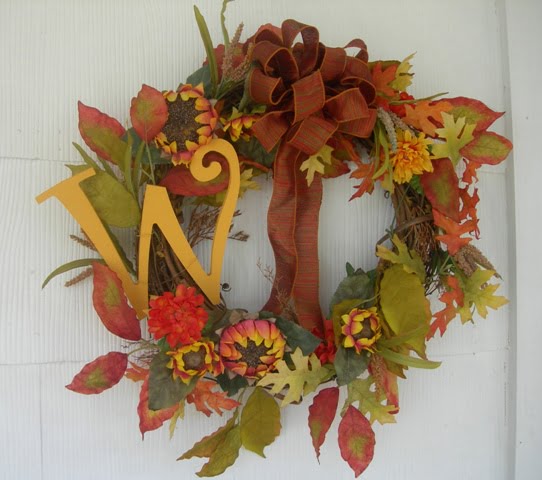 I've had this fall wreath forever! Well, maybe not forever, but perhaps for about 8 years. Surprisingly, the flowers and greenery haven't faded one bit over the years. I did want to refresh it a little this year, so I added 2 new things to it: the letter W and the new bow.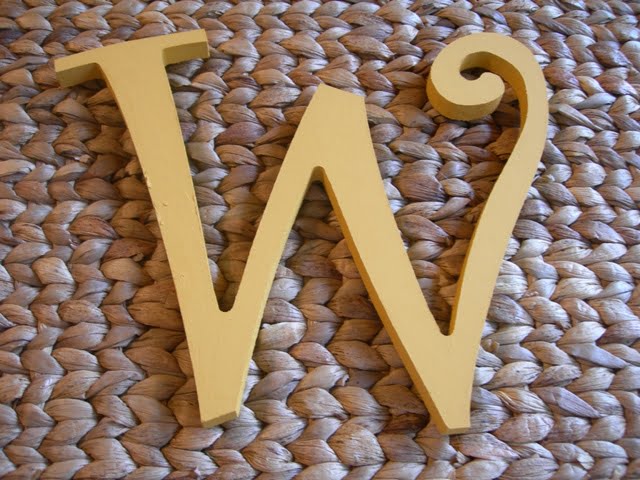 I bought the letter at Hobby Lobby and painted it Turner's Yellow (Folk Art.) I already had the paint from a previous fall project.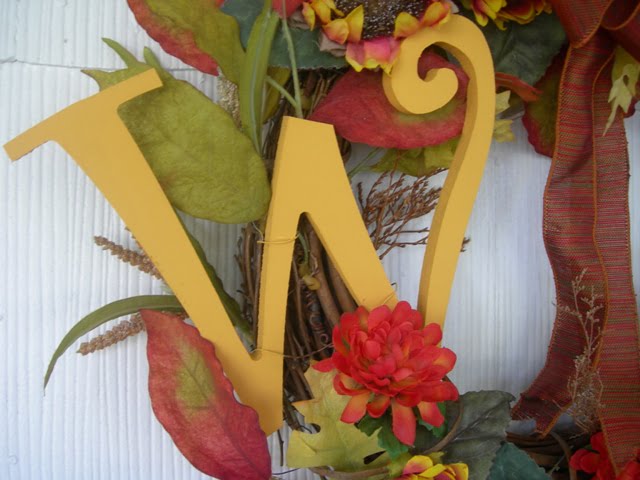 I attached it to the wreath with some wire which I also painted.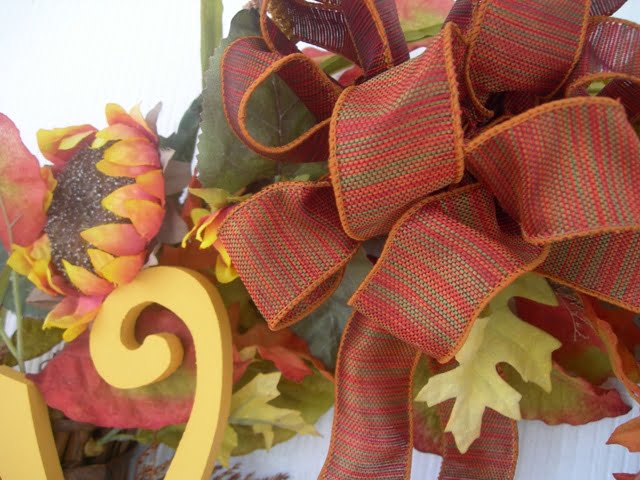 I found this awesome ribbon at Hobby Lobby (50% off, yay!) and made a bow. Love all the colors in the ribbon!
And that's all I did to refresh my very old wreath. She's ready to greet all our company at the Crossroads.