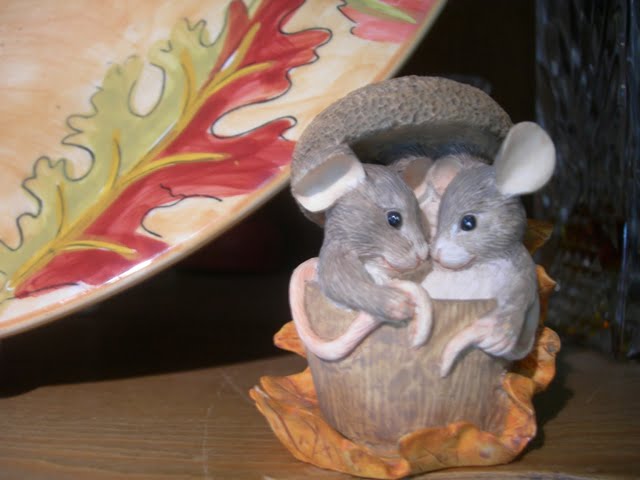 We woke up this morning with the temperatures in the upper 40s. Fall has finally arrived in South Carolina! Yay! You would have thought it arrived in September because I put out all the fall decorations then. Since I realized that I had not shown these photos yet, I thought I'd share them with you today.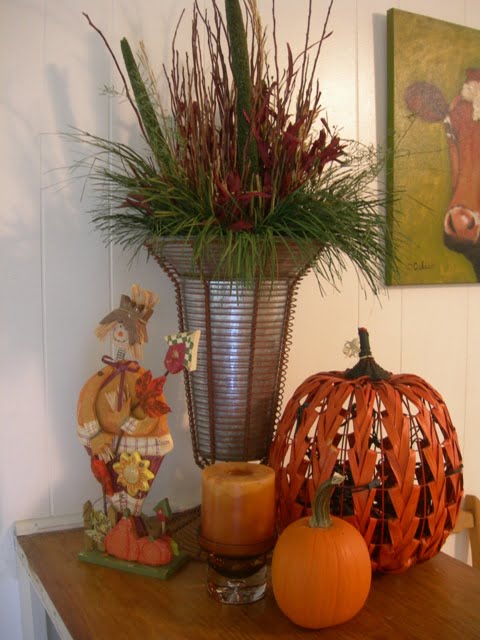 This autumn vignette sits atop one of the dividers between our living area and the dining room, which really is one long room. The large pumpkin has orange lights inside, and I light it up at night.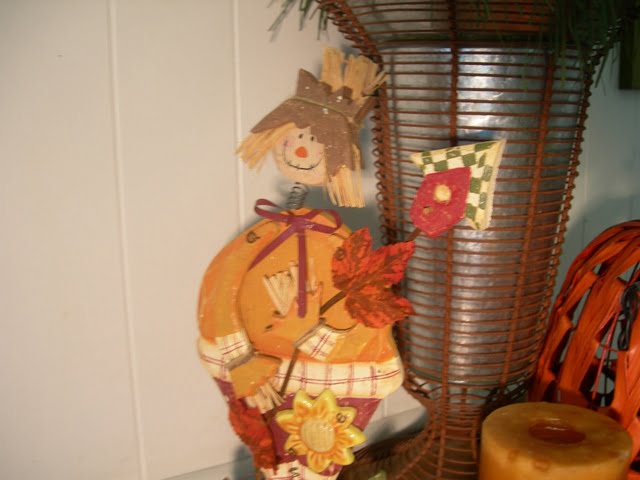 I've always had a thing about scarecrows. When I was teaching school, I always had my students to write scarecrow stories. I had a huge collection of children's books about scarecrows, which I passed on to the granddaughters.  Now you know why we made scarecrows for our garden.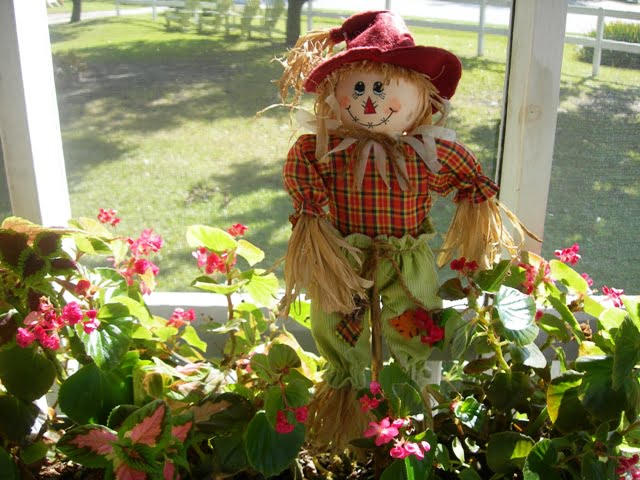 This scarecrow is guarding the flowers in a planter on the front porch.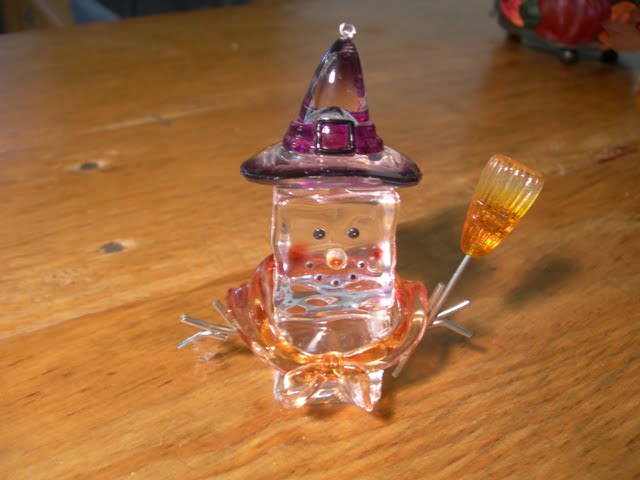 I have a few of these little scarecrows scattered around the house. My SIL gave them to me a few years ago.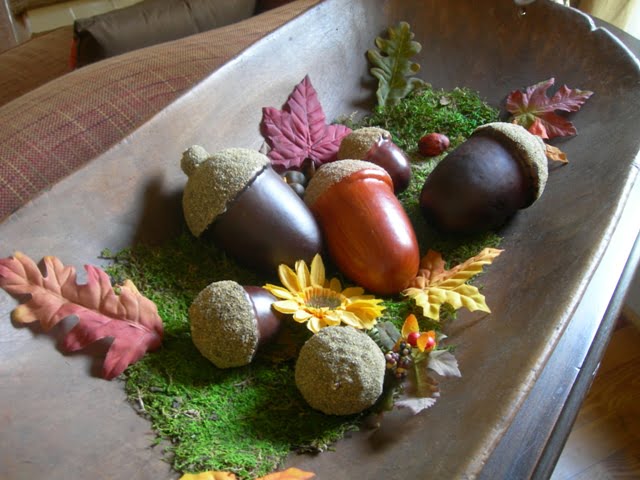 My dough tray is filled with acorns this year. I saw some huge acorns made from fabric that I may add to the tray.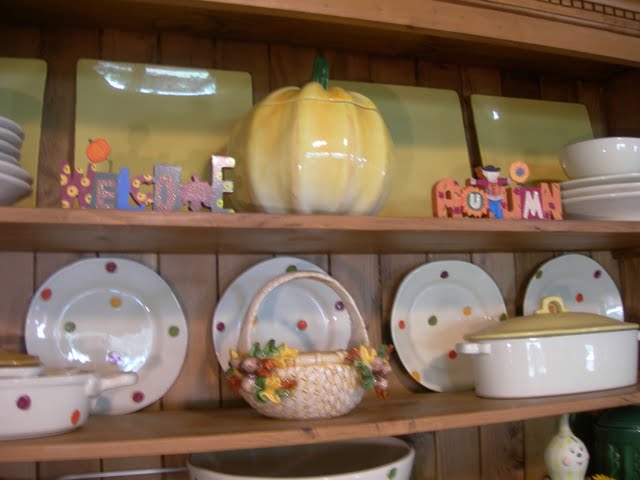 This cupboard contains quite a few autumn decorations. One of them is my gourd lady.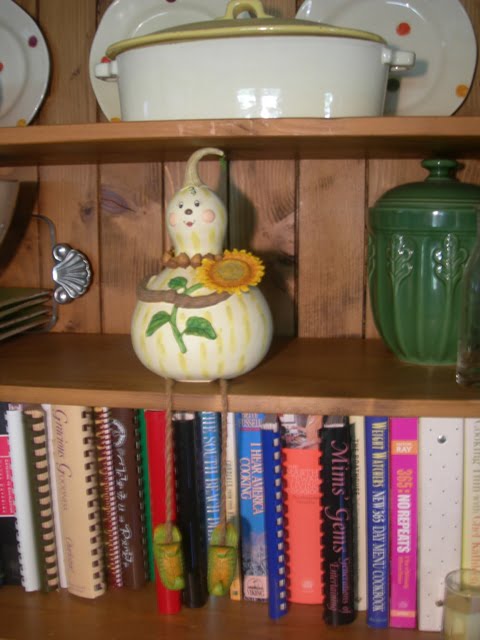 I've had her a long time, but I always like to see her again each fall.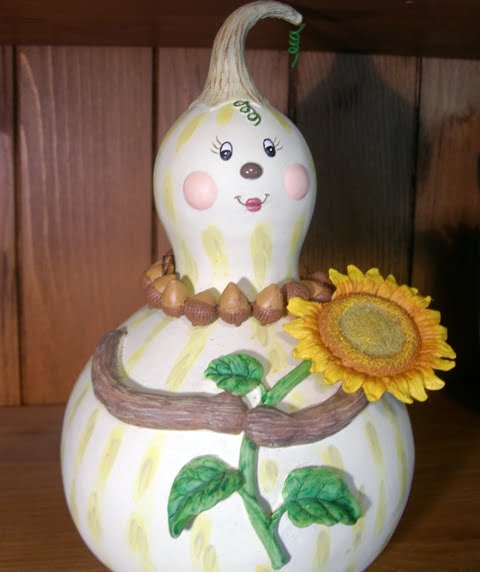 Look at her little acorn necklace!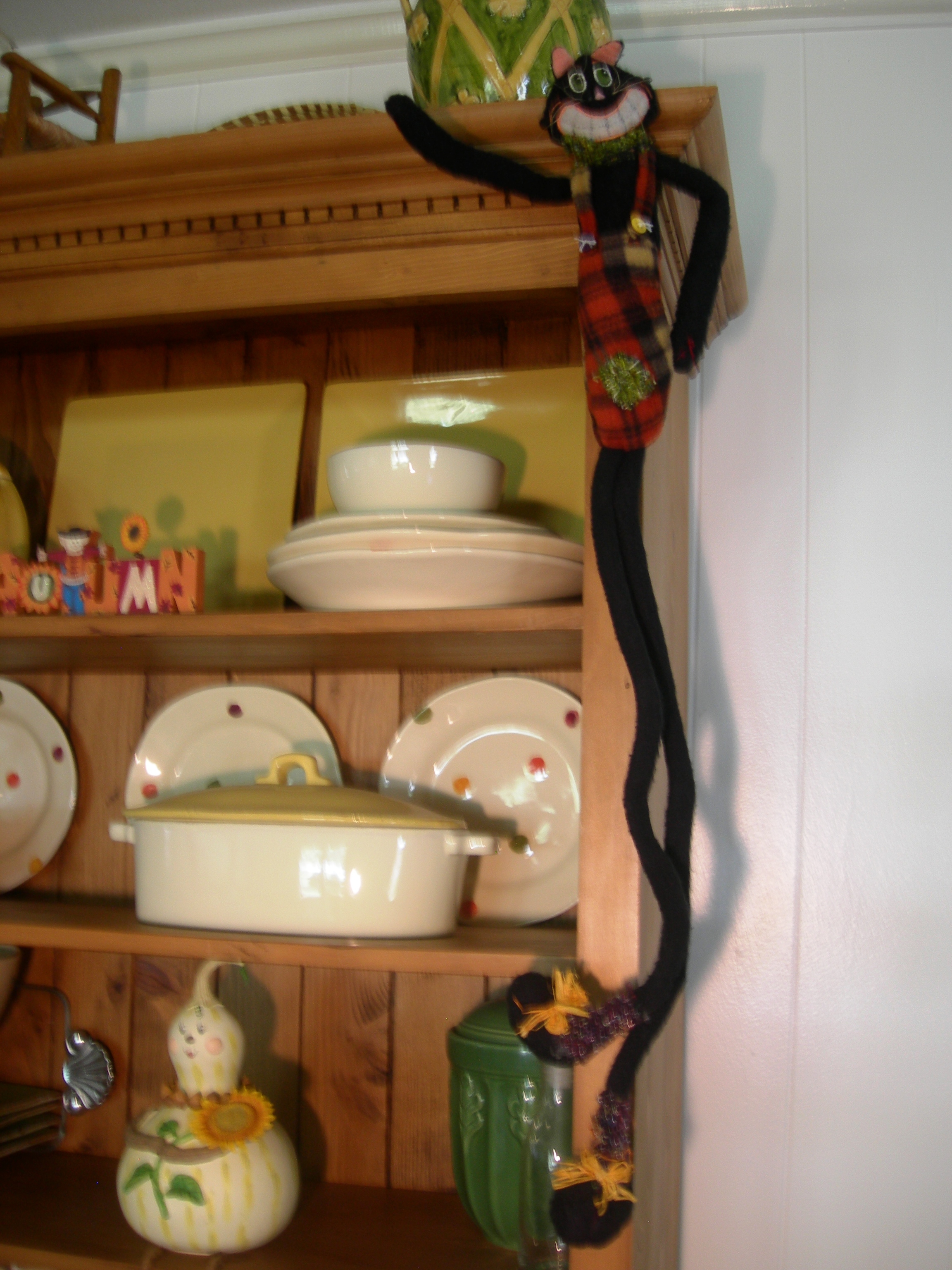 This cat with the really, long legs hangs on the edge of the cupboard.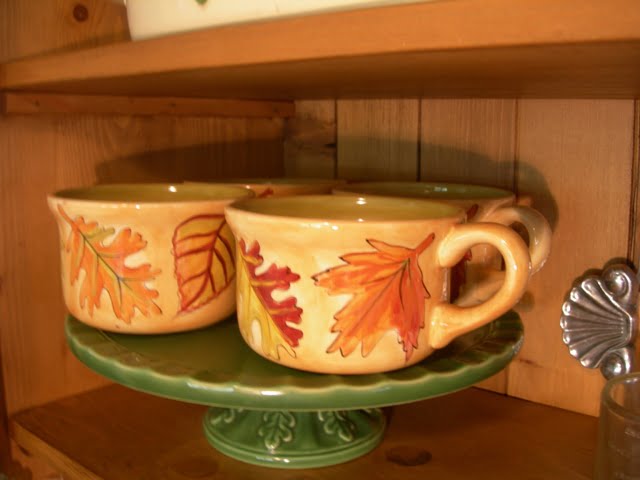 These soup mugs have been sitting here waiting for a chilly night. Tonight may be the night!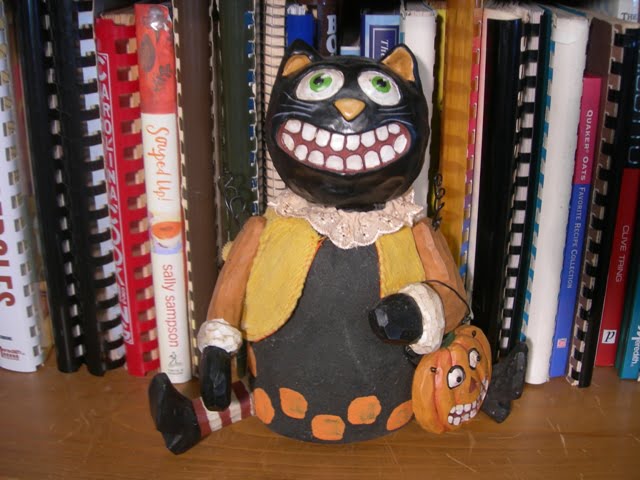 Here's another spooky cat that sits on the cupboard.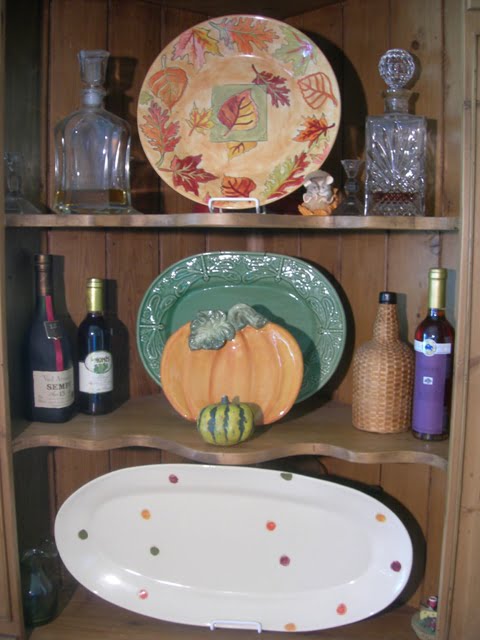 The corner cabinet has been dressed for fall, too.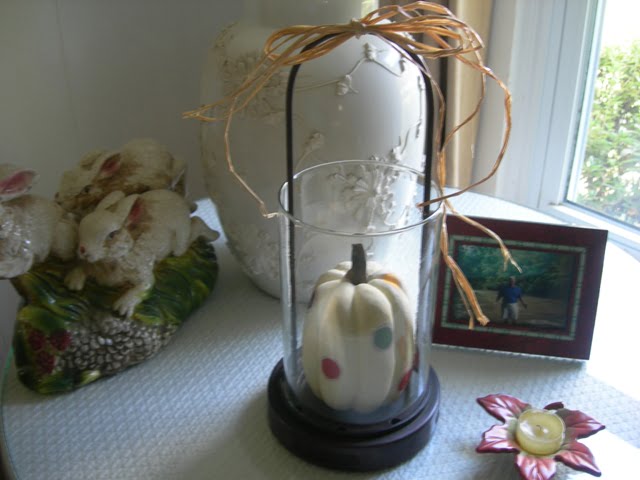 Remember the large, real pumpkin that I painted earlier? Click here if you didn't see it. Well, it's in the compost bin now, but luckily I painted this artificial pumpkin just like it. We'll see this guy again next year!
I hope you've enjoyed seeing some of the seasonal decorations around the Cottage at the Crossroads.  Our giveaway end Oct. 28. Click here if you haven't entered.
Click on these buttons to go to the same parties I'm attending!