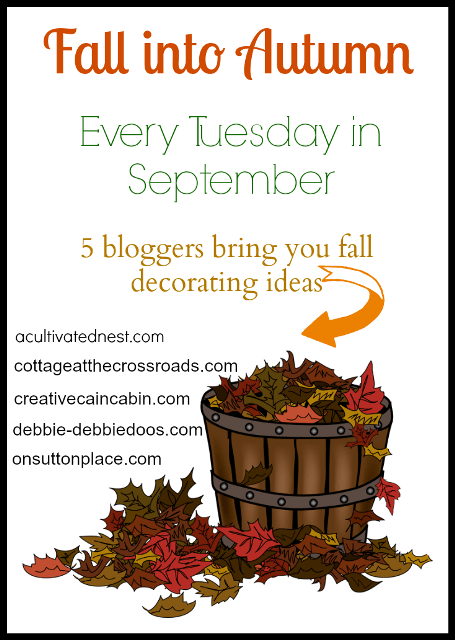 I hope everyone is having a wonderful weekend. The weather has turned a little cooler here in South Carolina and the hint of fall is definitely in the air! Are you as ready for fall as I am? To get ready for the season, I have teamed up with 4 other bloggers to bring you some fall inspiration every Tuesday during the month of September.
First up will be fall mantels, and I've been working on mine this past week. Remember those faux pumpkins and gourds that I "burnished?" Well, they are sitting on my mantel now along with some dried hydrangeas from the yard. I'd like to tell you more, but I have to wait Monday night when we will reveal all 5 of our mantels.
I can't wait to see everyone else's mantels, either. All of these gals are super creative, and we all have our own styles of decorating so I'm sure you'll find plenty of inspiration to get your fall on, too!
Speaking of autumm, today Leo and I planted some of our fall vegetables in the garden. I personally planted 48 collard plants and 48 broccoli plants. Whew! That was hard work, but we finished in time to come inside, get cleaned up, and watch the University of South Carolina Gamecocks football game.
Yep, fall is definitely here!